Marrying two wives according to the teaching of Islam as well as the culture of Hausa people is not only acceptable, but the act is highly commendable as men are encouraged to marry more wives to reduce the number of single ladies in the society.
In Islam, it is permissible for a man to marry up to four wives, as far as he is able to treat them equally, and ensure that he don't show any form of favoritism among them.
But marrying two ladies at the same day is not that rampant in the society, many people see it strange as it cause a lot of debate within the Hausa community on various social media channels, especially Facebook.
The man, simply identified as Adamu Babangida Sadiq is about to marry two pretty ladies on the same day, as seen on his viral wedding invitation cards.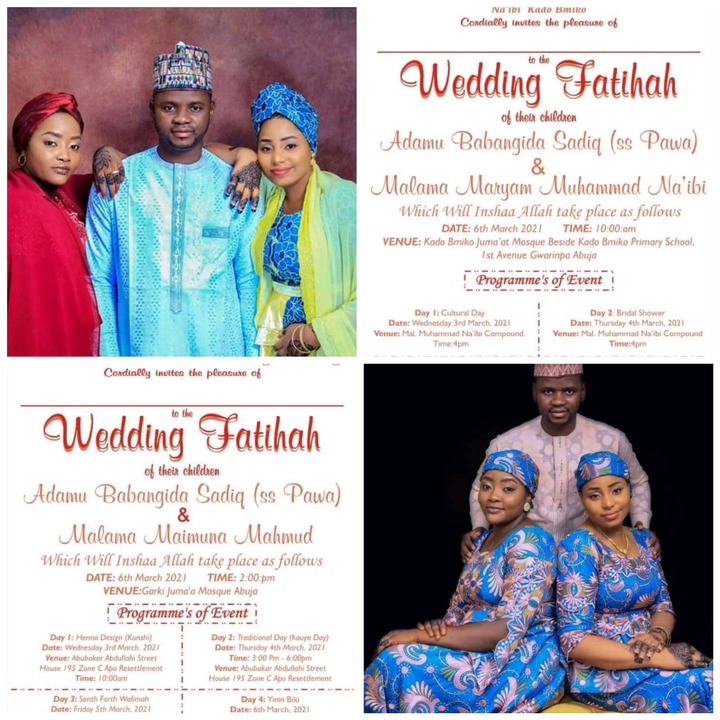 His wedding with Maryam Muhammad will come first, the wedding Fatiha will hold by 10:am on the 6th day of March, 2020. A series of programs for the wedding will start from the 3rd of March, 2020.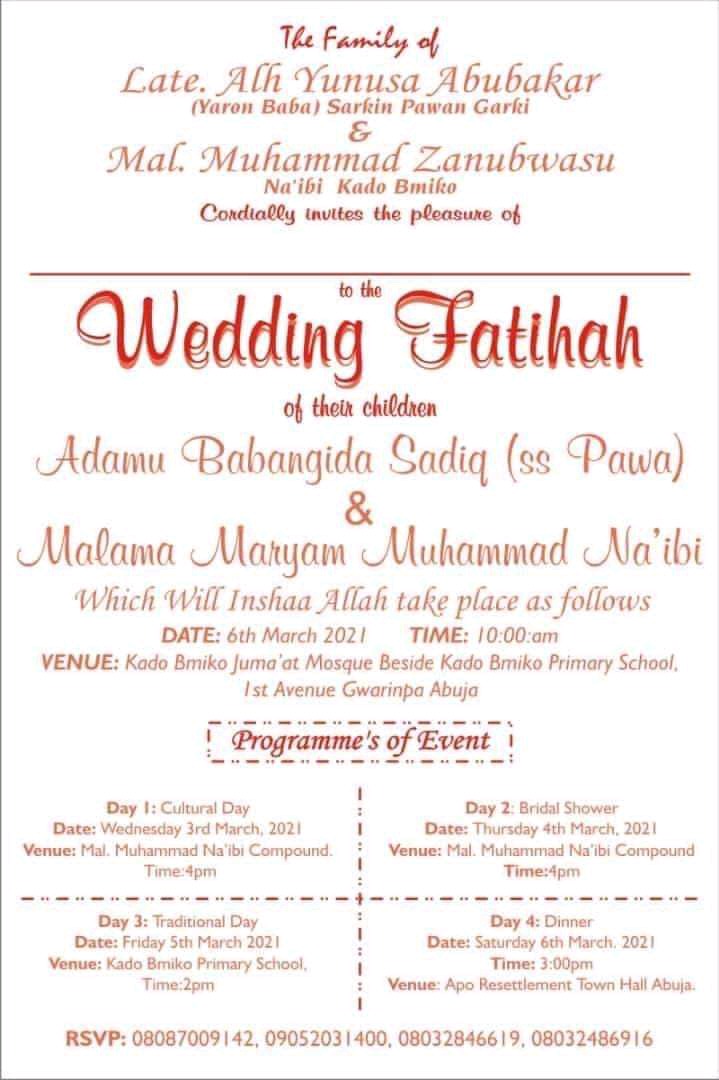 On the same day, at 2:pm, his wedding Fatiha with Maimuna Mahmud will also take place. Just like that of her co-bride to be, their programs of event will also start from the 3rd.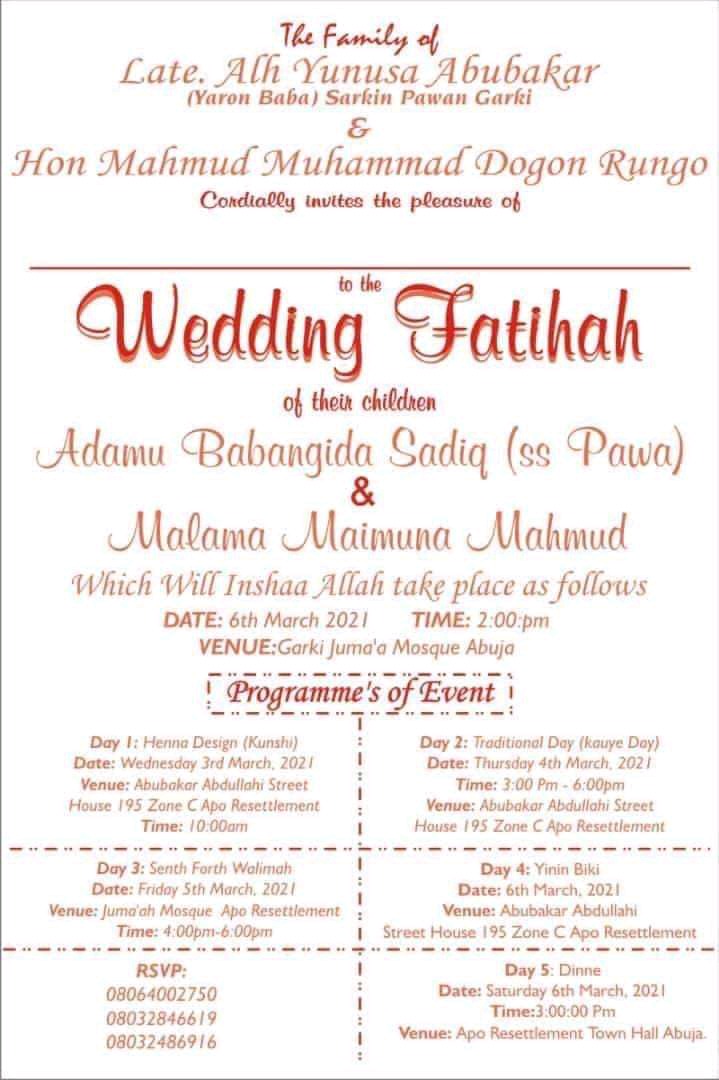 As observed from the wedding invitations, the dinner for both of them will hold in the same venue, which is Apo resettlement town hall, Abuja.
Content created and supplied by: Marubuci (via Opera News )