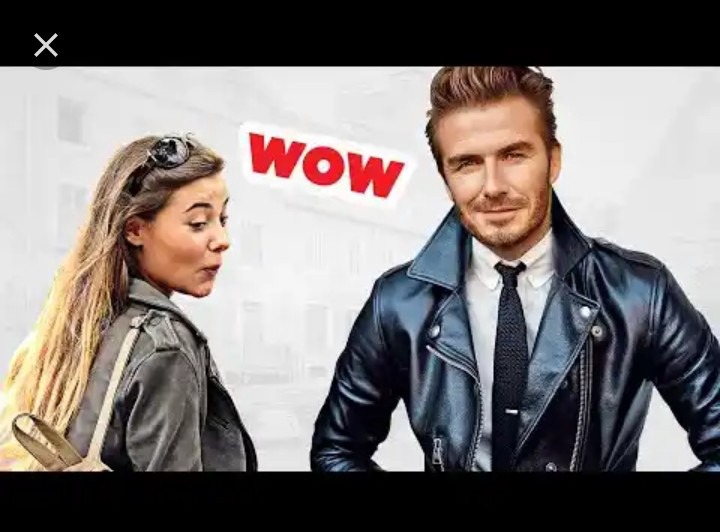 Many people say that appearance does not matter for those who want to get along with women, that it is enough to know what to say, how to talk, how to walk that they will get along. Really?
Of course, you know what to say, how to treat a woman, how to make her think about you, the chances increase a lot, but what about making a woman notice you in a club, for example, full of other competitors?
Or in a bar, even at your workplace or college? Usually the first impression is what remains, isn't it? And what is better than a good impression on your look, combined with a nice chat, where you can hold her attention and, finally, be interested in you?
It is all a matter of gathering of factors, and to make women notice you among so many others, it is necessary to look carefully in your look, dress correctly and be an attractive man.
But how to be an attractive man? Can any man become attractive to women? The answer is yes, and in today's text you will know what to do to improve your look, behavior and attitude to become an attractive guy.
1. Take care of your appearance.
There is no way you want to be attractive to the opposite sex and you don't care about your appearance. You will need to love yourself a little more, adapt to each location, each with its own style.
The first step in taking care of your appearance is to step on the scale.
2. Fancy clothes.
A well-dressed guy draws a lot of attention, wherever he goes. So for you to become a attractive guy, you need to know what clothes to wear on every occasion, whether at the club, at the bar, even at work and at college.
Of course, you are not going to wear a suit in college, you need to adapt to each location. In places like work and college, use beautiful T-shirts, which will enhance your size, attract attention in a discreet way.
When you go out, hit the set without ostentation. Shirts folded up to the shoulders, with jeans, a simple bracelet and a leather necklace, draw a lot of attention.
And you may be thinking, "Gee, but I don't have the money for all of this", you don't need to be rich to wear the right clothes and become an attractive guy for the woman.
You can have everything in your own wardrobe now, just know what to use on each occasion. In addition to that there are several stores today, with inviting prices, where you can put together an attractive look for any occasion.
3. Hygiene.
I think this point I shouldn't even be talking about here, is it? But hygiene is everything, wherever you are, at any time, with anyone on your side, not just with the woman.
But when you're in her presence, you need to double your attention. First of all, a well-shaved beard is a sign of hygiene, the womans notice this, so always before going out for that date, see if your beard does not need a treatment.
A fragrant man always attracts attention, but you have to be careful, because too much perfume can end up having the opposite effect. Always use the deodorant, of course, and be careful that the fragrance of the deodorant does not choke people wherever you go.
Always pay attention with your teeth, always clean and, of course, with a refreshing breath. A man with bad breath will literally scare off any woman that is nearby.
And the tip is, always use mouthwashes, it's good to always have a candy.
If you are hot, always carry a tissue in your pocket, so you can wipe the sweat and not get all sweaty around the woman, okay?
4. Be sociable.
A sociable guy will always attract the attention of any woman . What kind of man are you, the one in the corner, all quiet, shy, who lowers his head when someone looks at you, or the one who is always talking, laughing with friends, who knows the right time to look at the woman and exchange.
An attractive man needs to be sociable, women notice this a lot, it is the way to tell them that you are an interesting guy, that for sure he will have a lot to talk to her, to make her laugh, to have fun.
But it is worth saying, do not overdo it, because a sociable guy cannot become the party's convinced, the one who talks loudly wanting everyone's attention, at all costs wanting to be the center of attention.
At a table with friends you can pass the correct message to the woman: sit down in a stripped-down manner, always with open arms, a smile on your face and a little talking.
If you notice that the woman has an eye on you, return the look in a normal way, smile from the corner of your face, and go back to the conversation, leave the woman wanting more.
5. Have good attitudes.
Having an attitude goes directly against being sociable, as it will often be at this stage that you will attract the attention of the woman. She will notice you, will give you all the signs that she wants to know you, that she found you interesting and attractive.
It is at this moment that you need to be a man of attitude, if you have noticed all the signs, it is time to get up and go: get to the woman and meet her. Women love men with attitude, not those who expect everything to fall into their laps.
Of course, always assess the situation, to make sure that the woman really wants to meet you at that moment.
Always have confidence in yourself, don't be afraid to take fear away. A man with an attitude also knows how to value women, in any situation.
Treat any woman like a lady, they deserve it and want to be treated this way.
Don't try to show that you are the owner of the situation, or the macho man, just you, which will take us to the next step on the list ...
There are behaviors and attitudes so powerful, that only a woman observing this coming from you, already leaves her in love. A great achievement that invisibly will make her so interested in you, making her look for your attention.
6. Good sense of humor.
An attractive man is a man who has a great sense of humor, who knows how to make the woman laugh at the right moments, who has an engaging, fun, and not monosyllabic chat, or worse, who only talks about himself.
As I already said here in this article about being sociable, have a sense of humor but don't want to be the clown of the class, have funny opinions about the right subjects, but not about everything, if you want to be attractive to the girl and not an audience.
Having a fun chat, laughing at the things that the woman says, the situations that the conversation takes, perfect, you will be a guy who will take several smiles from the woman, making you even more attractive.
7. Right praise.
When you start talking to the woman, you need to know how to give the right compliments.
Eliminate cheap physical praise once and for all, such as: "wow, how beautiful you are, my God, what a woman, what a princess…"
Women like small compliments that demonstrate what they really like. Praise a smile, her eyes, her taste, her intelligence, her choices, her achievements.
Try to get out of the conversation what she likes about herself, see if she says anything about her hair, about her clothes, and take the time to praise exactly what she's trying to show you.
Important tip, do not arrive already praising the woman when you meet her. It may sound desperate and that you are only interested in the beauty of it.
This can even end up driving the woman away, so take it easy, let the chat flow, and give the right compliment at the right time.
As long as you are the type of man who has attitudes and behaviors capable of generating admiration and interest in women and is attractive, you will have several women at your feet, including the woman you like.
Content created and supplied by: FayemiAyo (via Opera News )
Opera News is a free to use platform and the views and opinions expressed herein are solely those of the author and do not represent, reflect or express the views of Opera News. Any/all written content and images displayed are provided by the blogger/author, appear herein as submitted by the blogger/author and are unedited by Opera News. Opera News does not consent to nor does it condone the posting of any content that violates the rights (including the copyrights) of any third party, nor content that may malign, inter alia, any religion, ethnic group, organization, gender, company, or individual. Opera News furthermore does not condone the use of our platform for the purposes encouraging/endorsing hate speech, violation of human rights and/or utterances of a defamatory nature. If the content contained herein violates any of your rights, including those of copyright, and/or violates any the above mentioned factors, you are requested to immediately notify us using via the following email address operanews-external(at)opera.com and/or report the article using the available reporting functionality built into our Platform See More