When a girl holds your hand in a certain way, there is something she wants from you or wants you to do to her.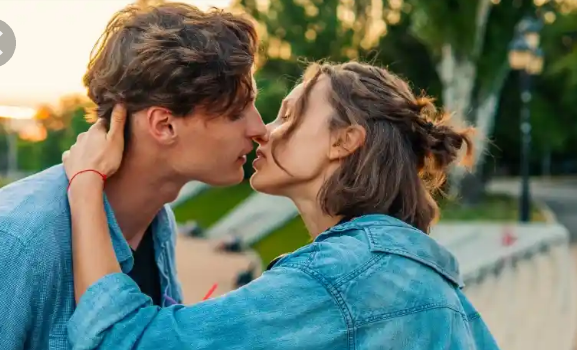 Most men find it difficult to understand body language and signs made to them by their girlfriend.
Sometimes a girl might feel she is not in the mood to start voicing what she wants and from the what happened before she held you and the way she held you should be able to make you understand how she feels or what she wants.
Lets look at three examples.
1) When she hugs you from the back when you are about leaving.
When your woman hugs you like that when you were about to leave, then it could mean two things. The first one is she doesn't not want you to go anywhere and wants you to spend the who day with her. Secondly, she wants you to leave but needs you to spend more time with her before leaving. Whichever one it is, look at her face and talk to her, you would find out.
2) When she holds you by the waist in the room.
When a girl grabs you by the waste while the both of you are one in the room, it can only means two things. The first one is that she wants you to make love to her and the second reason could be that she wants more of what you just gave her.
3) When she holds you by the hand in the walkway.
When a girl holds your hand while in a public place, she wants to show the people around that you are taken and wants you to do the same too.
She expects you to hold her back and reciprocate whatever she is giving to you at that very moment in time.
Content created and supplied by: Ideallove (via Opera News )