One of the most annoying thing about relationships, especially here in Nigeria is the sense of entitlement some girlfriends have towards their boyfriend's money or any of his possession. I have met a lady who says that her boyfriend's money is her money too, meanwhile her own money belongs only to her.
All of this things have made relationships today, look like a transactional dealing between a guy and a girl. The guy wants to sleep with the lady and lady wants to enjoy his money.
Don't get me wrong, I have absolutely nothing against the idea of spending on your woman. As a matter of fact, I find being a romantic very classy. But the pressure our society is putting on innocent, hardworking young guys is really annoying. They have almost normalized the idea that, once you don't have money to spend and lavish on your girlfriend, you don't deserve to be in a relationship.
My problem with that mentality is that, why can't the girlfriend spend her own money on herself if making money is as easy as they make it appear. Some of these girls are so lazy and are looking for a guy to frustrate with their entitled demands as if he doesn't have his own problems.
If you're a guy and your girlfriend is in need of money and you have the capability of helping out, it is a good thing to assist. But when you don't have any money to give her and she tries to make you feel worthless, then you are only wasting your time because she isn't the one.
If your girlfriend asked you for a sum of 80k and you honestly said all you can only afford to give her 5k, is that not something ? A lady on social media thinks the 5k is nonsense money and you don't deserve to be in a relationship. The lady took to her twitter account to make this known.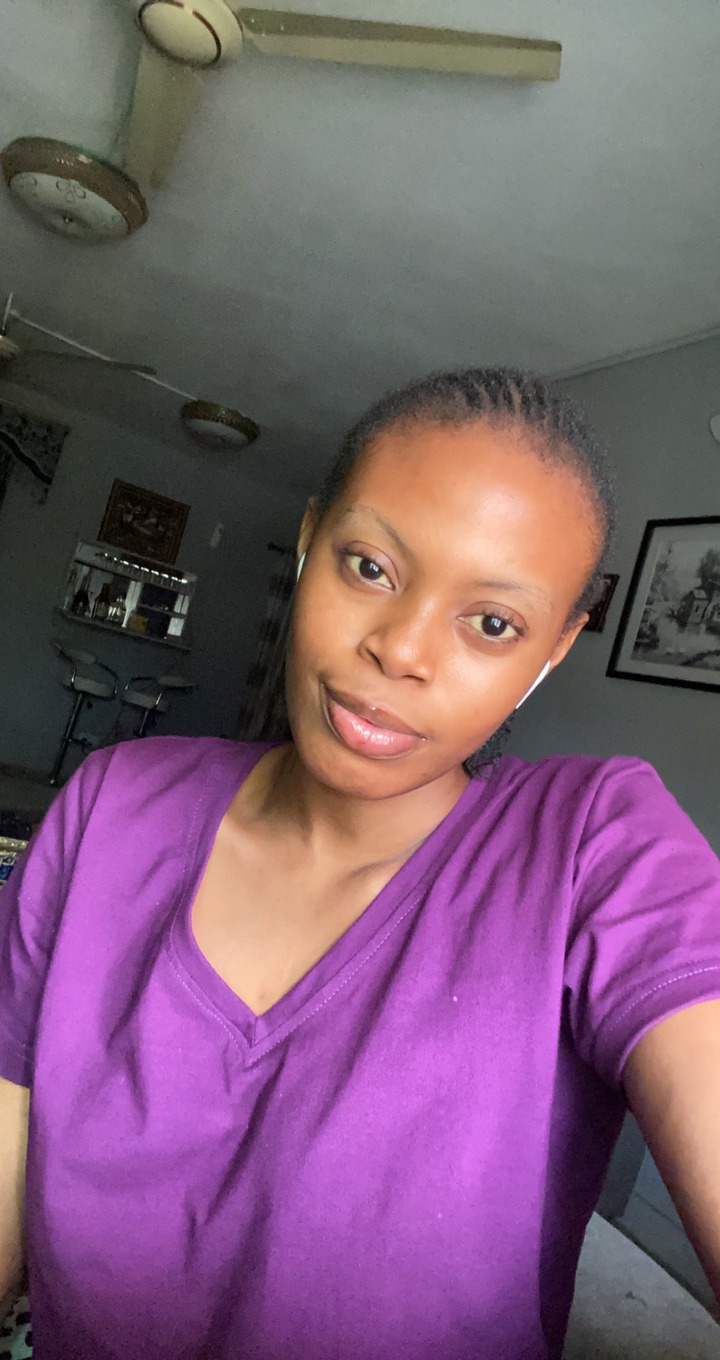 She what she posted;
"Your girlfriend asked you for 80k and u said all u can give her is 5k? Haaa, Ani damu ogbeni u don't deserve to be in a relationship"
This comment quickly got people, reacting in some very hopeful manner.
See Reactions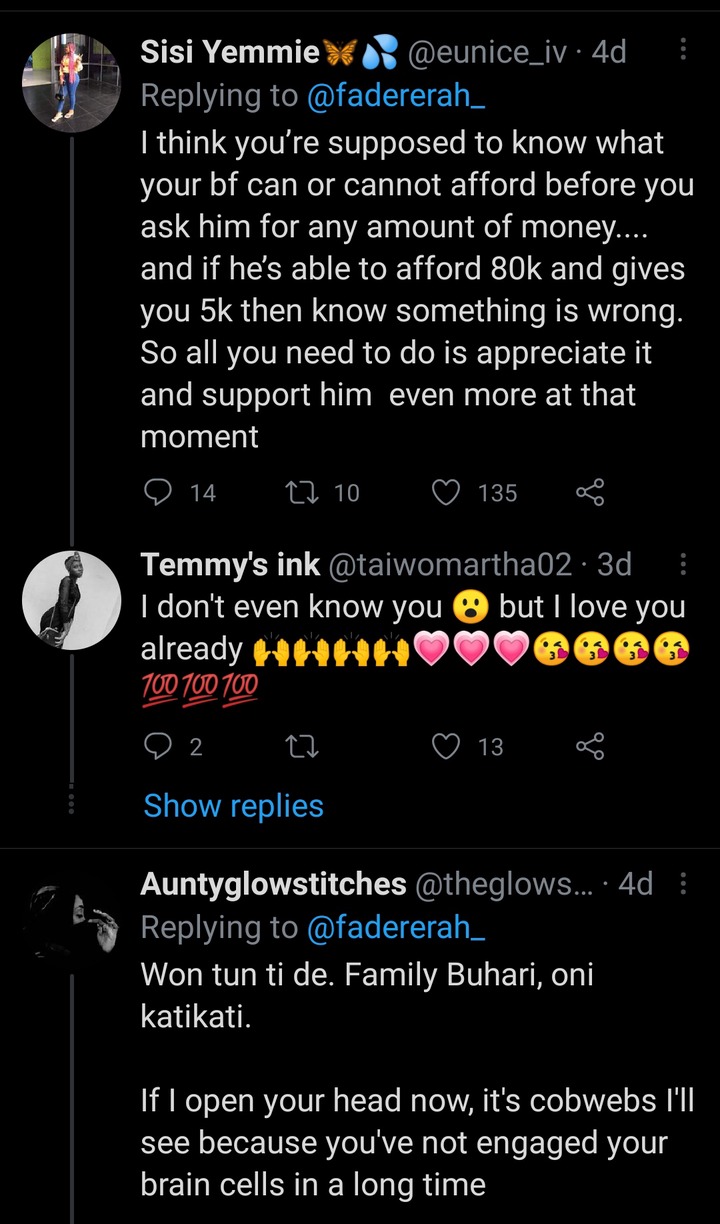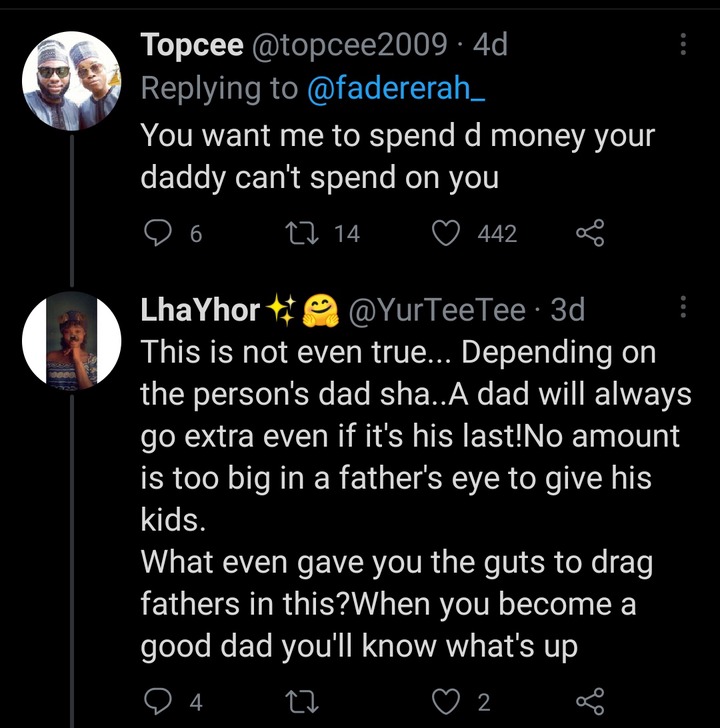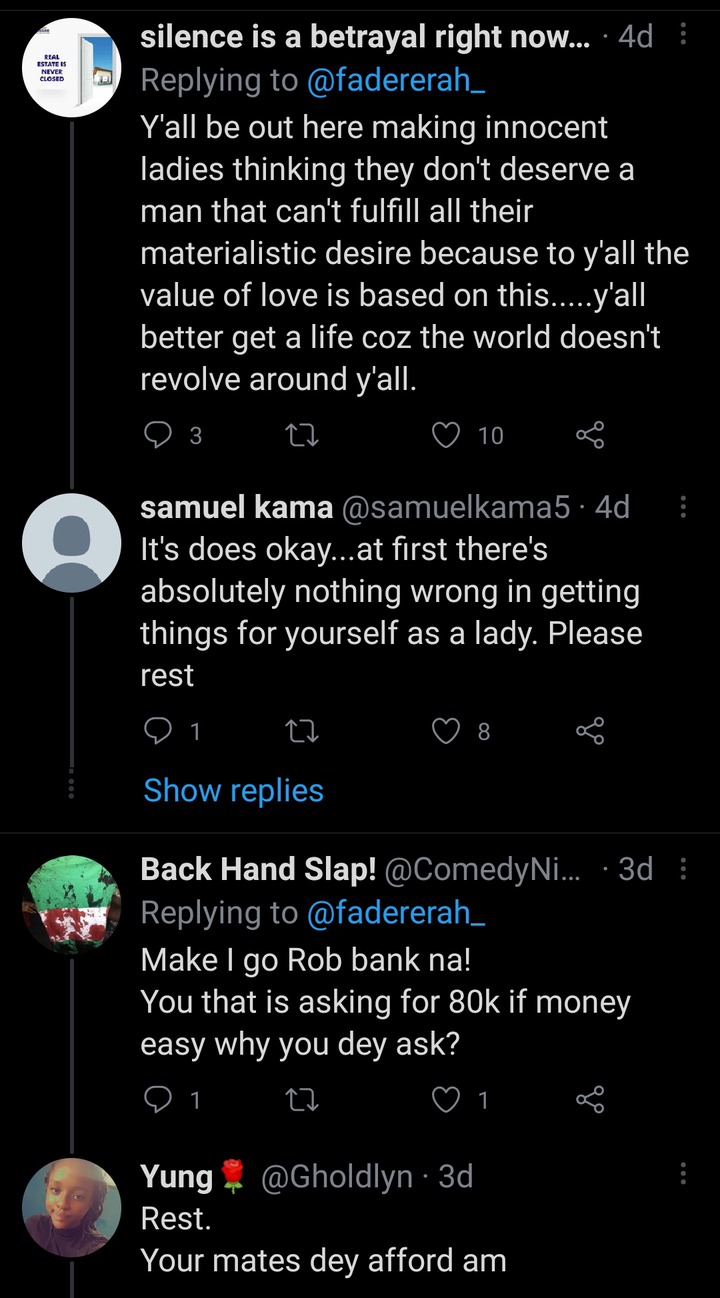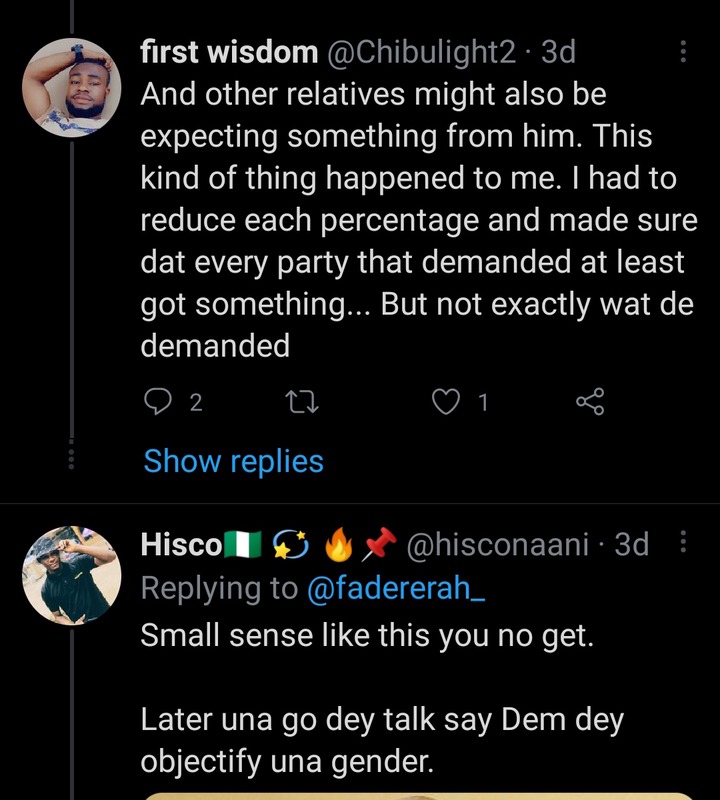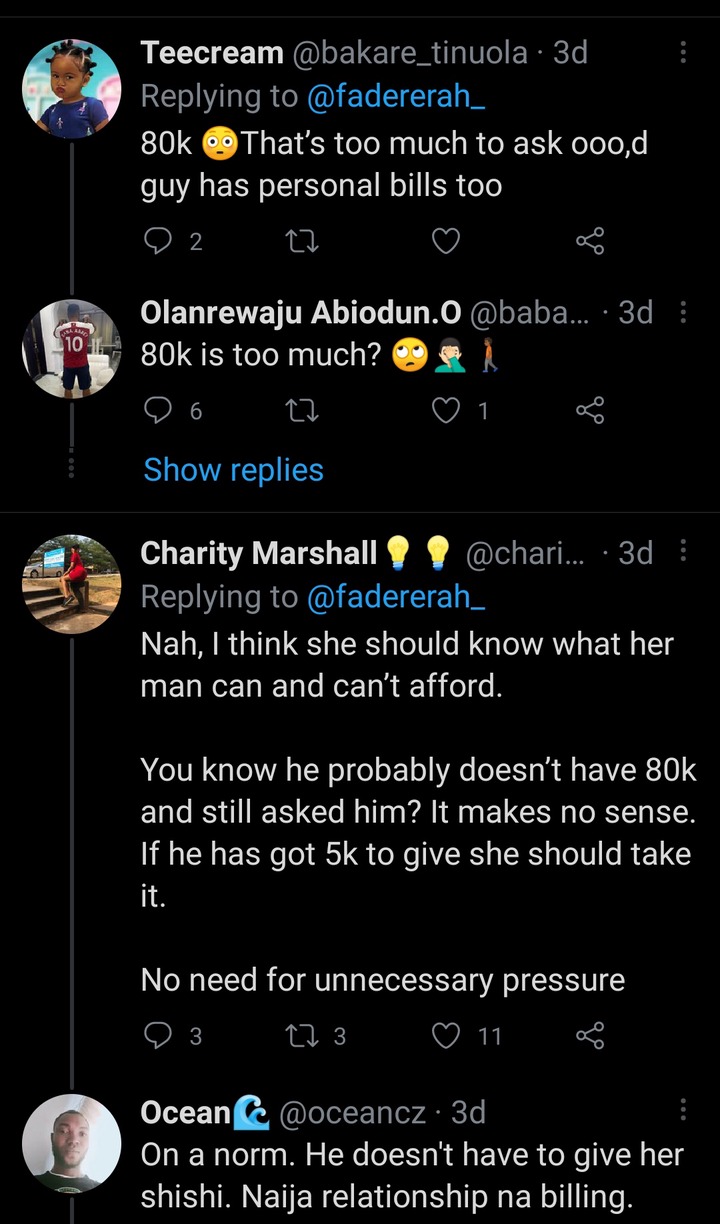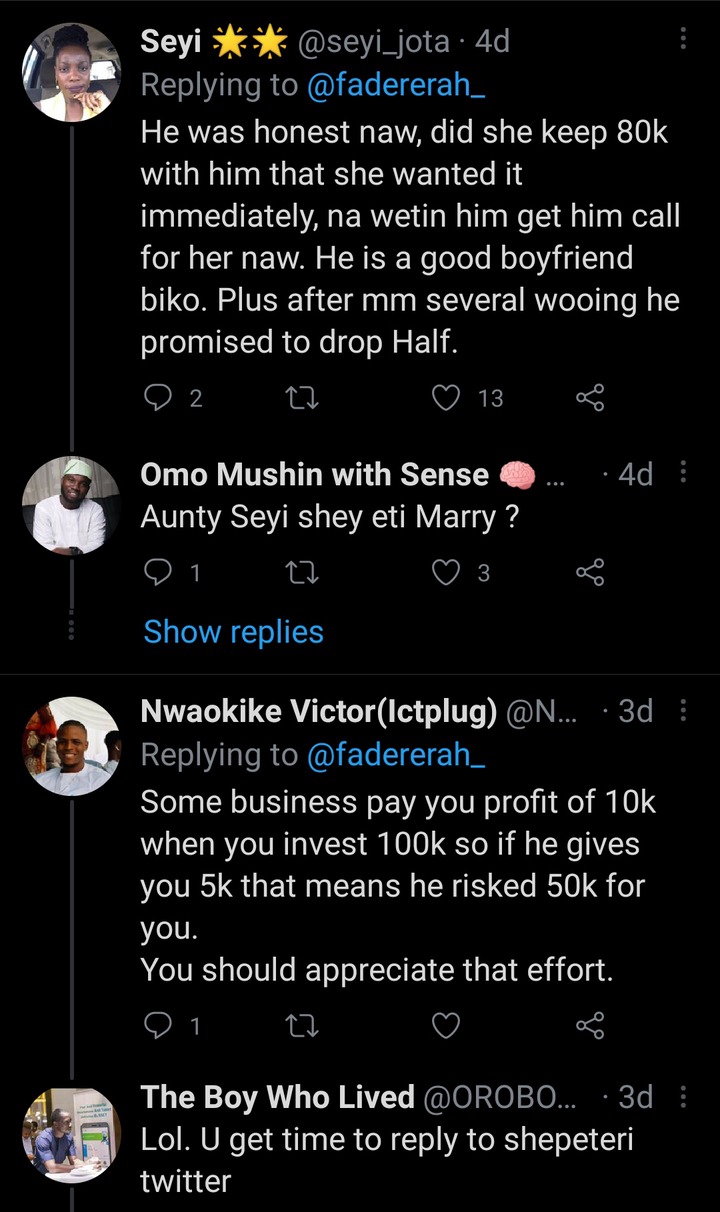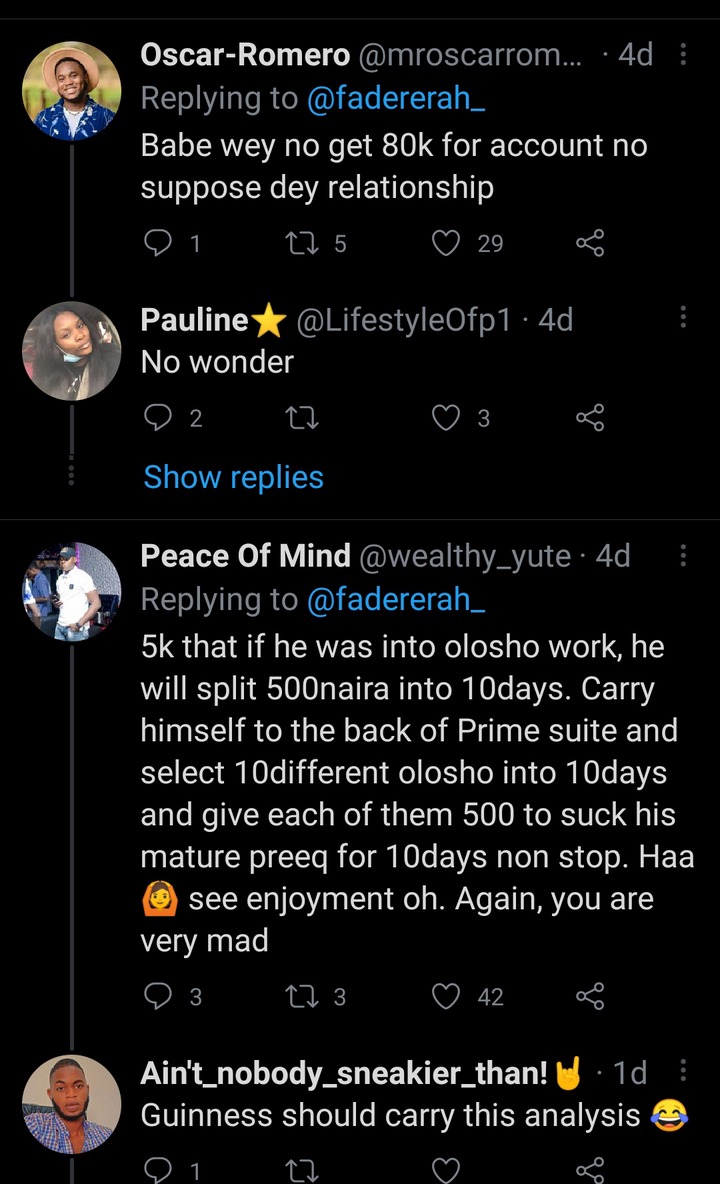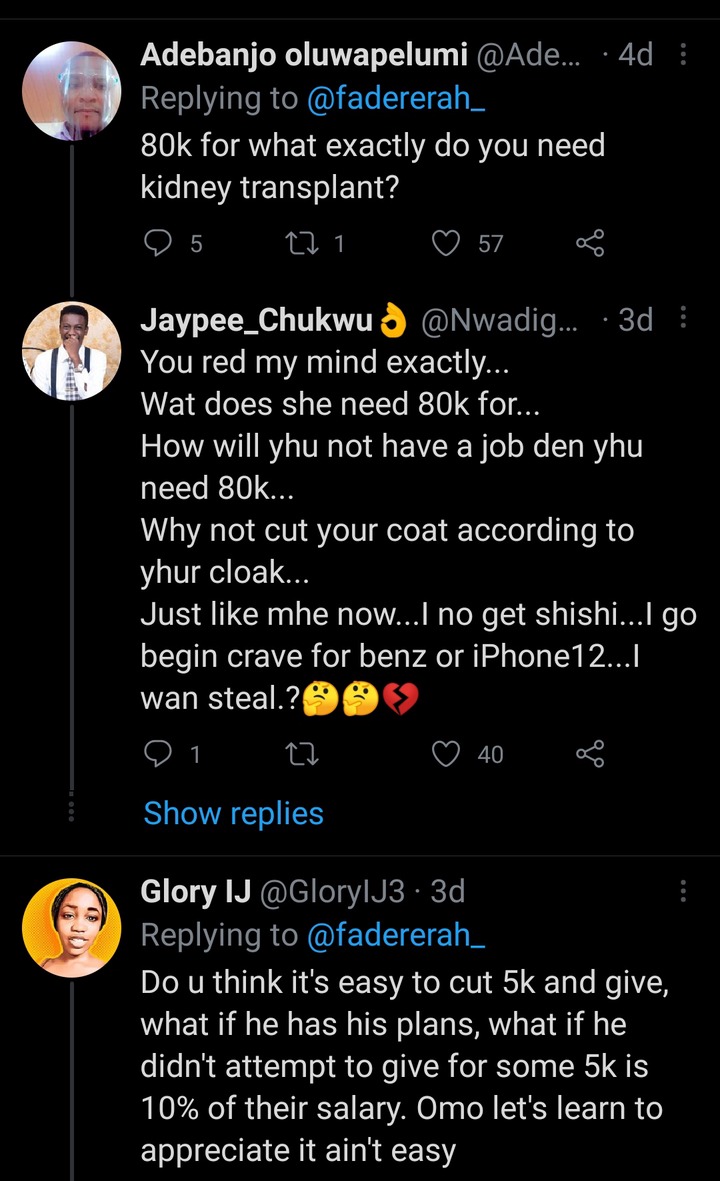 What do you think?
Kindly leave a comment and let us know what you have to say about this. Don't forget to share this, thanks.
Content created and supplied by: FacelessGhost (via Opera News )