Mrs Deborah Adaku Archibong, the mother of Don Davis, the 11-year-old boy who was allegedly molested at Deeper Life High School, Uyo, has shared a photo of her husband Iniobong Archibong, declaring her love for him after being accused of being a husband snatcher.
Don Davis' Mum has been accused of breaking her friend's marriage identified as Imaobong Archibong before going ahead to marry the husband . Imaobong was married to Mr. Archibong for 15 years before Don Davis' mother came into the picture.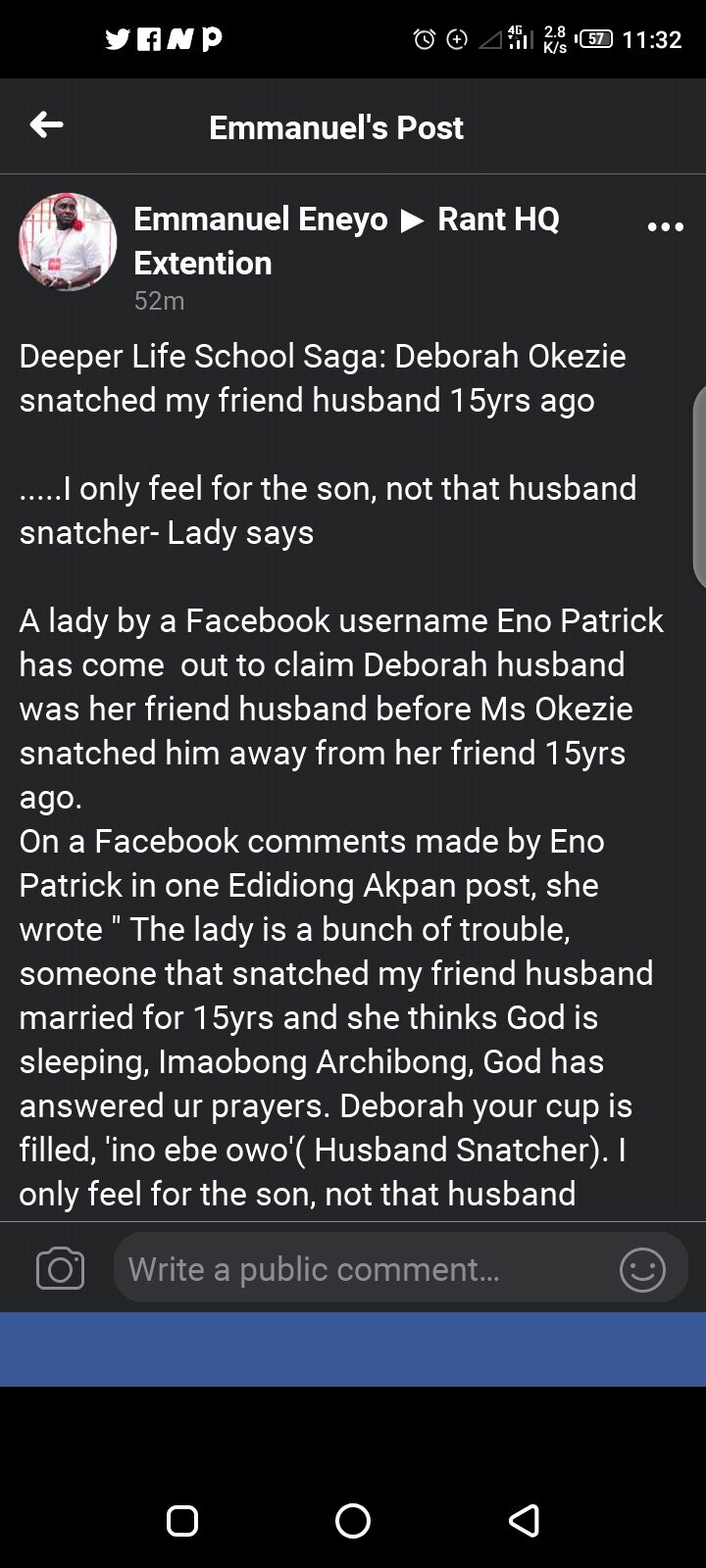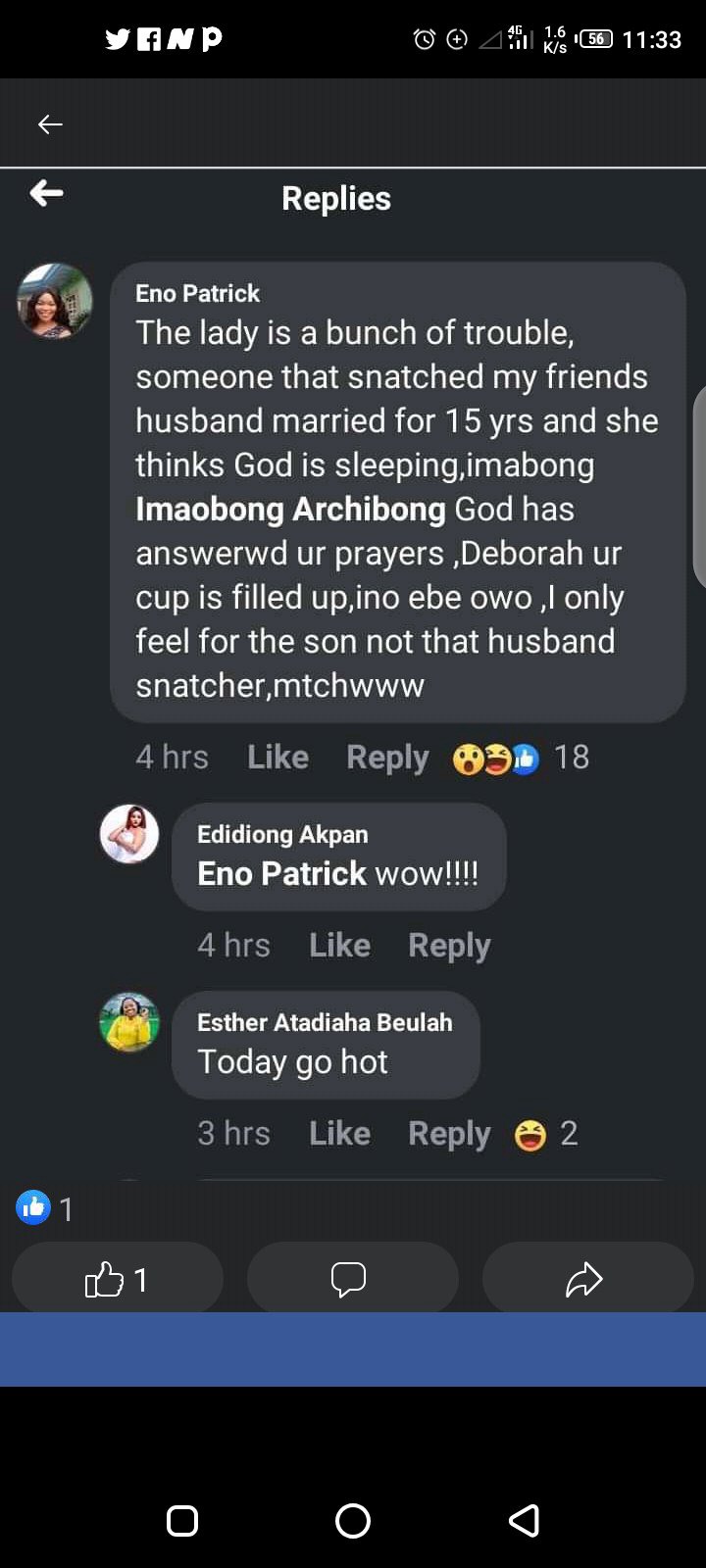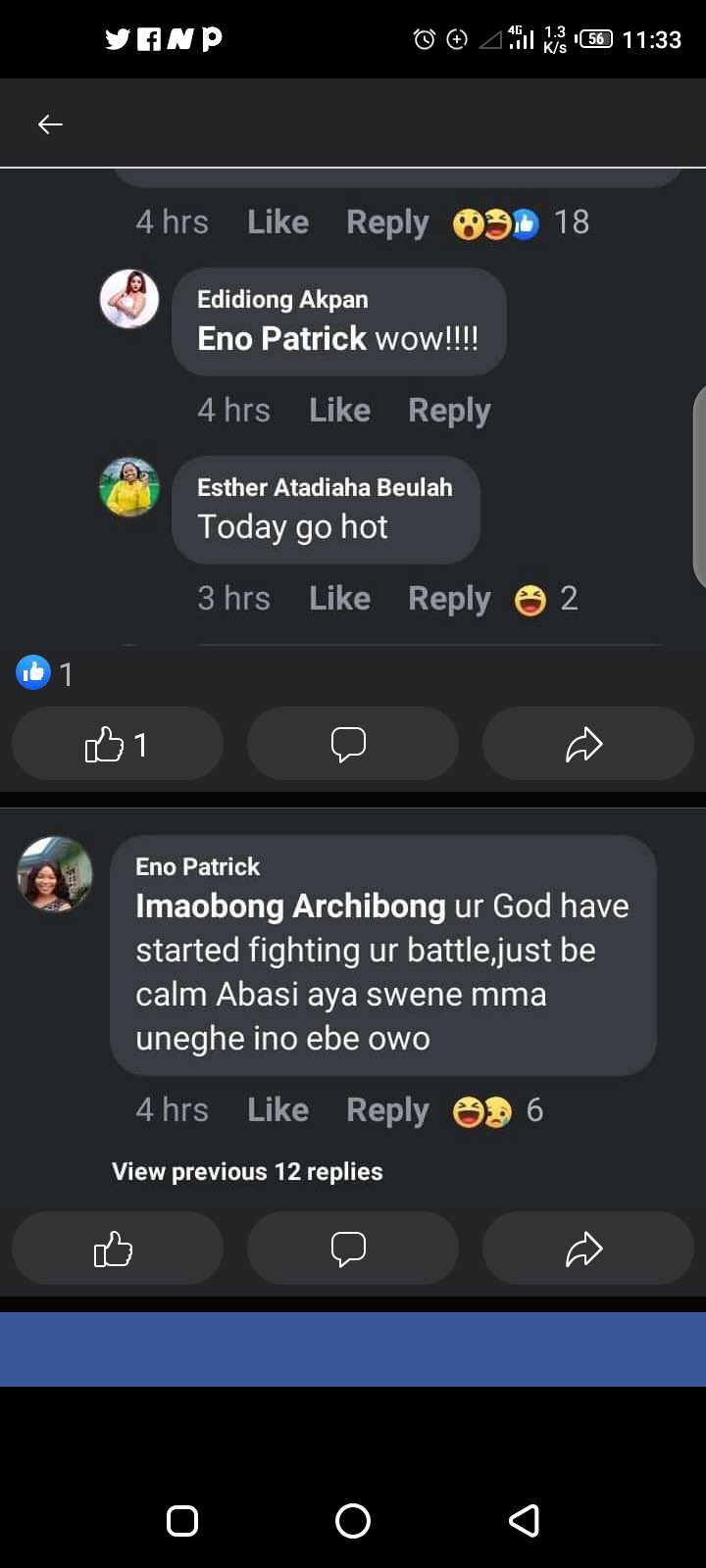 However, Don Davis' mother has countered claims that she snatched her friend's husband, declaring that she is legally married to her husband. She warned Imaobong to stop sending her wedding pictures with Mr Archibong to her followers as she has divorced Mr Archibong. She also warned her to leave Don Davis alone.
Don Davis mum also claimed that she gave Imaobong some money to do business after she left her marriage warning that she would expose her if she fails to leave her family alone.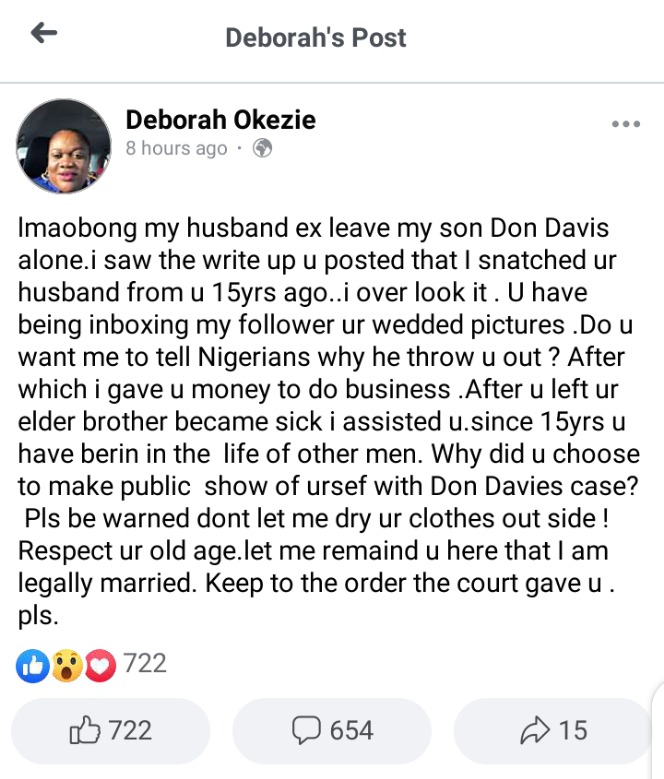 After posting that, Don Davis' mum went ahead to post a photo of Mr Archibong, describing him as her best friend while wishing him a blessed week and win on every side.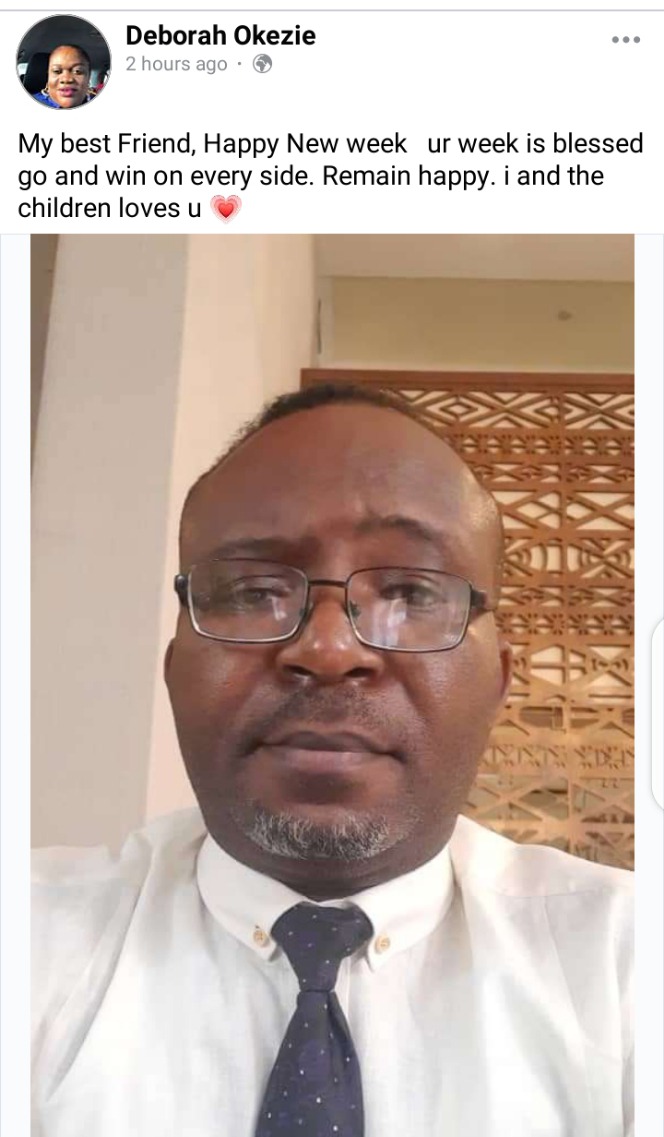 After Don Davis' mum posted the photo of her husband declaring her love for him, Mr Archibong also returned the favour. He posted a close up photo of himself and the wife saying that he did not regret his actions and will stand on them whether living or dead.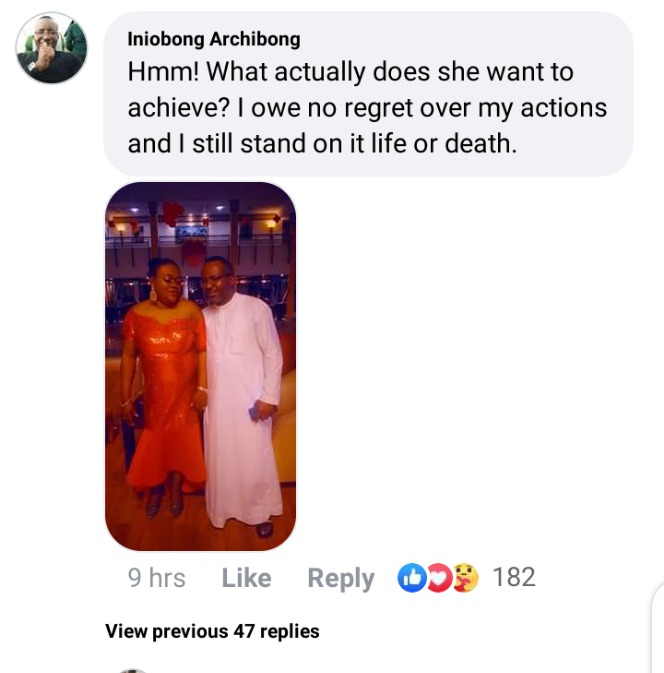 This made many people to praise him for standing by Don Davis' mother as the scandal unfolds. However, one Sunday Okoro who replied the Don Davis' mum's post said that Imaobong's case is well known in Akwa Ibom and that he would let the world know the truth if Don David's mum refuses to open up.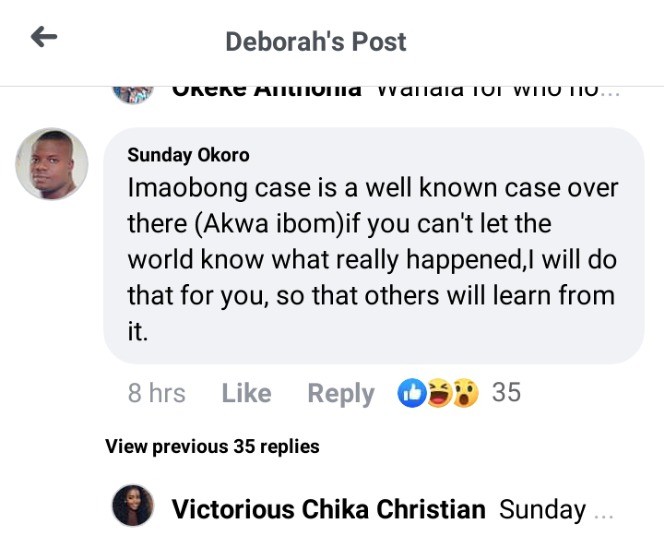 This saga definitely will be an interesting one. We are just waiting for everything to unfold. I am not vouching for anyone. All we want is the truth, whether Don David's mum actually snatched her friend's husband or not. I will keep you guys updated.
Other photos of Don Davis' mother and her husband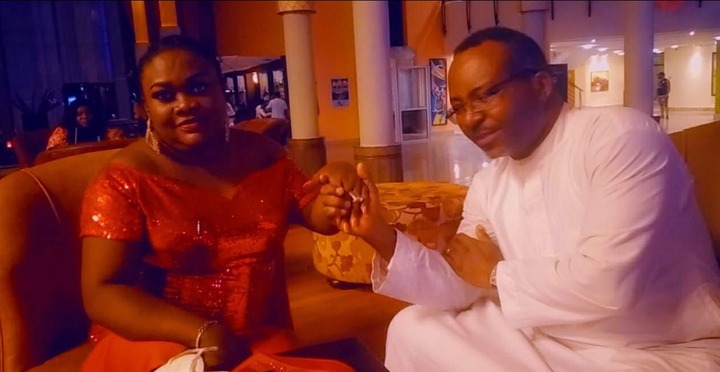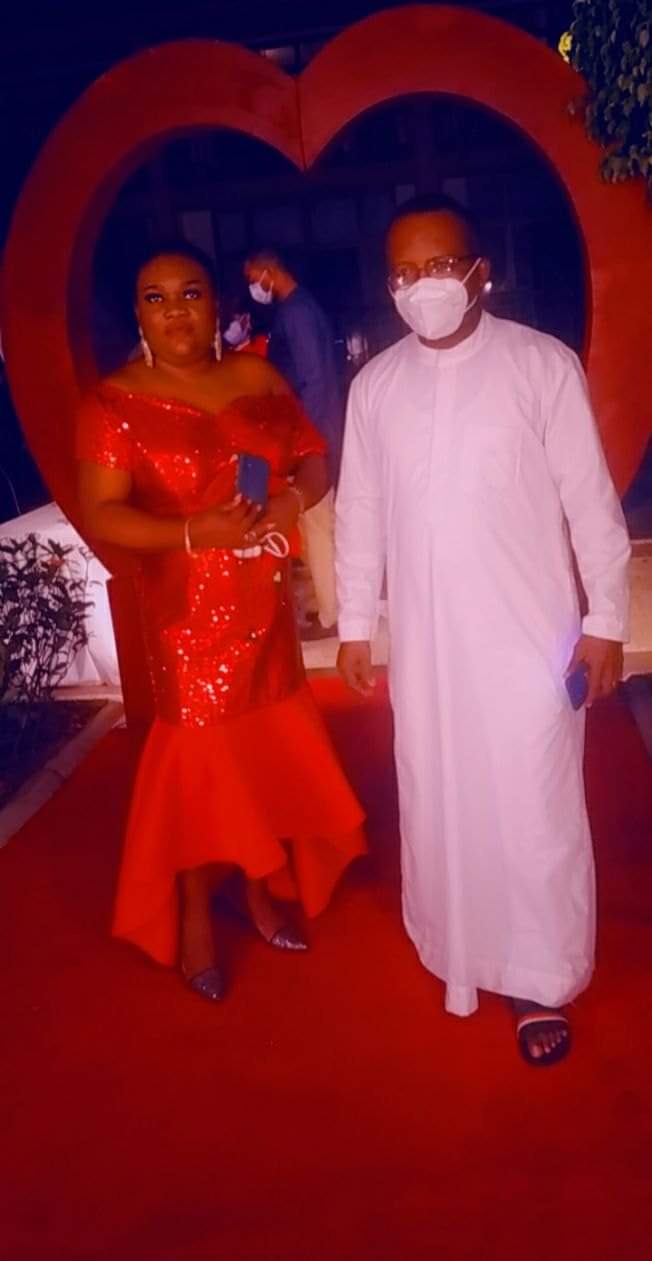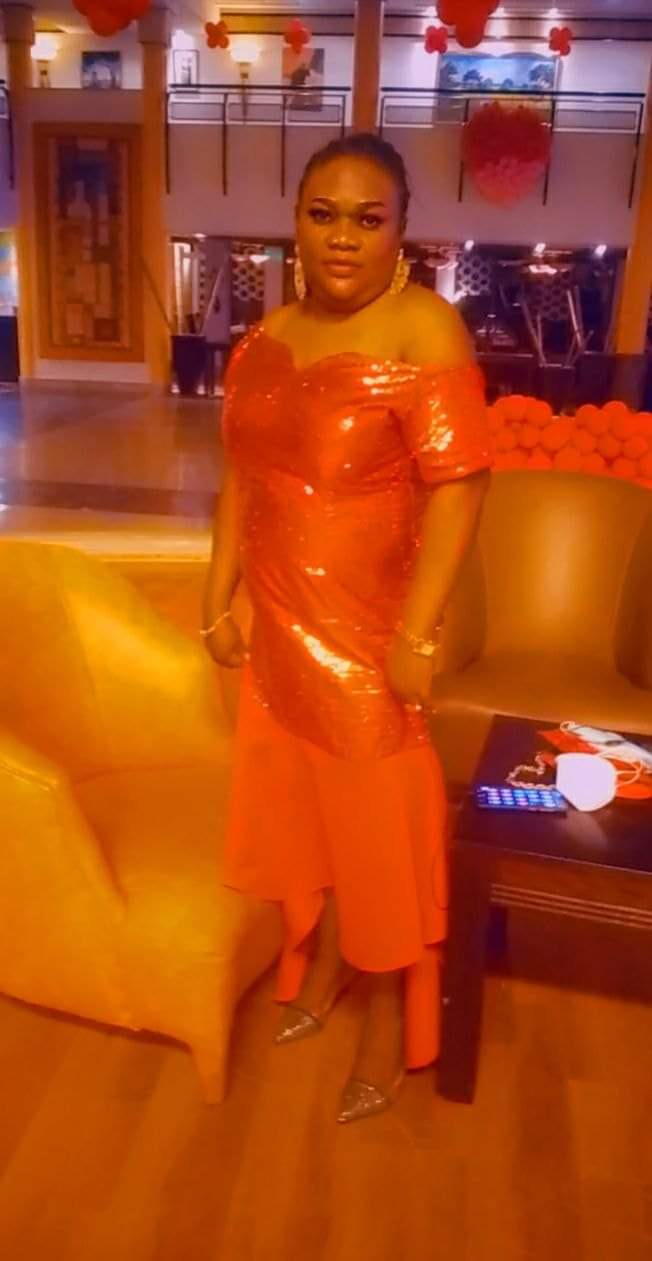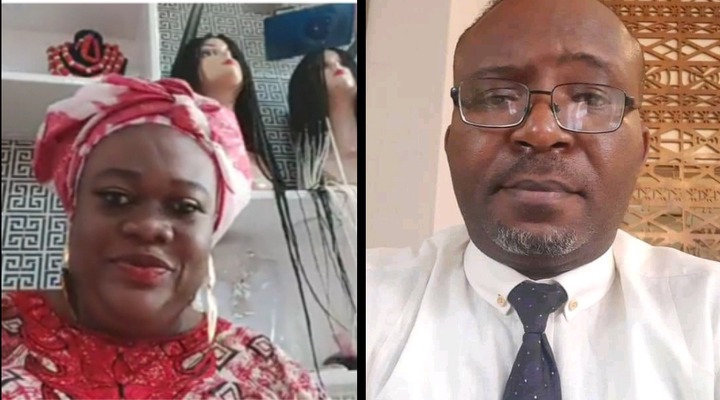 What's your take on this?
Content created and supplied by: OyimisoMercy (via Opera News )