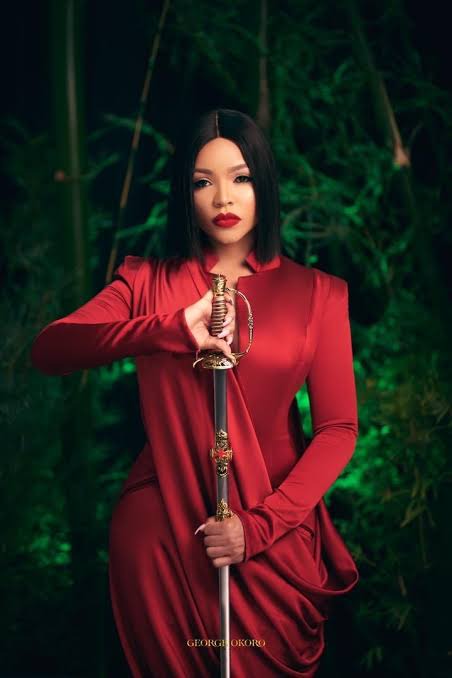 A renowned therapists, Linda Zannaffe Omoluabi, has revealed the reason why former housemate of Big Brother reality Lockdown, Nengi is demonstrating the traits of generosity, compassion and empathy.
According to Omoluabi, Nengi's extended family who took her in when she lost her mother are the ones who impacted upon Nengi similar traits of empathy and generosity.
Omoluabi said whatever treatment we give to young people conditions them to be same. The renowned therapist said by investing so much in Nengi, thereby giving her the opportunity to be somebody in life , Nengi, was conditioned at the subconscious mind to demonstrate similar traits.
According to Omoluabi, except through intervention in cases where negative conditioning has set in, it is garbage in and garbage out for children. In order words , children become what they witnessed at childhood.
She said that this is a reason why disadvantaged children must be catered for by not just their extended families but by society at large. The therapist said that that is the only way to condition them to be humane and help those who find themselves in similar situations they once were in.
It will be recalled that Nengi while in the big brother house had disclosed that when she was just three, one of her aunties wanted to take her along side her own children on vacation abroad but her mother had refused.
Renowned therapist said that the Nengi who we regard with awe today because she could actually part with her hard earned money to support a fellow former house mate's business and donate towards a noble cause for the elderly in her state of Origin, Bayelsa was made into this young woman with this giving personality by the relatives who gave her everything when her mother who was only a recharge card seller died.
Omoluabi said support within a family helps to create functional giving people who want to give back because their subconscious minds have been programmed to help.
The renowned therapists called upon members of extended families to take a cue from Nengi's family. According to Omoluabi, instead of looking down on extended family members who are hit by financial misfortune, we should give them a hand as this spreads the spirit of generosity.
Content created and supplied by: CrackDown (via Opera News )