Have you ever felt like you were been stalked or haunted by a strange person you never knew. This days almost every woman has one scary story or experience to tell regarding how some men had stalked them in the past or how a particular man had wanted to marry them without their consent.
Some men may become so obsessed about a lady that they tend to do everything within their power to have her whether the lady in question is in Interested or not. This can lead to stalker tendency where by someone starts following and watching another person over period of time for reason best known to the person.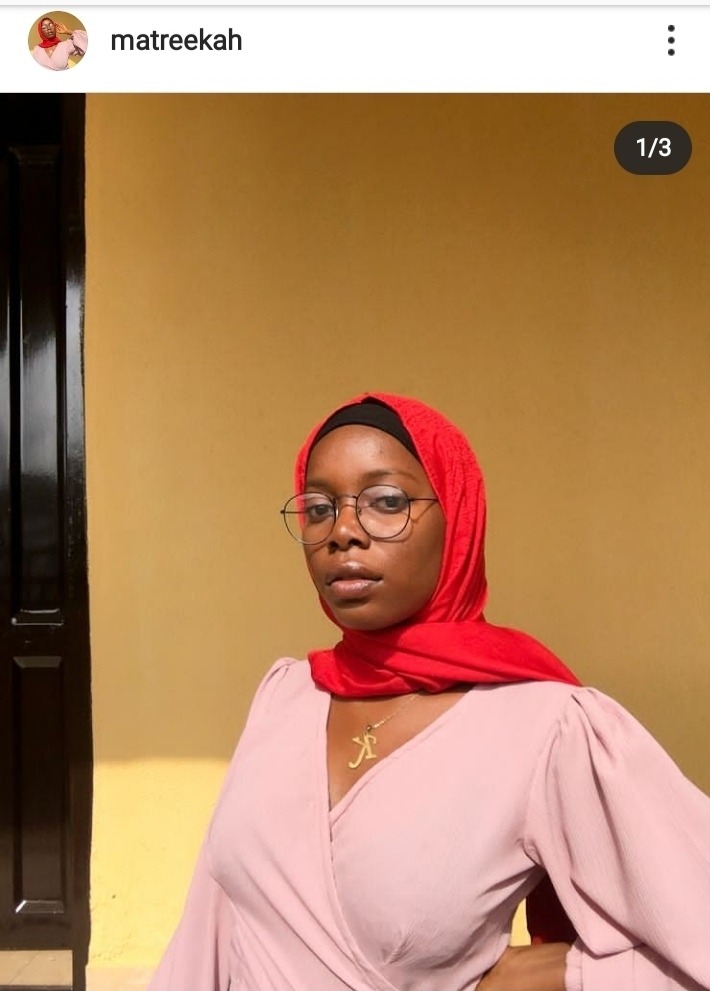 A particular lady on twitter by the name Matreekah, had shared her experience with a man who stalked her when she was only 15 and wanted to marry her by force. She futher revealed that she had to lie that was already married to stop him from his obsession and from trying to force marriage on her. See the screenshots of her post below: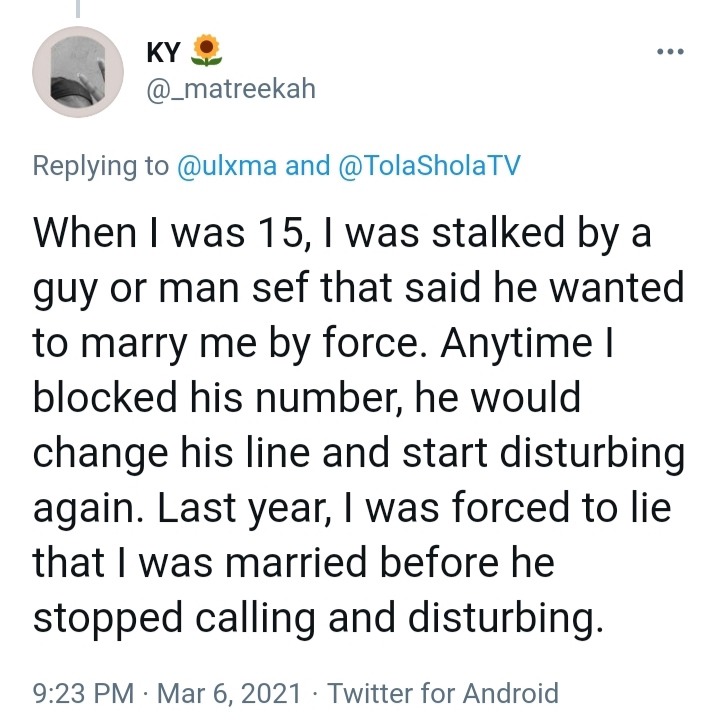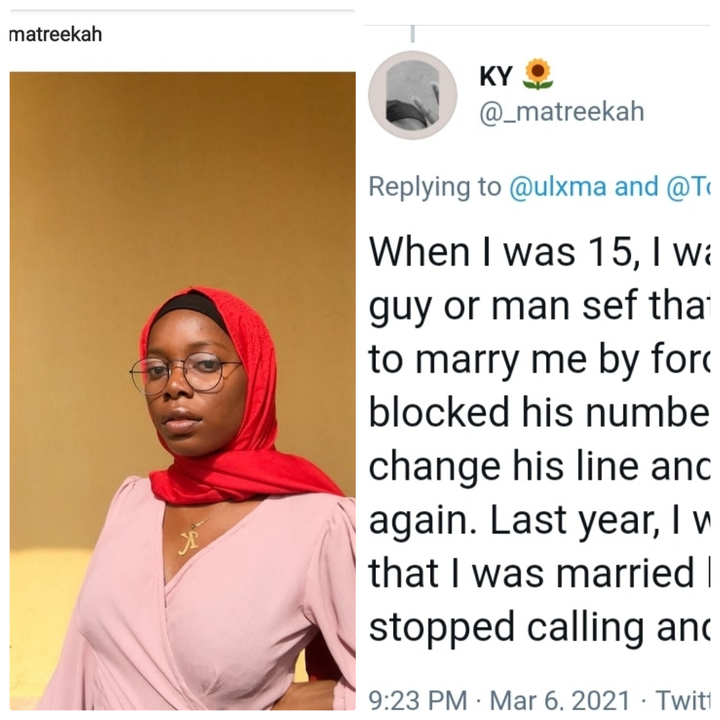 She claimed to have blocked his number but he would still find a way to contact her. This had continued until last year she was forced to lie that she was already married in order for him to stop his obsession.
According to studies, most stalkers have been identified as men who mostly target younger girls or a former girlfriend or wife. The act of stalking someone is a tormenting and illegal thing to do and is punishable by law.
What could make a grown man to seek out a 15 year old minor for marriage where there are so many adult women out there for him to ask for their hand in marriage. In saner climes he could have been arrested and charged to court if the case was reported to police. Thankfully this young lady was able to free herself.
Content created and supplied by: Miraclemedia (via Opera News )