Marriage is full of many ups and downs, adventures, and incredible memories with the person you love. To maintain the love in marriage, it is advised that couples who which to enter into a lifetime commitment known as marriage should spell some things and iron it out before heading to the altar to say 'I do'.
Some of the problems people face in their marriage are the ones that were not properly spelled out or correctly ironed. Today, I roll out some of the things that cause problem in marriage you need to discuss with your partner before your wedding.
1. The number of children both of you want.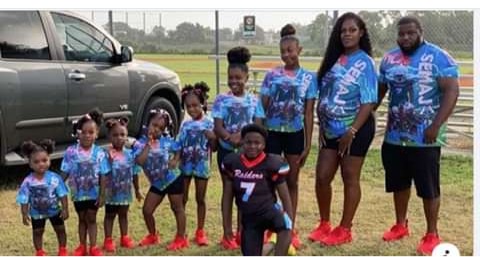 picture used for illustrative purpose.
A man once chased his wife out his house because she got pregnant with their third son. The woman has two boys already and her husband advised her to go for family planning.
She tried to convince her husband, she could not. She decided to try and see if she would have a daughter and that resulted to quarrel and divorce.
Discuss the number of children you would have with your spouse before heading to the altar.
2. Joint Account
This another issue that requires discussion and agreement. Sometimes the richer partner finds it difficult to agree to manage a joint account with his or her partner. Discuss with him or her, let it be known that he or she says no to joint account.
3. Visitors from relatives.
Discuss with your partner if he or she would mind when any of your family members comes to stay with you. Some men and women have been sharing on Facebook how they hate the idea of living with their mother-in-law or sister-in-law.
To avoid problems and eventually divorce, discuss with your partner. If you are the type that would want your mother to sometimes come and stay with you and your partner is the type that feels otherwise, please both of you should go your separate ways because marriage between both of you will never work.
4. Discuss about your goals
Both of you need to sit down and talk about your goals in life. Make sure the ways you which to achieve your goals is okay by you. Some people might decide to save money for five years to achieve their goal. If you don't discuss and have an agreement with your spouse, he or she might frustrate your plans.
5. Where to live
The issue of where both you will live after your wedding calls for serious agreement. A man once cancelled his wedding with a girl he loved because the lady told him to come over to Lagos and live in her apartment. She owns a school in Lagos and cannot abandon her school and relocate.
The guy in question has a business in Onitsha, which he is not ready to abandon either. When they met each other at a friend's wedding, they did not talk about where they will live after their wedding because the guy assumed she knows that she must relocate.
One day, he decided to ask her when they have fixed traditional marriage date already. The young lady gave him some reasonable reasons why she would not abandon her school. However, the man did not consider her reasons reasonable enough and the wedding was canceled.
6. Religious differences
This topic is very necessary for couples who come from different religious background. Make sure both of you agree on where to worship together as husband and wife before your wedding. If you are worshipping in catholic church, and cannot worship in any other church, make sure you marry someone from your religious circle.
If you must marry a man or woman from another denomination, please have an agreement with him or her. If he will not permit you to worship in your denomination, and you cannot worship in his, please don't go ahead with the marriage.
7. Things you need to know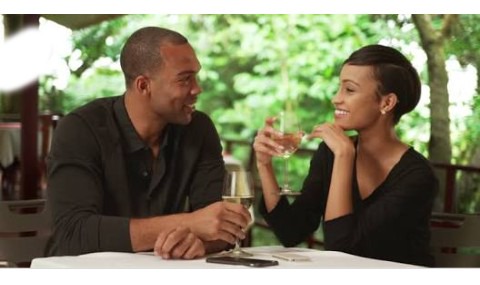 picture used for illustrative purpose.
Have a heart discussion with your spouse on things you need to know. Tell him or her to open up to you, while you open to her.
A lady once asked a man she was about to wed to tell her things she should know about him, the guy refused. After so much pressure from the lady, he opened up and told her that he has erectile dysfunction. The girl asked him his reasons for not telling her, he told her that he has gotten everything all planned out. A man has been set aside who will always get her pregnant each time they need a baby. If she had not asked, she would have eventually walked out of the marriage with a new identity 'divorcee'.
8. What he or she thinks about infidelity
Some people believe that as far as making baby is concerned, it does not matter who you slept with. Some have slept with different men because they are looking for the fruit of the womb and they see nothing wrong with it. Some men also try another woman when their wedded wife could not conceive, to check if the fault is from him. They see nothing wrong with it too.
Discuss with your spouse to know what he or she thinks about infidelity especially when there is delay in conception.
9. Career
Some women have abandoned their career because their husband asked them to. Some also walked out of their marriage because they refused to give up on their careers and become full time house wife. Discuss with your partner to know what he wants. If it is okay by you, then you both can go ahead with the marriage plans.
10. Find out from your partner the form of expression of love he or she prefers.
People express love in different ways. Some people feel more loved when you give them a compliment or constantly reassure them of your love. Others see love as action. Find out what things you can do for each other to show you love one another.
A man who does not know how to express love to his spouse, might be seen as uncaring man.
11. House chores
Not all men are good in domestic works and it is not a crime. Men are not mean to help out with house chores. They are the bread winners who work tooth and nail to make sure their families live in sufficiency.
However, discus it with your partner so that she won't expect you to help her unless you want to. Caring husband helps her wife at home, but if you are not good at domestic works, tell her. You as a woman, if you are not good at domestic work, discuss with your partner, he might decide to get you a house help after your wedding.
12. Discuss on your budget.
It's not enough to just discuss your finances. You also need to work out a budget together. This budget should cover all your bills, create a plan to pay off any debt, and save for the future. A good budget will clearly state how much money is left over each month to spend on personal items.
13. Agreements
There is need to have some agreements.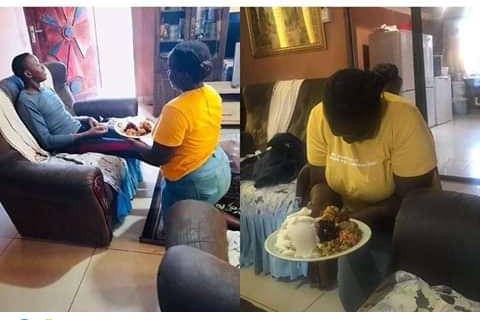 For example;
" Don't ever reject my food and I will never deny you your conjugal rights." (Agreed).
Make a list of things you should do and the ones both of you should never do and agree on it. When any of you defaults, hold the person by his or her words.
14. Personal rooms
Some men and women like to have their privacy by having his or her own room, while some prefers to share a room with his or her spouse.
This has caused a lot of problems in some families. Discuss with your partner, tell him or her what you want and can't compromise. Hear from him or her too. If both of you are on the same page, carry on with your plans.
15. Intimacy time.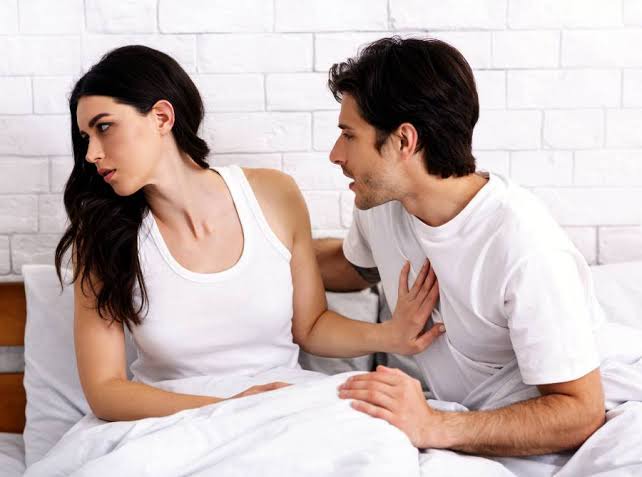 Some women hate to get intimate when it is time to go and get her family's breakfast ready. However, some men do not care about time. Tell your partner what you want and hear from her.
Thank you very much for reading.
Content created and supplied by: Chy04 (via Opera News )