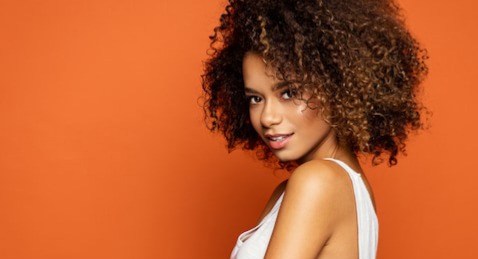 Image used for illustrative purpose
A girl giving you greenlight in our context means she fancies you and wants you to take steps to approach her for a romantic relationship. From Adam, it has been the guy who always make advances to the lady to indicate his interest in her.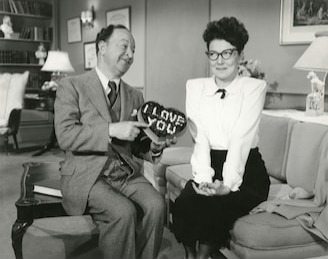 Image used for illustrative purpose
This has changed over time as ladies are beginning to come out open about their feelings these days. In the western world, ladies don't just make advances to their male counterparts whom they like, they go as far as making marriage proposals. However this trend isn't very much accepted in parts of the world such as Africa, Asia and in the Middle East.
One of the most difficult things guys have to deal with is that of knowing when a girl likes them and want them to make moves to come have them. Ladies are very emotional beings and how they show these emotions vary from person to person. What works for one won't work for the other. It is hard enough trying to know what are the signs they give and being able to interpret them as well. Knowing what to do after decoding the signs is another ball game.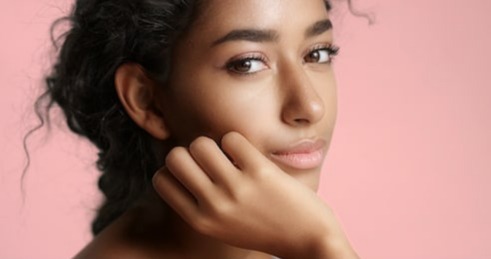 Image used for illustrative purpose
Going forward, one needs to know what exactly to do when these signs have been finally understood. It is not as if you should go and start studying how to understand signs a girl gives to make you understand she likes you. There are lots of girls in the world which you will eventually meet and will find you attractive. There will come a time they will be all over you either due to your personality or benevolence or any other reason.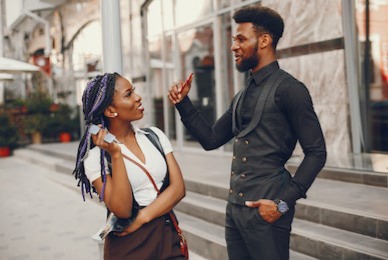 Image used for illustrative purpose
Many guys get so excited when they notice a girl likes them or fancy their looks. They get excited to the extent they start having all sorts of ideas. However, not all 'likes' by the opposite gender should be taken likely. Some 'greenlight' as you call it are actually 'red light' in disguise. You shouldn't rush into taking steps just because you noticed she likes you. Some of them especially when it's from a married lady are traps that can lead you to your grave. Here are a few check ins to do.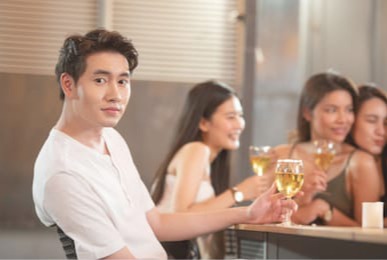 Image used for illustrative purpose
Find Out Why She Likes You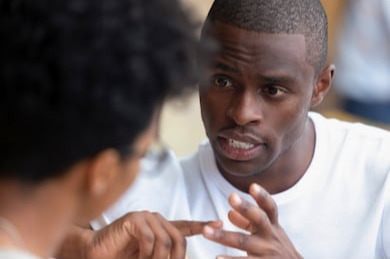 Image used for illustrative purpose
This is very important because it gives you an idea what is going through her thoughts. A girl can like a guy for many reasons, some which are very much unrelated to love. Why waste your time with someone you will eventually break up with when you could have killed it from the beginning? It's left for you to decide if it is worth the stress. There are some reasons she may fancy you. These reasons range from your social status to your financial standing, being physically attractive, your intelligence, etc. Understanding why a girl likes you will help you know when to give a blind eye and when not to acknowledge such likeness. For example if you are a guy who is an attractive personality, you won't be shocked or surprised when girls keep crushing on you. It won't be something strange or new which you can't deal with. You know where such likeness leads to isn't what you are after, so you can easily turn it off. Enough with the excitement that comes with having a lady crush on you. Since you know why they do, you will be matured enough to wade it off.
Have An Idea About Her Current Relationship Status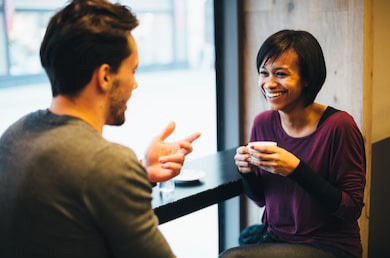 Image used for illustrative purpose
As humans, most times, what we say is not what we really are. Consciously or unconsciously, we tend to show what we really are to the world. Different classes of people behave in different ways unimaginable to them. It is not to say anyone must study psychology to understand the current status of any girl but by taking a glance at how they comport themselves, you can make a guess. This point is necessary because there have been cases of married girls or those who are engaged making a pass at guys and giving the go ahead to come after them. Some guys fell because they never knew the status of the ladies. Such temptations are better avoided due to its danger. If she is a teen who is trying to explore life and wanting you to take her through that exploration, you should do to her what you will have someone else do to your own teenage daughter. Many girls get into all sorts of things in their teenage age because they had no one to give them directions. It isn't very smart taken advantage of such vunerable girls.
Find Out If You Like Her Without Sentiment
Sometimes we tend to like people or get interested in them because they first liked us. This especially happens to guys who aren't very mature with ladies. It is a human thing to reciprocate what they do for us or to us, back to them. You shouldn't simply like someone just because they liked you first. That leads to sentimental attachments we find hard to come out from most of the time. If at all you should go after her after decoding the greenlight she gave to you, it should be out of love and not out of sentiment. Some guys believe they shouldn't say no to a girl who shows interest in them. That's fine, but they should realise they could be wasting their precious time and resources in pursuing things they could have avoided.
Don't Confuse Her, Make Your Position Clear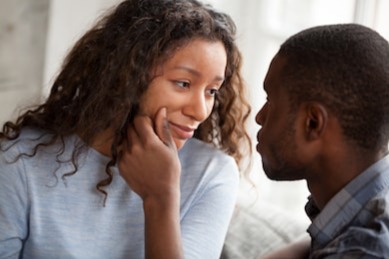 Image used for illustrative purpose
Over 75% of guys who receive the green light from a girl to chase after them, will definitely make the move. Some among them who are emotionally immature, will remain undecided on what to do about the girl since they don't know why she likes them. Instead of giving their disapproval, they will flirt with her just to enjoy the moment. Some will go ahead because they see it as an opportunity to lay with her on bed. Flirting with a girl whom you are not interested in is a very dangerous business. It can land you in an awkward situation where you will be in a serious relationship with someone you love, yet can't get over this one you are joking around with. The bible said in proverbs 6 that you can't joke around fire and not get burnt. Sometimes guys think they can play around with the feelings of ladies and get away with it. It is always nice to joke around their feelings when you don't know what you want. Some of those girls are after marriage and they will play you into it if you are not careful. After receiving the greenlight from her, don't confuse her if you know you are not interested.
Click the like button, share with friends and leave your comments if you found this interesting.
Content created and supplied by: SearchtheScriptures (via Opera News )
Opera News is a free to use platform and the views and opinions expressed herein are solely those of the author and do not represent, reflect or express the views of Opera News. Any/all written content and images displayed are provided by the blogger/author, appear herein as submitted by the blogger/author and are unedited by Opera News. Opera News does not consent to nor does it condone the posting of any content that violates the rights (including the copyrights) of any third party, nor content that may malign, inter alia, any religion, ethnic group, organization, gender, company, or individual. Opera News furthermore does not condone the use of our platform for the purposes encouraging/endorsing hate speech, violation of human rights and/or utterances of a defamatory nature. If the content contained herein violates any of your rights, including those of copyright, and/or violates any the above mentioned factors, you are requested to immediately notify us using via the following email address operanews-external(at)opera.com and/or report the article using the available reporting functionality built into our Platform See More