Hadrian The Great, The Roman Emperor who Was Gay Despite Being Married To A Woman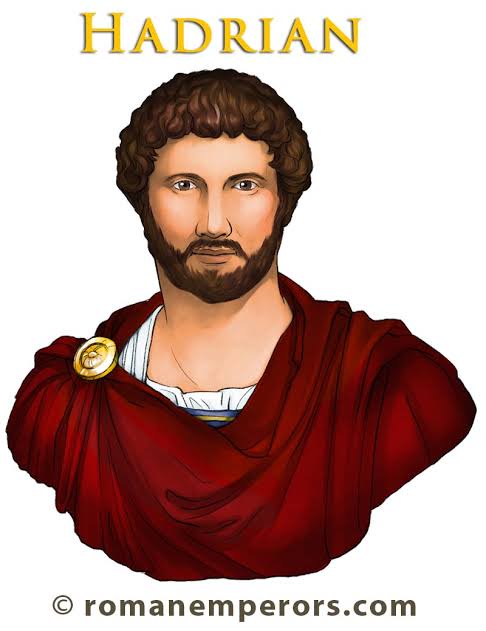 Hadrian was one of the most controversial emperors to ever sit on the throne of Rome, his story unfolded with his great gesture of love for his partner who didn't fit into the spectrum of natural romantic partnership. 
After being made Emperor of the Roman Empire around 117 AD, Hadrian seemed to have been a lucky emperor who inherited the empire in its prime. A time when the Roman empire was thriving and was wealthy. This period was when Rome was on its endless mission to dominate and expand. 
Despite his inheritance of a great kingdom that was then thriving. Hadrian still went on to take some questionable decisions like withdrawing his troops from Mesopotamia which is modern-day Iraq and fortifying the boundary of Rome and his kingdoms in England. However, these decisions were nothing compared to what became obvious when it was noted that Hadrian had a male consort, Antonius who accompanied him on his travels around the empire. Several artifacts were later discovered about the relationship these two had. From detailed storytelling of their hunting trips and memorials to Antinous after his death.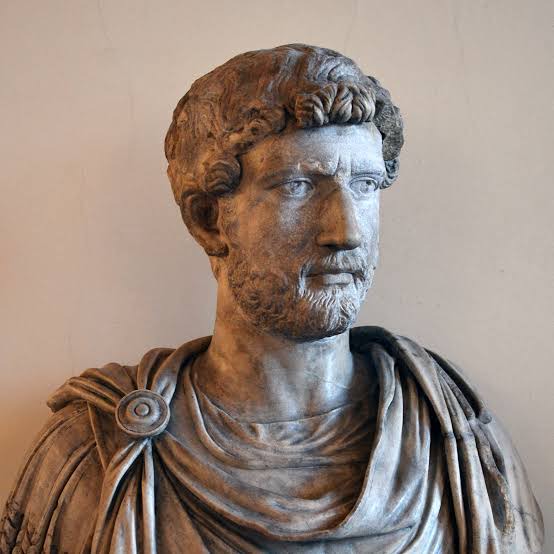 One then wonders why Antinous would have such a relationship with a male, although he was married to a woman. Were they simply friends? Or was it something more? 
Throughout history, it seems as though Roman emperors were not at all afraid of taking gay lovers alongside a female spouse. This is quite common amongst Roman emperors. So perhaps Hadrian followed in the footstep of his predecessors. However, he took it a bit more forward by making his relationship and love affair with young Antinous official. This was more than any other emperor has done. 
Antinous, Hadrian's lover died of mysterious causes, he simply drowned in what many call mysterious circumstances. This took its toll on Hadrian who loved Antinous, beyond words. Hadrian decided to commemorate the young Greek by naming an Egyptian city in his honor. Usually, Roman Emperors keep their gay relationships a secret but by naming a city after Antinous, Hadrian immediately made his relationship official. He went as far as deifying Antinous and making him some sort of a god.
It didn't stop at naming a city after Antinous, Hadrian also had several images of Antinous put up in all parts of the Empire. When a city was developed close to where Antinous drowned, Hadrian had the city named Antinopolis.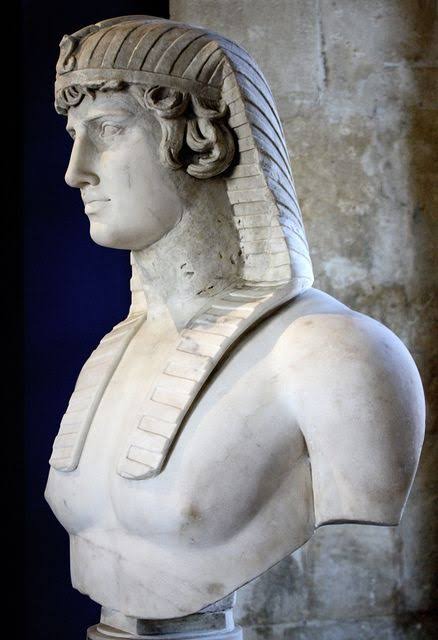 (One of many Antinous Statues)
Though Hadrian was married his marriage seems to be a politically arranged marriage to Sabina, the great-niece of the former emperor Trajan. This was how he got access to the throne and became Trajan's Successor. 
Unfortunately, the marriage was a loveless one as it was obvious that Hadrian had an eye for his young lover Antinous. The marriage to Sabina was without children and what was even more interesting was that he was a man who had several sexual flings but remained in love with Antinous. 
VT. Ahonsi 
Do share. 
Content created and supplied by: Temi_loluwa (via Opera News )