The information about the entertaining wedding in the Coming To America movie, shows how Nomzamo Mbatha experienced the true symbol of royalty.
The moment she wore the gorgeous wedding garment in Coming To America, as the Royal Princess Mirembe.
Mirembe found it very difficult to walk down the hallway in her luxurious wedding with majestic Prince Junson Lavelle, her impressive wedding gown procession, was about 15ft long, which was created from the African interlaced Ankara fabric, flowing at her back.
When I put on the gown, I was feeling like a queen, the gown was extremely beautiful, and they told me, OK try to walk, but I actually couldn't walk, Mbatha said. The gown weighed about 83 pounds.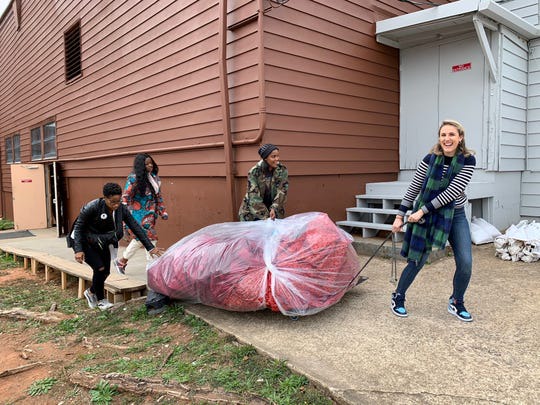 The beautiful actress from South Africa needed assistance with that grown, before she could actually walk in it.
She was unable to pull the huge train of the wedding gown, when she was walking up the hallway without help.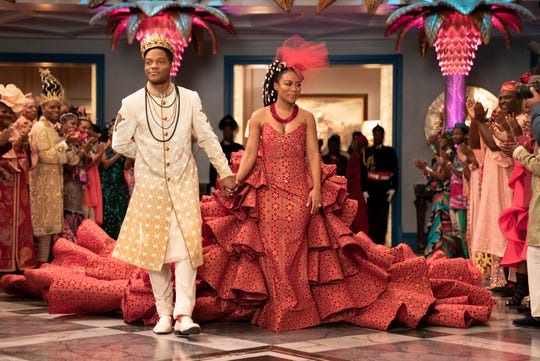 Finally, they set up a wire to protect the gown from hitting Jermaine Fowler away from the view of the camera.
Content created and supplied by: NigeriaNow (via Opera News )