This thing that they call love takes a whole lot of sacrifices, patience and tolerance for two persons who truly love each other to meet, work towards being together without the love being one sided. There's this thing I've come to realize about love or relationships. Anyone that will work out most times at the beginning, usually give one signs of hope that it will. It doesn't stress each party at all but rather works out smoothly that one may start doubting if the love or relationship would last at all. Although, there are people still who fight so hard to win a lady's heart and still succeed in it but in many occasions, it turns out sour except luck shines on the guy.
A man cries out online that he's given up hope in love except another thing happens. He's talking out of the heartbreaking love story he had with his ex girlfriend that led to their breakup. According to the man who goes by the name Musa, the signs were there from the beginning that the girl didn't love him but as a patience and optimistic guy, he decided to wait, hoping that things would turn around in the future and when it started looking as if it was getting better, he found out that the girl he loved and really cared for was busy, asking another guy out.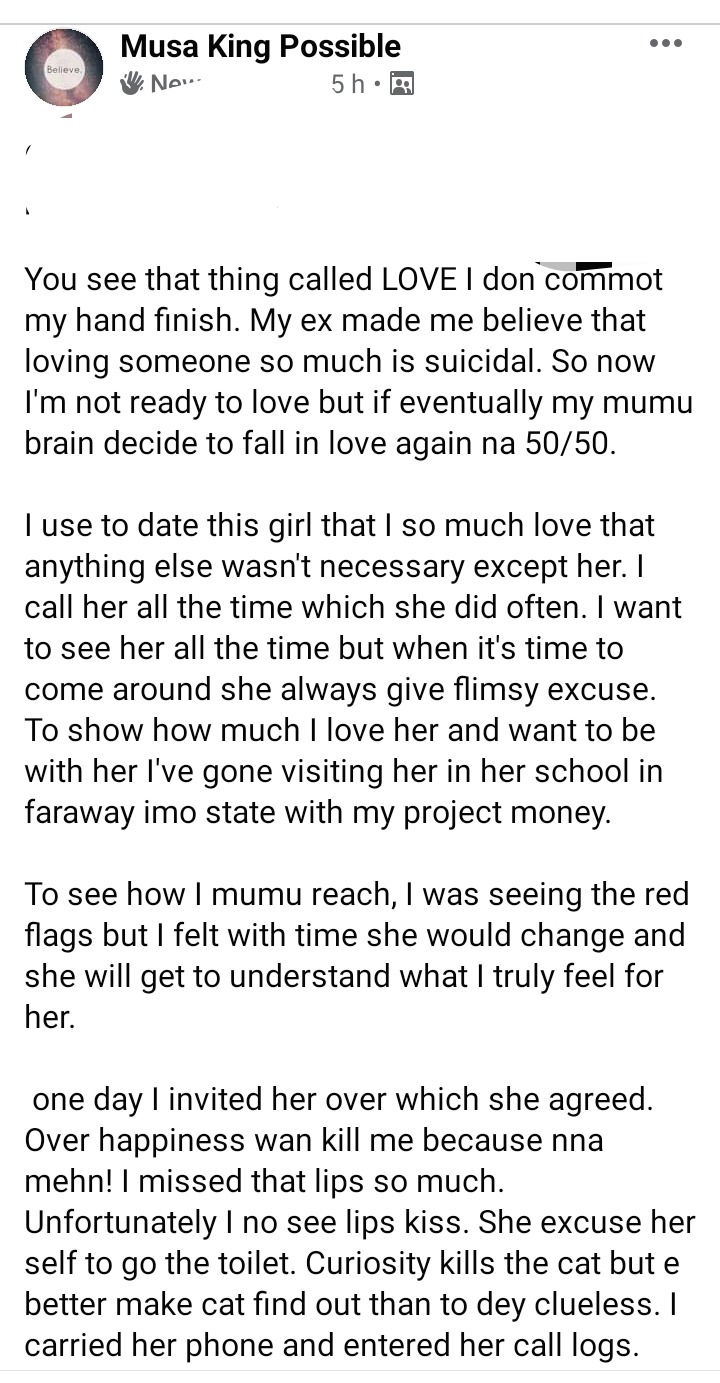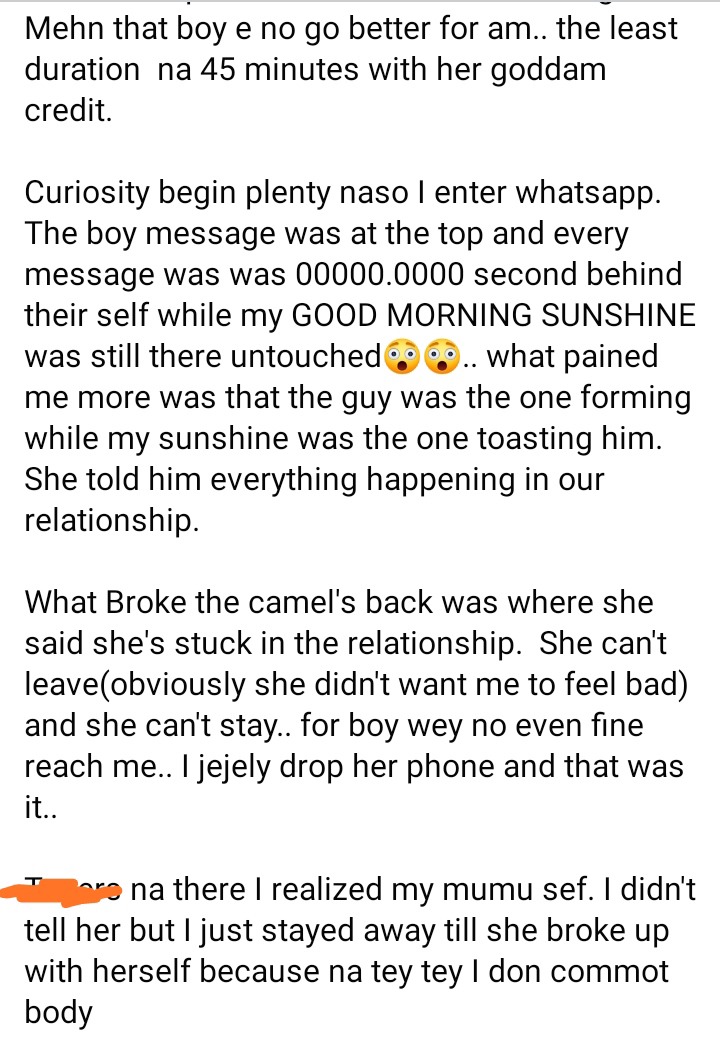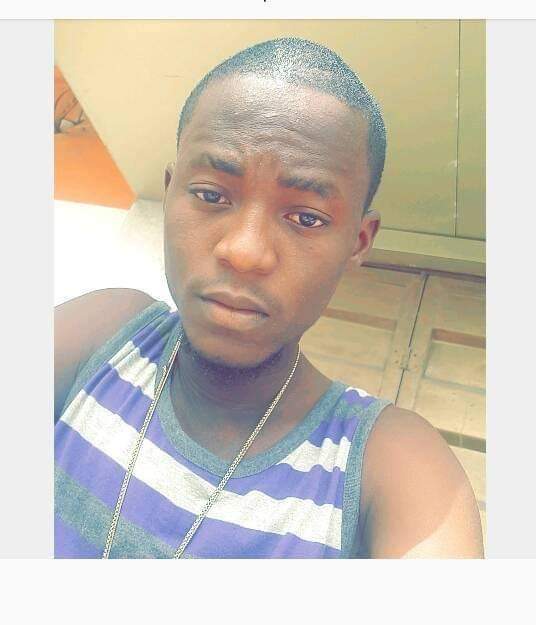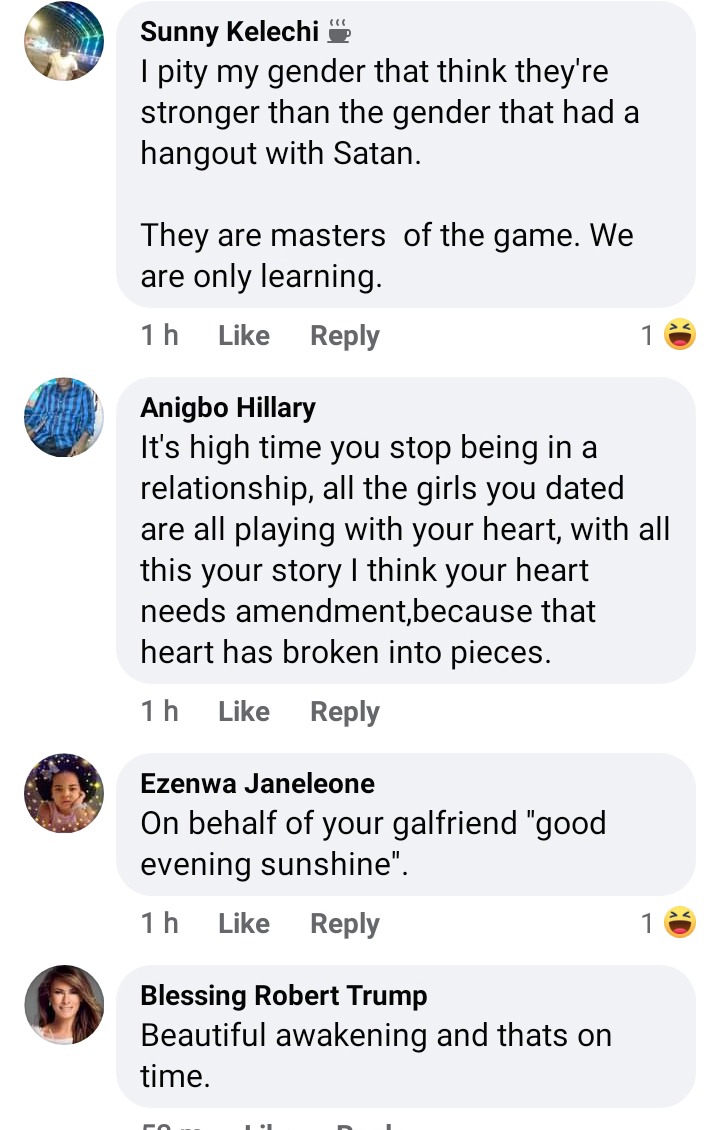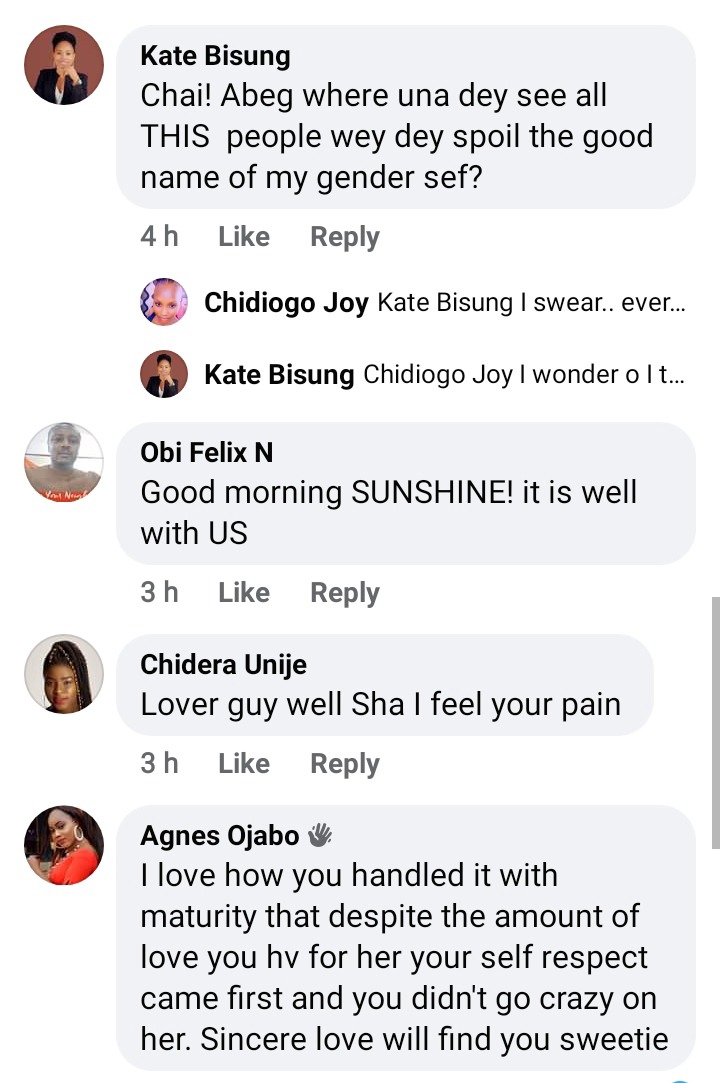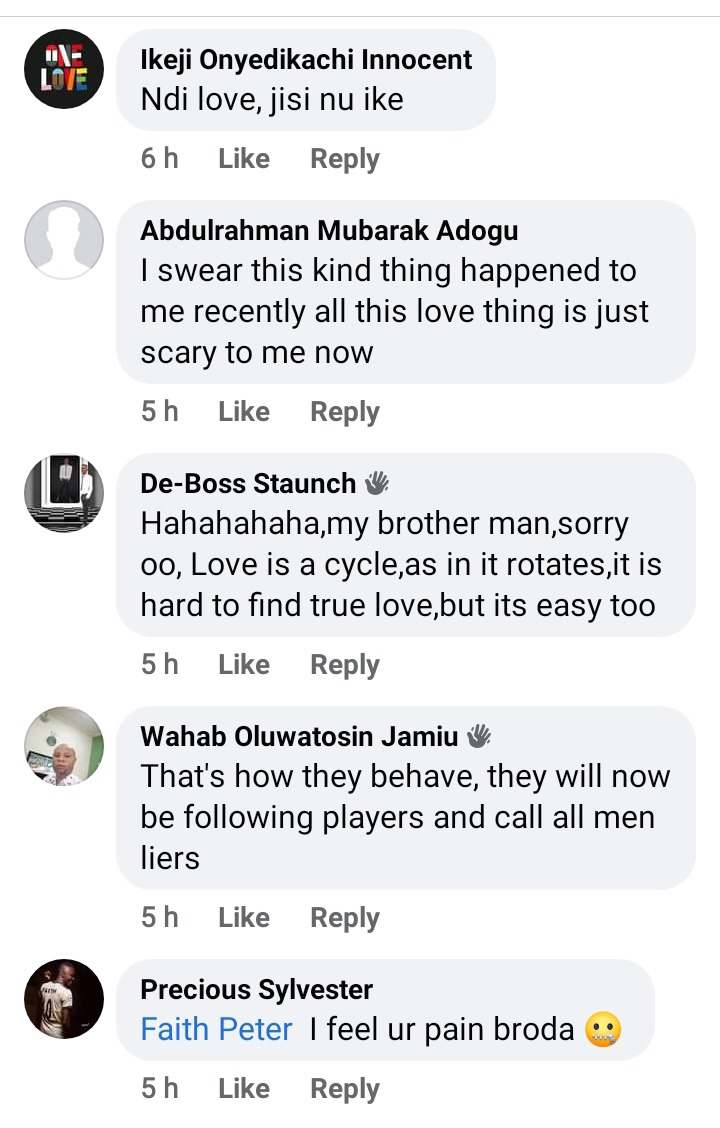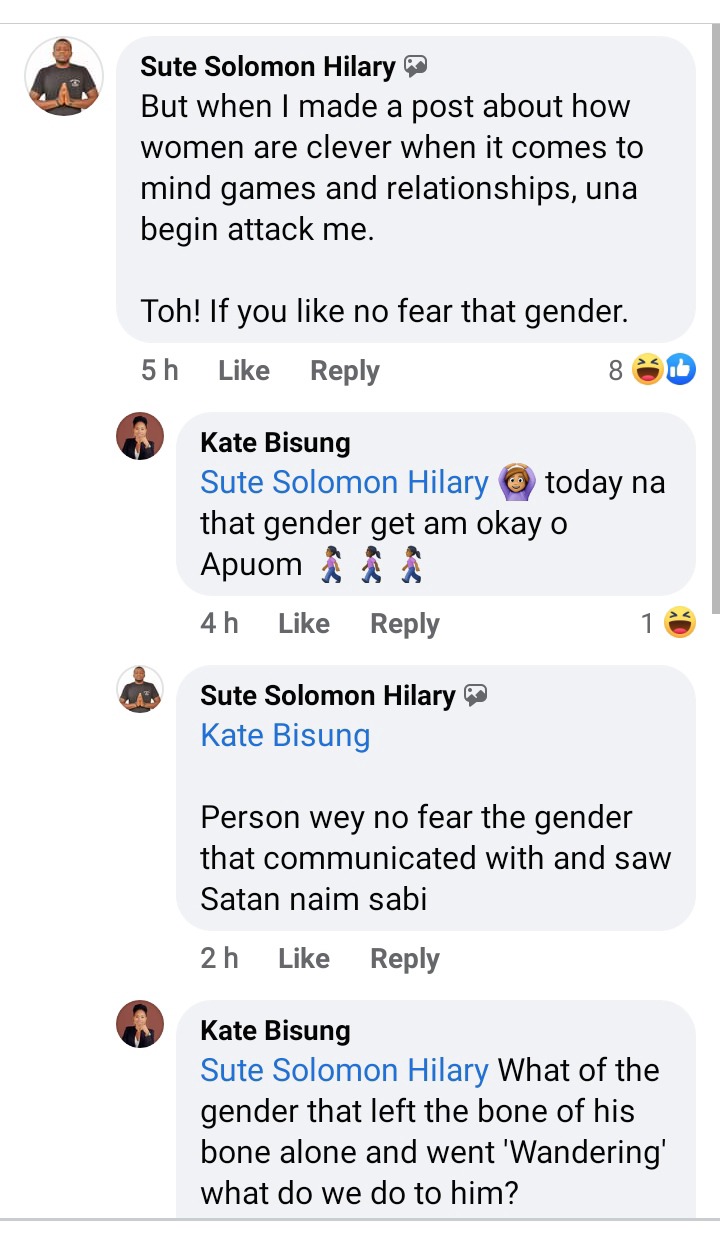 If you notice early that a girl isn't interested in you, to avoid heartbreak and emotional trauma, trail with caution. The truth is that the signs definitely will always be there on if it's going to work out or not.
Content created and supplied by: Passcord (via Opera News )