A young man was mocking his father for spending five hours in the road traffic at magboro ogun state.
It was so funny while my Twitter friend was sharing bitter experience his had while he was on his way traveling to Lagos.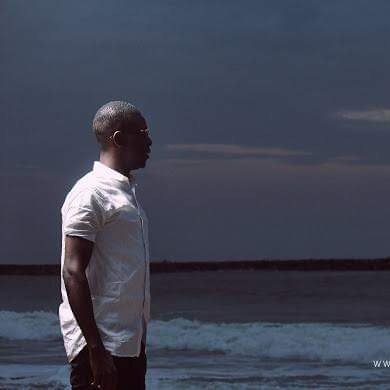 According to what he shared on his Twitter handle, my dad tried to go to ibadan from Lagos yesterday but the magboro protesters had blocked the Lagos/ibadan expressway. He further that his father spent five hours in the traffic before giving up and said he will try again in the next day.
He continues mocking his father in the write up that they will all feel the heat by force. And end it with Endsars slangs.
You can confirm this report in the screenshot of the write up below.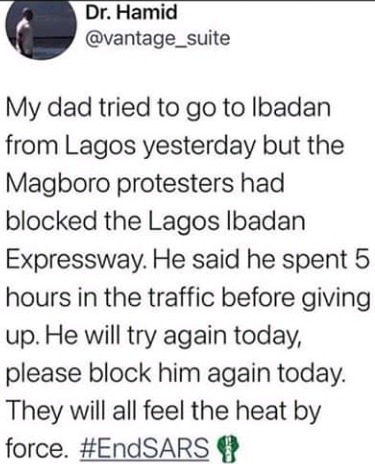 Do you think what this guy did to his is good or not?
Kindly drop your opinion in the comment box and don't forget to share it with others.
Content created and supplied by: Currentnews1092 (via Opera News )