As they say, wonders shall never end. It is no longer uncommon to see people who often do bizarre things in public. Usually, people who are in a relationship find different ways of making each other happy. While some lovers derive happiness from worldly things, a few others, however, appreciate it when their lovers care for them physically. Have you ever come across a lady slapping her alleged boyfriend in public before?. Here is a practical example for you to see and possibly learn.
Presently, a video is making waves on social media. This video shows a particular lady slapping a young man after he knelt to propose to her in public. As can be seen from the video, the said lady slapped the man after he knelt to propose to her in a shopping mall today.
This video has caused a stir as many people are reacting to it. The majority thinks that this is indeed wrong. They argued that what she did shows that she lacks proper home training.
There are a few others who think differently. This category of people opined that the young man disrespected her. They however chide the young lady for slapping him.
What do you think?.
• Do you think that the young man disrespected her?.
• Do you think that the lady is disrespectful?.
• If you happen to be the young lady, what would you have done differently?.
Here is a link to watch the video;
https://www.instagram.com/p/CNN5rUzAS6Qkd17XXUQghHLMHvqPENP-ieYlnM0/?igshid=xilege6jscei
Here are some pictures;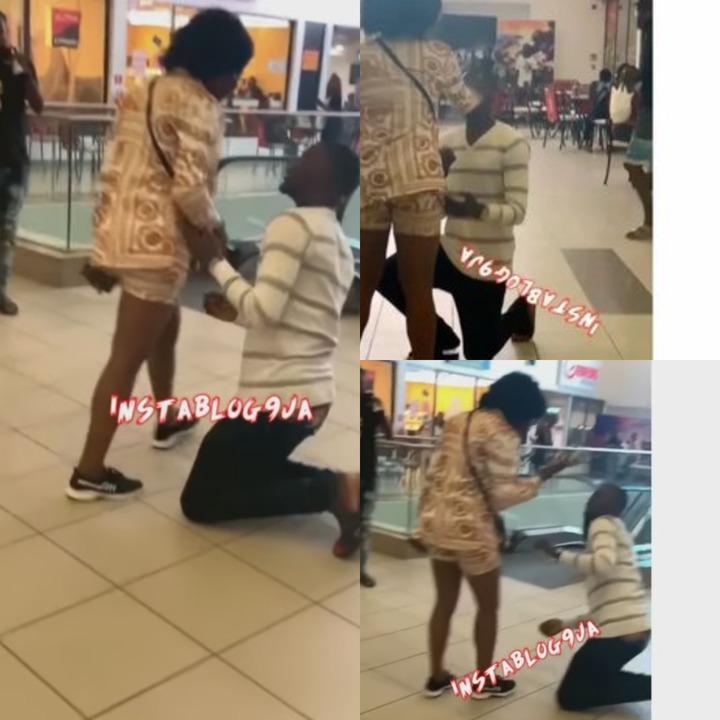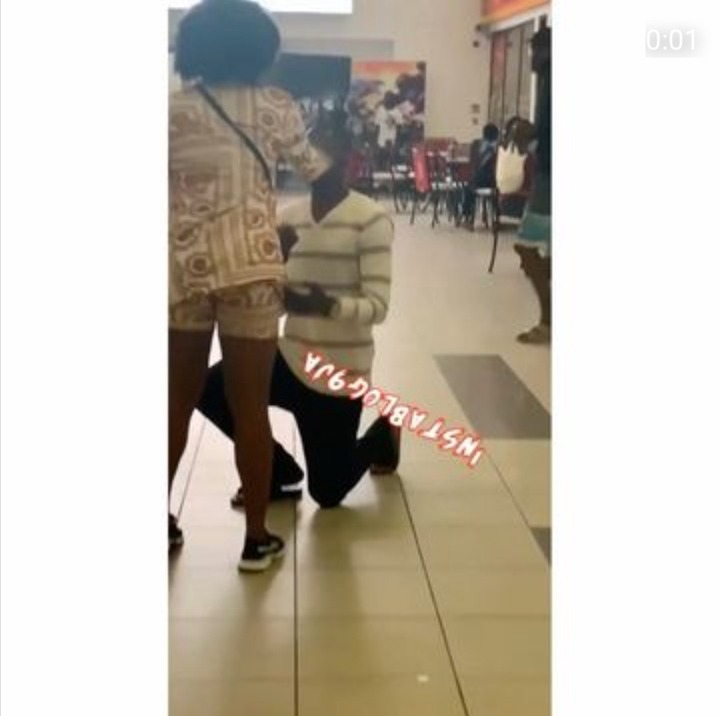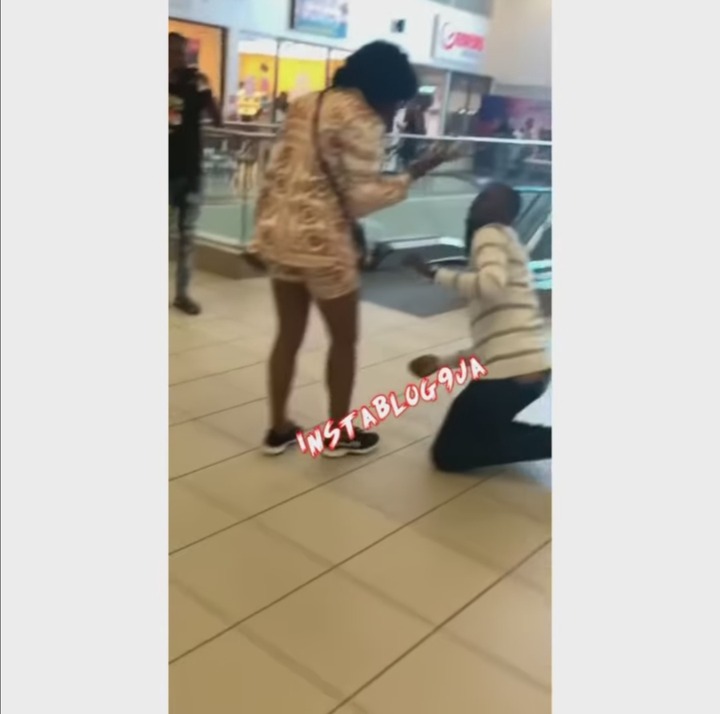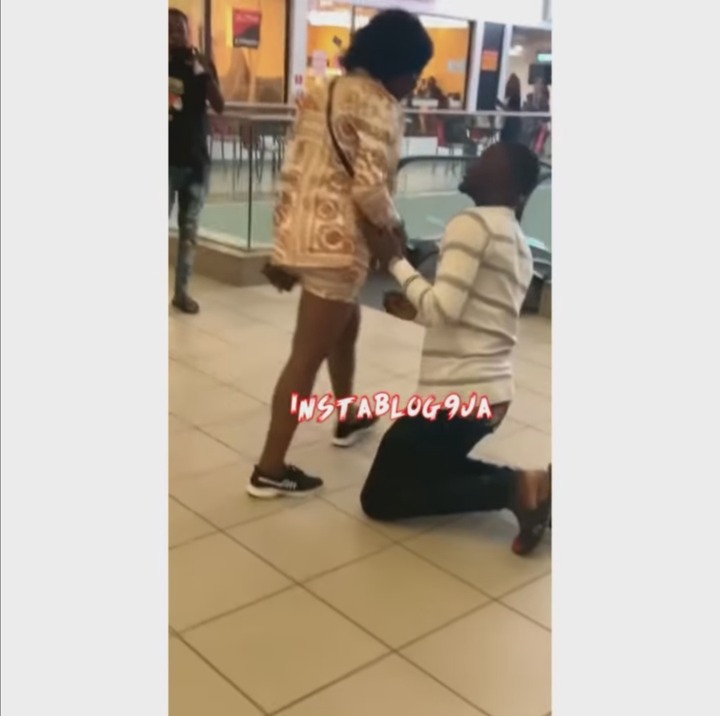 Noveriansbre however reacting.
Here are some comments so far;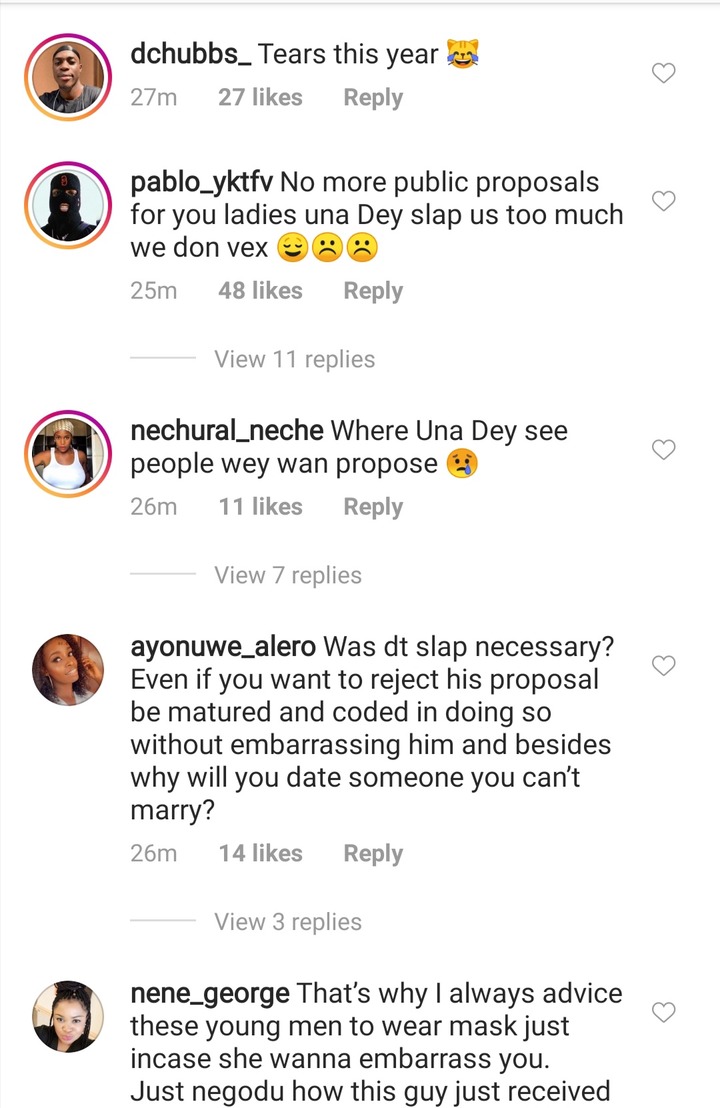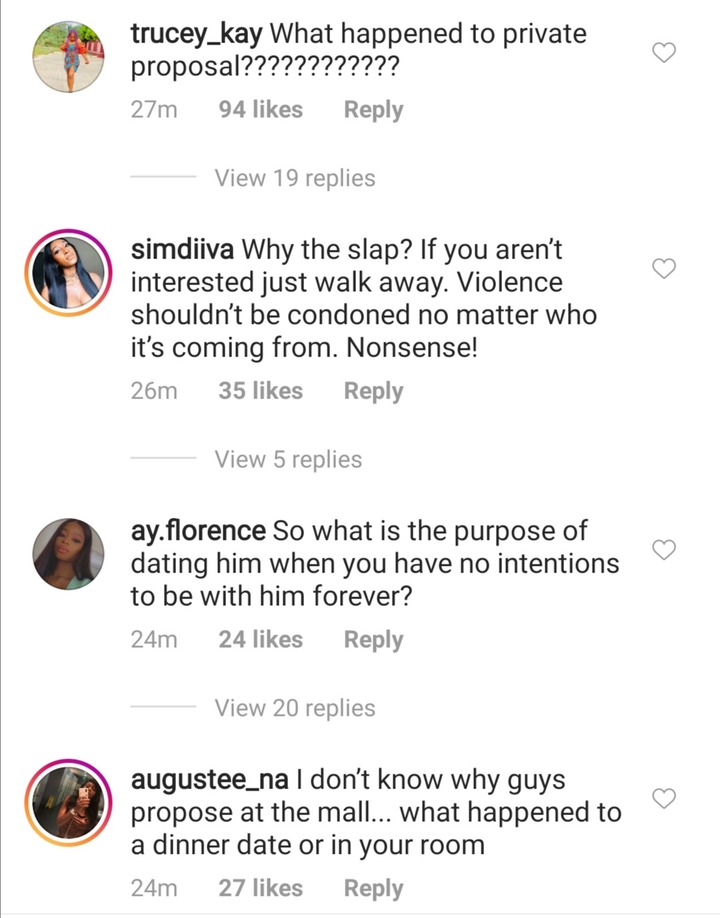 Credit: Twitter.com
Content created and supplied by: Freshyaw (via Opera News )