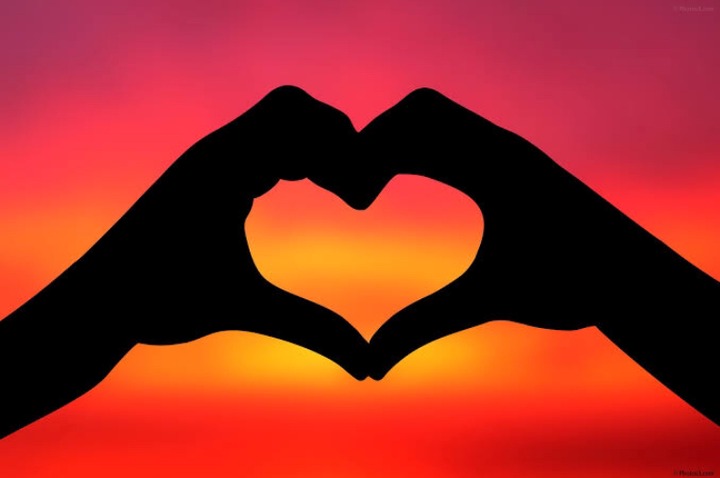 Hey hey Lovelies!
So with love in the air and all of that mushy stuff going on; engagements, weddings etc.. I thought I'd share a valuable lesson I've learnt about Love. The one word that our entire lives, (the world even) revolves around. Yes, we are all held together by the beautiful thread called Love.
What was your answer the last time some one asked "why do you love her/him/it?" Was it an easy one? Did you mention one or two reasons why? Are you absolutely sure it's not infatuation (a deep feeling based on something that appeals to your senses, which is also very fleeting.. e no dey last at all, small thing like this e wee clear from your eye)? Well I've learnt that;
"Love is not a feeling, it's not a set of emotions.."
Most of the time what we call love is based on something we like which can change the very next minute.
Oh she's beautiful, he's rich, he's tall, dark and handsome, she can cook very well, he's very talented, she comes from a wealthy background, he's very exposed, it makes me feel good, it's fine and expensive etc. These are some of the reasons we say we love a person or a thing. Bearing in mind that all of this can change in a second, if and when they do, can we still say we love them? This is the question we must answer before we can truly say "I love you".
Now the bible carefully described Love to be Kind, Patient, not envious, not boastful, not proud, love honors, it is not selfish, not easily angered, doesn't keep record of wrongs, doesn't rejoice In evil, it protects, trust completely, hopes and perseveres (1Cor13:4-8).
We also know that Love is God, God loved and He gave.. so we know that love amongst other things mentioned in the scripture above is giving. That's why when you love someone you just want to give them everything, yourself inclusive.
WHAT LOVE IS? LOVE IS;
Passion: Pursuit has been confirmed to be a clear proof of passion. When you love you pursue passionately, you are vulnerable, God mighty as He is, surrounded by the 24 elders, the 4 living creatures who are forever and ever bowing and worshipping Him, legions upon legions of angels.. yet, He seeks to be loved and worshipped by man. He's constantly looking for what to do for man to make life good for man. He is not ashamed to show that immense passion for man, His creation. There's no shame in love (Psalm 8:4-6). So if you're ashamed of that person, then you don't really love them, period.
Commitment: the willingness to give yourself to someone or something. Your dedication to a thing or a person shows your commitment to them. Commitment puts a restriction on you, such that you're no longer living just for yourself but for that someone or thing.. so no matter the situation, you stay consistent, doing what needs to be done to make things work. So if staying away from certain habits or friends will keep your relationship strong, you see yourself doing that with joy.
Pleasure: a good degree of delight for that person or thing. There's laughter, joy, a rush of happiness every once in awhile. If it's all struggles no relaxation, happiness or satisfaction, it's not love. If you're constantly feeling cheated and there's no pleasure, pls forget it. There's a pleasure dimension of love, some kind of a reward system where you receive as well, if it's really love. Your business should not only take from you, it should also give to you (profit/benefits), your relationship, marriage should not only take from you it should give you too. But pls don't go demanding for it, it should come naturally.
Sacrifice: Giving up something important because of something or someone you consider dear. Sacrifice is putting yourself aside every once in a while to make another happy. If you're only willing to do something because it's convenient for you or because it pleases you without considering the other person, you're not loving. Are you willing to Inconvenience yourself for your business, relationship, family; parents, husband, wife, children etc? It doesn't have to be big or painful (it can be sometimes though) just having them in mind while you do the things you do is something.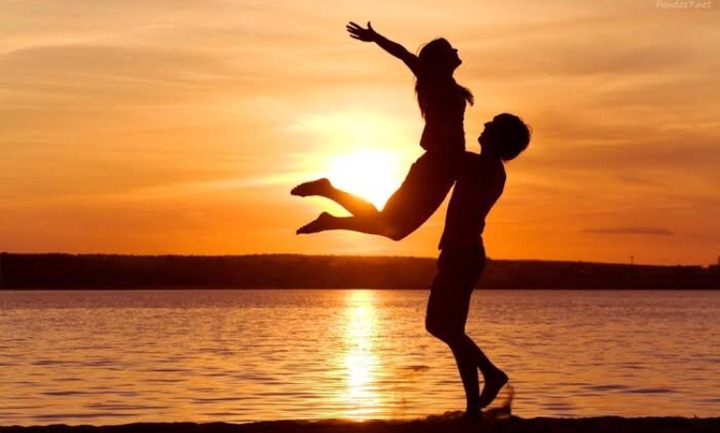 True Love is understanding the value of a thing or a person and their significance to God, you and the society.
True Love is a Choice, your choice for both today and for the long haul. Time doesn't change it, situation doesn't change it, life's changes doesn't change it.
Pls check that what you've been calling love is actually love, if not do something today about it.
Sincerely, Oma.
Pls like, share, comment and follow for more good stuff.
Content created and supplied by: Omaogbucci (via Opera News )