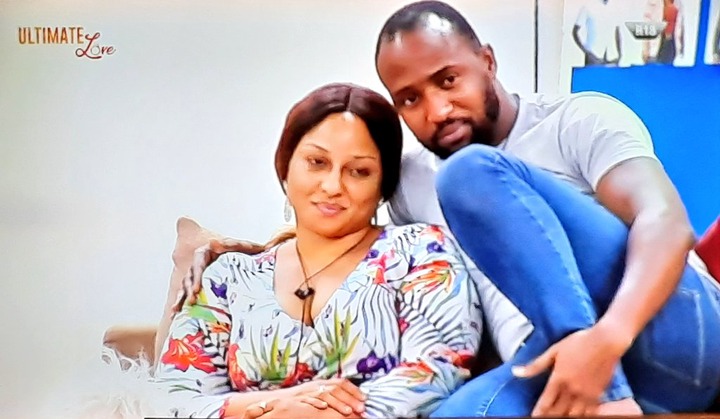 PreshDavid fans seems to be hurt seeing Rosie and Kachi move one as they have stoop so low to call Rosie an olosho meaning prostitute for those that does not know.
We all see how David broke the innocent lady heart and she is still struggling to regain herself, i am very sure she will need a good counseling before she was given her phone as what is online is not so good for her to see.
So far i wouldn't blame her for trying to take her time with Kachi before mushy mushy relationship with him as she as done it with David and it didn't yield a positive outcome because he played her.
I think this is just a game of love and whatever happens, we should always watch what we say to these people as they are humans like us too.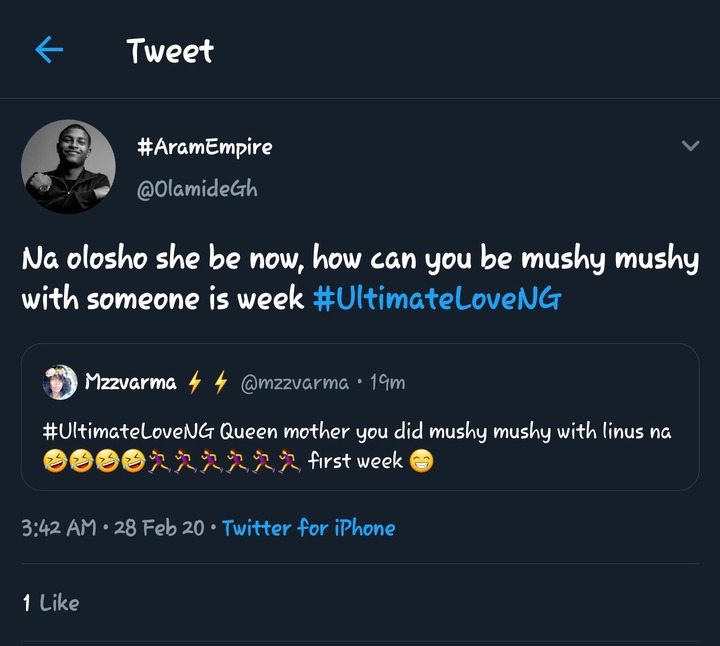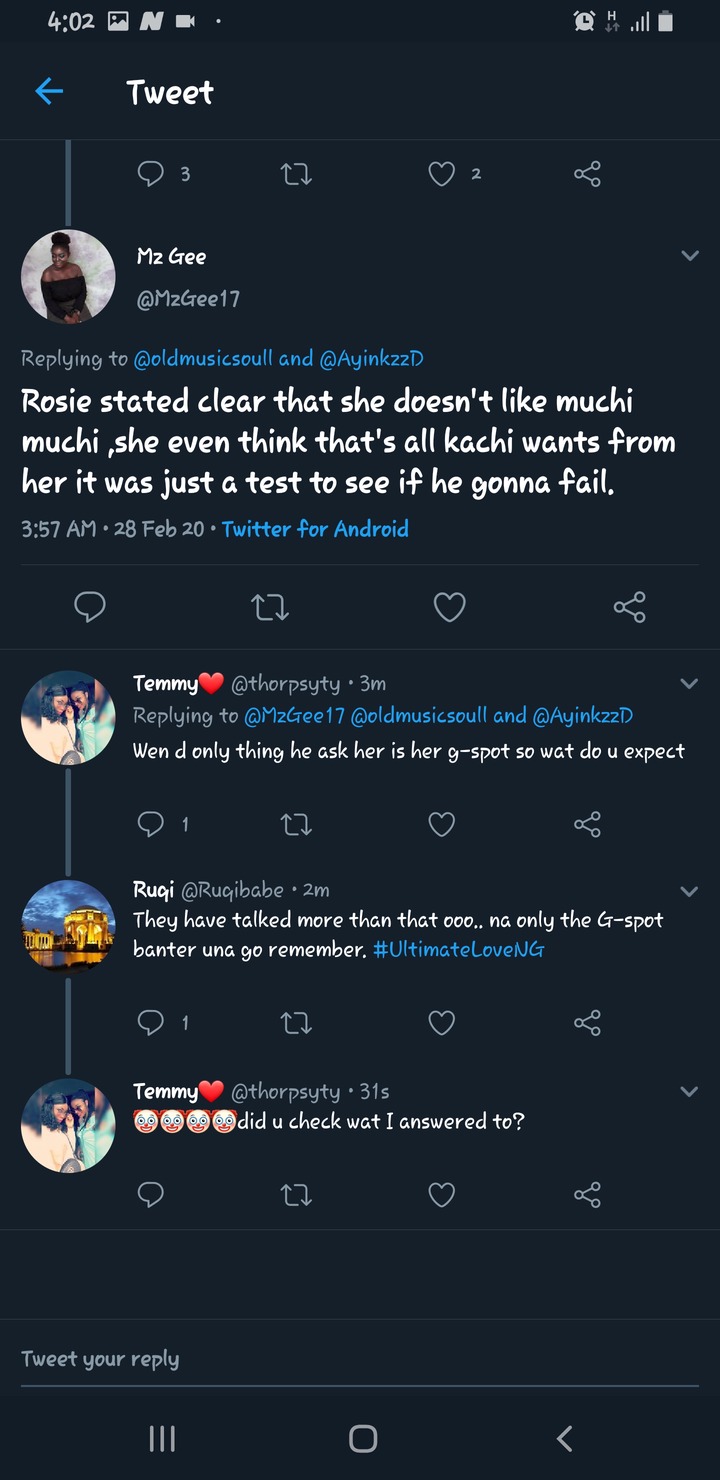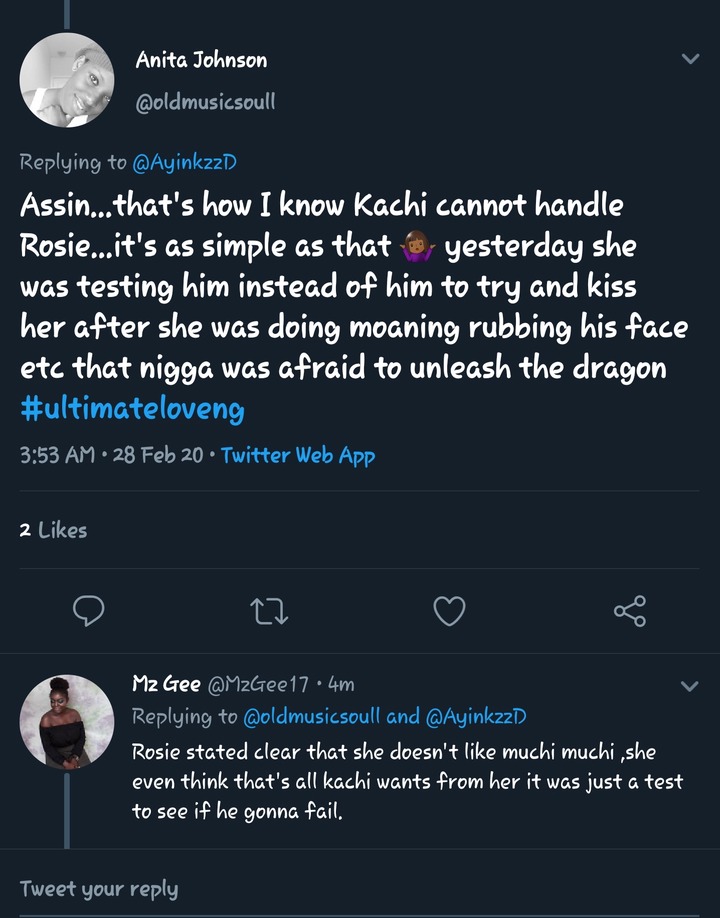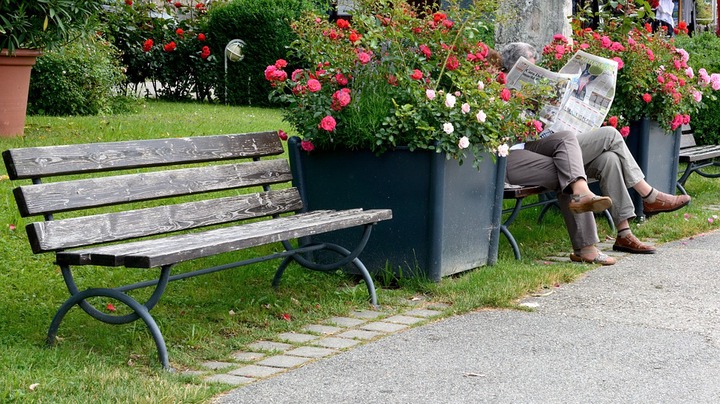 Content created and supplied by: studio.opera.com (via Opera News )