There is a saying that true love is beyond words and this is indeed true. Action indeed speaks far better and louder than the words we speak. This couple has proven to the whole world that they are deeply in love with each other. Even before their death, you need to see how they were holding hands. It takes true love to live together for 70 years. They indeed died happily despite the pain because they died together.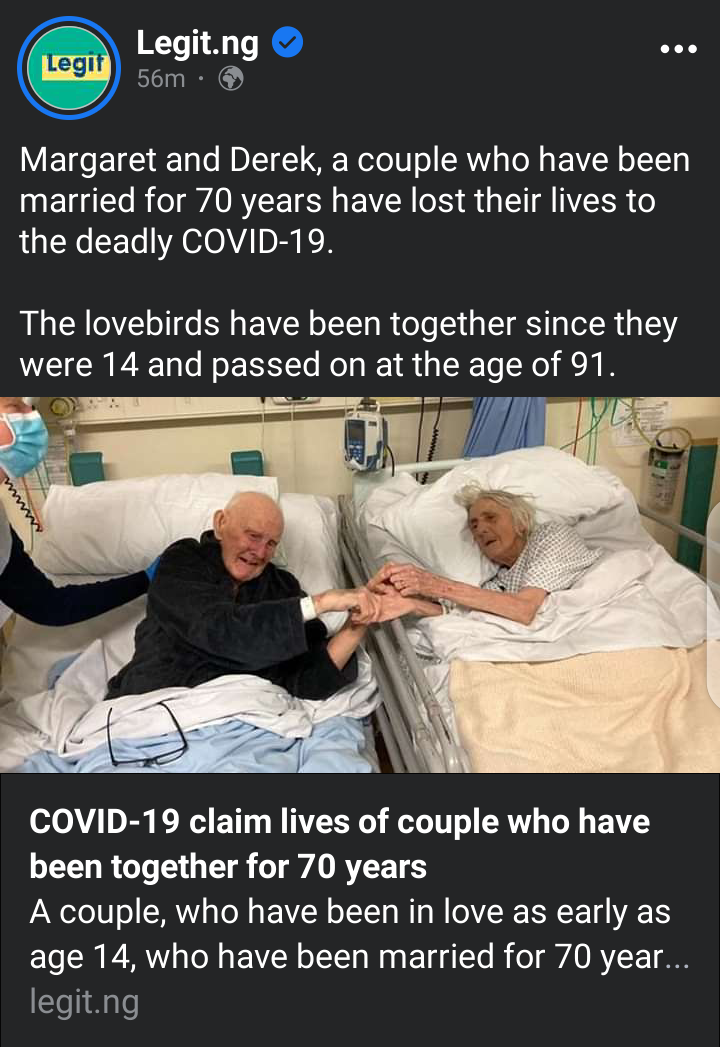 According to reports online, a couple have lost their lives to the cold hands of death on the same day. This couple has been battling with the deadly pandemic known as Corona Virus and did not live to defeat this disease. Below is a photo of this couple below: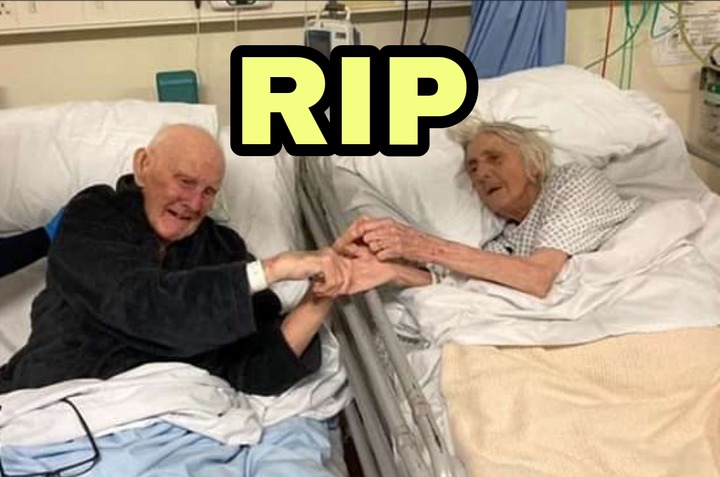 They have been identified by the name Margaret and Derek Firth and have been in love since they were 14 years old. They both died at the age of 91 after battling with Covid-19. Rest in peace lovers. This is indeed a history but to be forgotten.
Content created and supplied by: Clickfollownewz (via Opera News )