Marriage in Nigeria is one of the risky things that anyone can ever delve into. Even though there is no all round problem free marriage anywhere in the world, the one of Nigeria seems to be different with unpleasant experiences. More painful is the undeniable fact that, women are mostly the victims of agonizing and depressive marriages.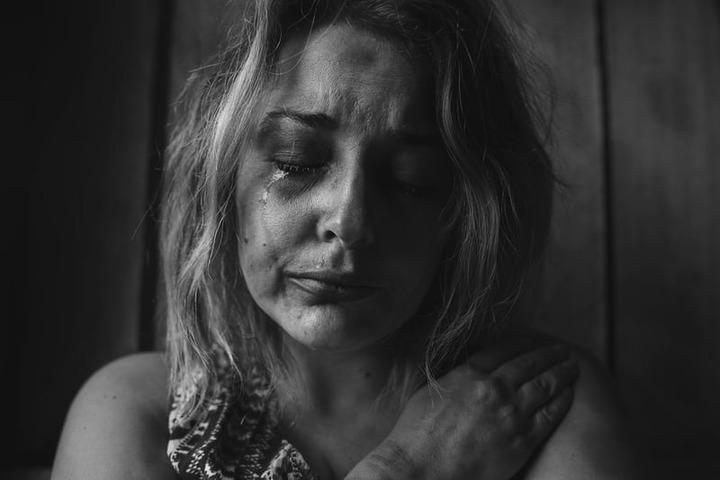 (Photo source: Google)
Somewhere, somehow, men have a way of handling some marriage challenges unlike the women, probably because they are the weaker vessel. Thanks but no thanks to men who don't think twice before doing things that would emotionally and psychologically cripple the women in their lives.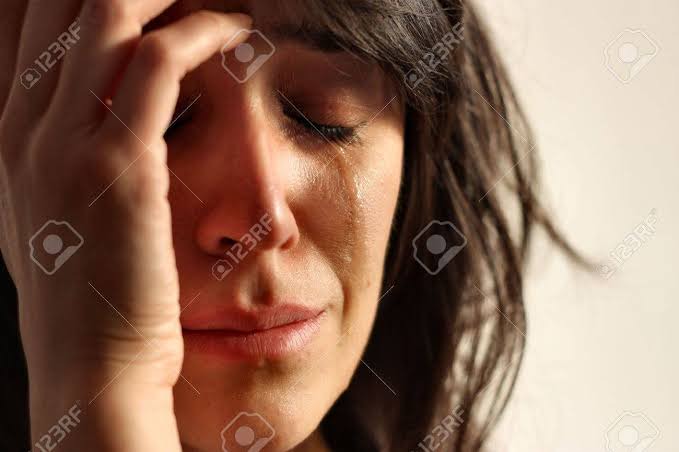 (Photo source: Google)
It is true that there are some men who are also passing through "hell" in the hands of their wives but in all sincerity, the women who are experiencing regrets, pains, tears, sleepless nights and agony are more than the men. It is either they rub infidelity on their faces or they carry out domestic violence on them, or they exercise their patriarchy trait on the women, thereby making life unbearable for them.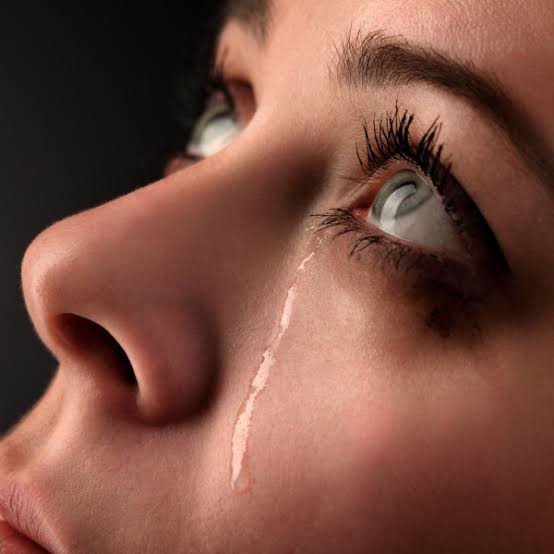 (Photo source: Google)
According to the lady, she discovered that her husband bought pantie for her maid on the day of Valentine. After that, she confronted the maid about it. In the process of questioning the lady, she admitted and also unveiled that she has committed abortion for the husband of the "madam" before. That revelation devastated and weakened her.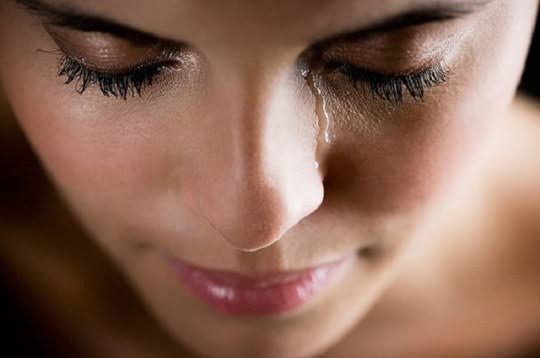 (Photo source: Google)
"My husband bought a pant for my maid on Valentine's day not knowing I caught her but in the process of interrogating her , she told me she has done abortion for my husband before.
Am weak and devastated😭😭
what should I do bcos am confused?🙄🤷"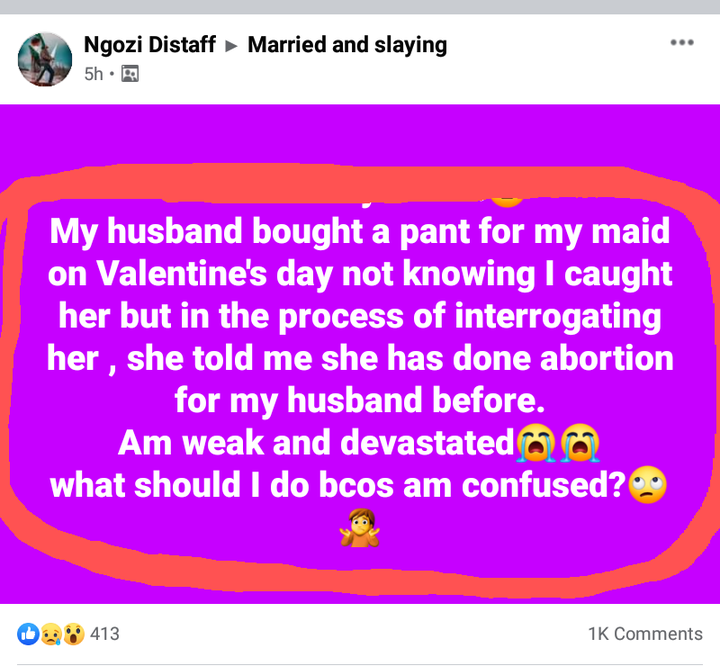 The lady's post which appeared like a shock to those that saw it ended up attracting their attention to the comment section of the post to submit their advice to the lady. As expected, the comments were laced with mixed reactions. While some blame the lady for allowing a grown up lady to be in her matrimonial home, others blamed it on the man for doing such a terrible thing to her wife.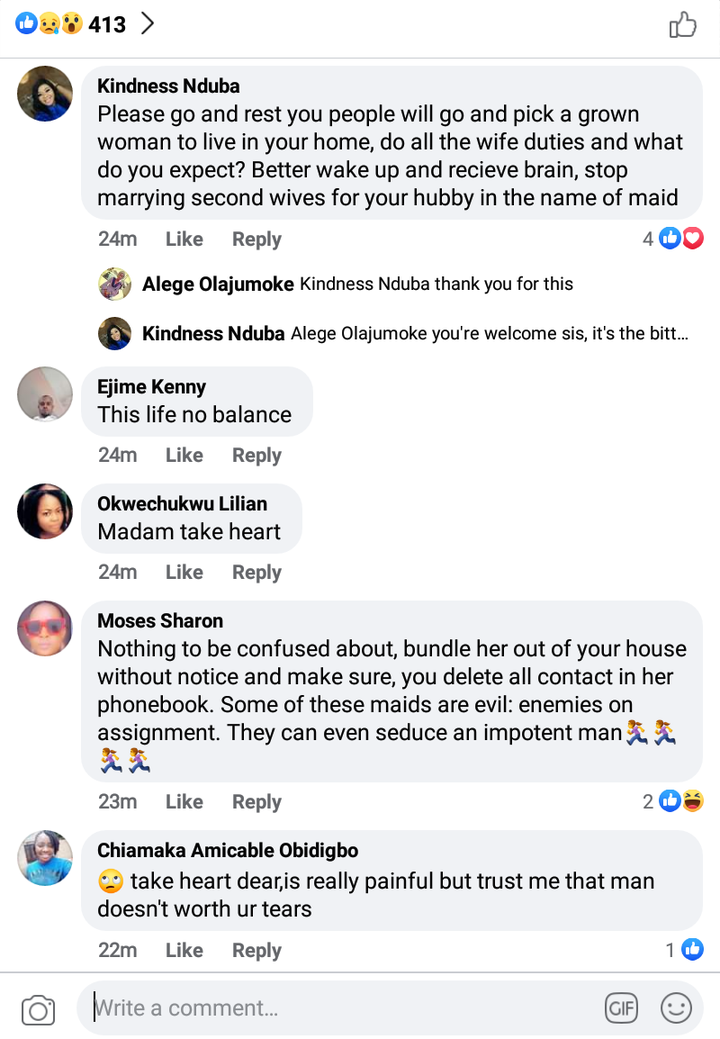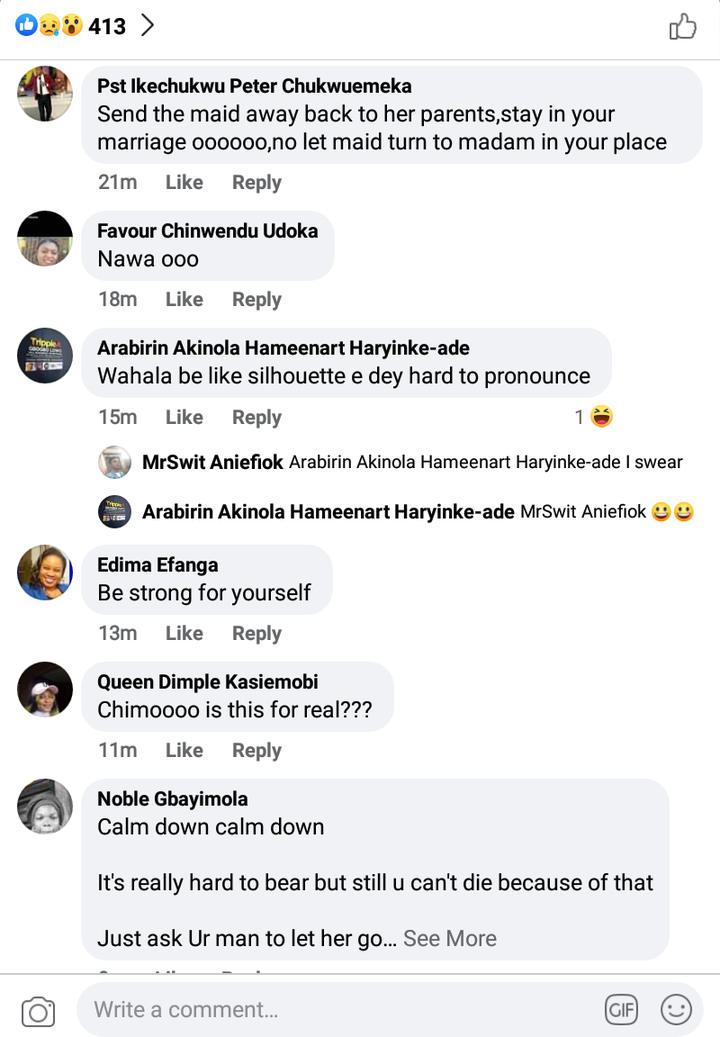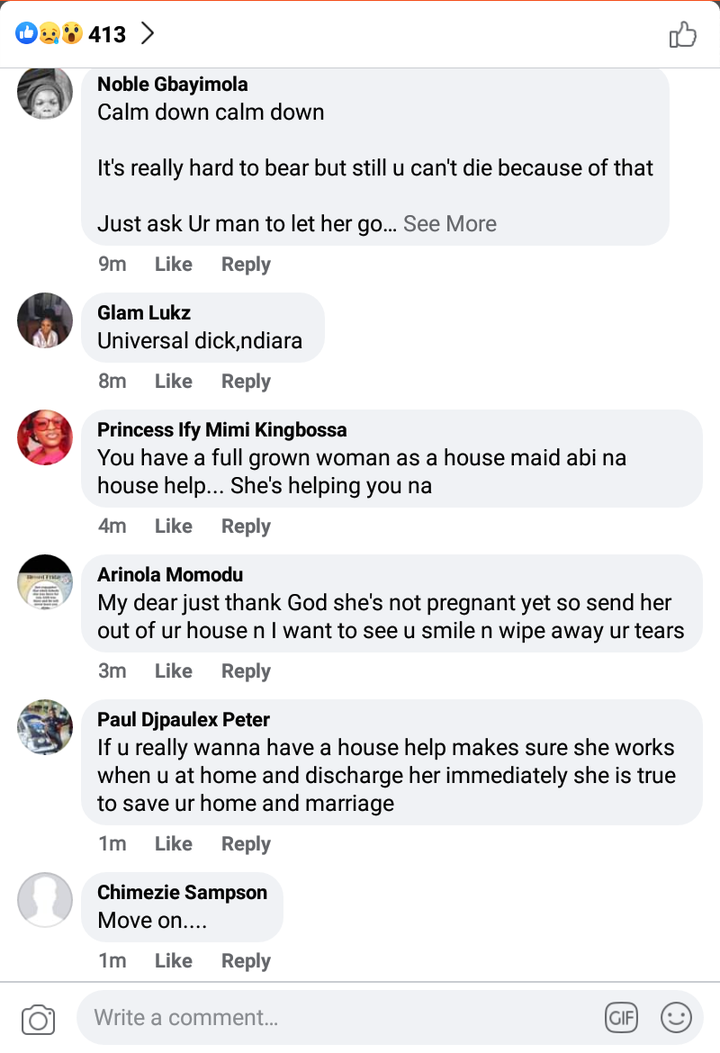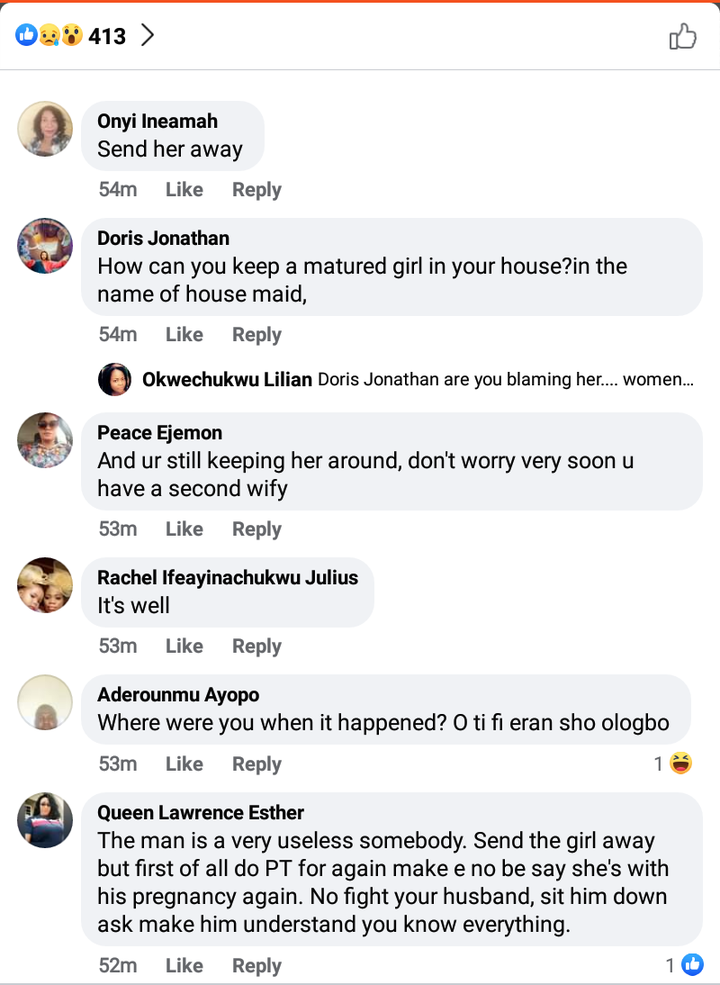 What advice can you give to this lady in this kind of situation? Drop it in the comment box. You never can tell who is reading and who will learn one or two things from it.
Content created and supplied by: BornWriter (via Opera News )