It's of the belief that while millions of mature persons get married every week, millions also exit the marriage contract due to unreconcilable issues.
IF you spend enough time perusing the Internet, you will find no shortage of statistics, studies, and facts about divorce across the world.
There seems to be a research looking into almost every possible factor that might affect marriages and lead to separation of both a long time or short time union.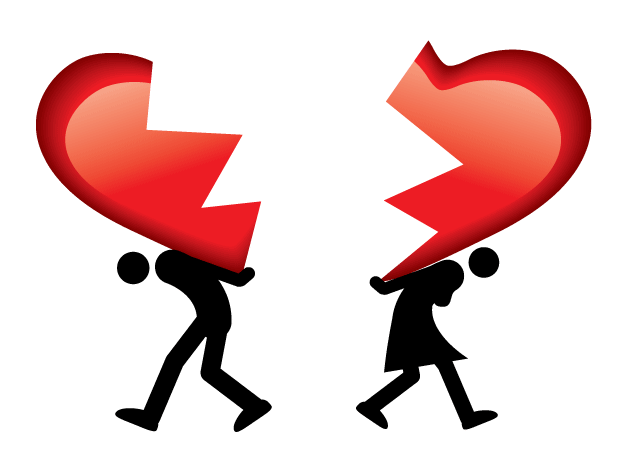 These studies have yielded some chilling stimulating and in some cases downright alarming information about divorce in both the United States, United kingdom, countries with almost perfect data and the rest of the world.
As of 2016, both marriage rates and the rate of separation in the US are decreasing.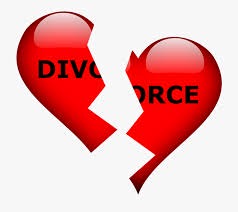 Recent studies have revealed that millenials are choosing to wait longer to get married and staying married longer and are the main driver in the decline of both the marriage and divorce rate especially in the US.
In Nigeria, the last report indicates that 0.2% of men and 0.3% of women have legally ended their union, according to the National Bureau of Statistics (NBS).
And almost 1% of couples admit to being separated. However, such report exclude the large majority of Nigerians, whose traditional marriage ceremonies are not administered by modern law."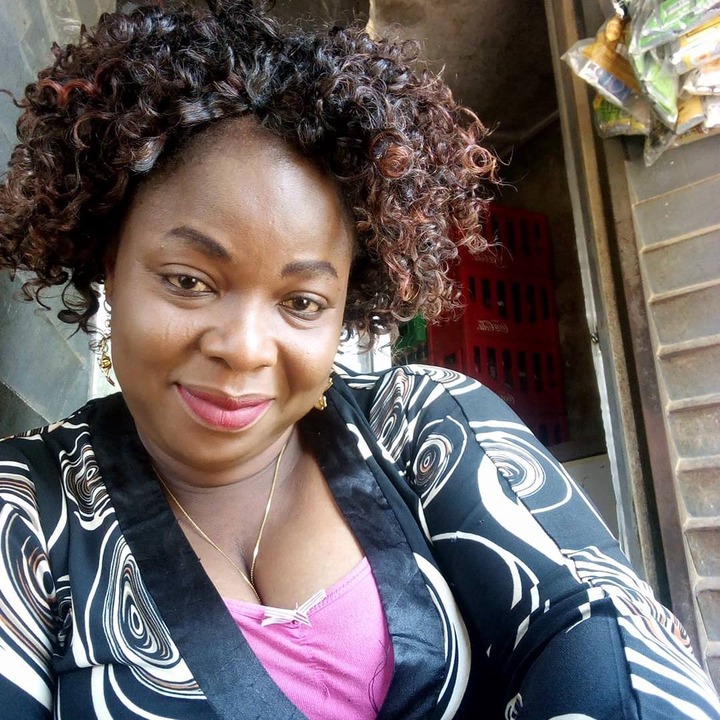 But a Nigeria woman on Facebook has left tongues wagging after her response to a post made by a Nigeria journalist, Clarkson Eberu.
Mr Eberu had asked, "If marriage certificate were to have an expiry date like driver's licence, would you renew yours?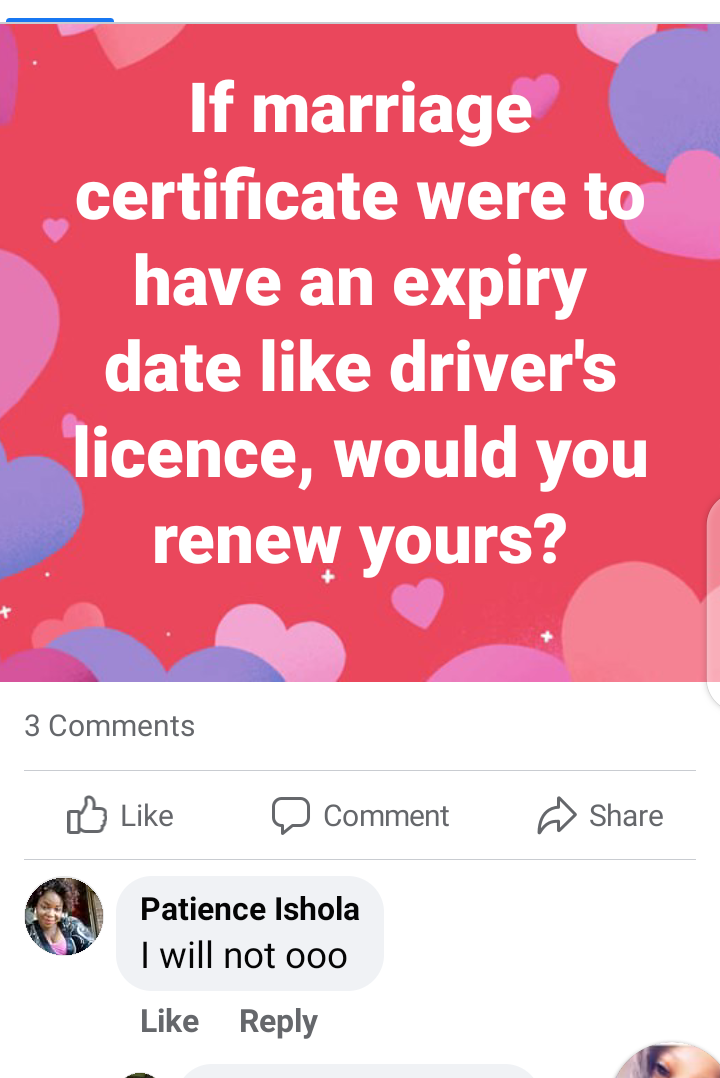 And in affirmative manner, the woman answered, "I will not ooo
Content created and supplied by: opulentpost (via Opera News )