The post by the Facebook user Adaobi Okoeri brought about many reactions even though the identity of the person was unrevealed as a requested to be placed Anonymous.
The post about seeking a wife reads down some features in which the man requested for
He said he needed a light-skinned-looking woman who is aged around 24 to 25 years of age, she will be tall, beautiful, light-skinned. She must have a university degree of minimum second class lower. She should be self-motivated and self-driven etc. See the full list below as people react.
Man is straightforward with their needs and shouldn't be judged based on that.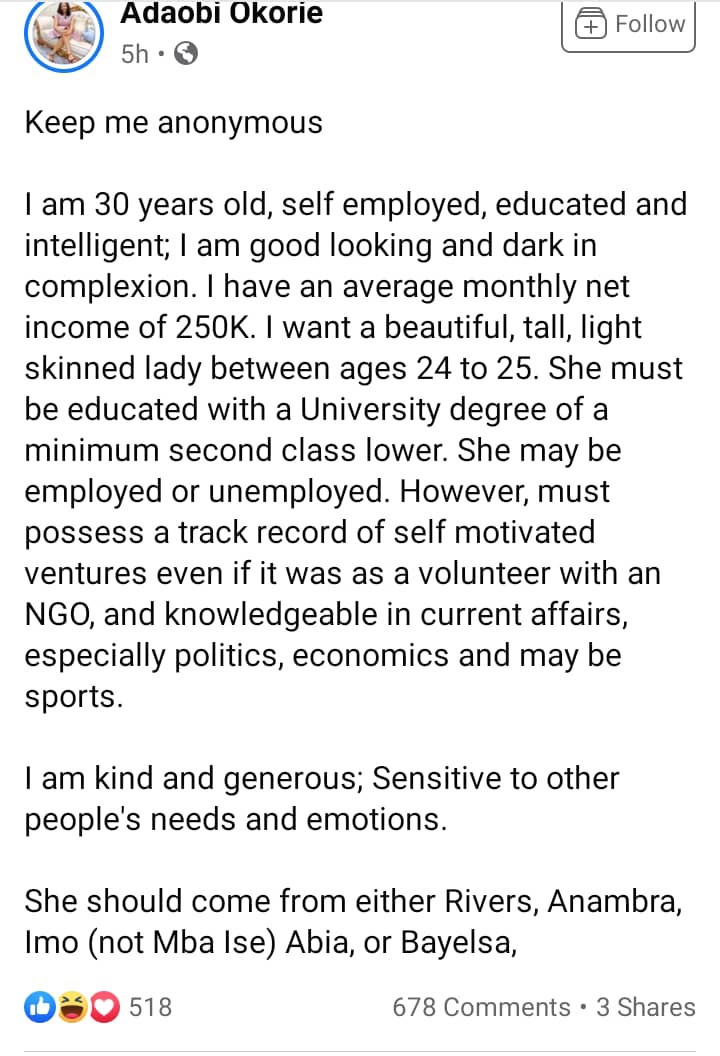 Below are reactions from different parties.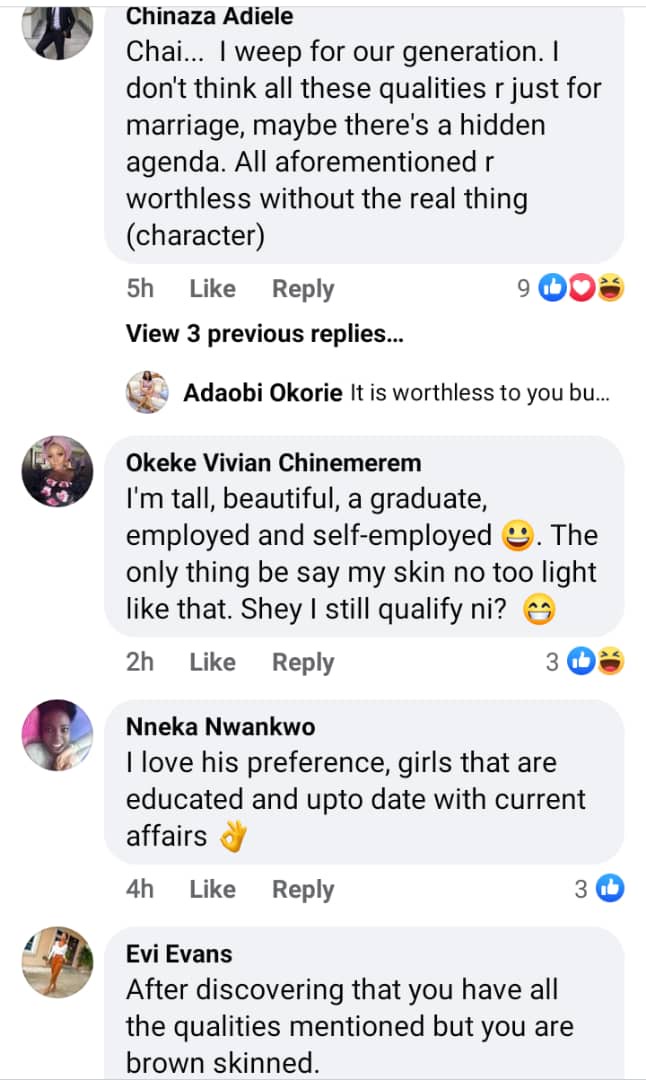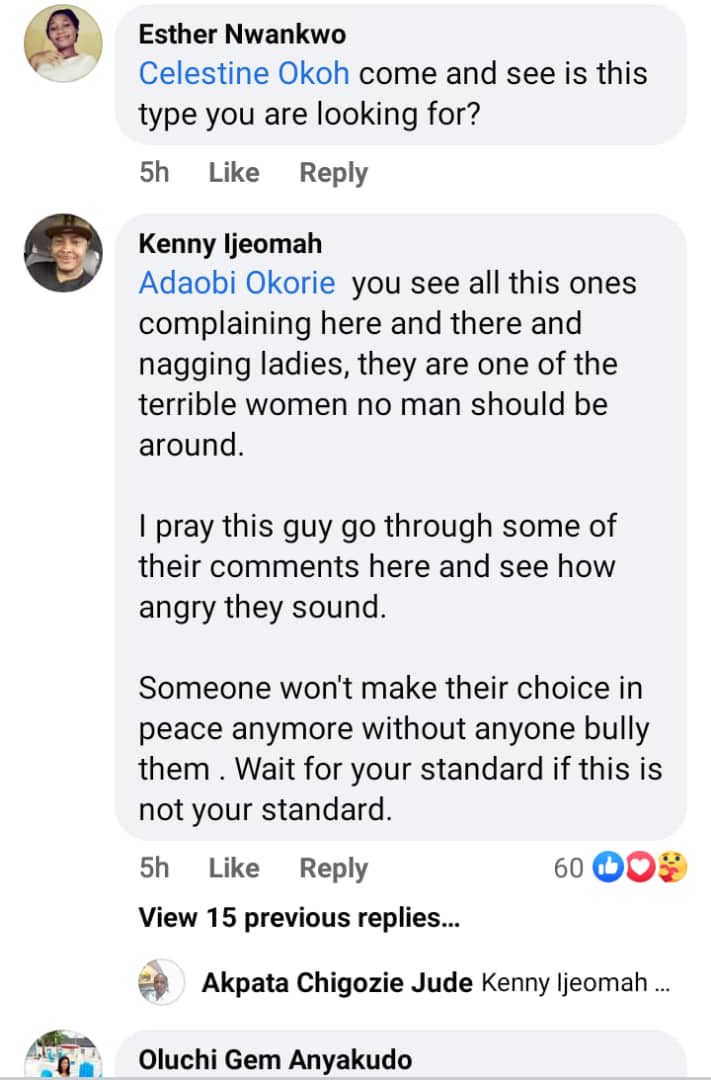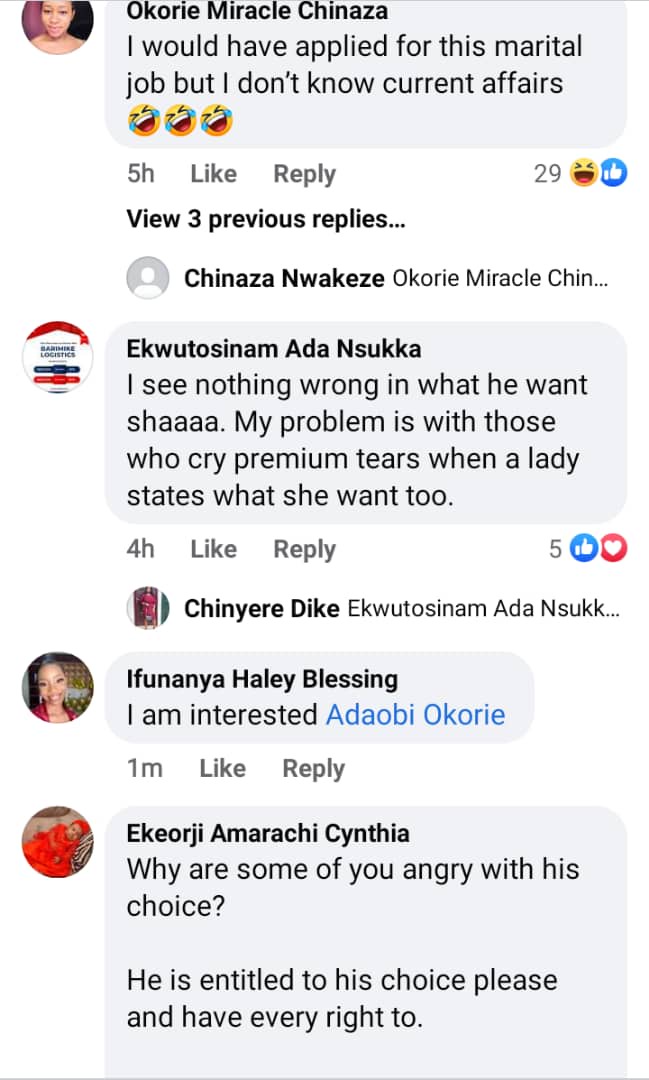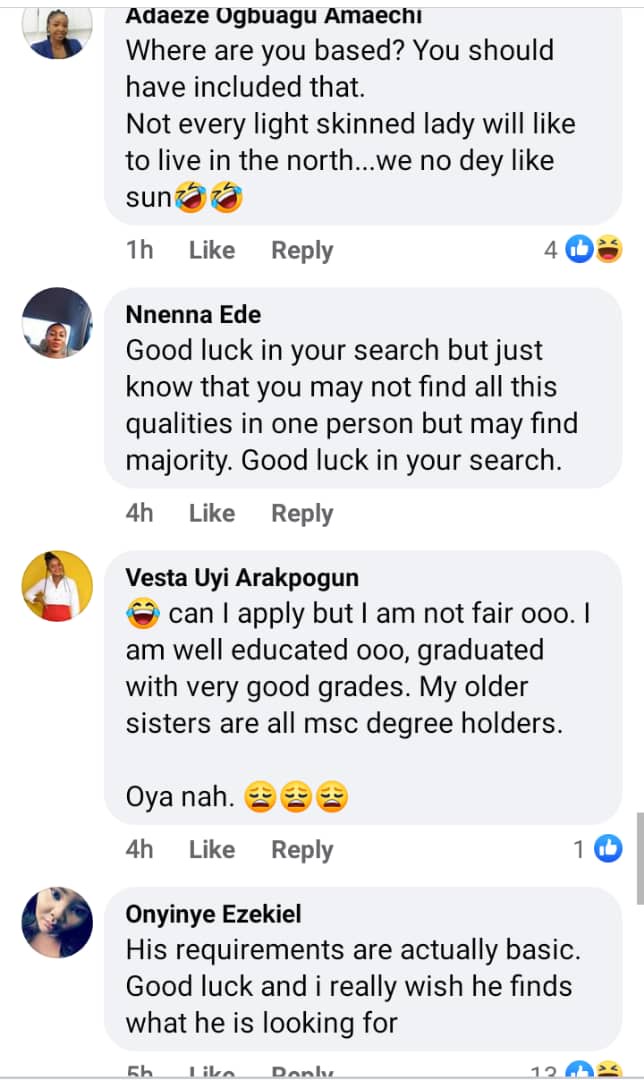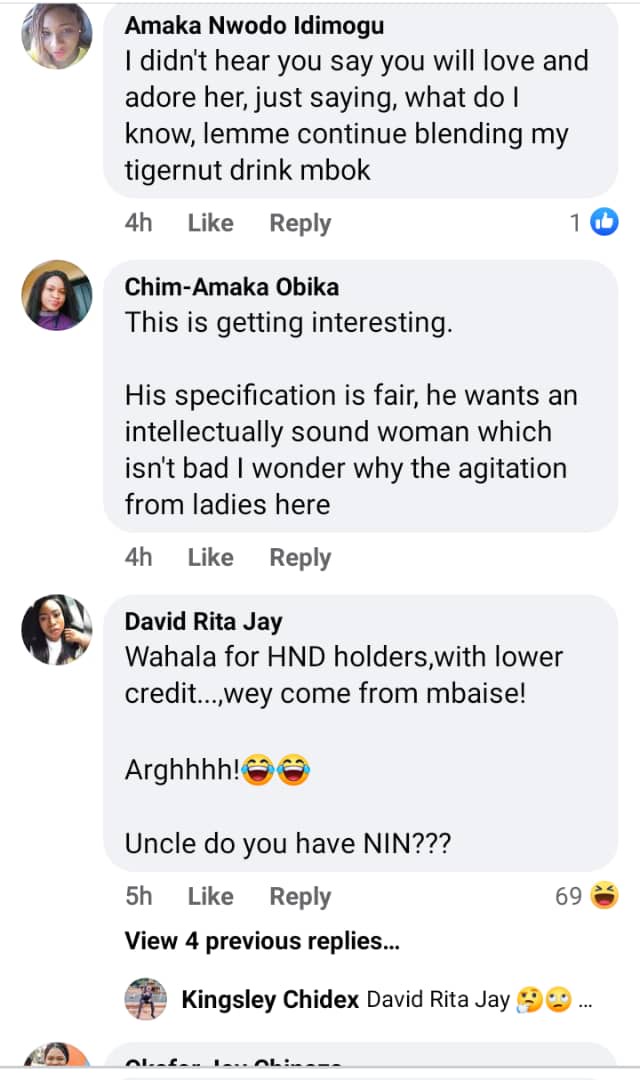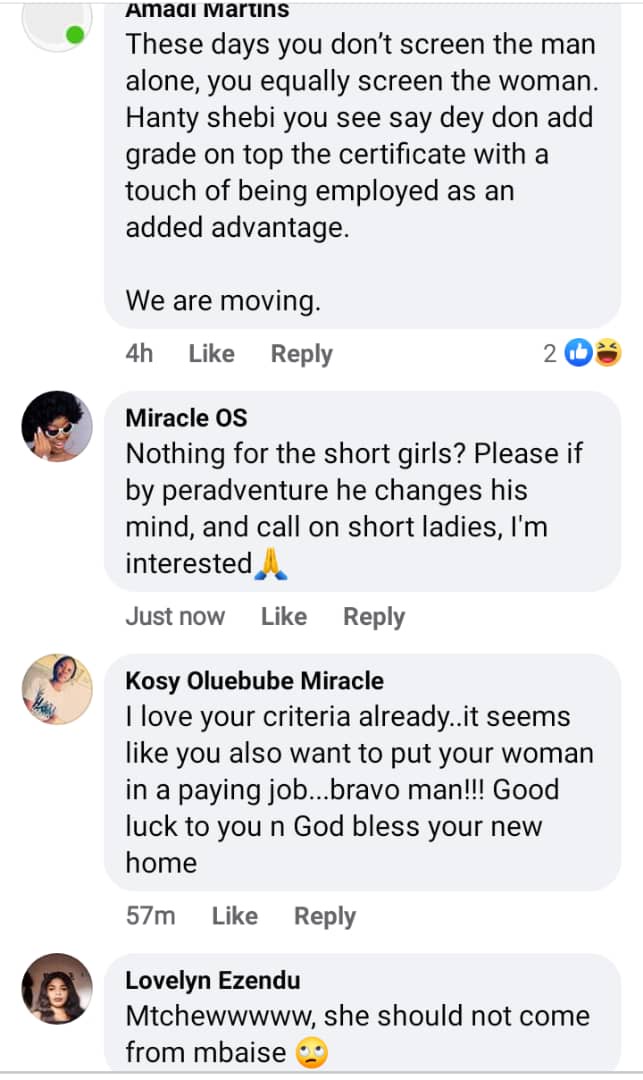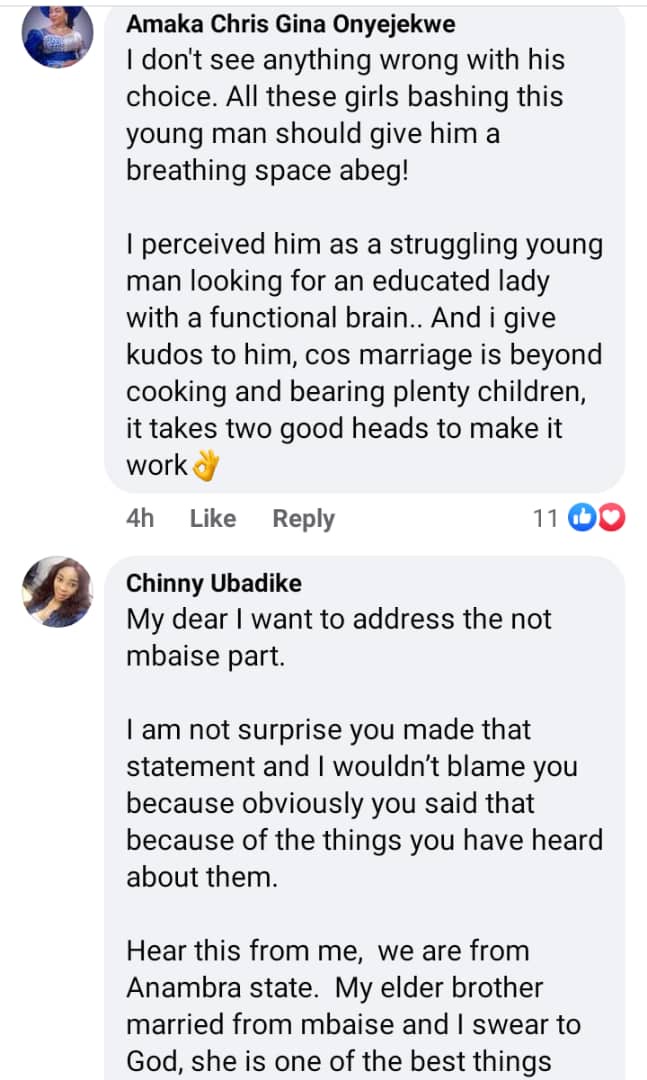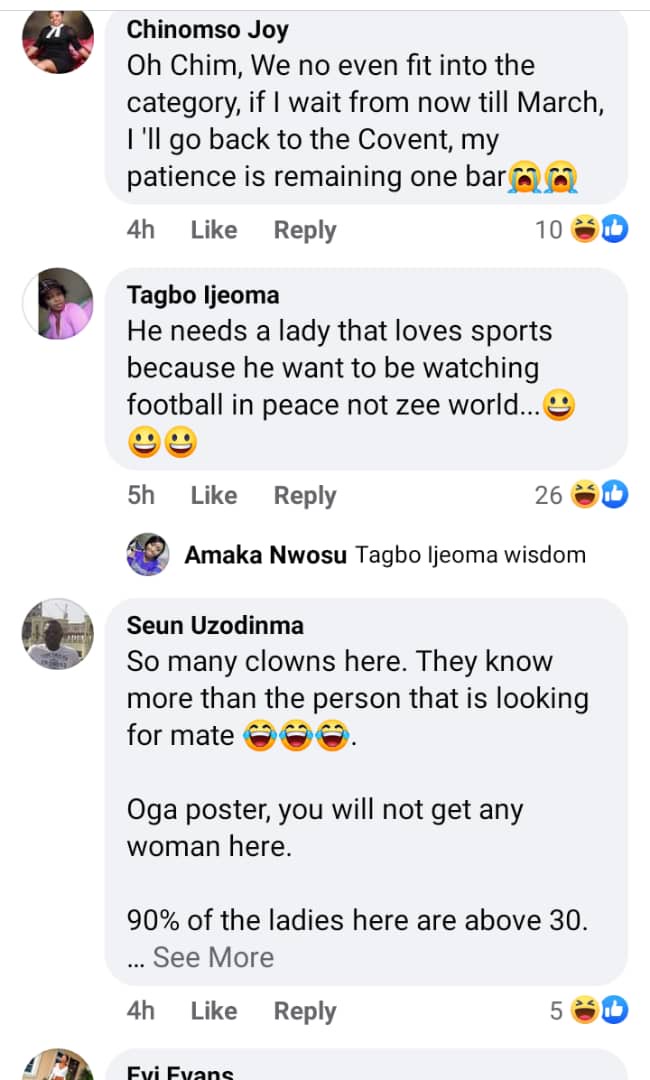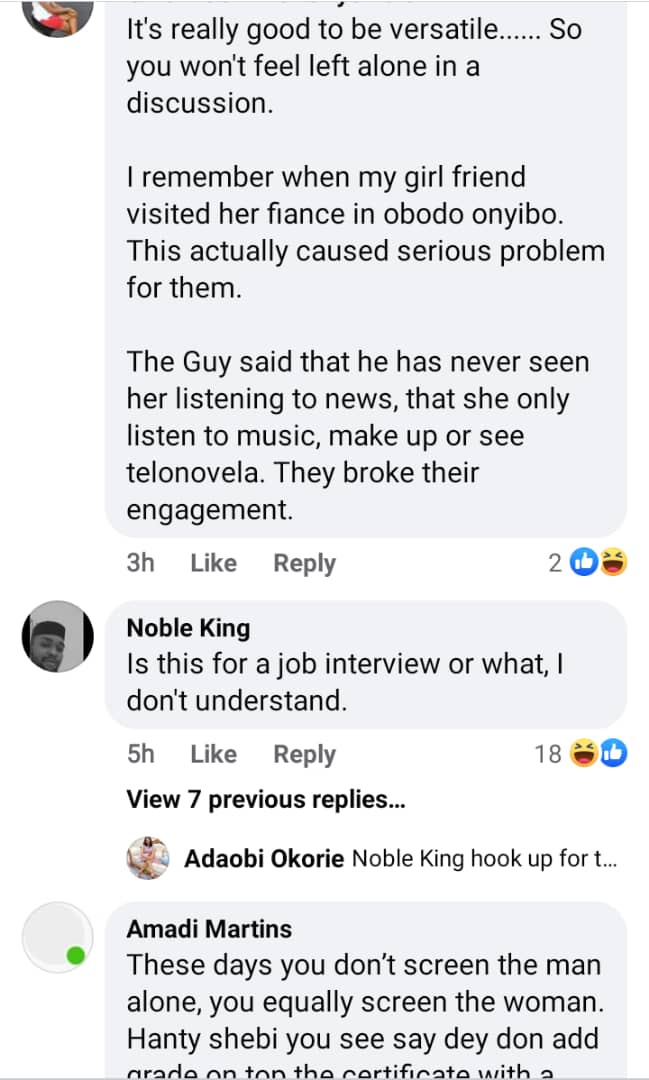 These are the reactions below, what do you think about it, what are the right things the ma did, and what do you believe are the wrong things he said in the post above.
It is only a few men that have the courage e say what they want and go for it because we can't get all that we want, that's why the word improvise exists. When it doesn't go as planned you improvise.
Content created and supplied by: Kombolo (via Opera News )