This is just an educative question to exercise our brain, and also to share thoughts from most married women so that single ladies can learn if such happens.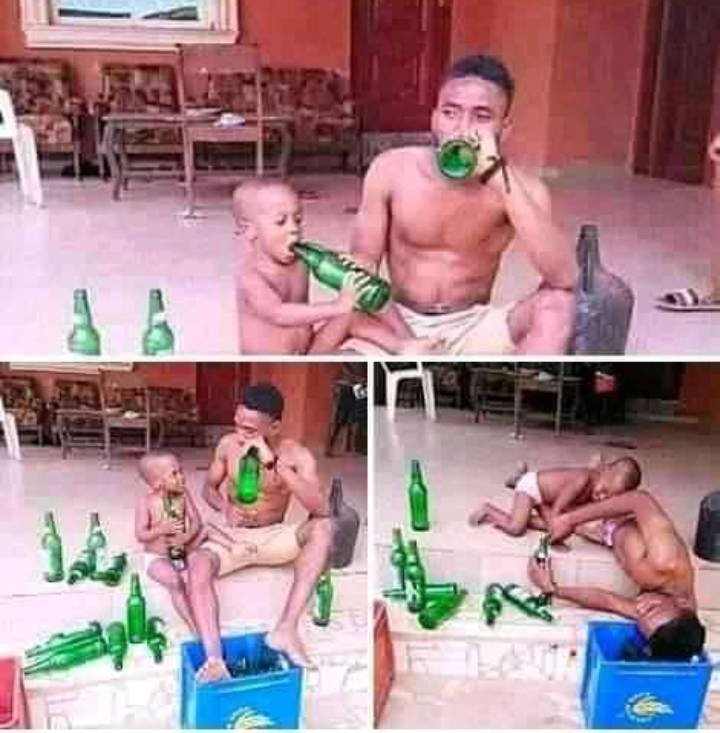 I came across this post on social media and many people reacted in different manners, some said positive things while some said negative things about this situation but whatever it is there must be a perfect solution to handle this kind of thing.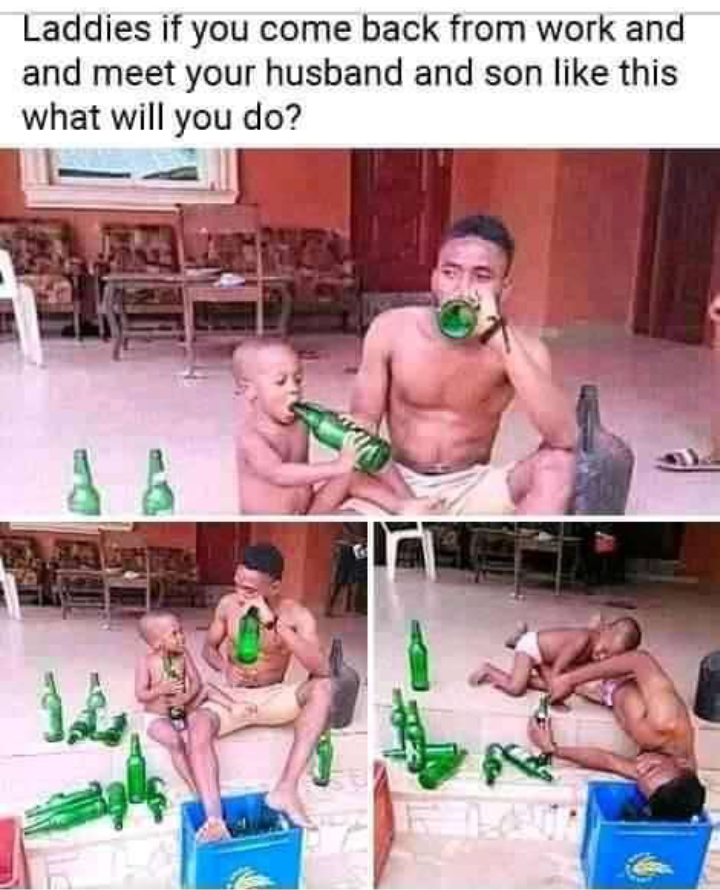 Now in my own opinion, if you meet your husband and son in this condition, you don't have to start blaming anyone because that is not the right time to blame somebody.
You should first look for a solution for them to get back to their feet before concluding on any other thing.
First of all the child should be the first person to take care of by rushing him to the hospital. Because the volume of alcohol the man can consume is not what the child can consume and stand strong so the first step is to rush the child to a hospital.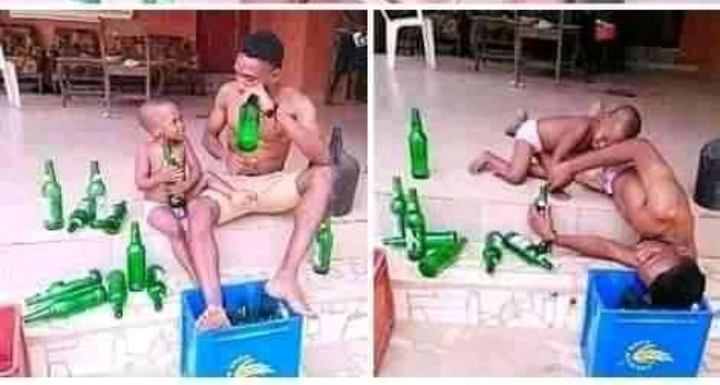 So that the doctor will look for a way to flush out the alcohol in his system or give him medicine that will subsidize the alcohol. The man can survive without taking him to the hospital all you have to do is to look for a way for him to vomit all the alcohol in his system.
But the child should be the one to mostly concentrate on because his system is not strong enough to hold such a volume of alcohol.
So I will like your opinion on this so that everyone can learn from it so don't hesitate to drop your opinion below.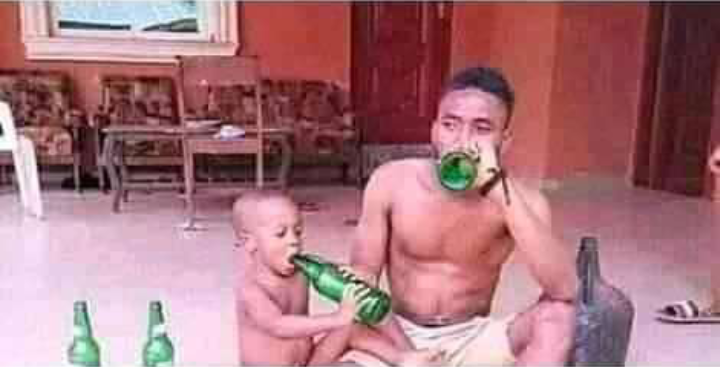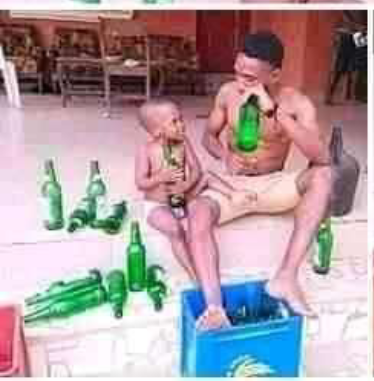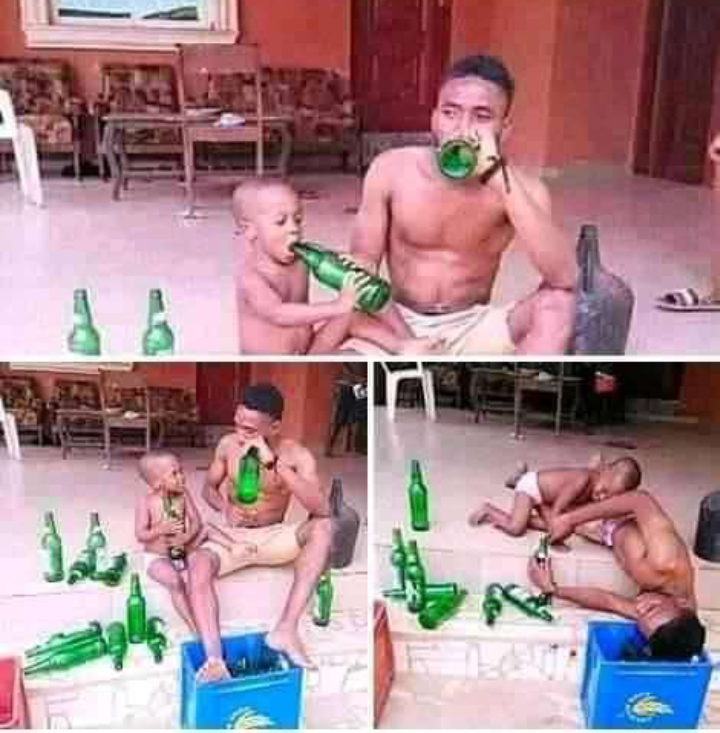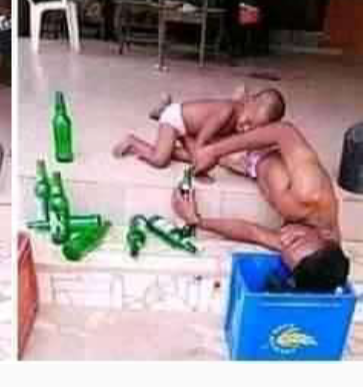 Content created and supplied by: Temple3 (via Opera News )