"See Reactions As Lady Breaks Up With Her Boyfriend In A Leaked Chat" (See Screenshots Below)
Earlier today, screenshots of some leaked whatsapp chats between a couple was shared on social media and it has prompted a lot of mixed reactions from many people.
See Screenshots Of The Leaked Chat Below ;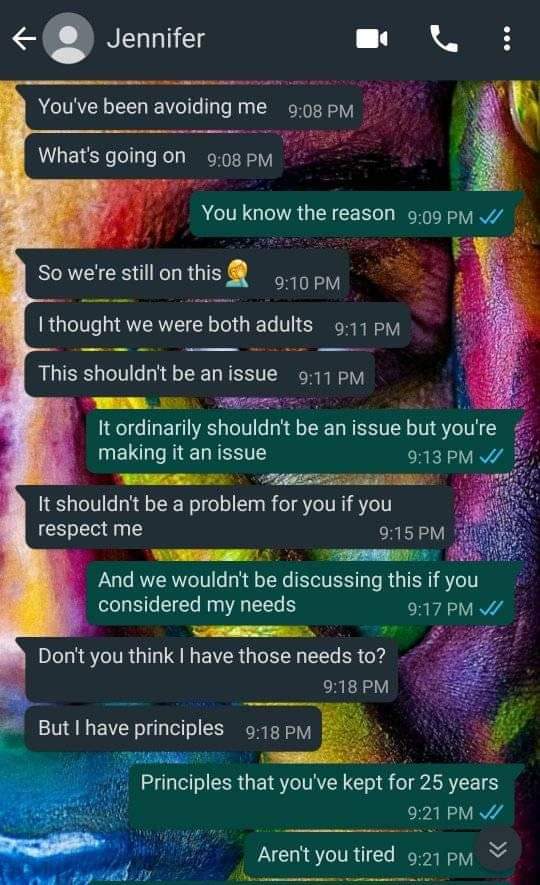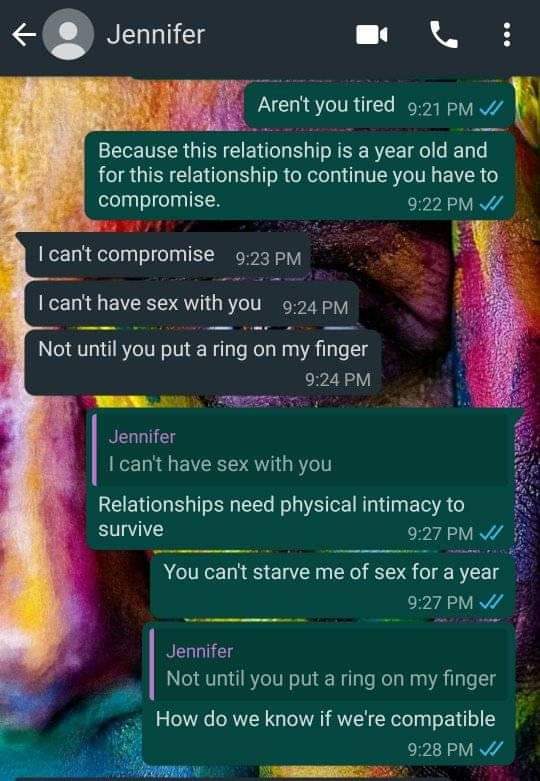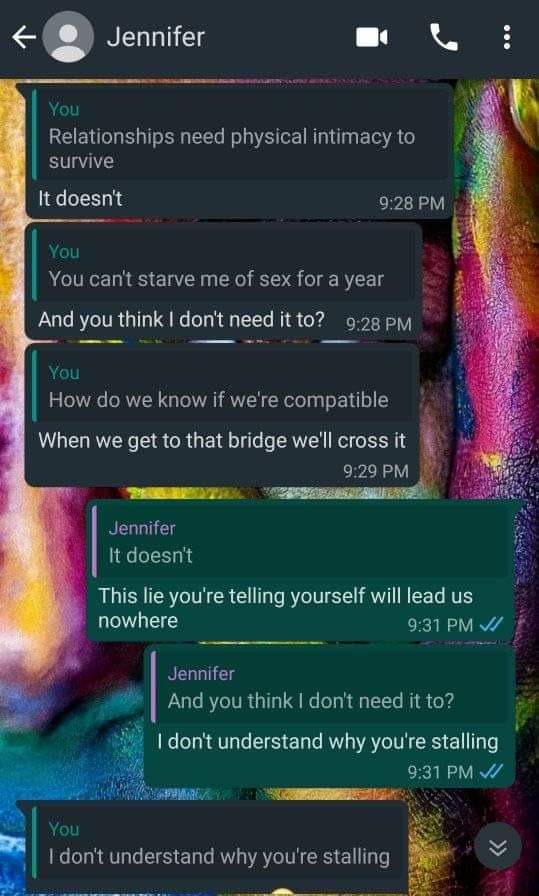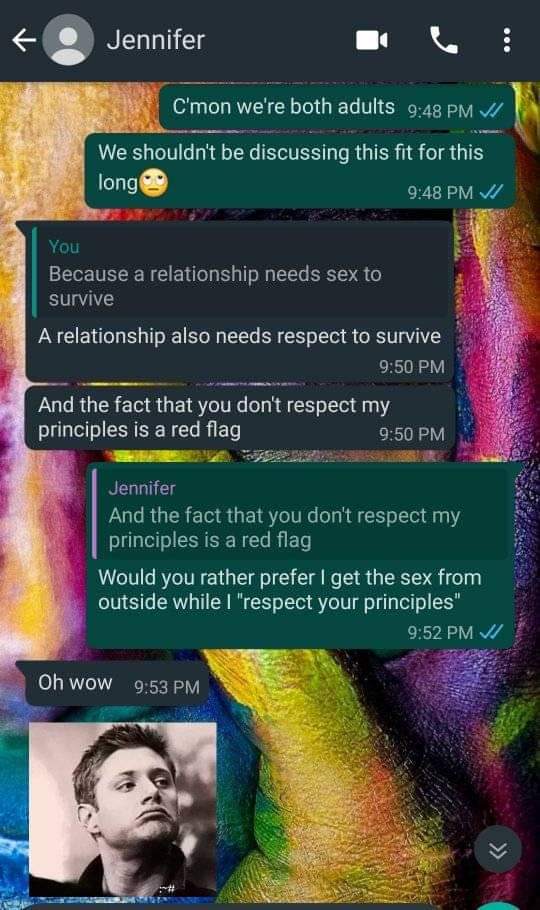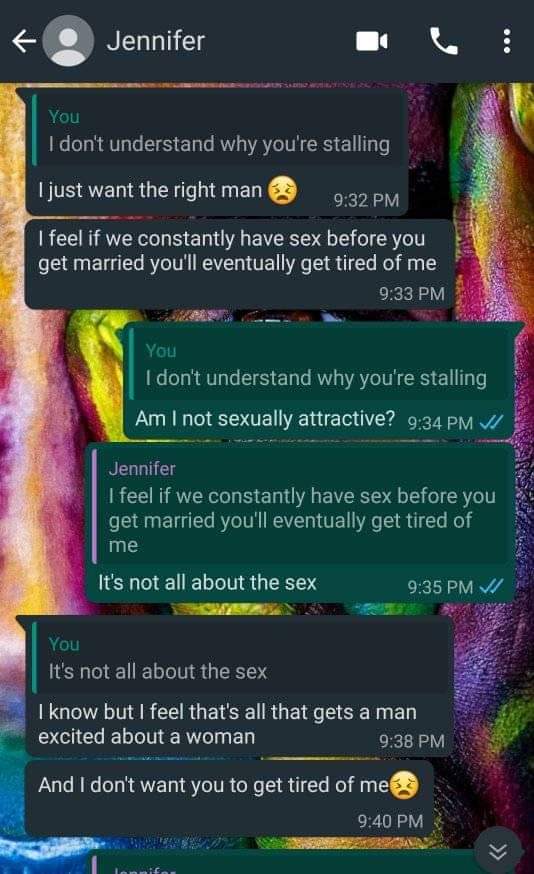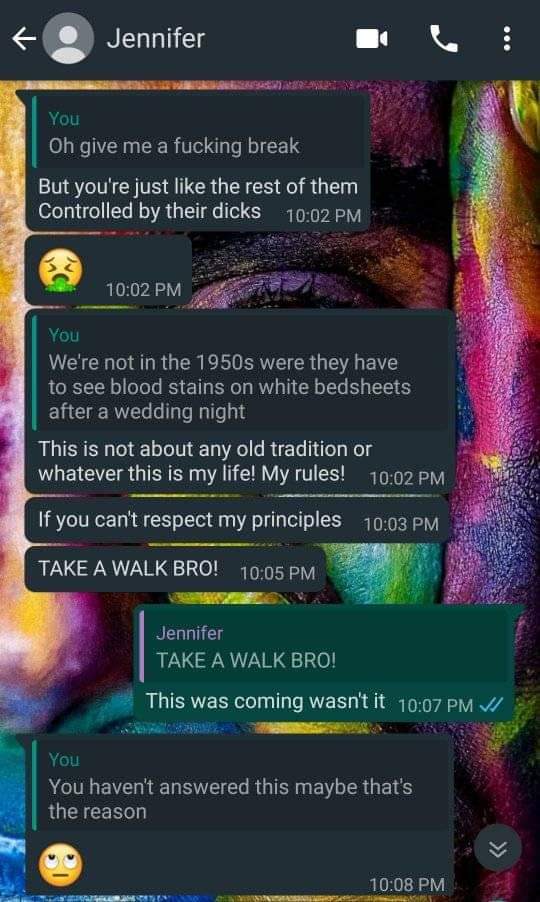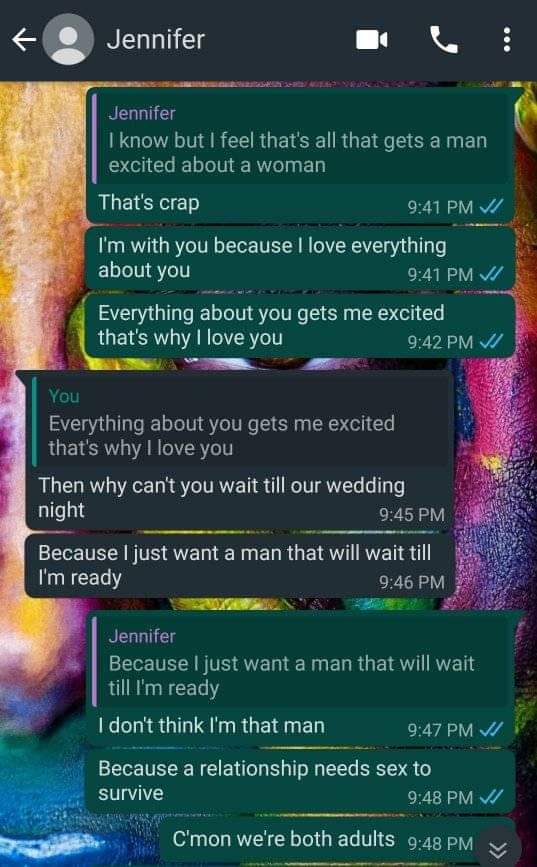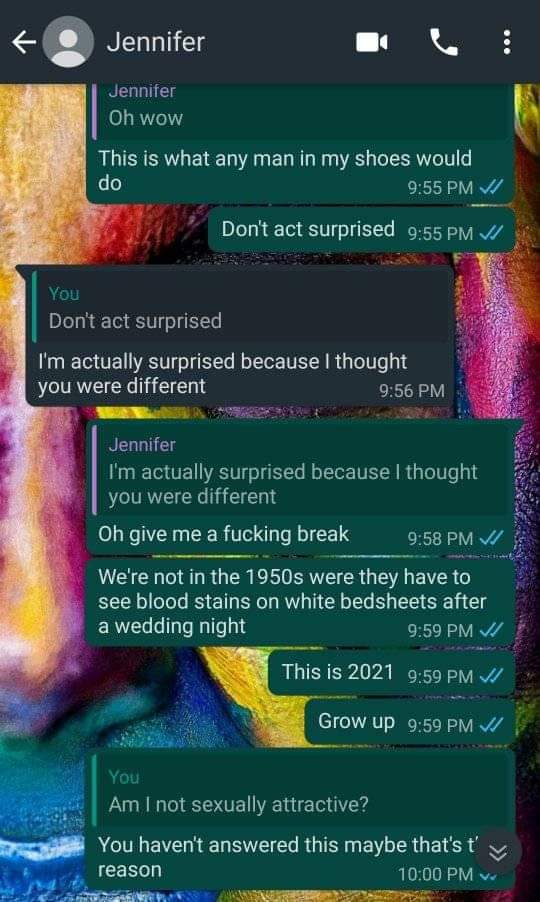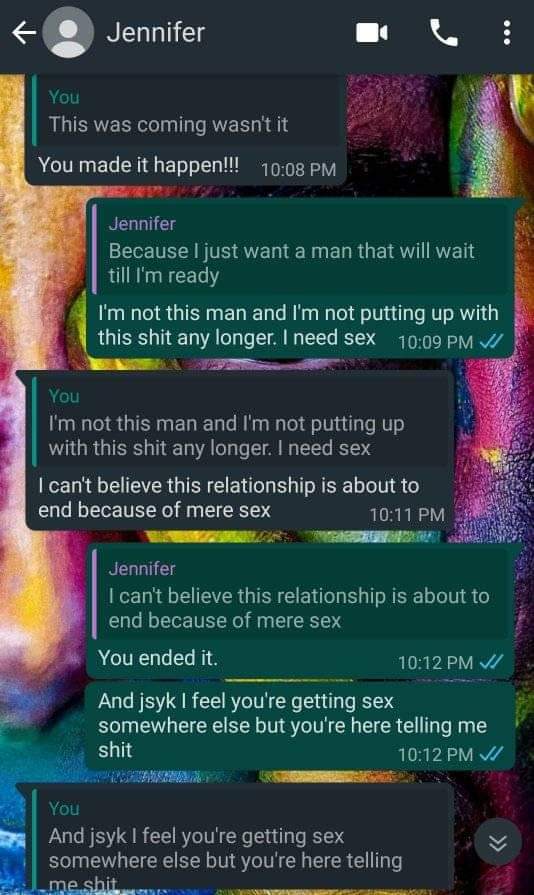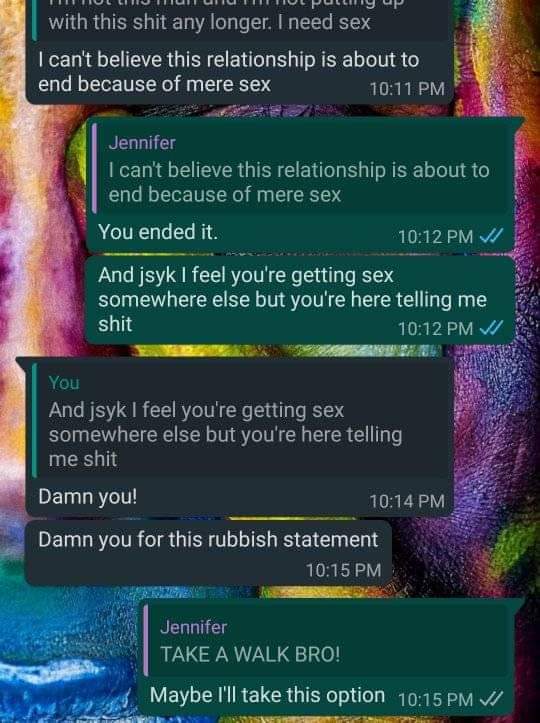 According to the leaked chats, the pair have been in a relationship for over a year without having getting intimate with each other.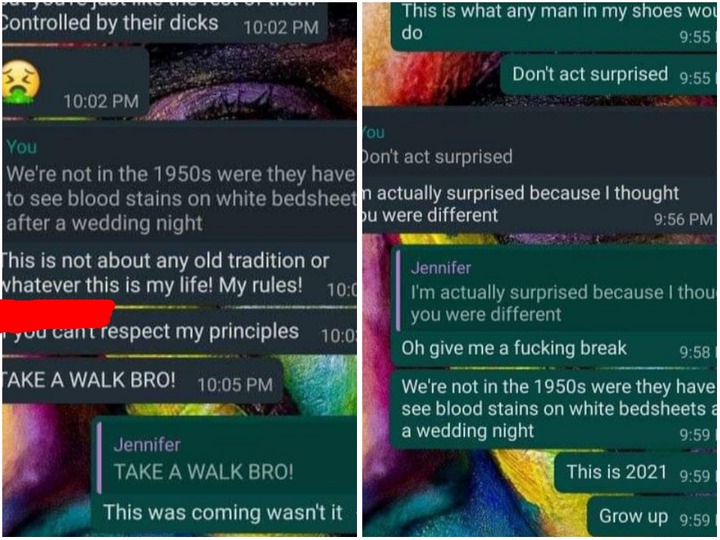 In the lady's defense, she believes that they can both be in a relationship without getting intimate with one another. She believes that trust and principles are the key factors in a strong relationship.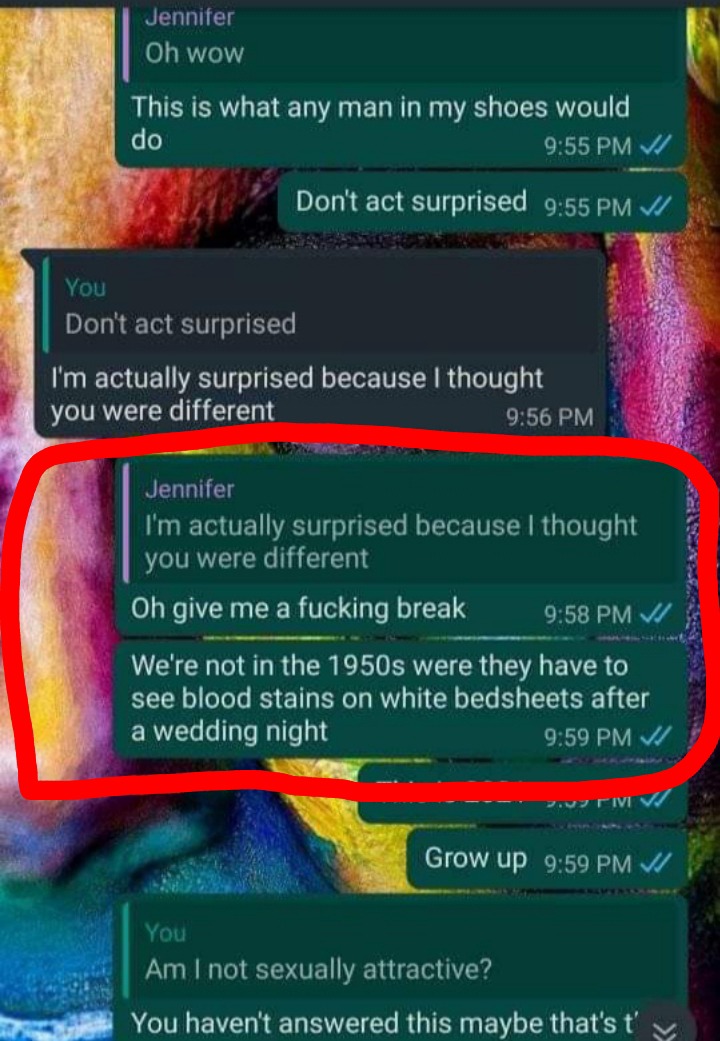 But the boyfriend believes that principles and standards are overrated in this modern era.
He wrote, "We aren't in the 1950's were they need to see blood stains on a white bedsheet after a wedding night. This is 2021."
Anyways, long story short, the lady suggested that if he can't put up with her principles and standards, he can walk away if he wants to.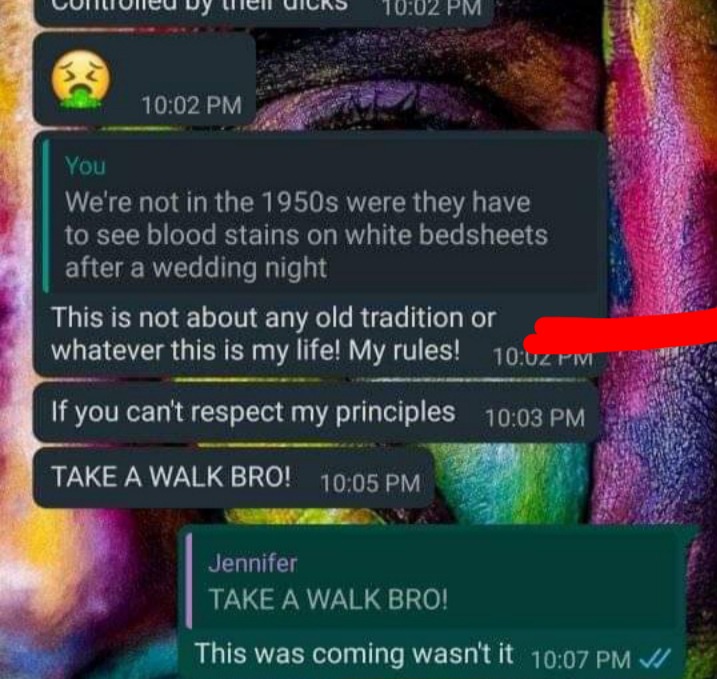 She said, "This is not about any old tradition or believes. This is my life! If you can't respect my principles and standards. Take a walk."
After much debating, the lady decided to end the relationship, stating that she can't date a guy who can't wait till her wedding night.
Some Nigerians have taken to their various social media handles to react to the leaked whatsapp chats.

@Ayiril Lawal wrote, "Take a walk bro. I rather be alone than be in a relationship where I have to compromise my values to please a man."
See Reactions Below.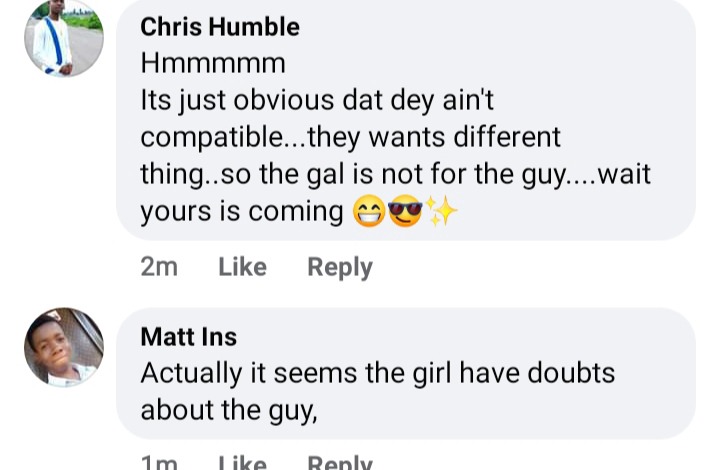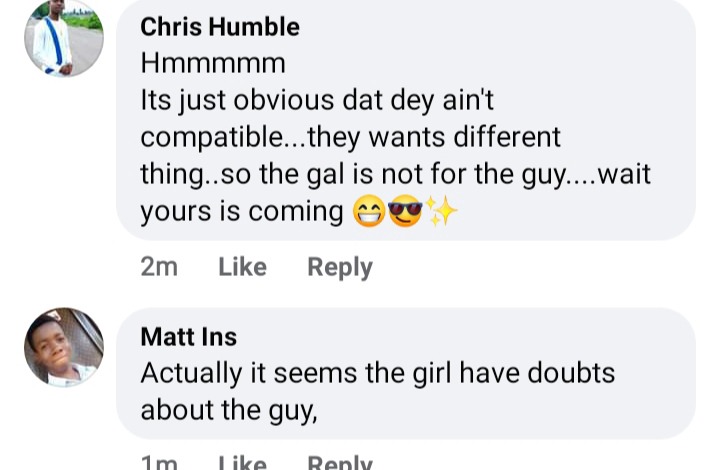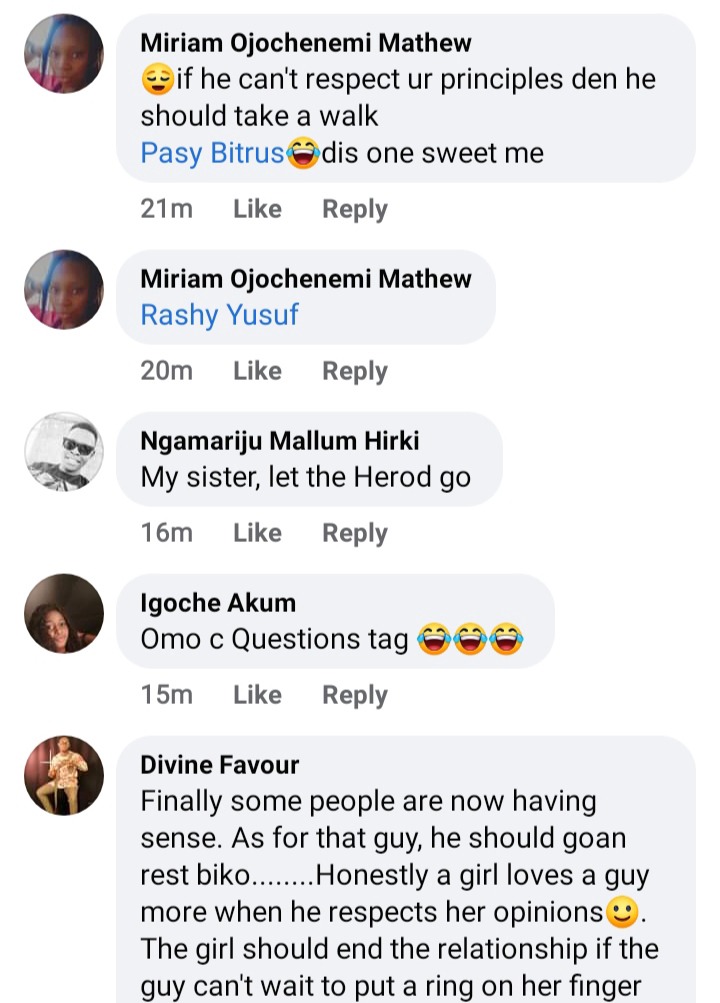 What do you guys think about this? Was the lady right to break up with her boyfriend?
Kindly drop your opinions under the comment box below.
Please do not forget to like, comment and share. Thanks
Content created and supplied by: EntertainmentFreak (via Opera News )