"She need deliverance" See what this young girl said to her mother because of little advice  
Greetings to you great people of our nation Nigeria. One's again, I am here to bring to your door step the happenings of the end SARS protest in Nigeria but this time, I will talk more about what a girl said to her mother after she was adviced not to follow her boyfriend.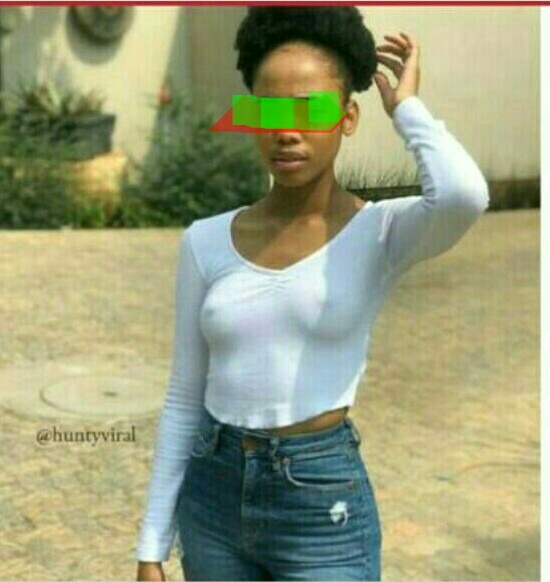 Some youths this days are doing things without them minding the consequences ahead of them. Some of them are now disrespecting their own parents who gave birth to them. Some parents some how are contributing to the waywardness of their children. 
A Facebook user who goes by the name Adams James shared a post in his Facebook account page about a young girl who goes by the name Jennifer Love who said that her mother is a bitch. 
According to the summary of the post, the girl wanted to quit school and follow her boyfriend to live with him because his boyfriend has money but the mother adviced her to not do such that she will regret it at the end. The young girl called her mother a bitch because of her advice from her mother. 
See screenshot evidence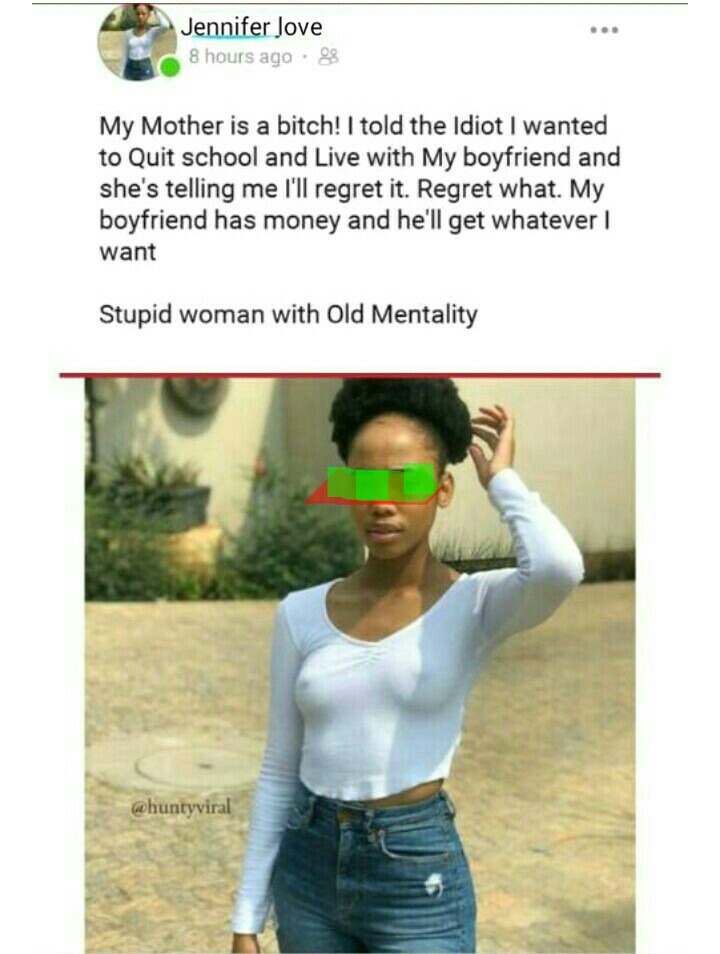 Guys, what is your say about this manner displayed by her? 
Comment below and share 
Thanks for reading 
Content created and supplied by: Roseonblack (via Opera News )