Many people especially ladies, love men more because they do or don't do certain things. A Nigerian lady has blurted out her mind on her social media page when she revealed what she won't take from a man.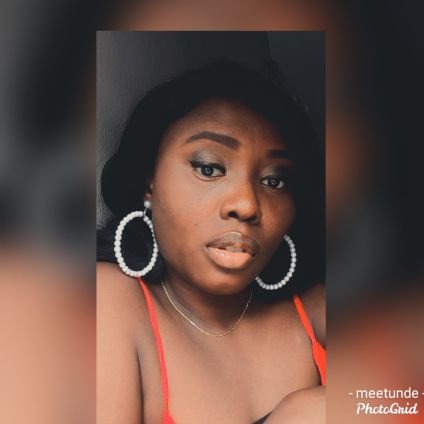 The lady whose Twitter username identified as Ayotunde, made this revelation today. According to her, she won't take any man serious, if the man cares more about football than he cares about her.
It is no doubt that when it comes to watching football, almost every man falls deeply in love with it. As a matter of fact, most men become obsessed with some players to the extent that they can't avoid missing a match that has such player.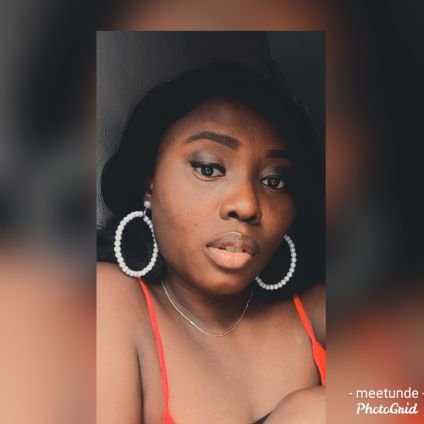 However, this habit that is almost incurable in men, is quite detrimental to a relationship. This happens when the man becomes so attached to football at the expense of his spouse's time. As you already know, a woman loves to be considered over and above every other thing and person in the world. Which is why Ayotunde said any man who gives her time to football, won't be taken seriously. See post below: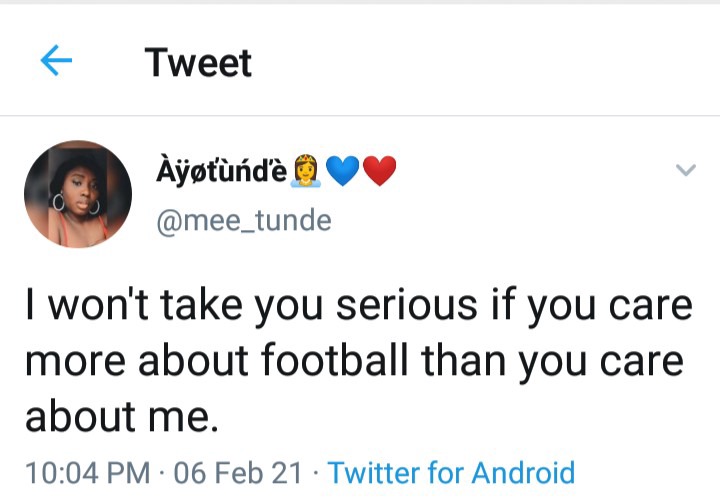 Some people have reacted to the above post on Twitter. One of them told Ayotunde that a woman may one day decide to leave the man but football won't. According to him, this the reason why a man's attention show always be on football. See screenshot of some comments below: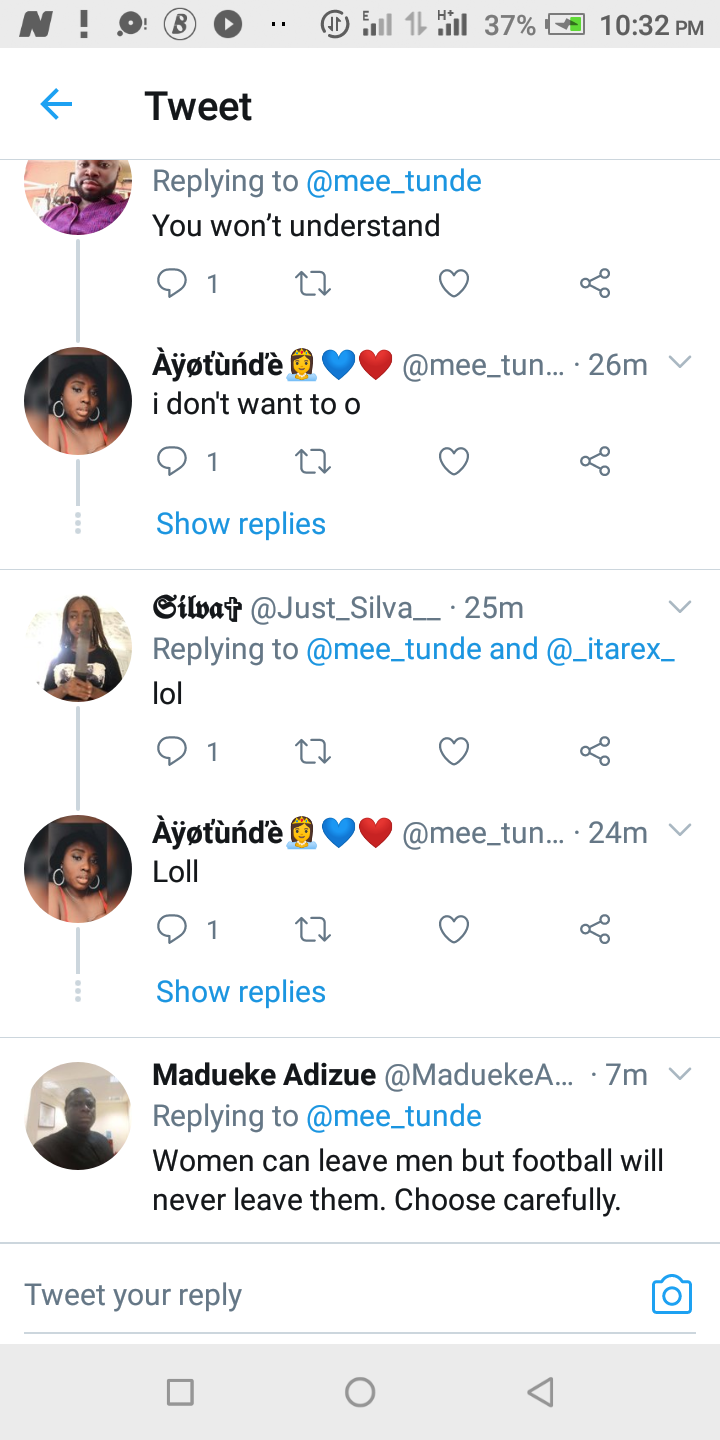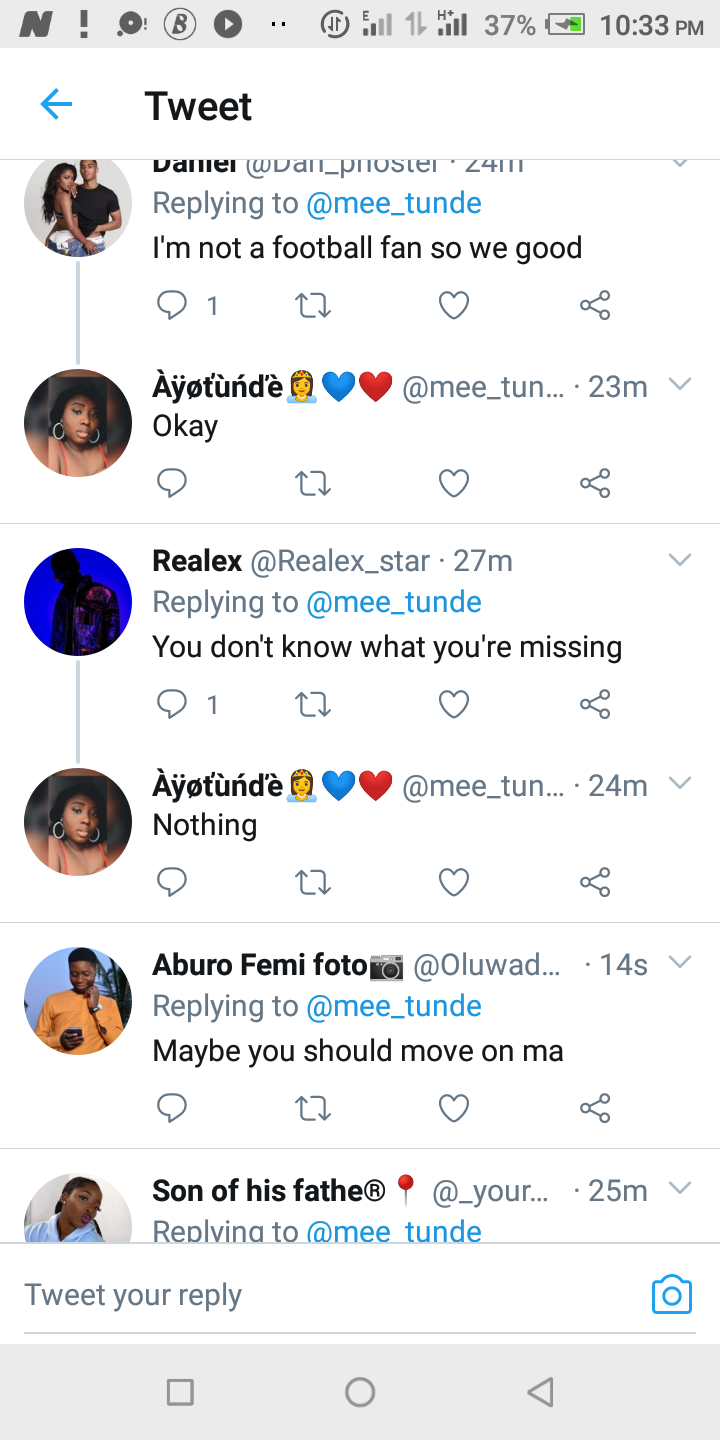 Content created and supplied by: Iwungha (via Opera News )