Marriage problems just don't occur over night. It happens slowly and gradually. And before you realize, it might be too late to even do something about it. They say marriages are made in heaven- maybe yes! However, it does not always feel heavenly. There are phases in every marriage where you just want to kill each other. It requires a lot of effort to get over the bad phase. Some succeed while some fail. Are you in doubts about your marriage? Do you too feel that your marriage is on the rocks? We are here to help you clear all your doubts. These are the 10 signs that tell if your marriage is in trouble.
1. Thinking of cheating
If you have been tempted more than often to cheat on your partner, consider this as a red flag. Your marriage is certainly in trouble, because no happy married person even thinks of having an affair outside. The reason why you are tempted is also because you crave for attention, affection, love and concern. 
2. Your fights are always about the same thing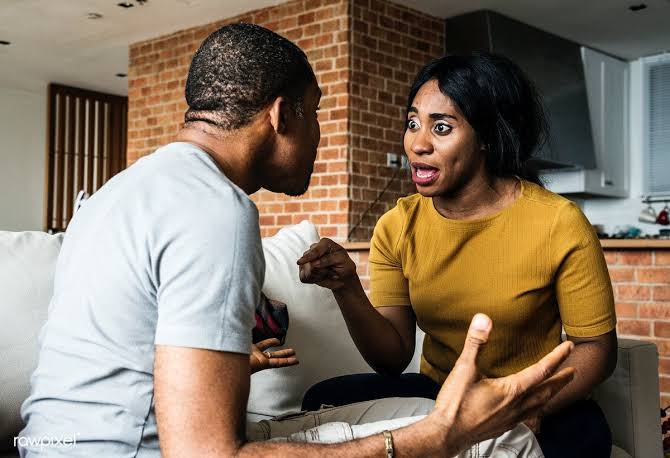 Marriages have fights and quarrels and it is also very normal. But fighting about the same thing over and over again is not normal. Also if there is no making up and at the end of every fight you see yourself in anger and contempt, then your marriage is heading for trouble.
3. You guys hardly spend time together
This is another sign of a troubled marriage. In comparison to the initial days, if you find yourself spending less time, then it is a clear fact that maybe you now no longer lover your partner's company.
4. You're Always Criticizing Each Other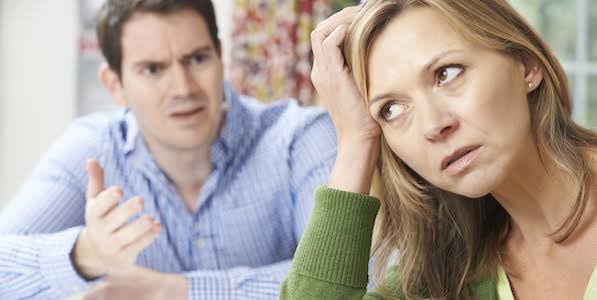 Sure, a little constructive criticism can be a good thing. But if you're dishing out more criticisms than compliments, you're headed for trouble. you need five or more positive interactions to counteract every negative one in order to keep a relationship on good terms.
5. You Start Keeping Secrets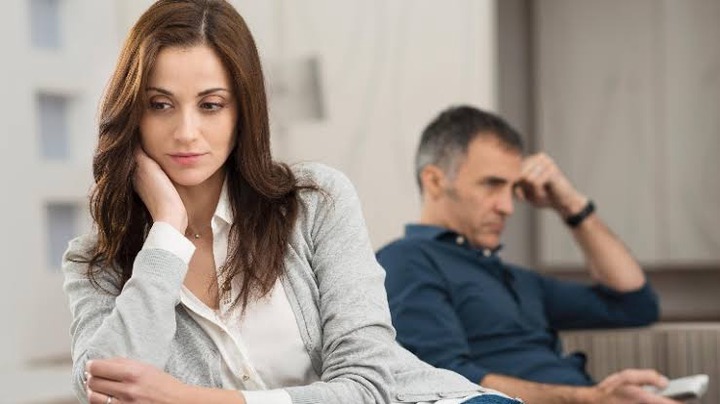 It's completely normal to want to keep some things to yourself. However, deliberately keeping secrets say, you had dinner alone with a co-worker who finds you attractive, casually hung out with an ex, or bought the expensive shoes you said you wouldn't is a clear warning sign that your relationship may be in trouble. 
6. A third party takes precedence over your partner 
When you seek the help from a family member i. e- your mother or a friend consistently there is a loyalty breach and an unresolved problem. This is often a deal breaker.
7. You isolate yourselves and keep your troubles a secret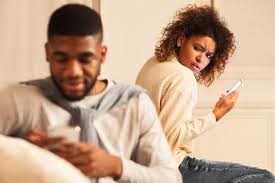 This is denial. Avoiding social gatherings and showing anything but a lack of pride in your partner is indicative of an unhappy marriage.
8.The distance between you and your partner
The distance between you and your partner is as great as it can be given the geographical boundaries of the bed or the house connection is built largely on energy and if there is no energy during the sleeping hours, there starts the disconnection. When we sleep our soul connects.
9. You pull away from your partner.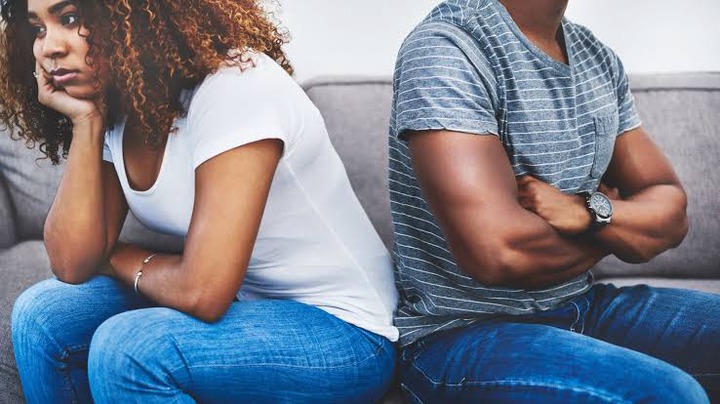 Some say that distance makes the heart grow fonder. Others argue that it's exactly what tears relationships apart. The ideal intimate zone is somewhere between zero and 18 inches. When one partner holds back from intimacy or turns it down, there may be some greater issues at hand.
10. You interrupt one another.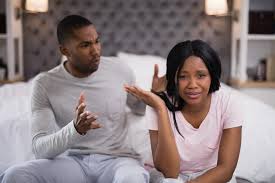 In a relationship, you want your voice to be heard and not sidelined by your partner. If your partner cuts you off when you're speaking, it means that they're thinking of any answer rather than listening to you. In other words, they're focusing on me,me,me instead of connecting with you, you, you.
Content created and supplied by: RelationshipTalks05 (via Opera News )