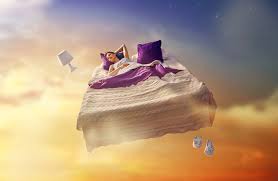 A dream is an important thing in the life of a human being, it's one of how God communicates with man, dreams or occur during sleep and everyone should be able to dream either frequently or occasionally.
The dream is spiritual and only the spiritual people can understand it, this is because usually, it doesn't have a straight or direct interpretation, some dreams may be very difficult to interpret while some may give a direct and simple interpretation.
What a dream does is send signals to the dreamer about either impending dangers, success, or problems. A dream may relate to present situation, past or future occurrence which the dreamer must take note of. Unfortunately, many people do not take their dreams seriously, the majority of what happened in real life has already happened in the spiritual realms, hence your dream must be taken seriously for you to have a breakthrough in life.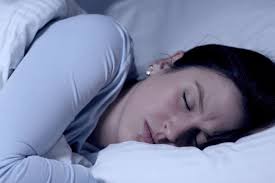 As good as a dream is, some people don't dream at all, if you fall under this category, then you're under spiritual attack and you need deliverance, a person that does not dream dreams would be prone to dangers unaware. God does reveal many things through dreams, and prayers about such things will give such a person the deserved victory.
The dream is in 3 categories, i.e dream about your thought or imagination: these kind of dreams are mere imagination which came because of what you're thinking of or admiring, ordinarily, you don't need to take such dreams seriously, for instance, as a student who is preparing for an examination and you find yourself writing the examination in your dream, such dream is not to be taken seriously, however, if you find yourself struggling to write the exam or couldn't finish the exam or sent out of the exam, then you must take such dream seriously so that you won't fail that exam.
The second category of a dream is a stressed motivated dream: This is a dream that happens as a result of stress you have undergone, maybe in your place of work or as a result of sickness which may lead to unnecessary dreams. Such dreams are not to be taken seriously as well.
The third category is the real dream that occurs in your sleep with deeper meanings, this kind of dream is usually attached to symbols, it is these symbols that will determine the interpretation of such dream whether it's a good or bad dream. If you dreamed about any of the following symbols, see their interpretation below:
1. Fish
Fish is aquatic animal, a dream about fish may vary depending on the type you dreamed about, if you dreamed that you caught plenty of fish in your dream, it's a good one and you're likely to be favoured or blessed very soon, just be prayerful. If you see fish in dirty water in your dream is a bad signal, pray that you won't lose something important to you. If you see yourself harvesting fish from a fish pond without having one, pray that God will hasten your blessing time.
If you see a dead fish in your dream, it's a bad signal, pray against loss in your business and carrier.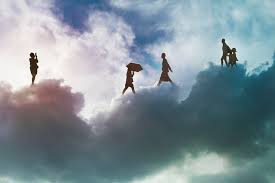 2. Rivers/Sea if you find yourself inside a big river struggling to swim out, you're in a difficult time or the difficulties are approaching, pray that God will rescue you from the trouble. If you see yourself swimming with some women in the river, you're likely to be possessed with marine spirit, you need deliverance. If you are swimming to the coast of a river and the coast is getting farther, then you're under attack, pray that God will rescue you. If you're going and suddenly you see a river blocking your passage, you need prayer for a breakthrough.
3. Pepper if you find yourself harvesting pepper on the farm, you're under affliction, you need God to deliver you quickly.
4. Hair Cut if you dream that someone cut your hair in the dream, it's a bad signal, they have taken your glory or destiny, you need serious prayer for a breakthrough.
6. Sex if you usually have sex in your dream, it is a sign that you have a spiritual partner, such a partner will continue to frustrate your destiny, pray for God's deliverance.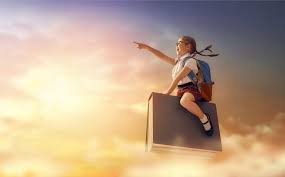 7. Eating if you always find yourself eating in your dream, it's a sign that you're being monitored by some Demonic spirits, such food can impose sickness, failure, barrenness, and other misfortunes in your life, pray that such people that do offer you food in your dream be destroyed.
8. Death if you find yourself dead in the dream, it's a terrible one, it may mean two things: Firstly, it may mean a physical death of yourself, your wife, husband, children, or loved ones, in another way it may be spiritual death of your substance such as job, academic, business or animals if you have any. Pray against the spirit of death in your house.
I hope you have learned a lot from this article, don't forget to like, share and follow me as I will soon bring you more interpretations of dreams, don't hesitate to ask me any questions in the comment box, I will be glad to answer them.
Content created and supplied by: Truemedianews (via Opera News )