The Young Lady Who Was Beaten By The Police, Has Been Given Huge Amount Of Money For Compensation
During 2020 covid-19 lock down, a young lady's video went viral on the internet after she was spotted being flogged and beaten by the Nigerian police officers.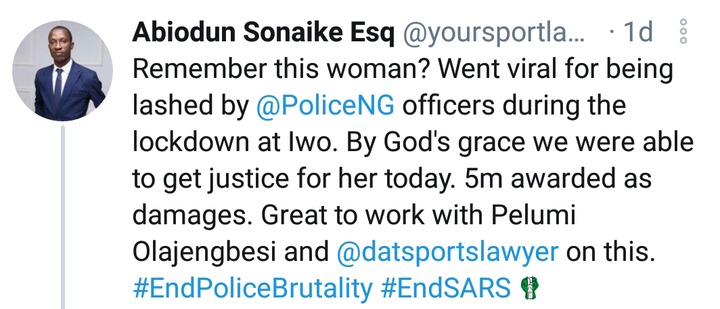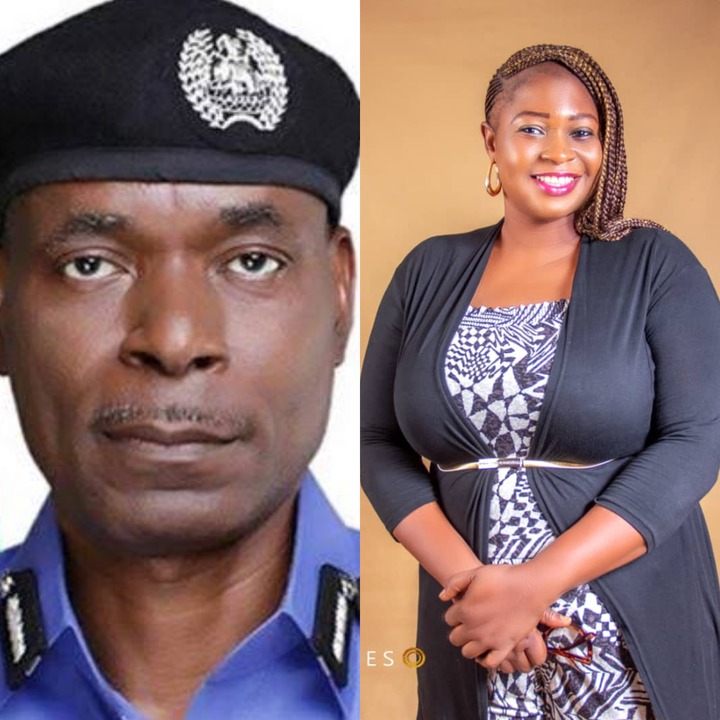 Just few hours ago, we received a report from lindikeji blog that the Young Lady later took legal actions and was later compensated by the Nigerian police for damages.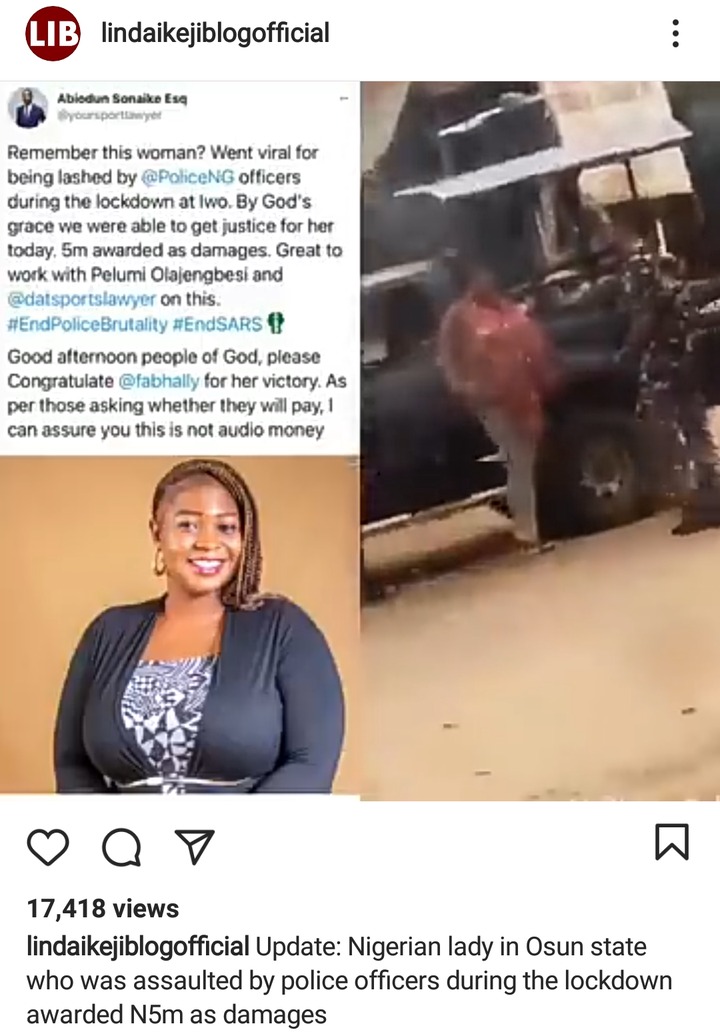 In this article, I will be sharing screenshots of huge amount of money a young lady who was beaten by the police received as compensation.
Check out screenshots below: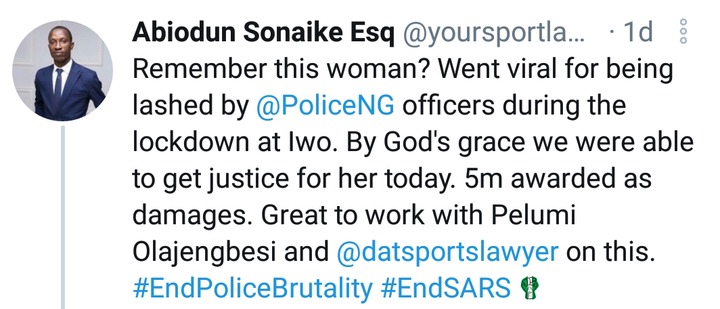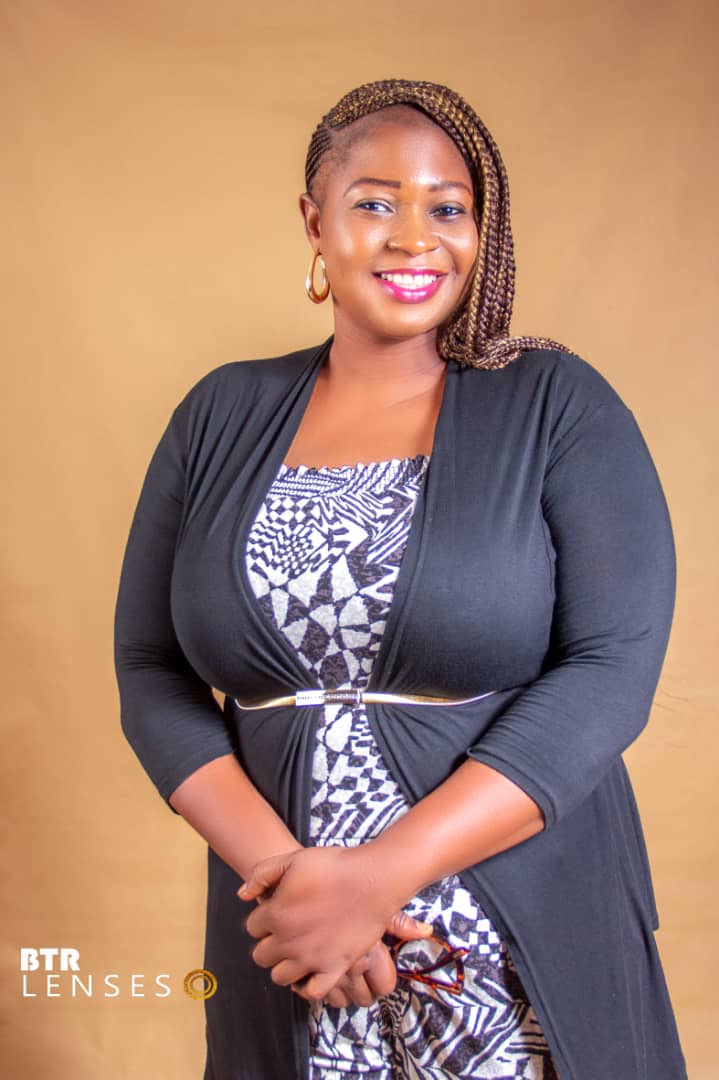 From the screenshots that was shared above, you will clearly see that a huge amount of five million Naira was later paid into the lady's account for damages.
This is really nice, this shows that the woman has a great lawyer. If not because of her lawyer there is no way she would get justice.
Do not forget to like, share and follow for more news update. 
Content created and supplied by: MagicWriter (via Opera News )