Kidnappings and Banditry which has ravaged Northern Nigeria over the past few months has been alarming especially in Niger State which witnessed back to back abductions in recent times. Niger State is arguably the largest state in the country by landmass and has quite a number of unoccupied territories which will make it easy for bandits to move around.
Just a week ago, travellers made up of men, women and kids onboard a Niger State Transport Mass (NSTM) bus were abducted along the road and the kidnappers sent out a video threatening to carry out some undesirable actions if their demands were not met. The video caused widespread reactions from Nigerians who demanded the government take swift actions and rescue the innocent victims.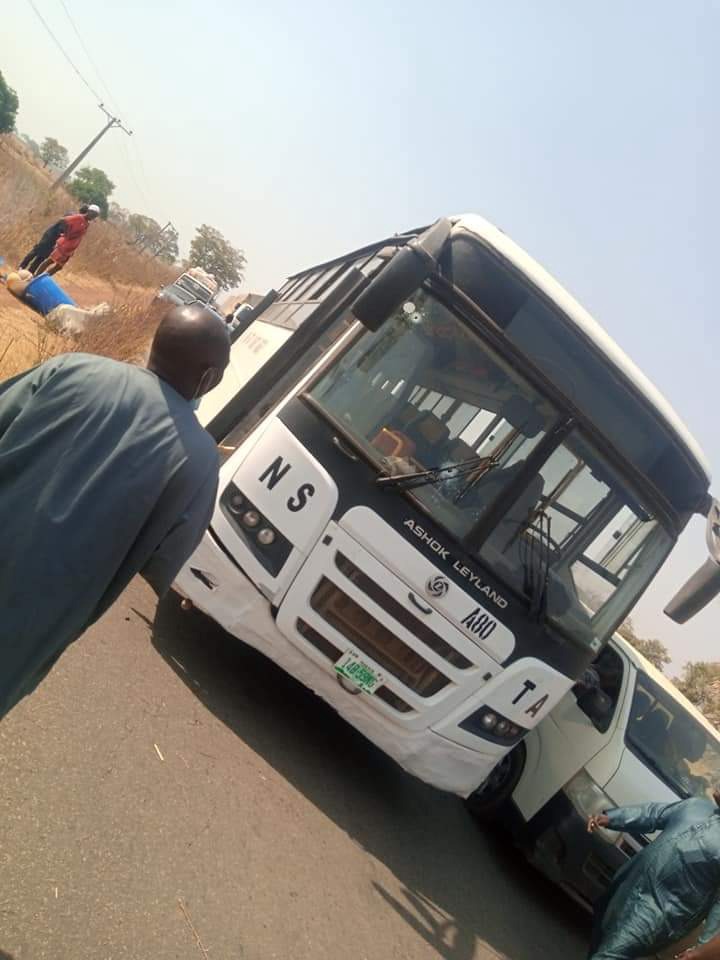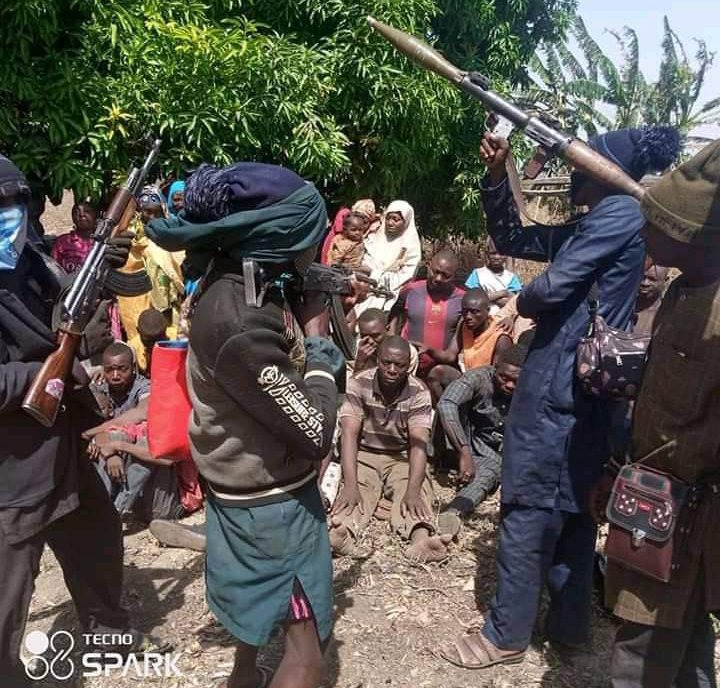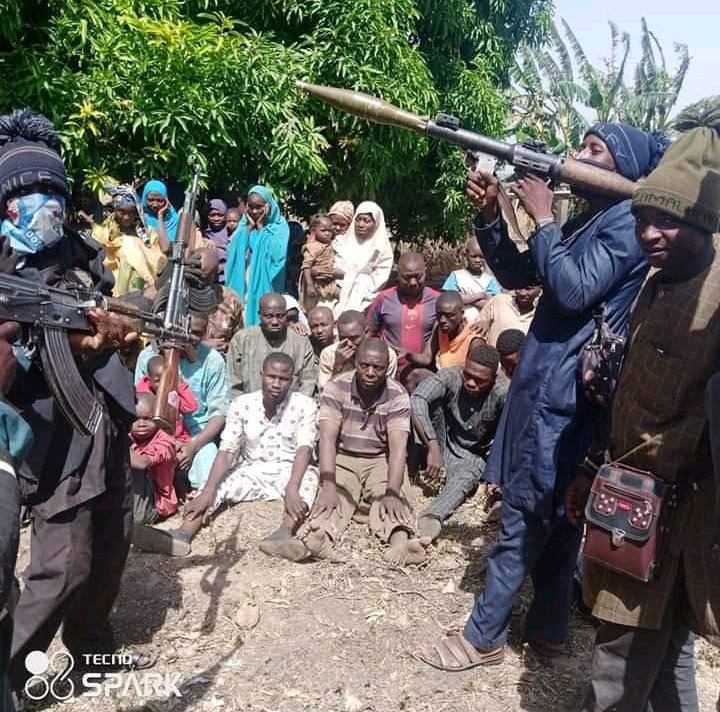 The government has reiterated times without number that they are not in the business of negotiating with bandits or terrorists, but images of Sheik Gumi and these bandits which has surfaced online over the past few weeks has made people doubt the government's stance on that.
Sheikh Gumi has been able to engage these bandits in dialogue session and people keep wondering whether he's working independently or not but that's a discussion for another day.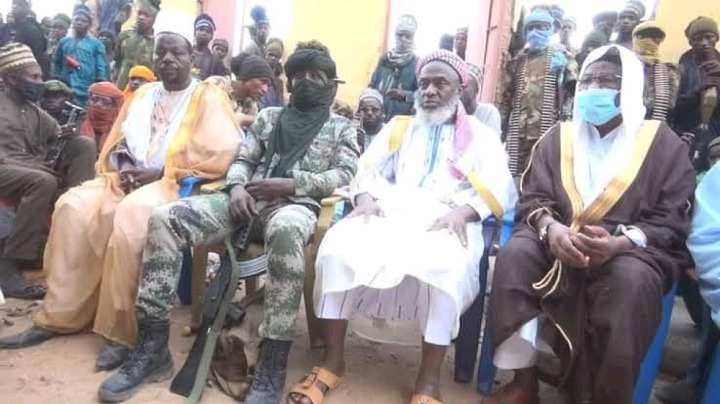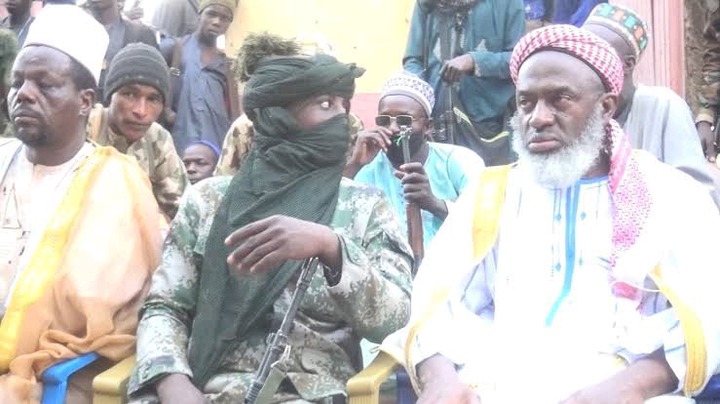 The good news is that the abducted travellers have been rescued and have been received by the Governor of Niger state, Abubakar Sani Bello but what we dont know is if their abductors were paid ransom or not.
The Governor did tweet that they had secured the release of the travellers when he wrote; "Breaking News: The Niger State Government has succeeded in securing the release of all Abducted #RescueNSTAPassengers. Details shortly."

It's been confirmed that the travellers had been released and he was available to receive them all. Below are some images of the travellers as they did head towards where they were received by the state government;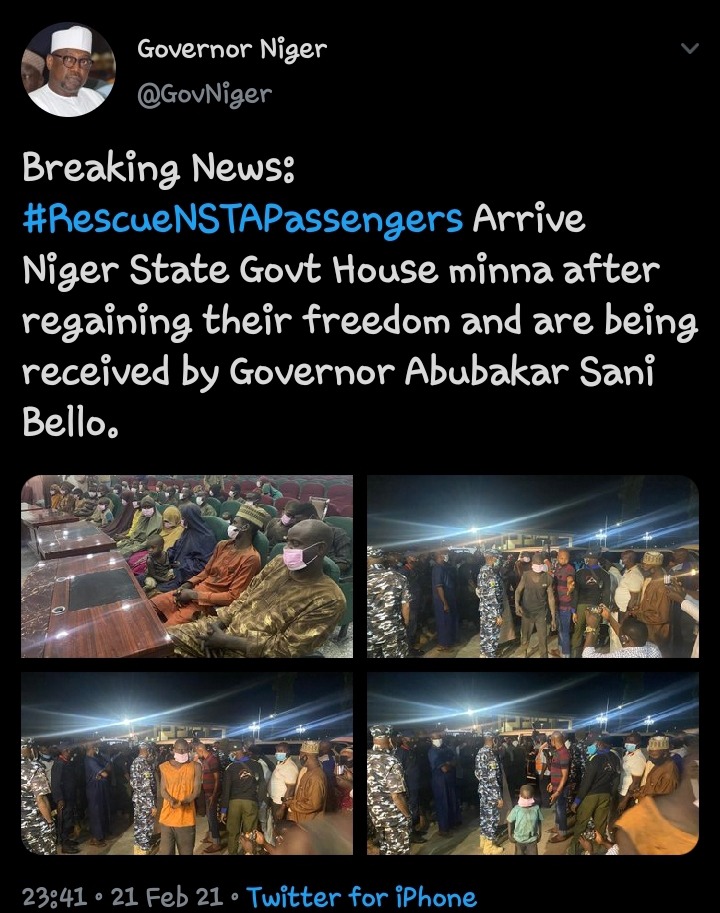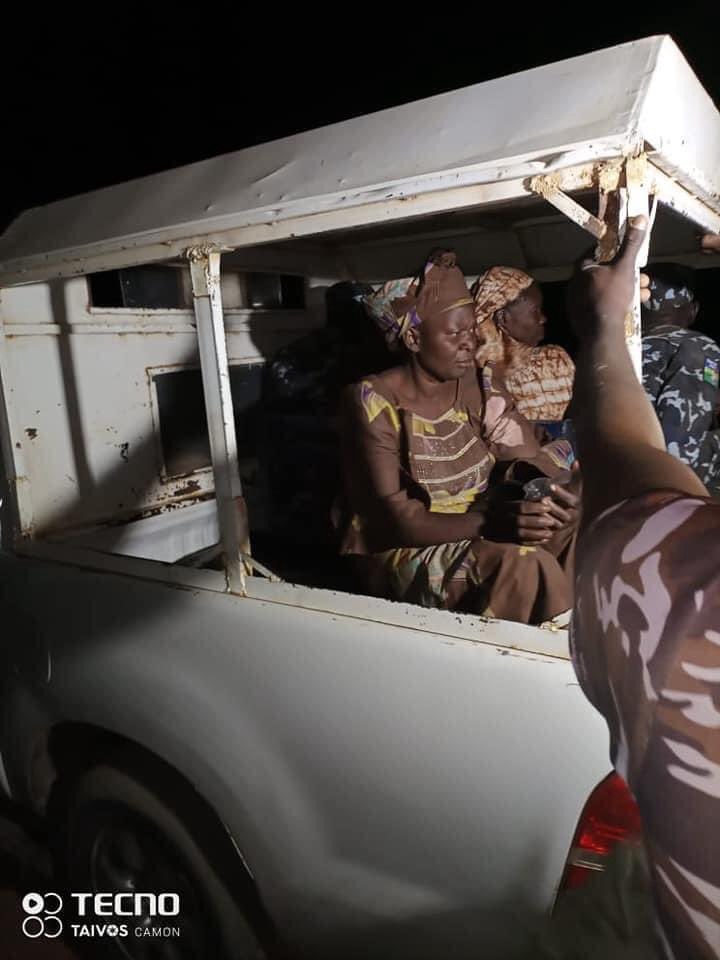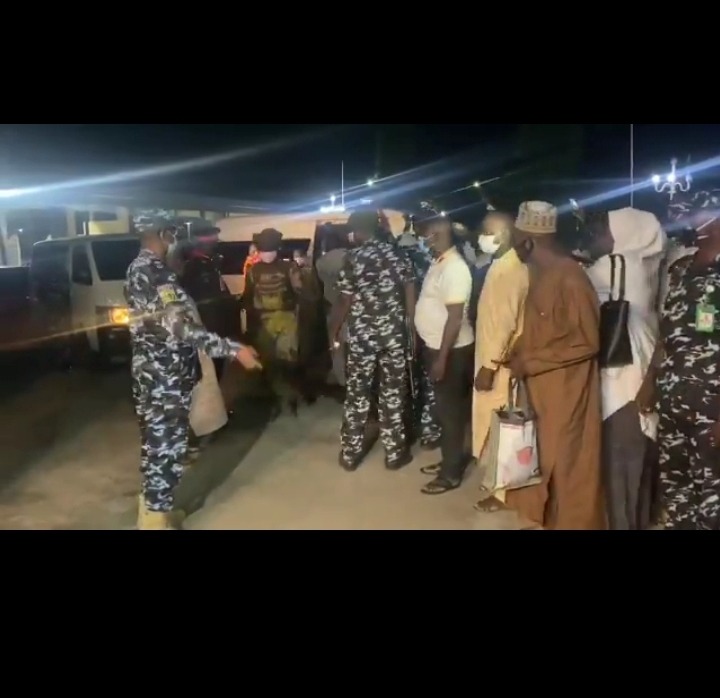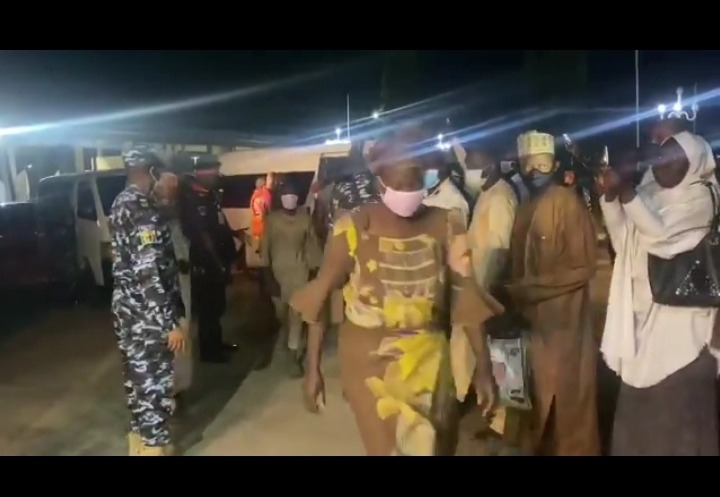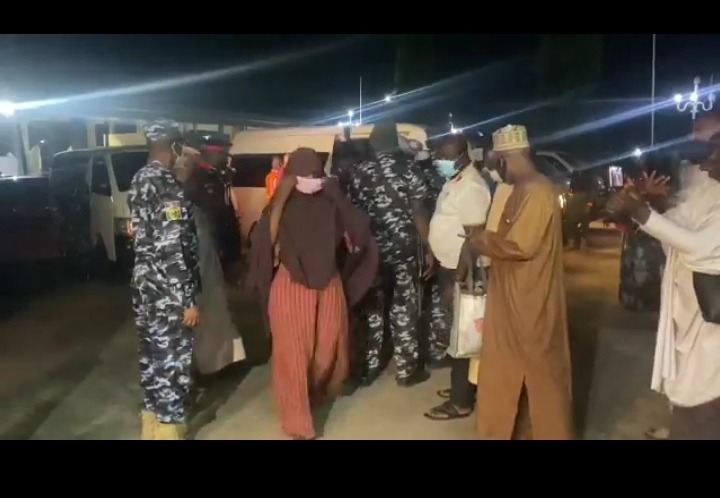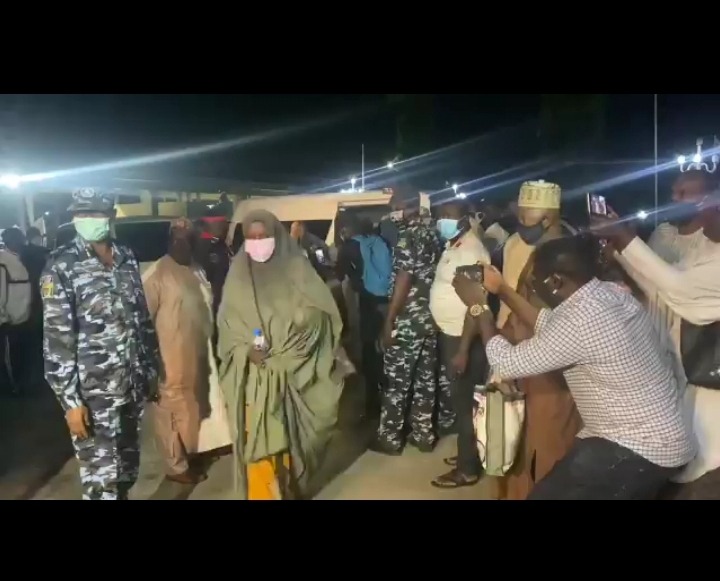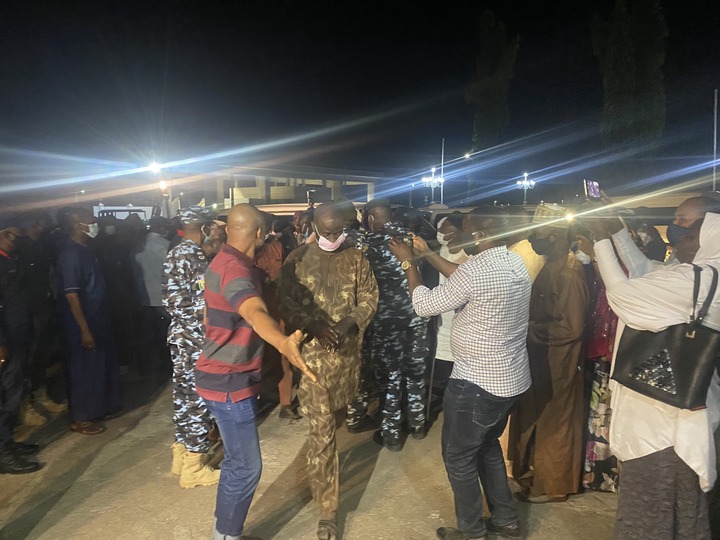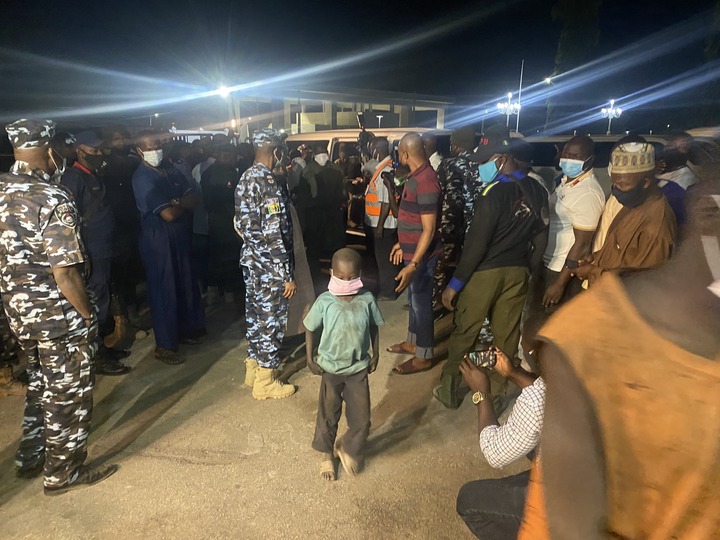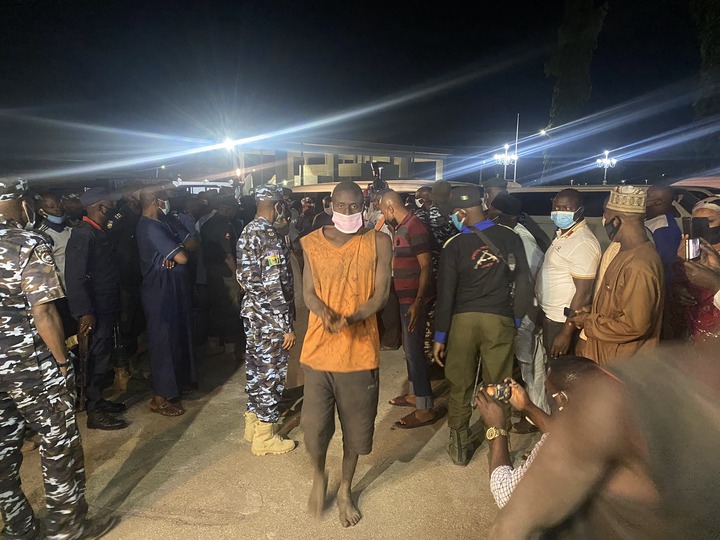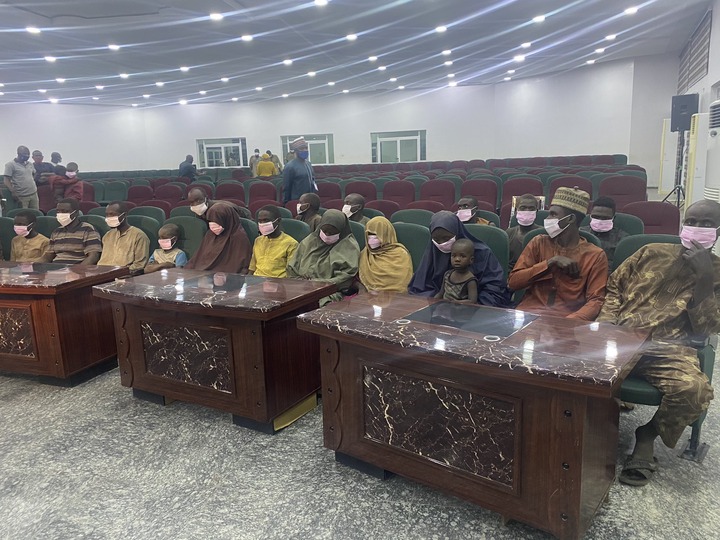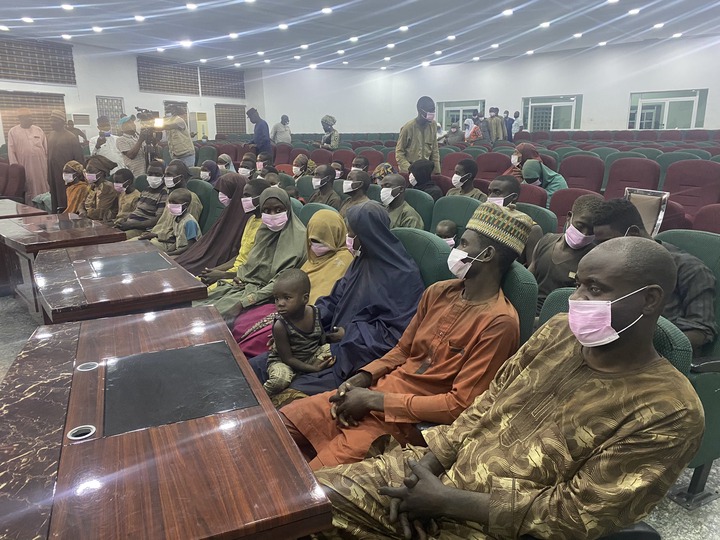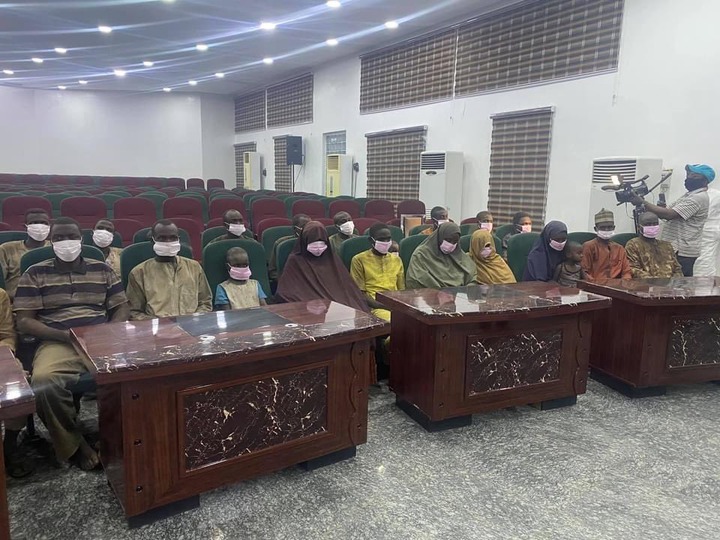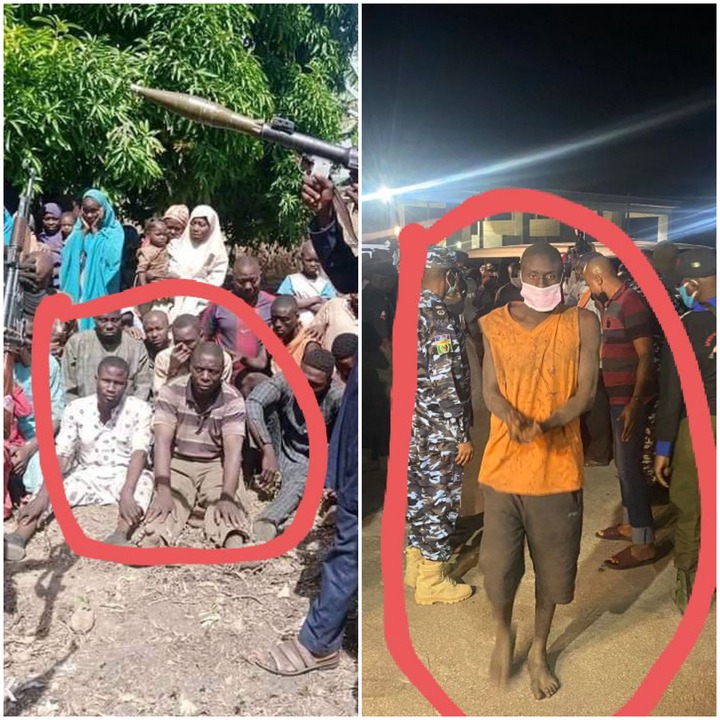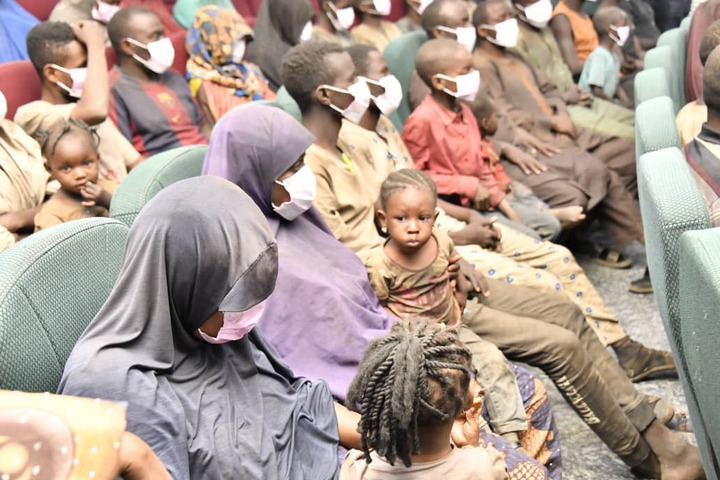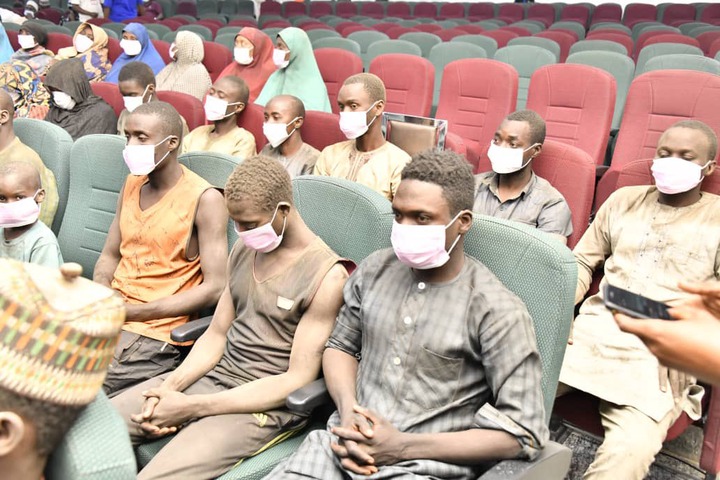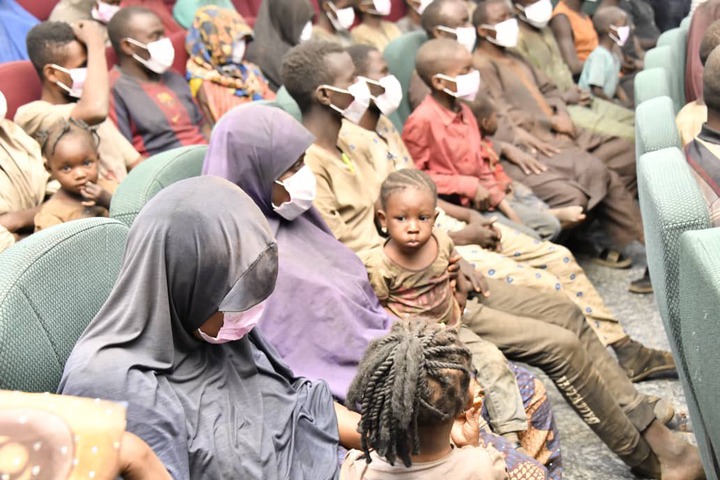 The Governor also gave a speech where he confirmed the release of the travellers and sympathised with them over their recent experience at the hands of the kidnappers. This is definitely good news to the families of those abducted as they didn't know the fate of their relatives before the release.
It's also a win for the State government as they lived up to their words but more needs to be done to avert future occurrences because the rate keeps increasing rapidly.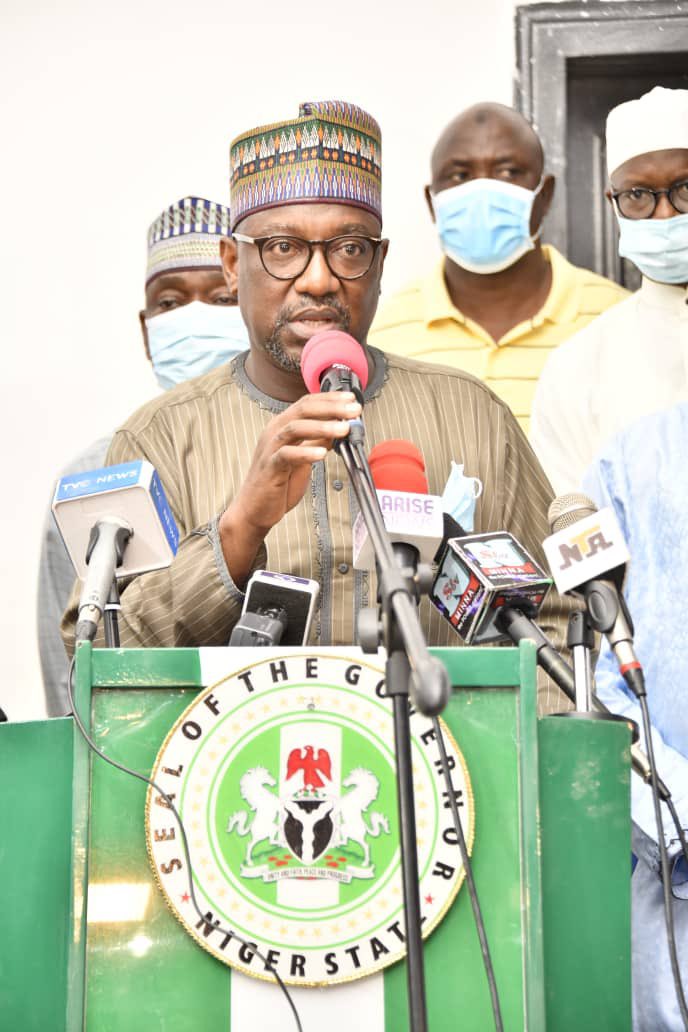 Click here to watch the released travellers as they walked in freedom to be received by the Governor and here to see them seated after they've been received by him as he addressed them in hausa dialect.
Click here to watch the State Governor give an official statement confirming the release of the travellers.
Content created and supplied by: Billixcs (via Opera News )