Mixed Reactions As FCT Police Paraded 6 Igbo Suspected Kidnappers Along Apo Axis 
The menace of insecurity in Nigeria has become major headlines day by day; hardly could a day break without the bad news of individuals being kidnapped in the country. This is indicating that some miscreants have derived pleasure in violating another person's right by depriving them of their freedoms, they torture, raped, exhort and even kill their victims in their hideouts.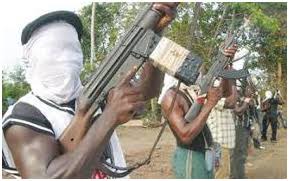 Even though the country's security agencies are trying their possible best to curb the threat but their best is not enough, all hands must be on deck to fight our common enemies. 
Also, people tend to politicize and ethnicize some crimes perpetrated by the bad ones among us, instead of finding a lasting solution, they put blame games. 
Such incident has lead to heated arguments among Nigerians on Twitter when one of the President Buhari's cabinet members, Mrs. Lauretta Onochie shared a tweet where the Federal Capital Territory Police paraded 6 suspected kidnappers along Apo-Abuja Axis on last Saturday.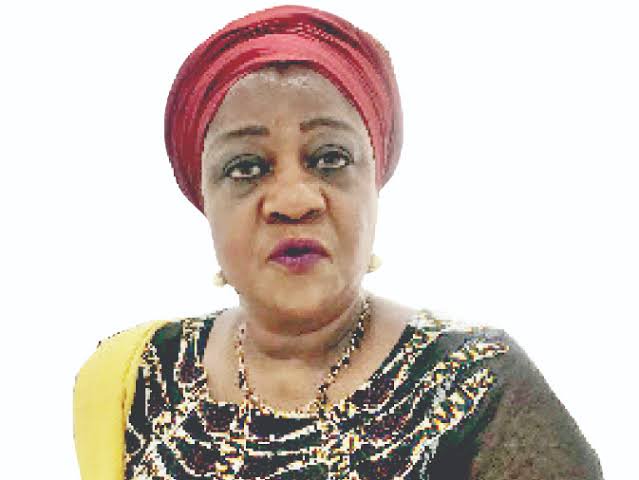 Mrs. Lauretta Onochie
Lauretta Onochie is a Nigerian educationist, pastor and Senior Special Assistant to President Muhammadu Buhari on Senior Social Media. She hails from Delta State.
She took to her official Twitter page @Laurestar and shares: "FCT Police Command, acting on credible intelligence, on Saturday 6th February, 2021 arrested 6 suspected kidnappers along Apo axis.
The suspects are: Frank Ozor 26 yrs, Nweke Uche 19 yrs, Chester Uzor 25 yrs, Chukwu Bethrand 27 yrs, Chukwu Samuel 25 yrs and Kelechi Ngene 26 yrs.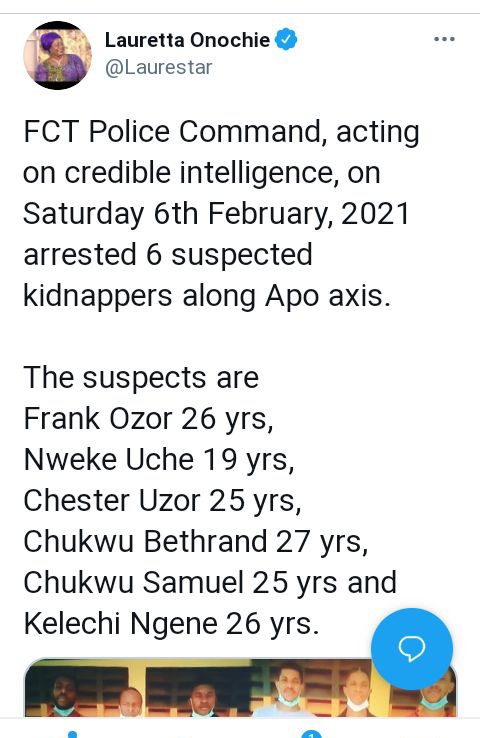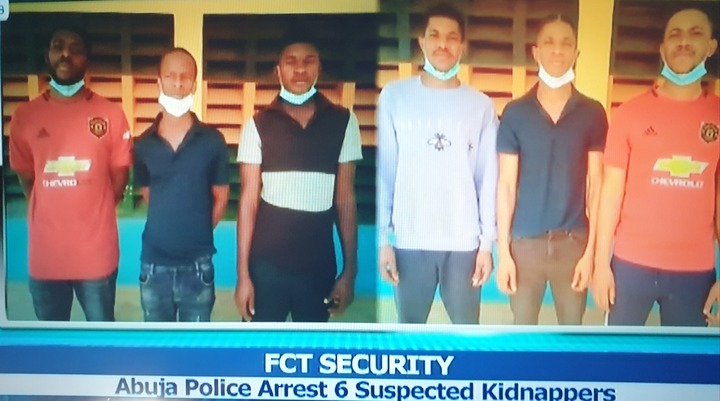 But what several people are confused about is that, all these suspects are southerners, Igbos, whereas some Northern tribes (Fulanis) have been accused of kidnapping for several years, yet none of them have been arrested and paraded in public. Some even condemned this act because these people have not been tried and found guilty, so it is not professional to show their faces to the public. One noticed that those guys are not carrying ak-47 or GPMG, yet they are called suspected kidnappers. 
These and other reactions are shown below: 
@peterpe91848604:
Certainly other tribes are part of the crimes but the fulanis are more in this crime. Let's be honest to ourselves for once. 
@stPaul51901553:
Really? Dude, hypocrisy does not count as honesty. Learn to separate the two before you start beating your chest.
@LawObalum: 
You know exactly what you are doing. Continue. this country is a drama series. They carefully listed out their names to show you that herdsmen are not the kidnappers. Wait for the second batch with only Yoruba kidnappers only.
@StephenOlateru: 
"Suspected", yet you are quick to show their faces. Why not wait till investigation is completed and they are charged to court. If only the same rule applies to corrupt politicians and every suspect. What is wrong is wrong though.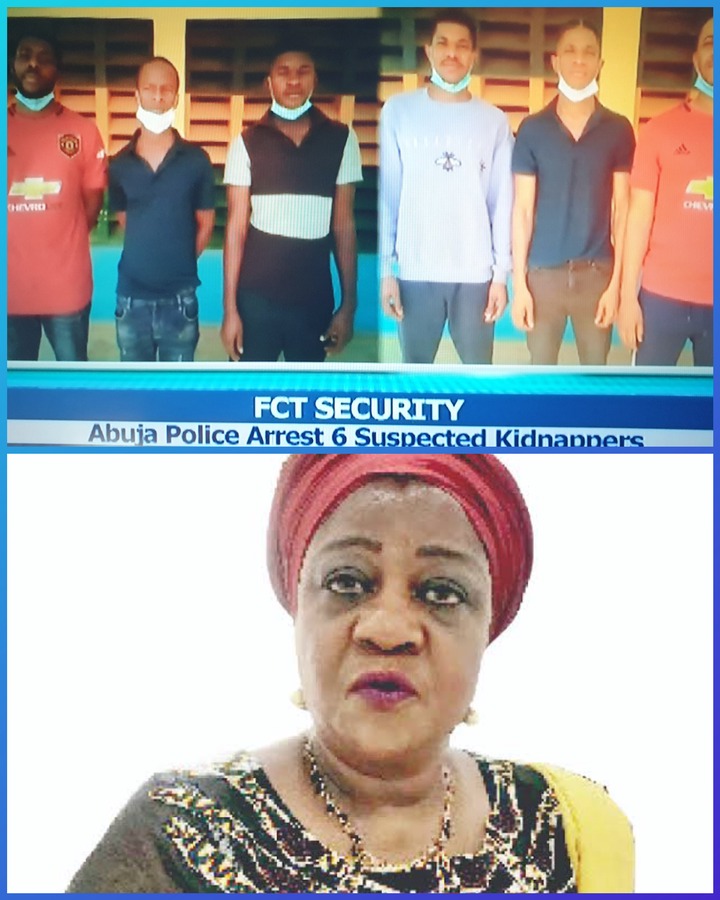 @ssb4real: 
So because they're not Fulani, their faces shouldn't be revealed? Well-done sir...
@fodibala: 
Had they got away uncaught, the Fulani herdsmen would have got them covered. Being a criminal (robber, kidnapper, bandit) has never been safer and easier in this country once you're not a Fulani. Because the fulani herdsmen will always take the blame as you move freely.
@obinna_okekearu: 
You call yourself a leader, just look at how mischievous one can be. What did you intend to achieve with this? Ngozi Okonjo Iweala, an Igbo lady just made history, hope you've tweeted about that. Some criminals were arrested; you rushed to Twitter to stir ethnic sentiments. 
@kitdabol: 
Where are the suspected kidnappers arrested previously by the Police along Abuja-Kaduna Express way.?
@LutherVixA: 
These guys are just suspects and you are parading them before investigations. You all are shouting as if you don't know Nigerian Police Crime fighting style. They declare you guilty even before investigations commence. Let's wait pending investigations and judgement
See more reactions here: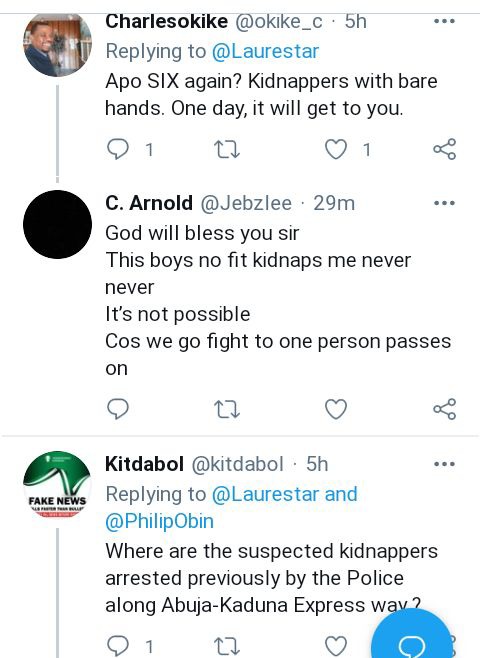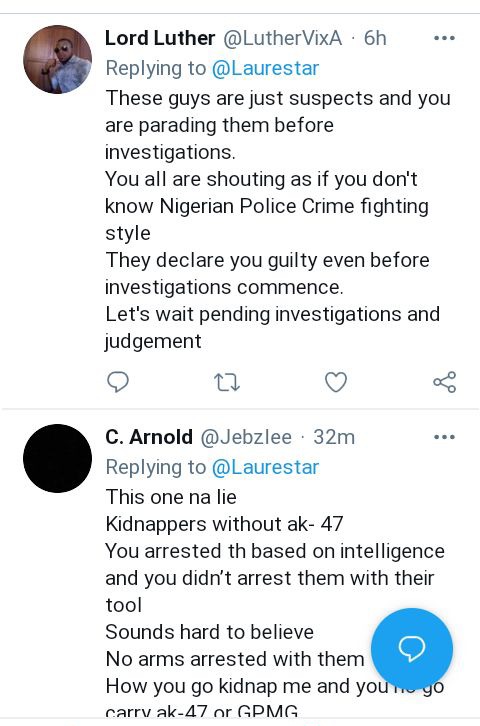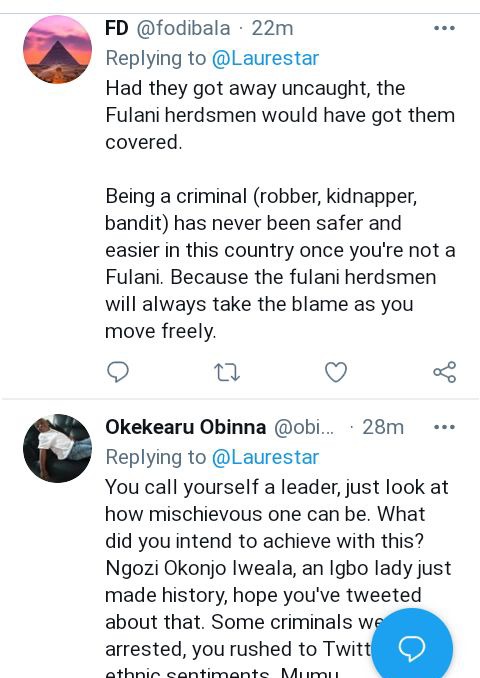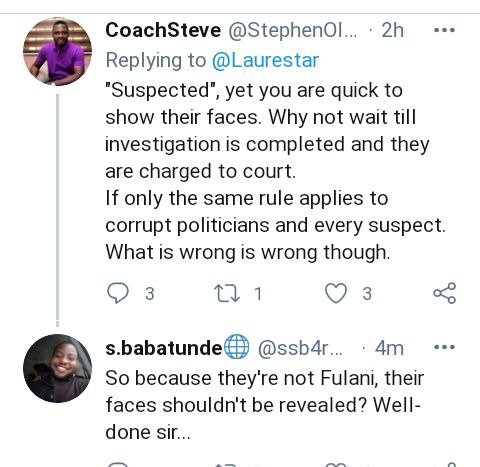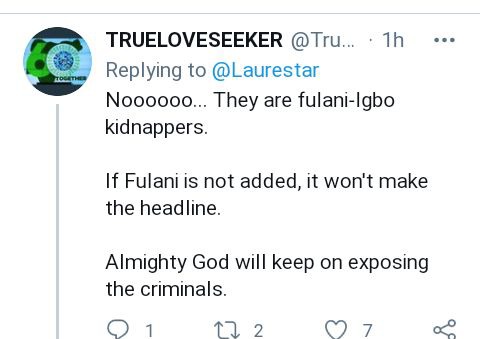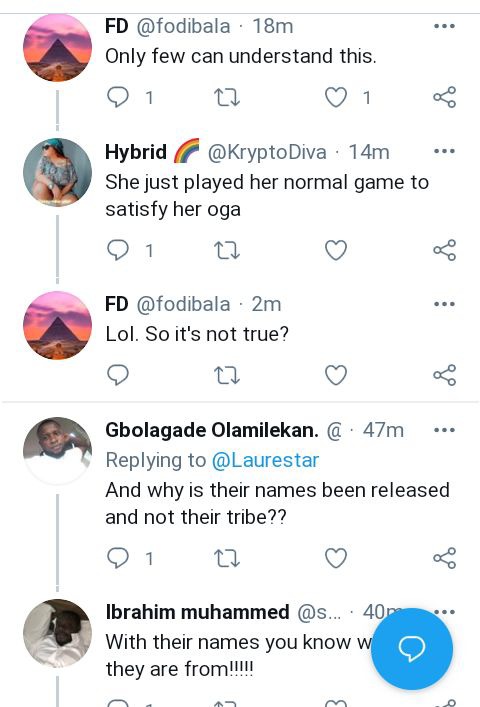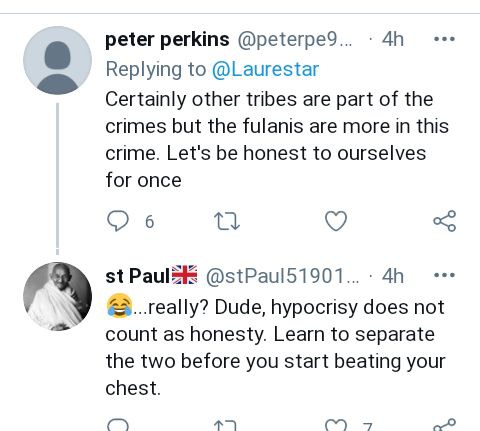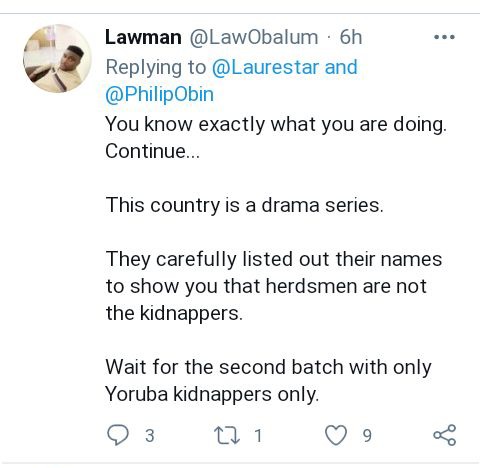 The questions to be asked are: Can kidnappers be arrested without ammunitions and why did the Police release their faces if they are mere suspects? Share your views. 
Content created and supplied by: D_Kenny (via Opera News )