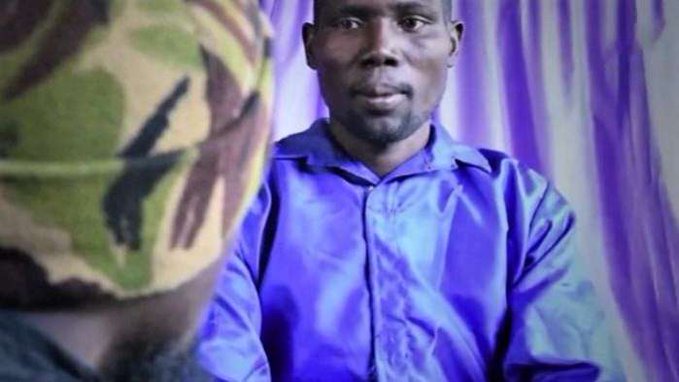 Pastor Bulus Yikura, who was kidnapped by Boko Haram, was freed Wednesday evening by the terrorists, as reported by the security sources to the newsmen.
Information from the newsmen has it that, they saw Yikura on the outskirts of Maiduguri at about 6:15pm as he was brought to the office of the State Security Service in Borno.
A video was circulated by the Boko Haram last week, when the kidnapped pastor called on the government of Nigeria and the Christian Association of Nigeria (CAN) to come to his rescue as the the Kidnappers had threatened to take his life, failure to oblige to their demand within seven days.
Pastor Yikura, who had only today to live, was seen in a video kneeling in front of a masked terrorist who had a dagger in his hand. In the video, he cried that he had been given only seven days to ask for help to ensure his release. He also prayed for God to intervene so quickly in his case and also in his favour
The experience must have been a terrible one for the pastor, despite family members and the EYN church negotiating his since last week.
But when interviewed on Wednesday, as he was released, he could say nothing else but r "I thank God, I thank God." repeatedly
Content created and supplied by: PROZYL (via Opera News )