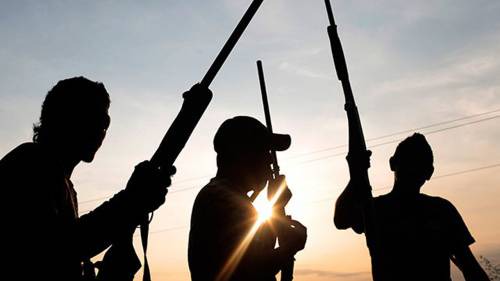 It is coming to light that the government might consider releasing some of the arrested bandits in order to secure the release of 27 pupils and 15 workers of the Kagara Government science college that was Kidnapped in Niger state on Thursday.
Yesterday, Friday the group made a demand to the Government to released some of their group member who were in custody of the security operatives in order to free the kangara boys.
On Wednesday around 2am the Bandits in school uniform stormed the school and cart away with their victims, leaving a boy of class 3 died when he tried to raise alarm of the danger.
The boys were said to be tied in two's and they were led to the forest.
The government have been trying to secure the realease of this boys, as a source confirmed to PUNCH that officials delegated by both Zamfara State government and Niger Government met with the bandit on thursday at Dutsin Magaji of Kotonkoro Forest in Rafi.
The forest is big and it's a pathway that lead to the four state of Kebbi, Zamfara, Niger and Kaduna.
The government have started considering this option and it seems it's the only possible ways to get the boys out.
It might be the way Government might chose to get the boys out.
Many nigerians have started reacting towards this development, saying the Bandits are now running a parallel government.
Let's see some of the Reactions and comments below.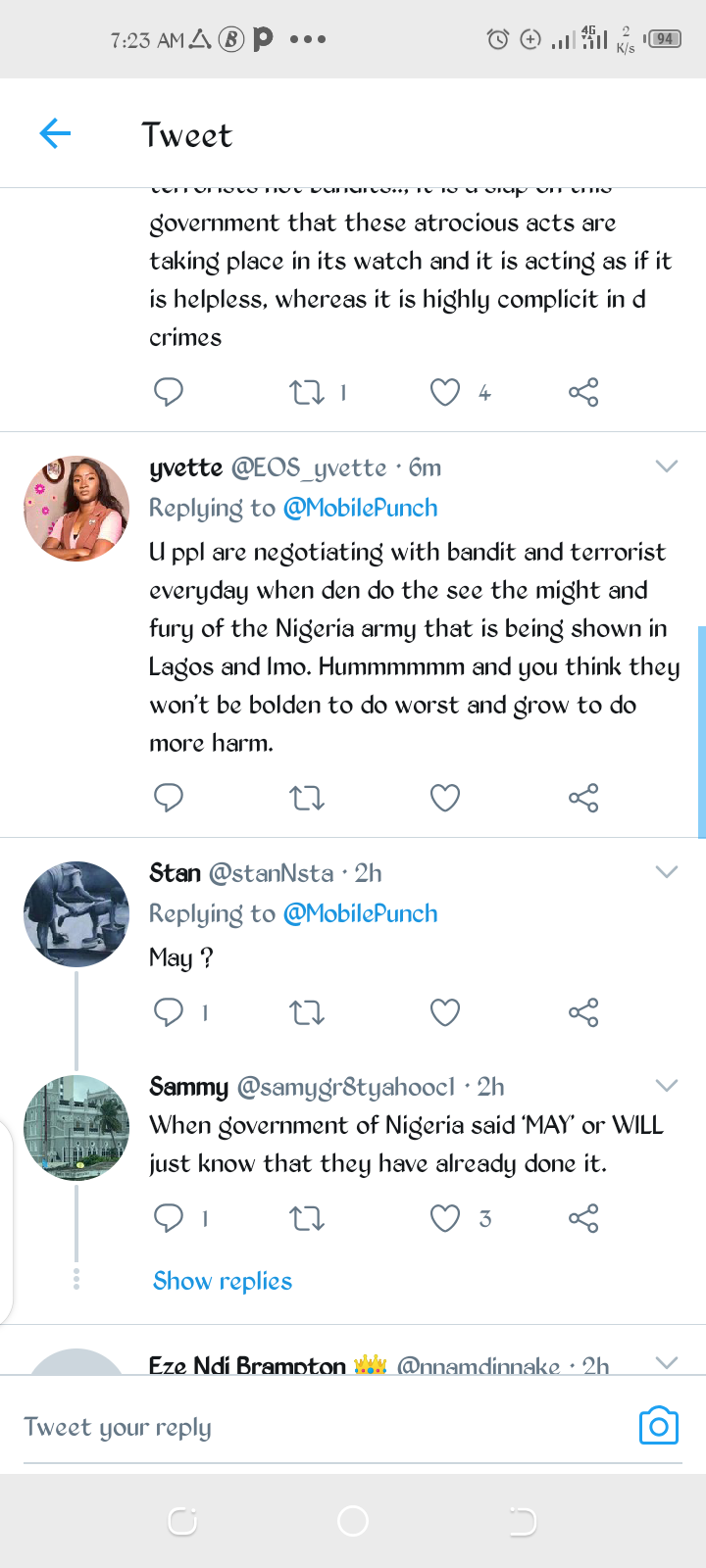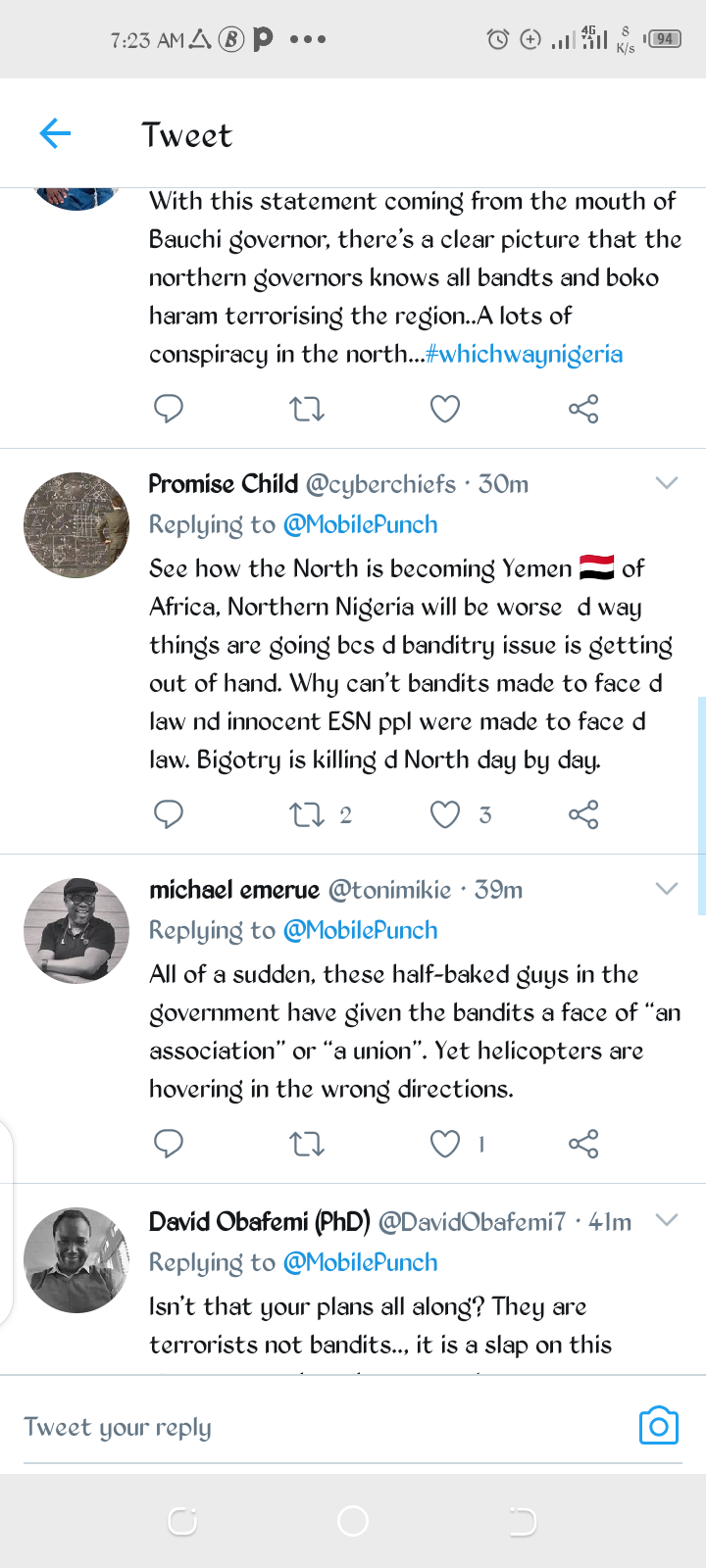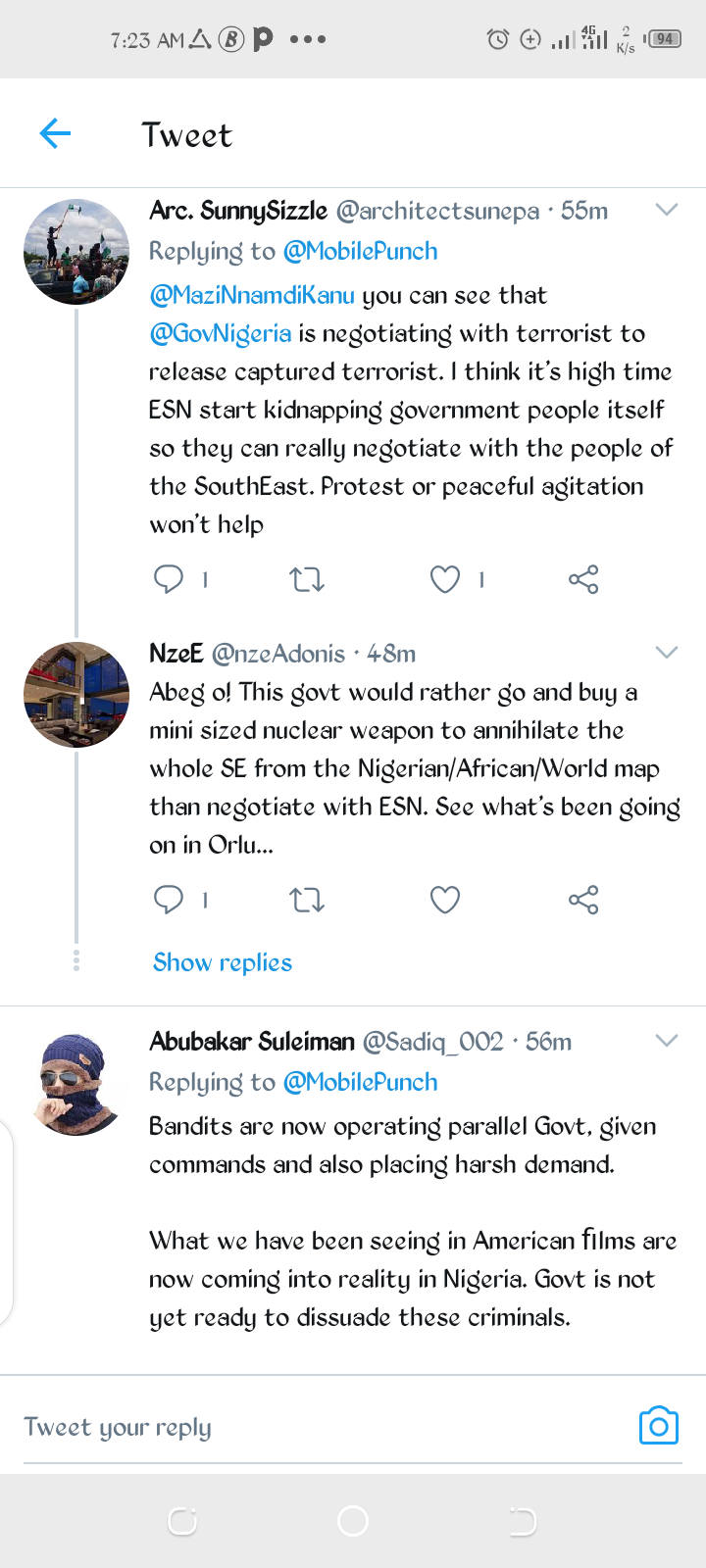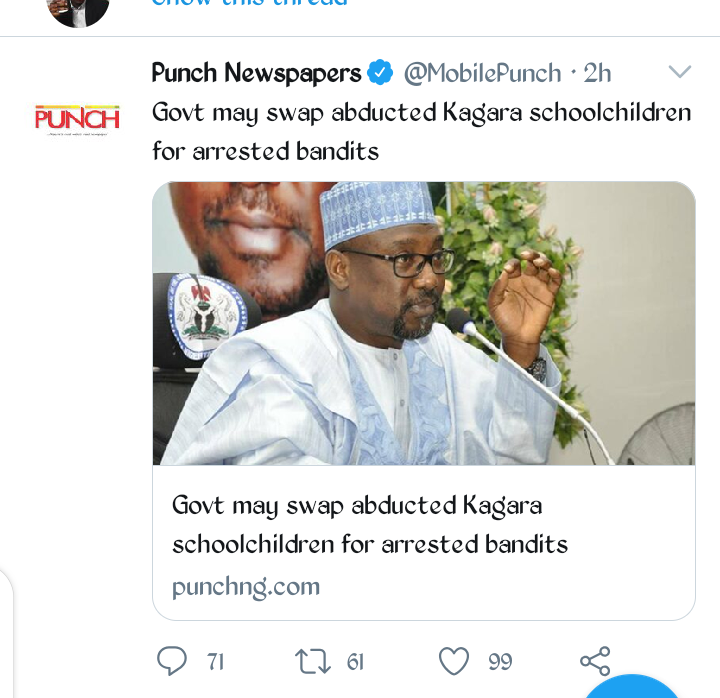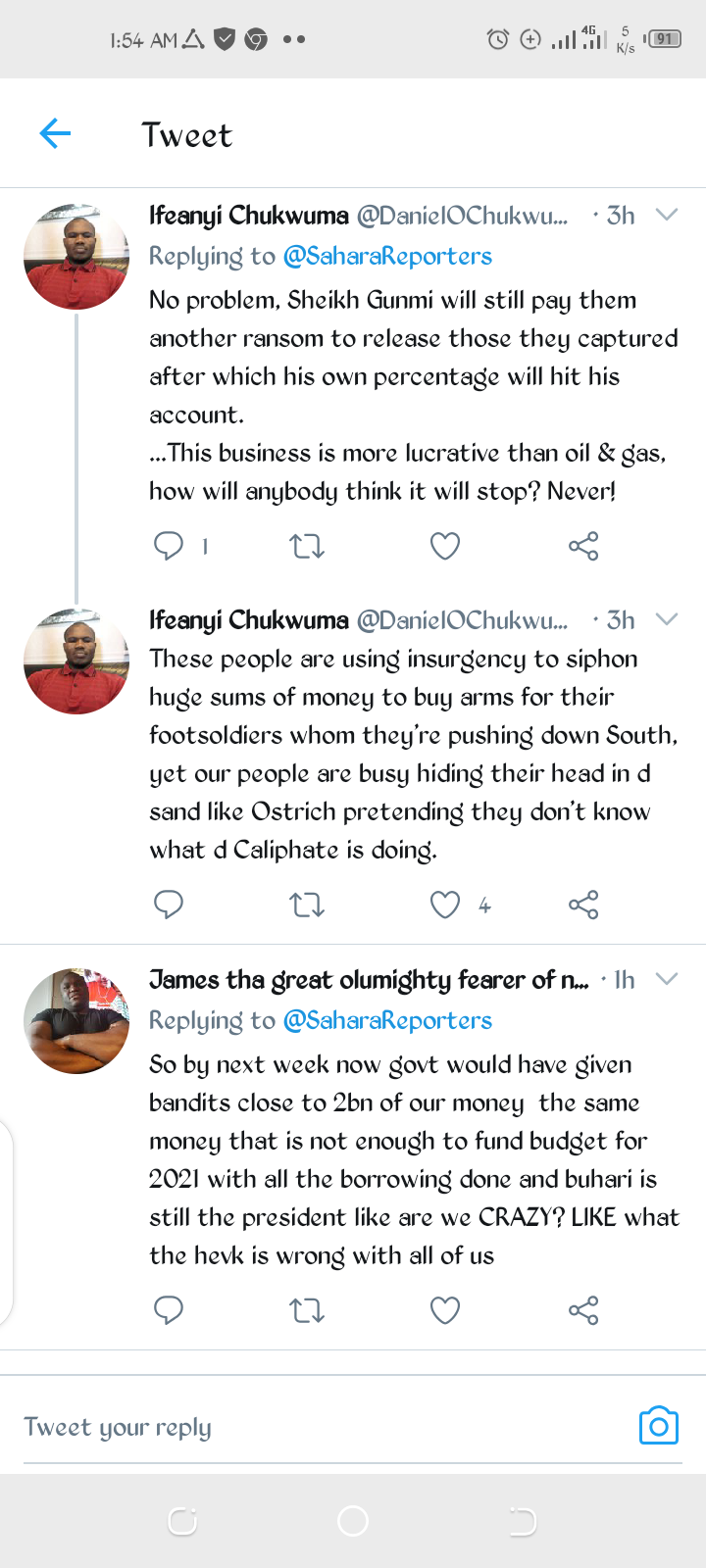 Content created and supplied by: Silversema (via Opera News )