February 20, 2021.
A Doctor has taken to his twitter page to reveal what Nigerians will keep experiencing in the country when individuals or government decide to pay Kidnappers huge amount of money as ransoms without making any effort to arrest them.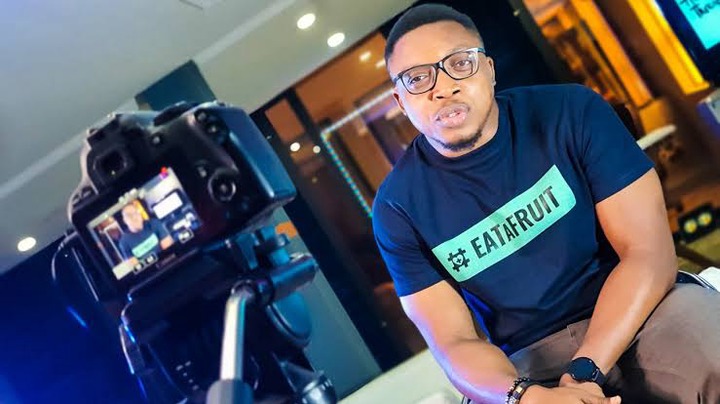 If you recall, various forms of attacks has been happening in the country through the activities of bandits, kidnappers and Fulani herdsmen who have chosen to subject their victims to horrible treatment and killing them after collecting ransom from their families.
Recently, students of Government Science College Kagara in Niger state were abducted alongside some staffs and family members present in the school on that faithful day. After they were abducted, the Bandits who carried out the attack made a video where they demand a sum of 500million naira from the government to secure the release of the students.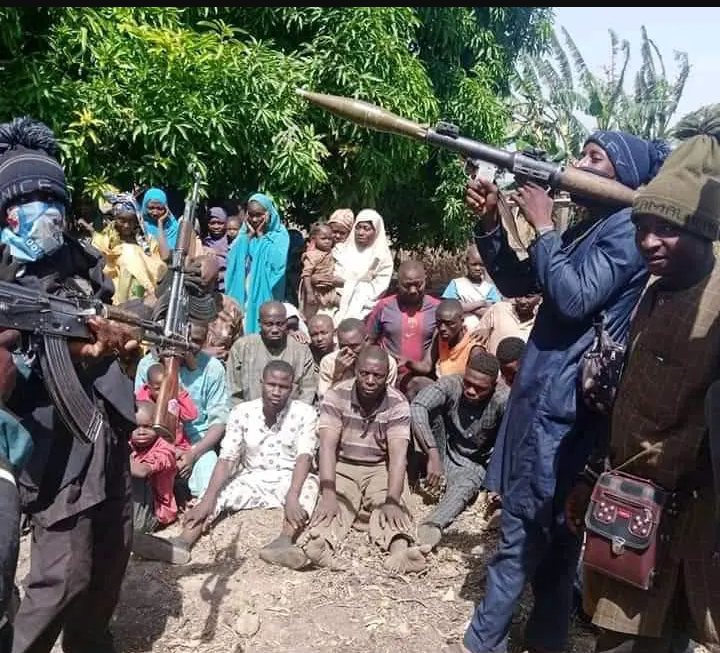 However, in an exclusive report from Peoples Gazette, it was alleged that the Nigerian Government had carried out negotiation over the release of the victims and a sum of 800million naira has been paid to the kidnappers to effect the safe release of the people kidnapped.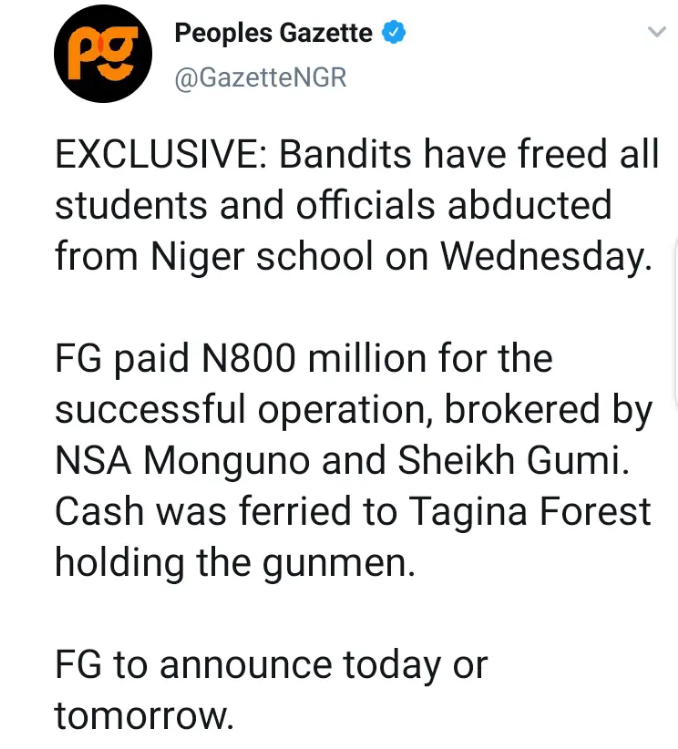 As this news filtered into the social media, people have berate the government over such an action by saying that if true, paying them would further Strengthen the bandits to wage more war on the masses as time goes on.
In his own reaction, A Nigerian Doctor on twitter released a message of warning to individuals and the government.
He said "When we pay kidnappers huge amounts of ransom and do nothing about apprehending them, we are invariably encouraging others to tow the same path".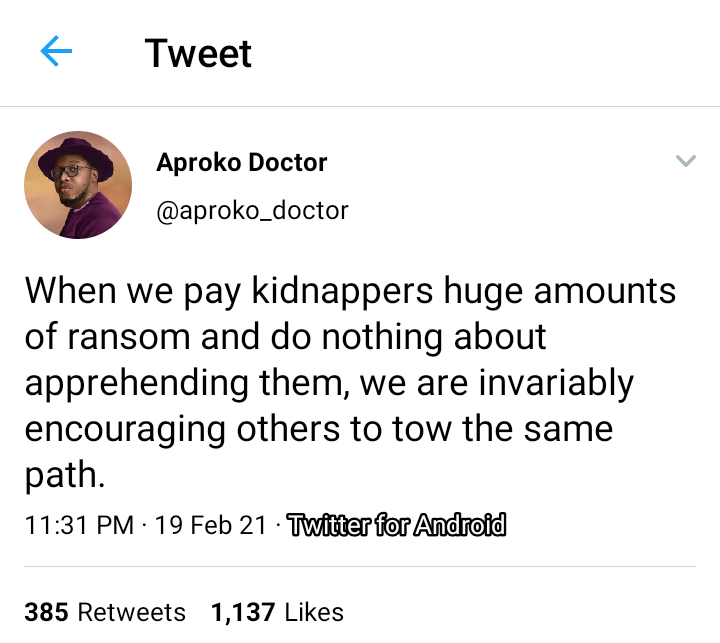 Looking at the warning he released, he has made it known that people who decide to pay kidnappers ransom without making an effort to arrest them so as to stop the act are indirectly giving others hope to feed fat on them. Also, he believed that the payment of ransom will bring up other groups and make them also follow the same path the others had followed.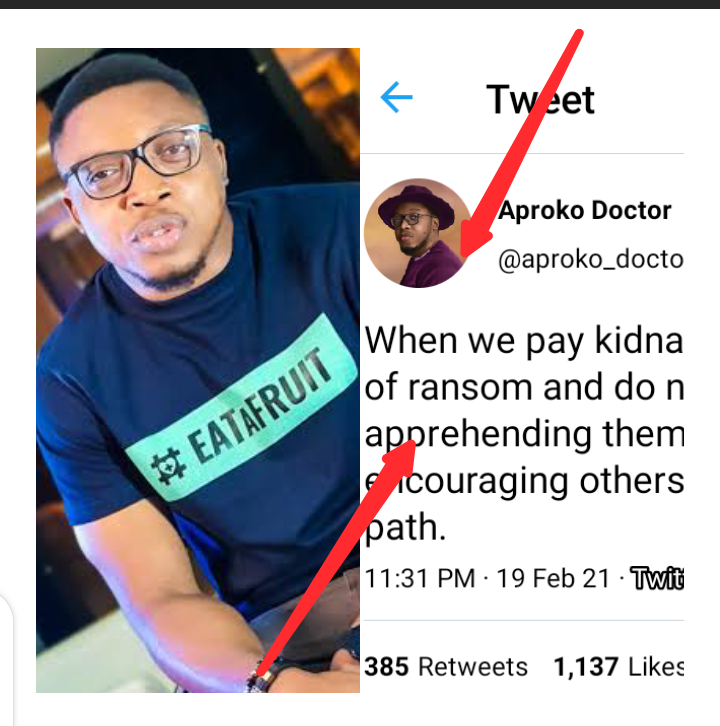 What can you say about his statement?
Content created and supplied by: CityPost (via Opera News )