In this life, it is very good to be security conscious at all cost. It is very advisable to lock your house doors, car doors and other places that have to be locked in your house before sleeping. A man has shown what he saw in his car when he woke up the next morning. The man left his car without locking it while he went to sleep in the night.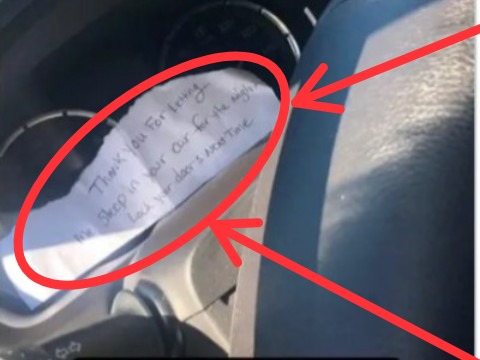 When he woke up the next day, he opened his car and saw something that was written on a piece of paper that was dropped in his car. The piece of paper wasn't there before he went to bed, although he said that he learnt his lesson. He didnt lock his car door which is very dangerous.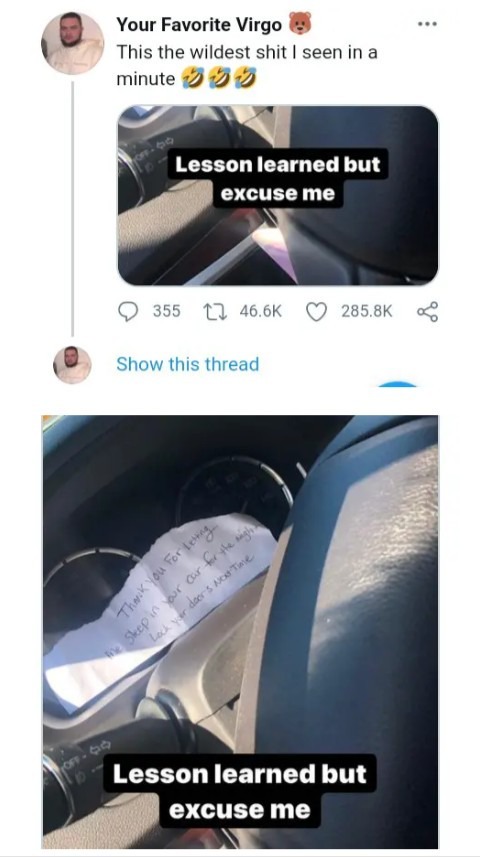 In the paper it is written "Thank you for letting me sleep in your car for the night, lock your doors next time". This shows that someone slept in his car in the night without him knowing, then the person wrote him a note before leaving the car.
But I wonder why the person will advise him to lock his doors next time or has he seen a house to sleep in the next night? What if the person had driven the car away? People are careless though, there's no difference between this and leaving your house door open in the night while sleeping. What's your opinions about this matter, like, share and follow me up.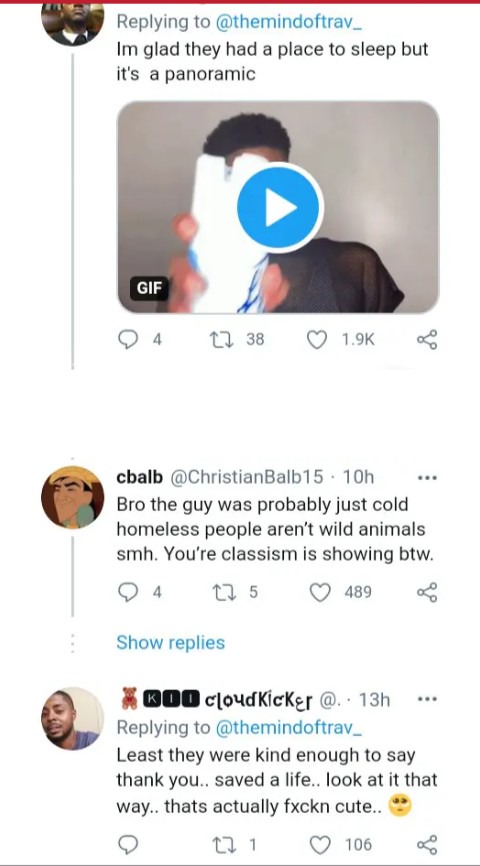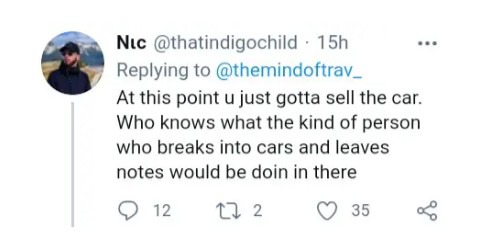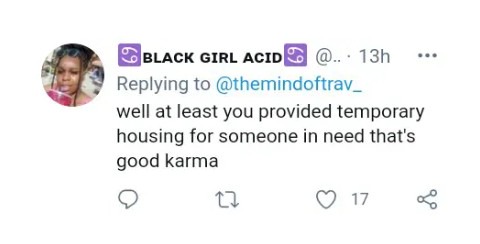 Content created and supplied by: Miraclesfor100 (via Opera News )