This is one of the controversial posts on social media like Twitter and Facebook. Actually, it's for only those who are smart enough to find the killer in the picture below.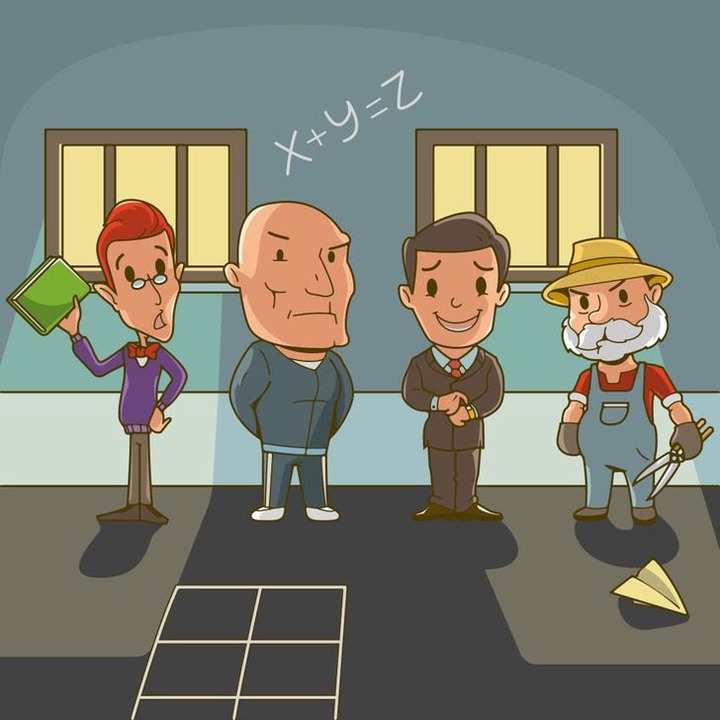 On the first day of the school year, a geography teacher was murdered. The police had 4 suspects: the gardener, the math teacher, the coach, and the school principal. They all had alibis:
1. The gardener was cutting bushes.
2. The math teacher was holding a mid-year test.
3. The coach was playing basketball.
4. The principal was in his office.
The killer was arrested immediately. Who killed the geography teacher, and how did the police solve the mystery?
Can you find the serial killer in the picture above, if you read the situation details above you are one step closer to the correct answer.
If you want to know about killer and the reason, drop comment below and I'll reply you with the right answer and the reason.
Let's see those that are genius, Who is the Killer?
Content created and supplied by: PeopleCity (via Opera News )