Pastor Adeboye has disclosed that the assured protection we can get against all sorts of insecurity worrying most part of the country at this moment is the protection given to us by the Almighty God. Pastor Adeboye who is the founder and General Overseer of the RCCG, made this known in a post he made on the 22nd February 2021. Adeboye made this statement while delivering his Devine Protection Bible Text, Psalm 91: 1-16, 121.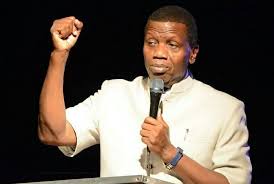 Pastor Adeboye.
According to Adeboye, "we are in a time when all human security devices have failed. He also said that human beings only have sure protection which comes from God alone. Adeboye's message is the Introductory part of his Divine Protection Bible Text which is also part of his 21 Days of Demand programme which has been ongoing for weeks now. Adeboye's message is completely based on the current unpredictable security challenges being faced in most parts of Nigeria and beyond.
It is no hidden fact that Nigeria is gradually becoming one of the most insecure places to leave in. School kids can't go to school without fear of being Kidnapped. Travellers can't travel without fear of ending up in the hands of bandits. Boko Haram remains a major security threat to the entire nation. In reality, most our security outfits has been trying to make sure that security of lives and properties is achieved in the country, but all their efforts have so far proved abortive.
After looking at the current security situation in the country, Pastor Adeboye came to the conclusion that the security problems being experienced can only come to an end if God permits. Adeboye maintained that because all human security devices have failed, our only option is to turn to the Almighty God for his sure protection which can only come from him alone.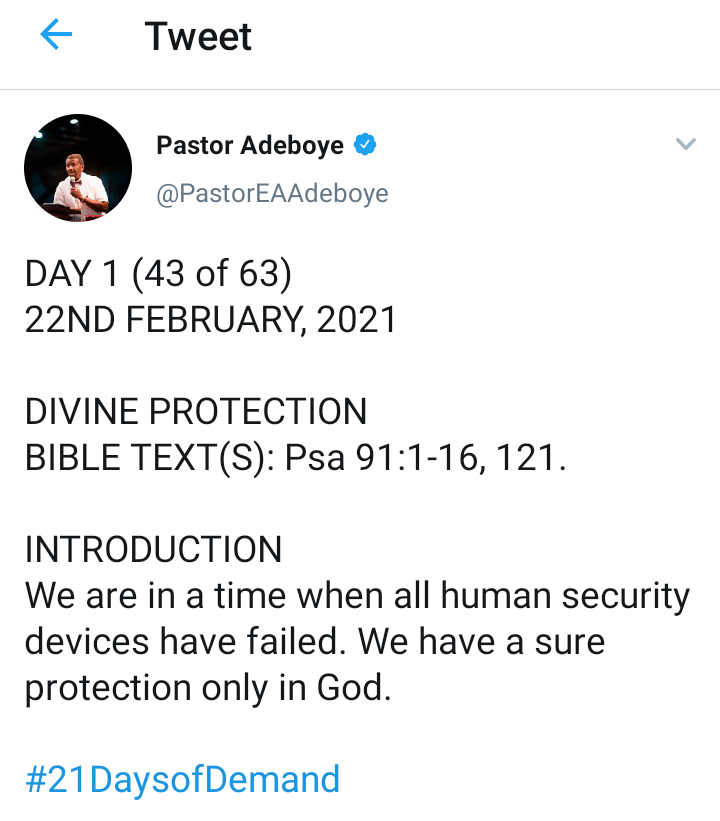 Content created and supplied by: Lighthousemedia (via Opera News )