A risky act was spotted by some people in the capital of Imo state, Owerri where many were seen partaking in the act, and others standing, watching what was been done. It's quite important that every person should be concerned about one's safety, irrespective of any situation given, as it was the case of an incident which happened on the road.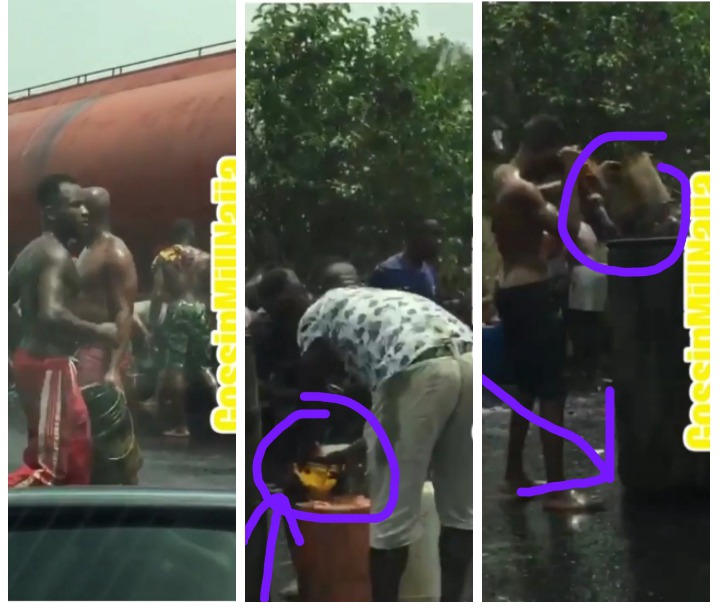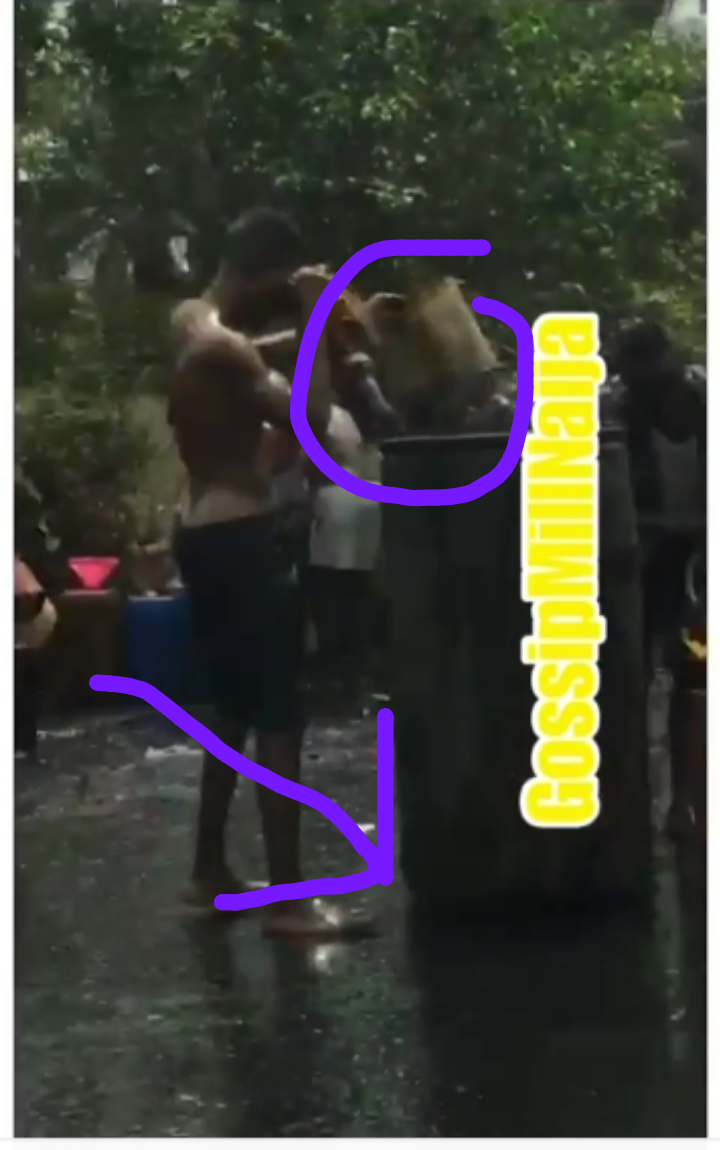 According to gossipmillnaija on instagram who shared the video and photos of the act, it was spotted a well filled tanker which had Diesel in it stucked on the road, as reports have been gathered that the incident which happened today saw many people trooping out to scoop the diesel which had leaked and poured to the ground. The photos shared could be seen many men women, young and old all running with plastics, and drums to scoop their own part of the diesel which was running all through the ground.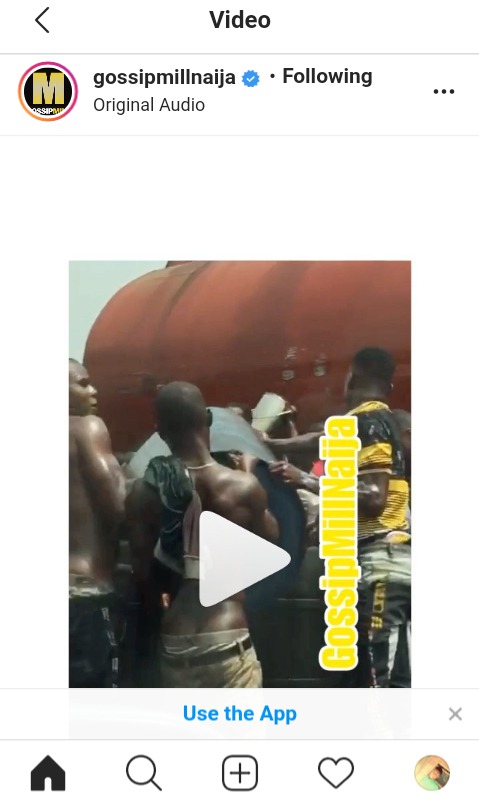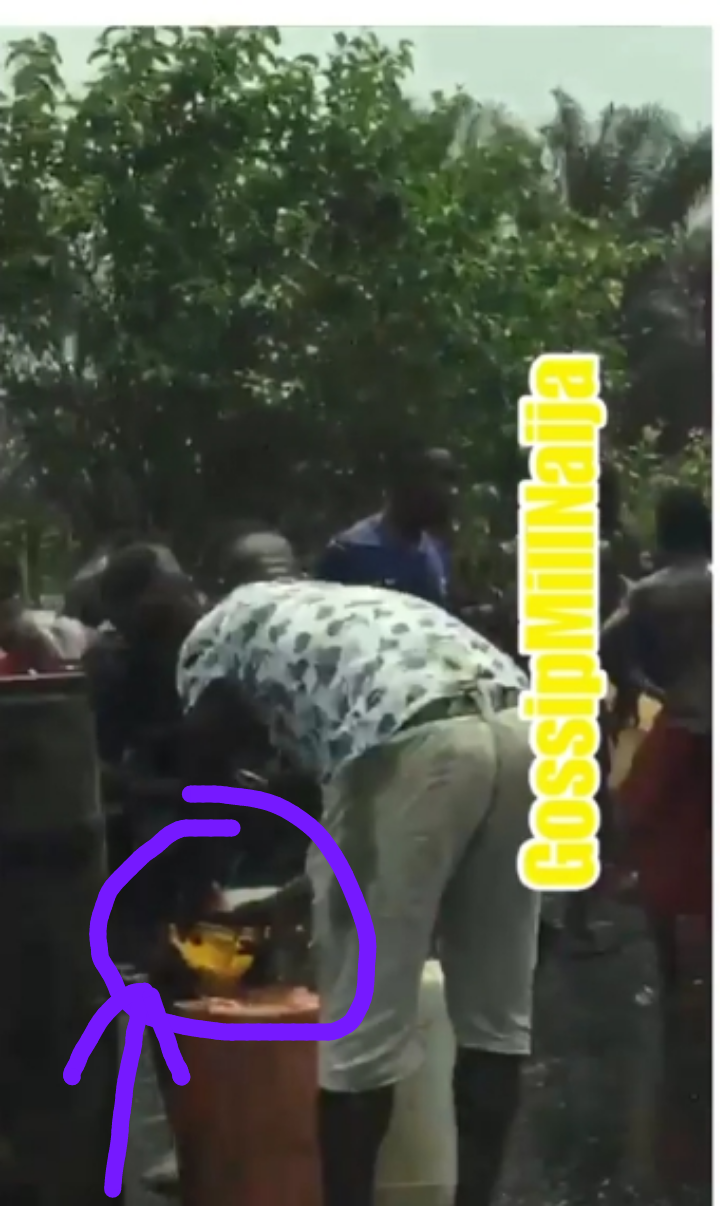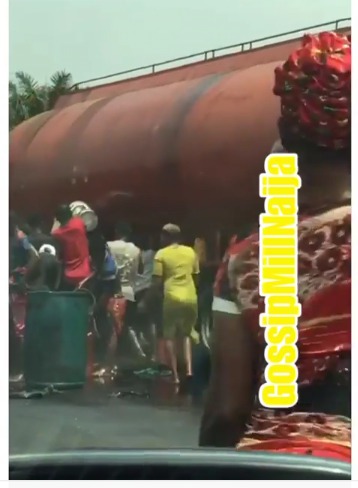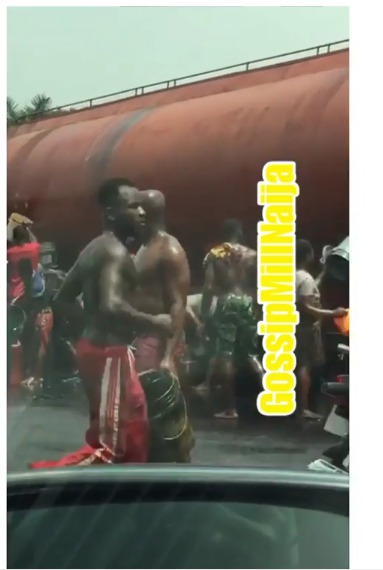 The act however caused many onlookers who stood by to watch such risky act done by these people. This indeed is a risky mission, as a slight outburst could lead to explosion, and eventually claim the lives of innocent persons, even those standing to watch. Scooping spilled diesel is a risky act, and the government should enlighten the masses of the dangers of such act, according to the video and photos that was spotted in Owerri, Imo state. What's your opinion towards this act done by these people, put your thoughts in the comment section below and share to others, as you can like and follow us for more interesting stories all around the world.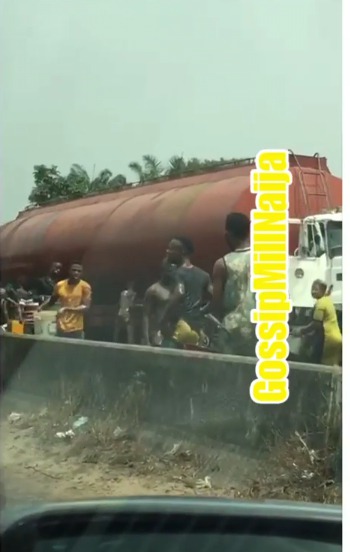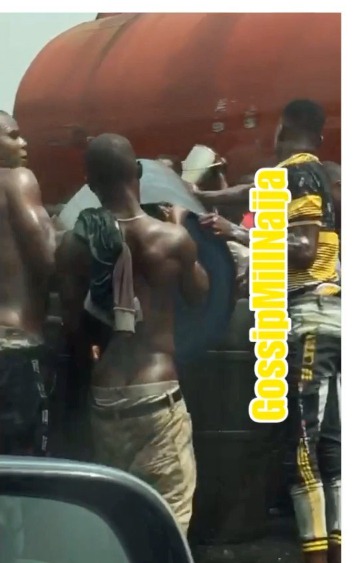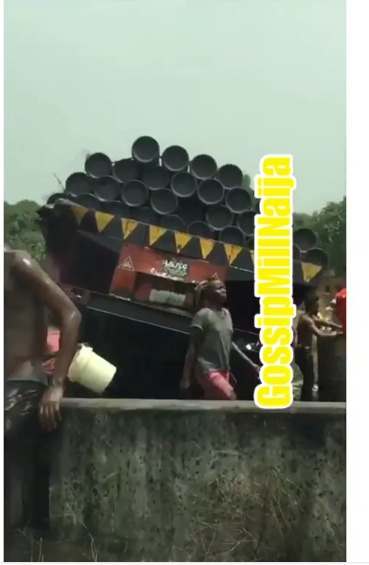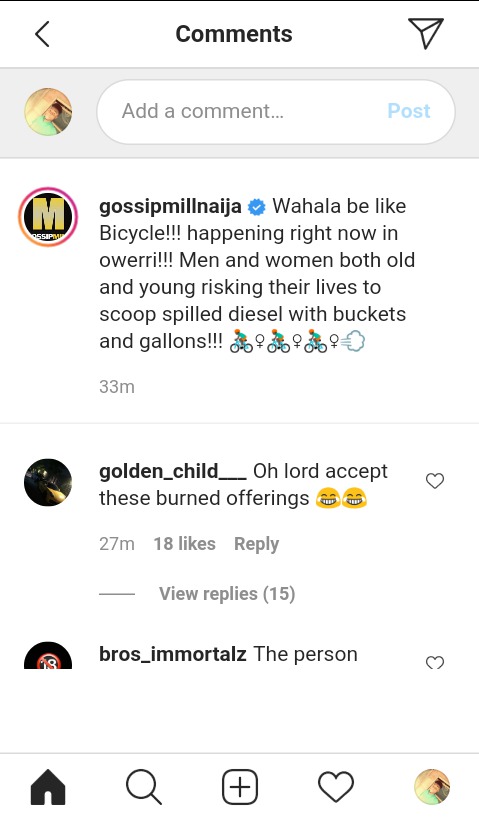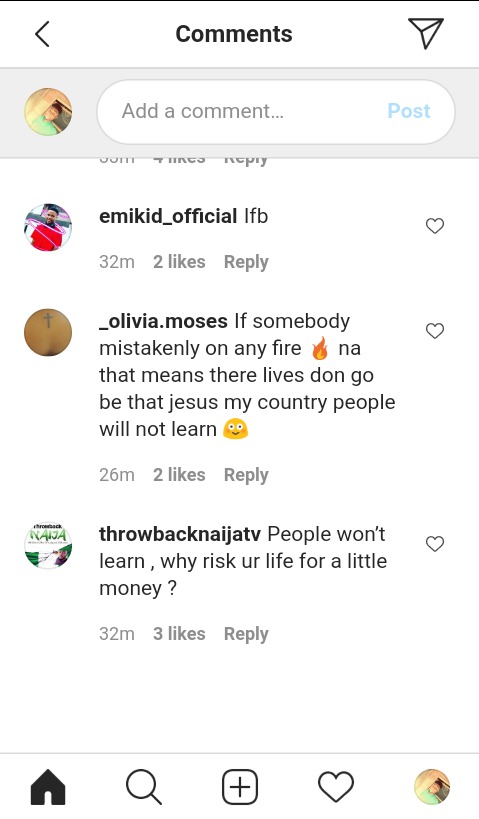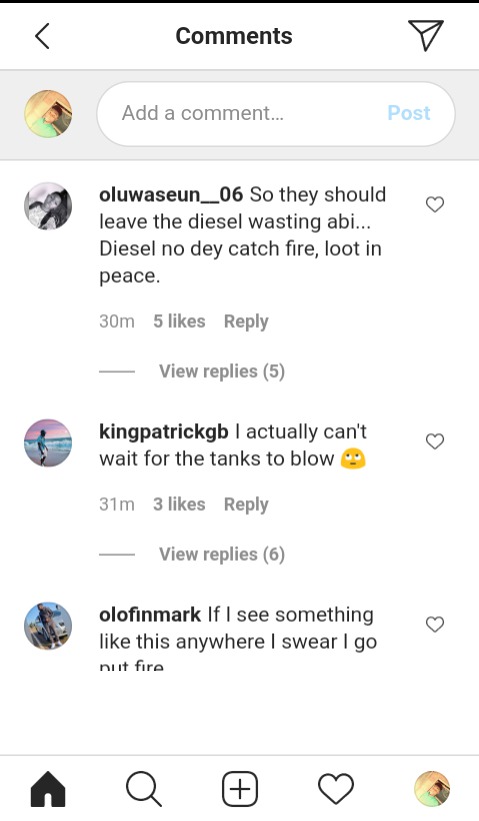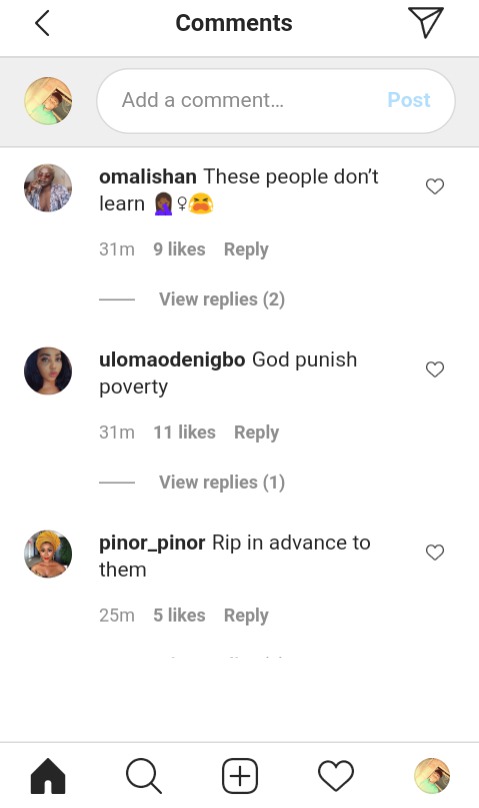 Content created and supplied by: Cyrus.b (via Opera News )