After the Ondo state government gave a quit notice to any Fulani man who cannot register, herders have been silent about it. But now they have started taking action.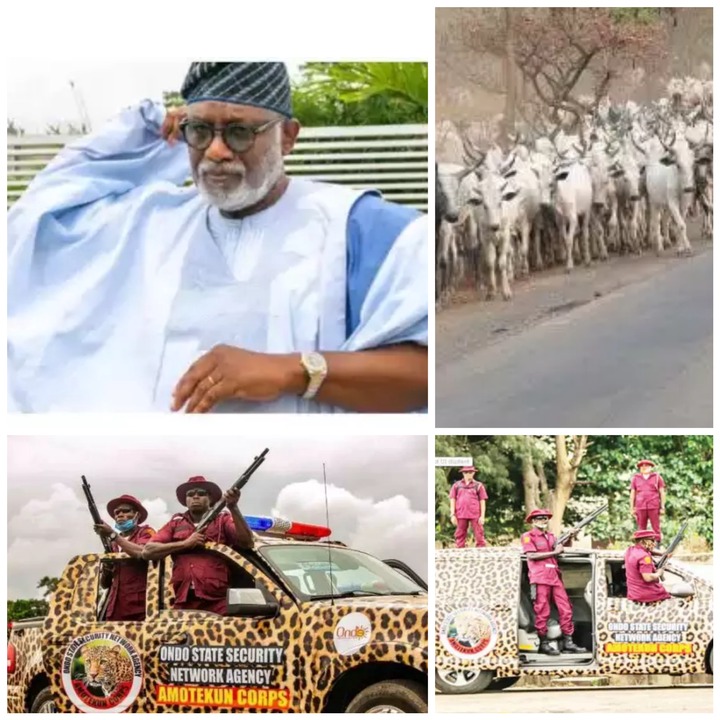 The unregistered herdsmen who were unable to meet up with the government's order, have now started leaving the state peacefully.
Following the recent happenings in the state, the Fulani herdsmen have become a threat to the communities they reside in. The residents alleged that herders are responsible for criminal cases like killings, kidnappings and raping in Yoruba dominated areas in the southwest region.
It was some atrocities committed by the herdsmen in the state that led to the issuing of a quit notice order to them by the Ondo State Governor.
When the government gave the quit notice to any unregistered Fulani man, it seems to be useless because the herders were adamant, but the South West Security Network (AMOTEKUN) of Ondo State chapter have confirmed their compliance to the order now.
Also, Chief Adetunji Adley, the Commander of the state Amotekun Corps affirmed that the herdsmen that couldn't register have started leaving the state.
He said, " Some of them have opted to leave the state because they couldn't meet with our terms and conditions."
According to him, Amotekun security monitored their departure and escorted them to the state boundaries.
Content created and supplied by: AllnewsKY (via Opera News )