Technology is a double-edged sword. While innovation and upgrades can have several benefits for us, they can also be used to cause trouble.
The security camera is one of the wonders of modern technology, which is used at homes as well as in offices. It has gained immense popularity as an effective security measure.
A woman who considered it the only effective way to catch her maid red handed, discovered she stole something that is bigger than money.
According to a post shared by her sister known as Lola Okunrim on Twitter, her sister installed a camera to prove to her family that her maid was the one that had been stealing her money. Her assumptions were proved right when she found out that the maid was the one stealing her money.
However, she was taken aback when she discovered that the maid did not only steal her money but her husband as well. This is a painful discovery which wouldn't have happened if she had not installed the camera.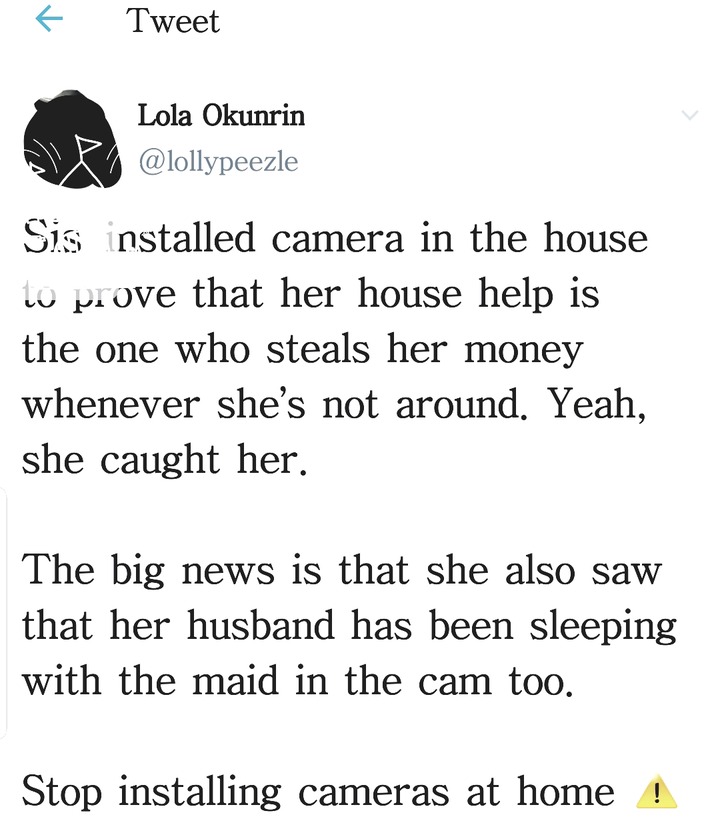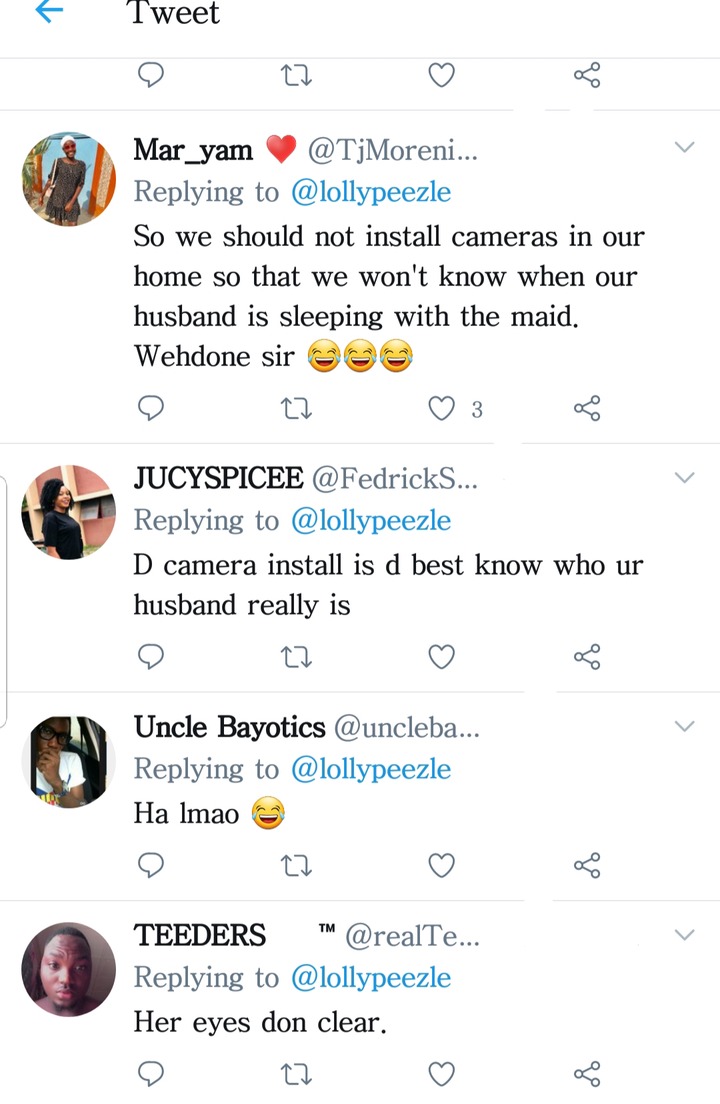 Before making the decision of whether or not to install a security camera system, you should be equipped with knowledge about them. This will help you make an informed decision and get a camera that fulfills your needs and expectations. Once you have weighed the pros and cons, you can decide whether they are right for you.
Make sure you are in agreement with your partner before installing any security camera. People do a lot of things when no one is watching.
Thank you very much for reading.
Content created and supplied by: Chy04 (via Opera News )