CBN Breaks Silence, Reveals Why It Ban Crypto currency
Photo Credit: Naija News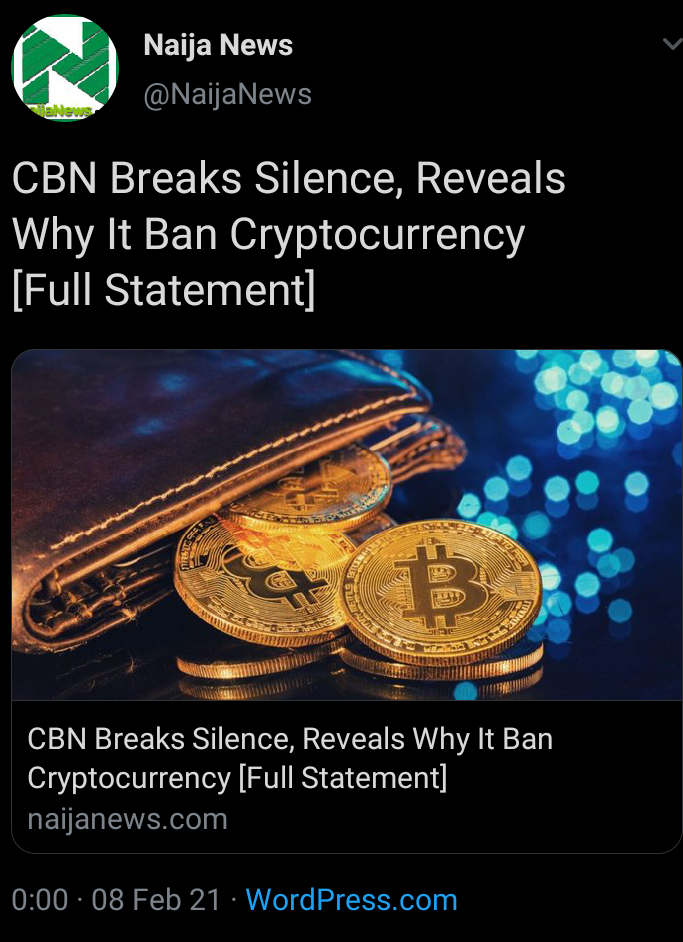 In a statement issued by Osita Nwanisobi the acting director of corporate communications said on Sunday that the Central Bank of Nigeria will continue to do everything withing it's power to ensure that Nigerians desist from using crypto currencies, he further went on to say they are risk of loss of investments, money laundering, terrorism financing, illicit fund flow and criminal activities.
Buhari, Tinubu, Fashola,Okonja Iweala, others for 2021Lagos Ehingbeti
Photo Credit: Vanguard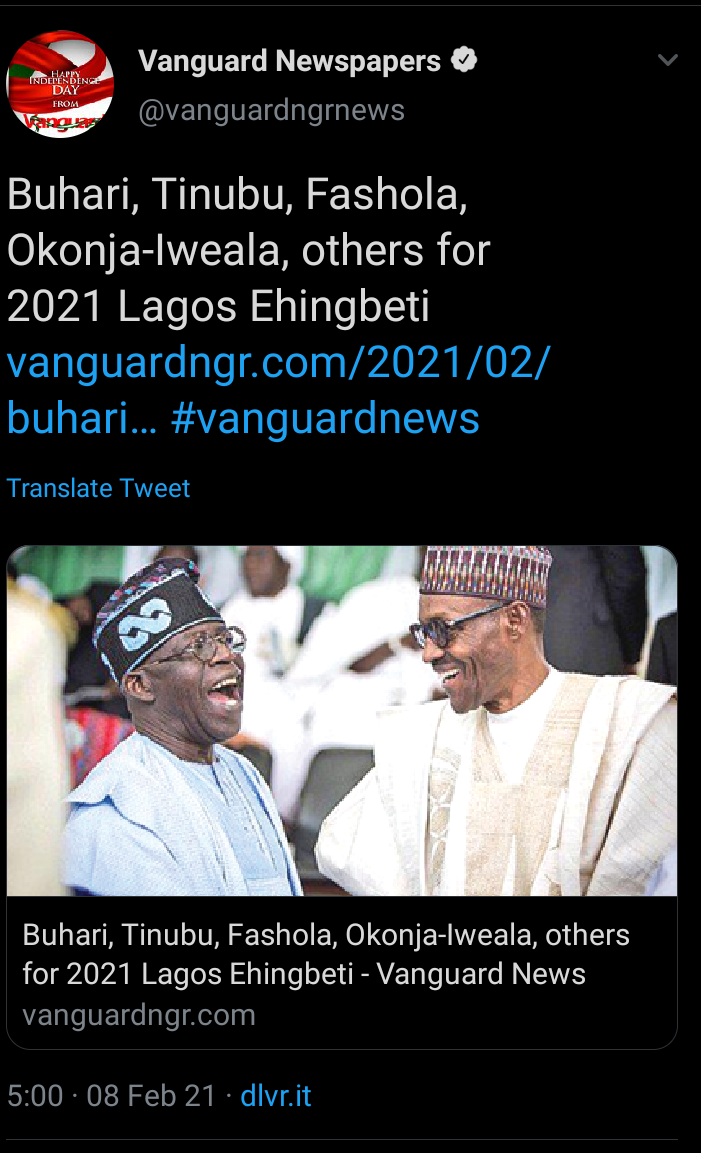 The Lagos Economic Summit themed " For A Greater Lagos: Setting The Tone For The Next Decade" scheduled to hold from next week Tuesday to Thursday will have in attendance the likes of Dr Ngozi Okonjo Iweala, President Muhammadu Buhari, Asiwaju Bola Tinubu who was a former Lagos Governor, Mr Babatunde Fashola who is the current minister of Housing and others to grace the occasion, there is an estimated speakers of over 150 people from different countries all over the world.
Police Rescue Kidnapped Victims, Recovers Rustled Cows In Zamfara
Photo Credit: Vanguard News Paper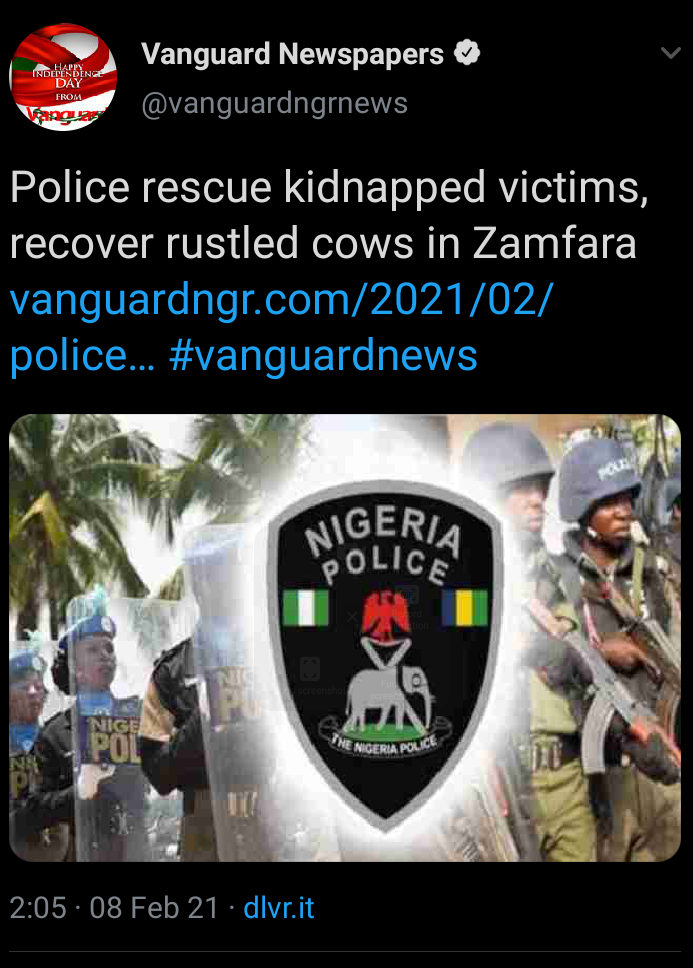 According to a reports issued by Gusau the public relations officer of the Command and SP Muhammad Shehu, the Nigerian Police command chapter in Zamfara state, it recovered Vehicles, 11 rustled Cows and finally rescued 5 Kidnapped Victims. Furthermore, immediately after the rescue all the victims were medically attended to and reunited with their family.
Yoruba Needs To Understand The Fulani Men Well- Olutayo Adesina
Photo Credit: The Cable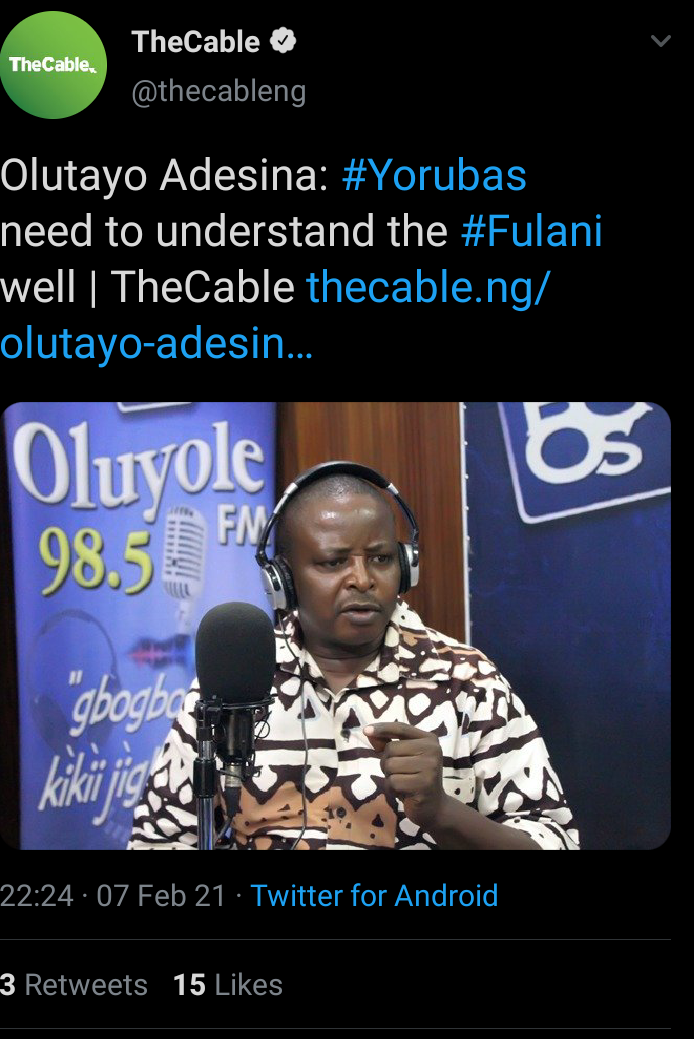 Olutayo Adesina while speaking on a radio show called Oluyole 98.5 fm, Oyo state said that the Fulani people are currently the most pampered and clarified the reason why most tribes are against them because of the perception against them, he went further to blame the British colonial masters for granting them certain privileges that is now causing deficiencies now. Furthermore, he stated that the Yoruba do not yet understand the Fulani's well, they need to understand their neighbors because they are fragile, harmless and friendly and lastly said he won't go further than that.
Photo Credit: Google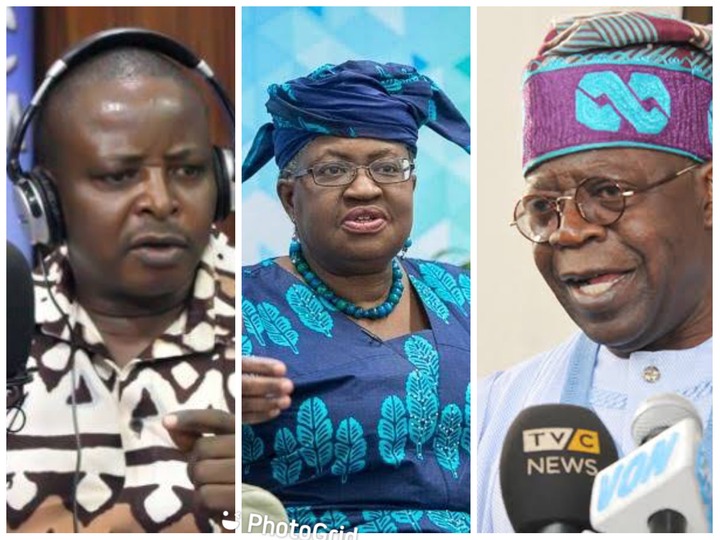 You can drop your opinions concerning the Headlines on the comment section below.
Content created and supplied by: Warri1stsom (via Opera News )