Father lord today is the new day of the new month of March, let all my enemies run before me this month.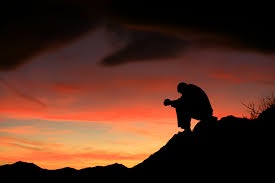 Good morning Jesus, good morning holy spirit, I bless you three in one God for the great things you have done for me in the month of January and February.
Since this year started have seen your mighty power in my life.
Lord jesus we've started a new month today, lord have never see this month before but you understand everything that is there
Lord this month please come and take preeminent and control over my life.
Be my fortress and my shield, protect me from all evil works.
Jesus in this month please come down and make me who you want me to be.
Jesus I don't want to fall into the hands of the Kidnappers or bandits this month
Lord please protect me and all my family members.
Everyone that is related to me is covered with the blood of jesus.
Please protect us all
I don't want to cry over anybody this month, come and keep me and all people related to me in your mighty hands.
Father please keep my going out and coming in this new month.
Everybody that is reading this text and saying amen, lord please give each and everyone of them a testimony.
Let the month of March be a month of our exceeding glorification.
I will forever bless your holy name, thank you Jesus.
Aaaaaaaaamen.
Thank You Jesus......
Content created and supplied by: Davedame (via Opera News )