According to a sad news that was published this morning, it has been alleged that a 45 year old man whose name was given as Agyemang is currently on police trail, after he set his fiancee's room on fire, which eventually led to the death of one of his stepchildren.
It was made known that the suspect and the woman have been having misunderstanding between them over sometime, until when the matter got worst early yesterday morning, around 12am, as it was alleged that the man poured petrol around his lover's room while she was sleeping with her three children and set it on fire.
According to what the landlord of the house, whose name was given as John Opoku said, he made it known that he started hearing the woman screaming for help around 12am in the middle of the night, as she was saying that "Agyemang was killing her" and due to this, he went to their rescue, as he saved the woman and two of children. Although, it was made known that the woman and two of her children are in critical condition, but, he could not save her 11-year-old child, due to intense fire.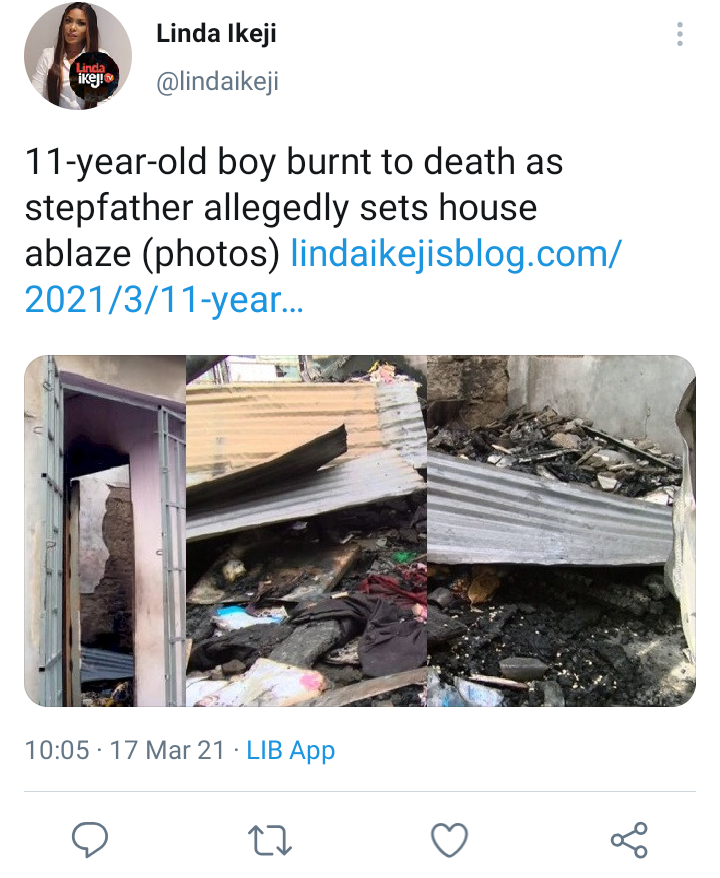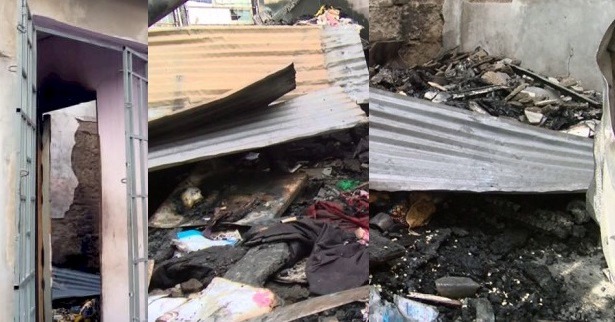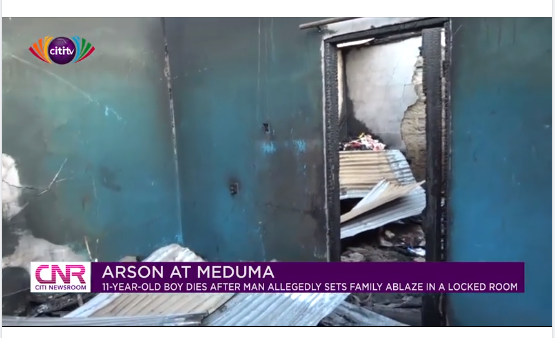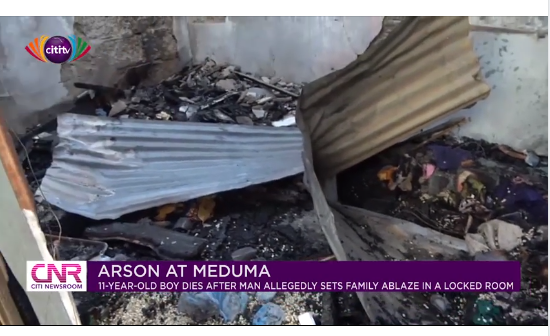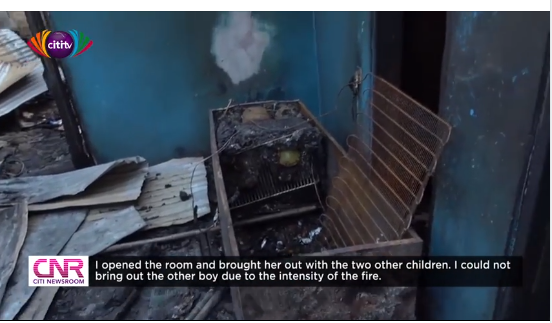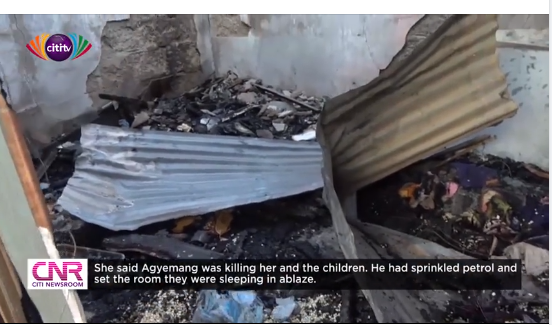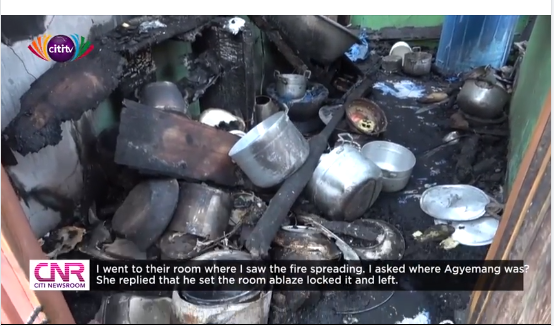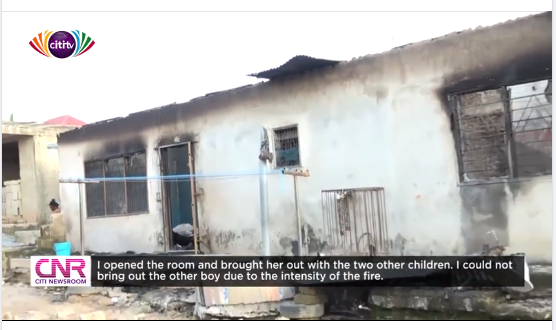 Content created and supplied by: Mediateehem (via Opera News )