According to a sad news that was posted by Channels Television this afternoon, it was alleged that 72 hours after some daredevil armed robbers attacked a new generation bank in Delta community, residents of the community who were affected in one way or the other are still counting their losses.
When a resident of the community was talking to Channels Television correspondent, she made it known that when the robbers came in their Sienna and they started their operation, one of the robbers was stagnant in front of her shop and they heard him saying that, anyone who raises up his or her head will die immediately.
In another interview, the daughter of the policeman that was killed during the attack also narrated what happened, as she alleged that they didn't know that her dad had already been killed during the robbery.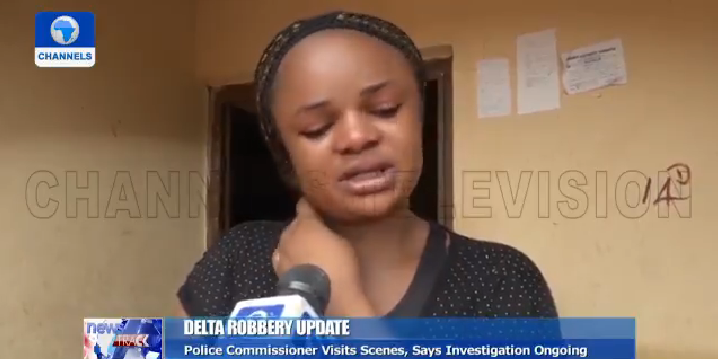 She made it known that on that same day the sad incident happened, she talked to her dad over the phone and he alleged that he will be coming back home in the evening but unfortunately, after the robbery operation ended and they didn't see him, they went to his station but, didn't see anybody there until his colleagues came to their house the next morning to tell them that her dad was shot during the operation and he died there.
Content created and supplied by: Mediateehem (via Opera News )