Earlier this afternoon, there was reportedly another fuel tanker explosion which burned down a filling station in Alagbole Akute area of Ogun state. Fire fighters were immediately spotted at the scene trying to stop it from causing more havoc.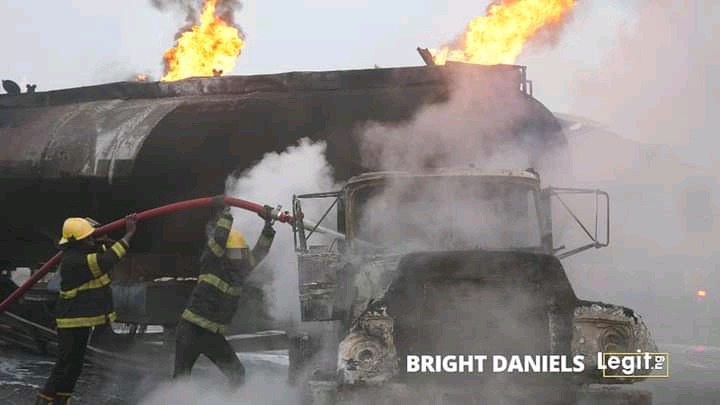 As at the time of filing this report, there was specifically no true information concerning the actual cause of the fire outbreak. And it was gathered later on, that no body was found dead or heavily injured by such a terrible incidence, because fire service workers fastly arrived the scene to quench it.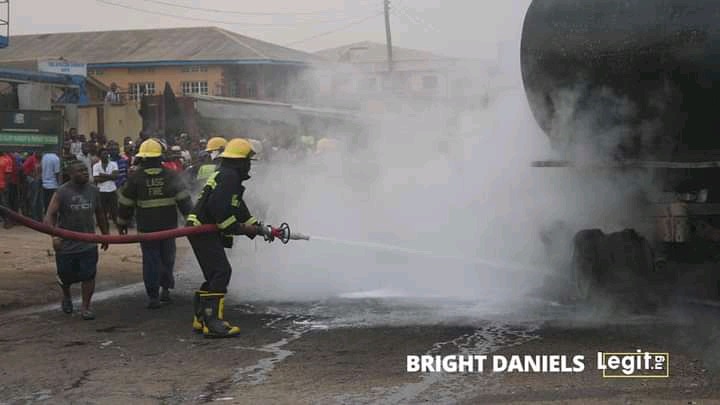 Most people who visited the area were very grateful to God because no worker lost his or her life there.
Although the explosion was very severe to have burnt down virtually all the fuel, gas and kerosene pumps in the station.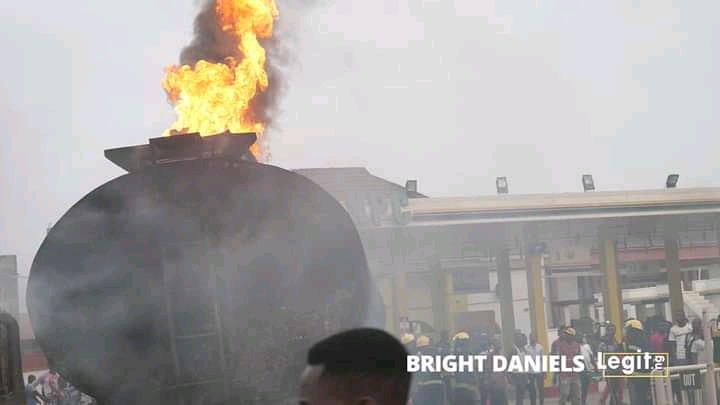 When things like this happen, some individuals may begin to wonder how any reasonable person could ignite a fire around such a sensitive place.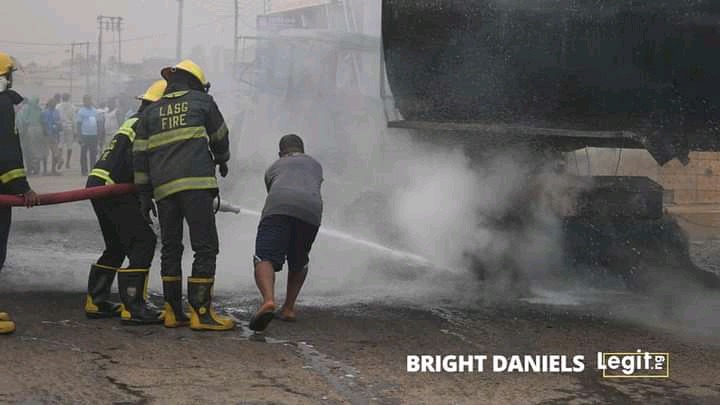 However this is a great lost of investment and the owner will be looking forward to fixing things again.
What can you say about this?
Content created and supplied by: Micahchukssy2017 (via Opera News )