kindly follow this channel for more updated news to come your way.
Verification source: DAILY POST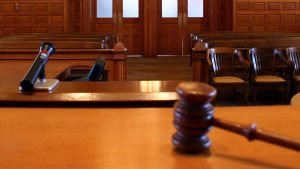 Mr. Nasiru Hamisu, a Jigawa man buried Zainab, his biological daughter alive in his room. 
However, Dr. Musa Adamu, the Prosecution counsel, and an Attorney General presented three witnesses before the court, together with a Medical doctor at Ringim General Medical Hospital, Wife of the deceased and defendant's Father.
Having heard from these witnesses, the Jigawa State High Court in 'Ringim' sentenced the prosecutor to death by hanging, for committing "the crime."
"The prosecution counsel had proven this case beyond a reasonable doubt," Justice Ahmed Kazaure Muhammad reported...
"If a man can do this to his child, what can't he do to other people? Parents please be watchful of your Childrens steps, don't let them leave your care for no reason, in a time like this. I pray that none of us shall have reason to mourn this Year," My advice as a writer.
Content created and supplied by: Aderemipoetry (via Opera News )