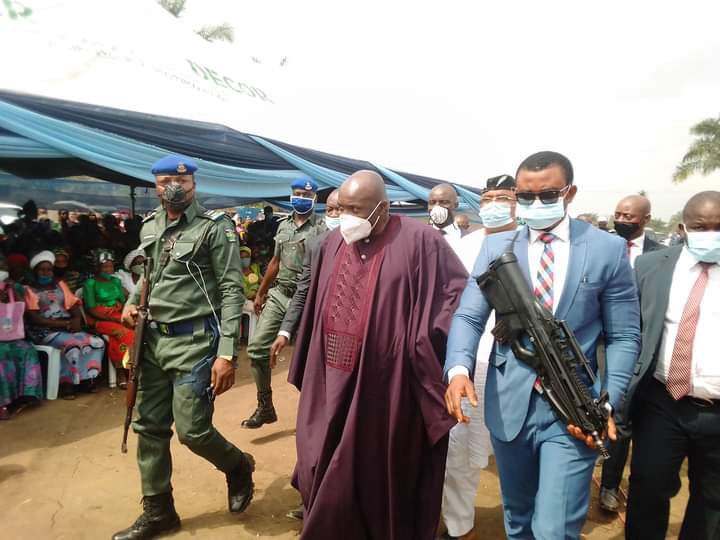 Senator John Akpanudoedehe arrives the Ikot Nya hometown of the late Otuekong Idongesit Nkanga
Dateline: 06 February 2021
A former indigenous Military Governor of Akwa Ibom State, Otuekong Idongesit Nkanga, a retired Airforce Wing Commander, passed on on the eve of the 2020 Christmas celebrations. As a former head of the Akwa Ibom State Executive Council, the State Government, under His Excellency, Governor Udo Emmanuel, organized an elaborate funeral obsequies for the former Airforce Commander.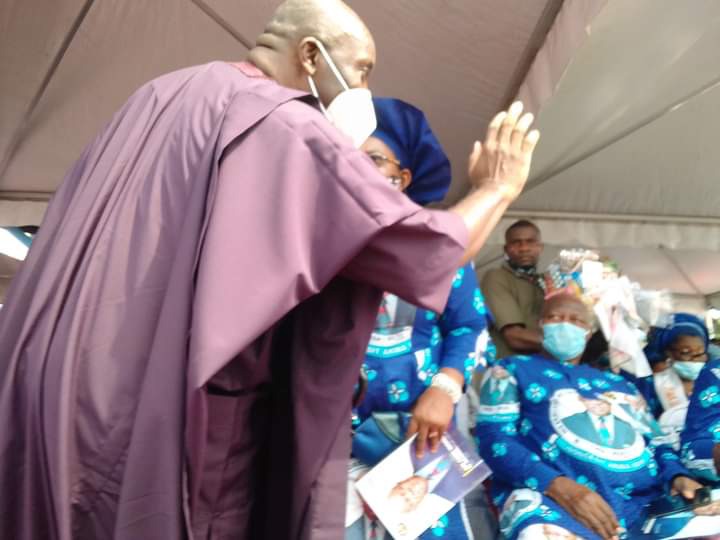 Dignitaries from all works of life, especially illustrious sons of Akwa Ibom State, spared their various schedules to pay their last respect to the veteran, serial, and constantly victorious Director General of the PDP Governorship Campaign Council for the State, among whom was the incumbent Head oof PC National Secretariat, and Secretary of the Caretaker/Extraordinary National Convention Planning Committee, Senator (Pastor) John James Akpanudoedehe.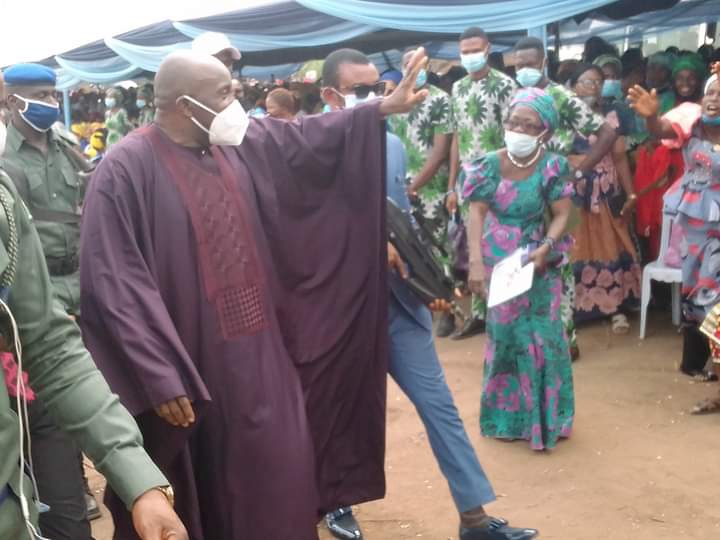 Senator Akpanudoedehe, who is a personal friend of the retired late Airforce Wing Commander, was the Pioneering Director General of the PDP Governorship Campaign Council for Akwa Ibom State, who left that office for the late Otuekong Nkanga to occupy.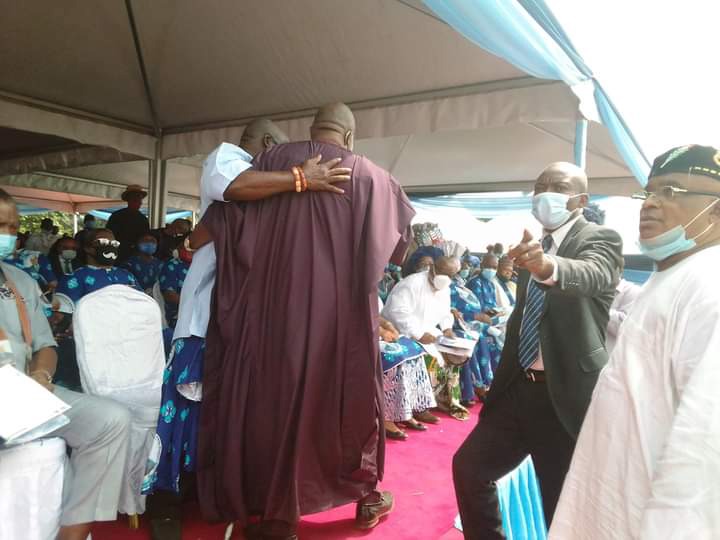 The funeral service which took place at the country home of the late Otuekong, in Ikot Nya in Nsit Ibom local government area of the State, afforded the National Secretary of the APC to pay his tribute to the depart friend and contemporary; and to console the family of the departed.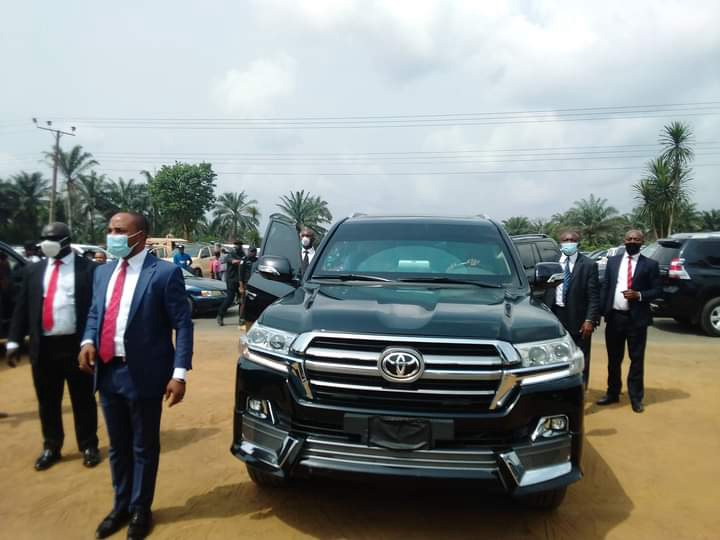 Senator Akpanudoedehe who flew into Akwa Ibom State early today, 6 February 2021, drove directly from the Victor Attah International Airport in Uyo to the hometown of the deceased in Ikot Nya, Nsit Ibom Local Government Area of Akwa ibom State, and again returned to Abuja immediately after attending the funeral service and consoling the family of the departed.
It should be recalled that the APC registration and revalidation of membership exercise is ongoing and the National Secretary's table is presently full, needing his ever attentive attention. He took off again on his way to Abuja at 3:30pm GMT.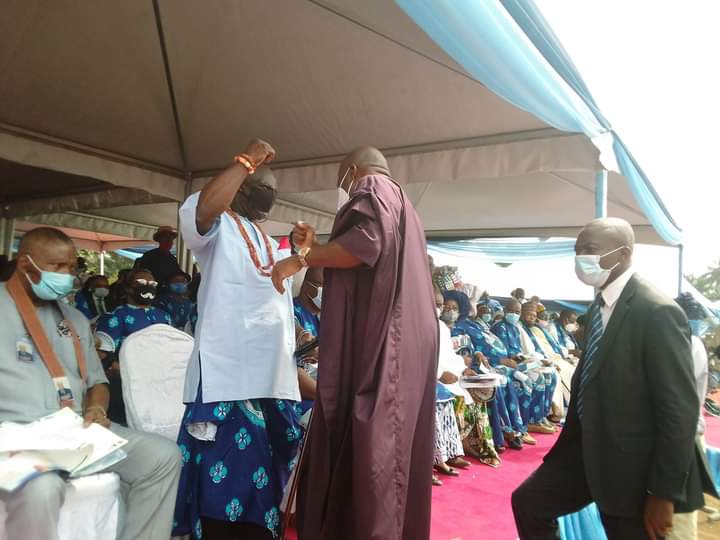 Senator Akpanudoedehe facilitating with the Hon Minister of Niger Delta Affairs, Senator Godswill Obot Akpabio, who was also a guest at the funeral.
Content created and supplied by: IniMorgan (via Opera News )