Check out this fact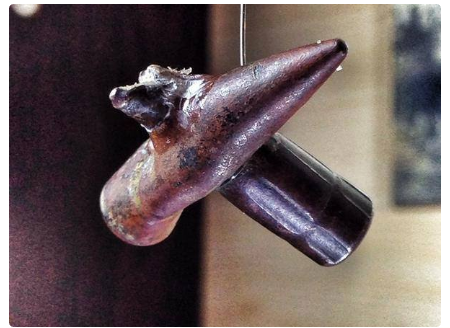 Here is a picture of the two allegedly collided bullets at battle of Gallipoli
Looking at this pictures, the bullet shown here with the grooves on it i.e the one coming from the right hand side absolutely shows it has been shot from a rifle. Those longitudinal grooves on it are from the rifling in the bore of the rifle's barrel and is clearly shown here that the Rifling spins the bullet to stabilize it in flight. And the answer is yes, it hit the bullet but not absolutely in mid-air.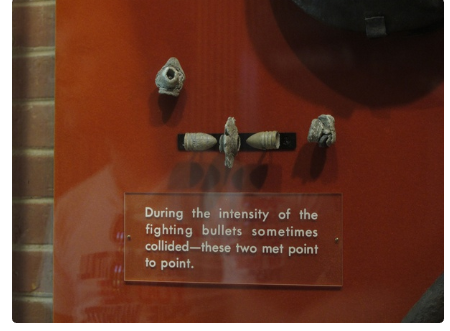 Backing it up, the fact that this hit bullet has no rifling mark on it literally means that it was not actually shot from any gun at that moment but likely from a cartridge box on a soldier's belt or so.
To also back this up, Modern tactics and political paradigms pretty much negate this possibility of two bullets colliding with each in mid- air.
So the answer to this question is Yes and No, two bullets can get entangled with each other and absorbed each other but to have that in mid-air is absolutely kind of hard. not in this case apparently.
Content created and supplied by: Sheyog (via Opera News )