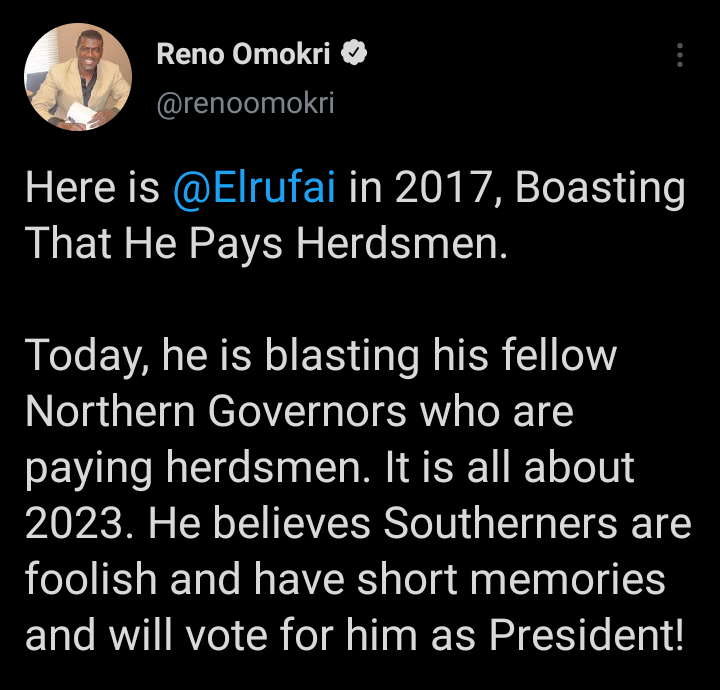 Here is @Elrufai in 2017, Boasting That He Pays Herdsmen. 
Today, he is blasting his fellow Northern Governors who are paying herdsmen. It is all about 2023. He believes Southerners are foolish and have short memories and will vote for him as President!
See mixed reactions on the post made by Reno Omokri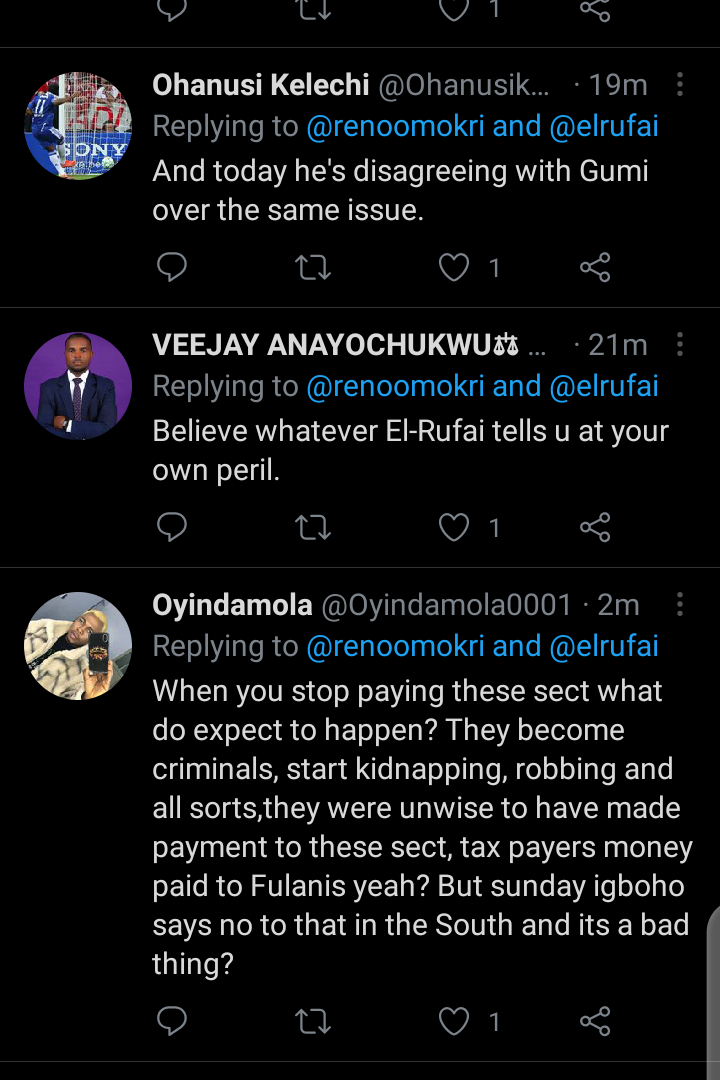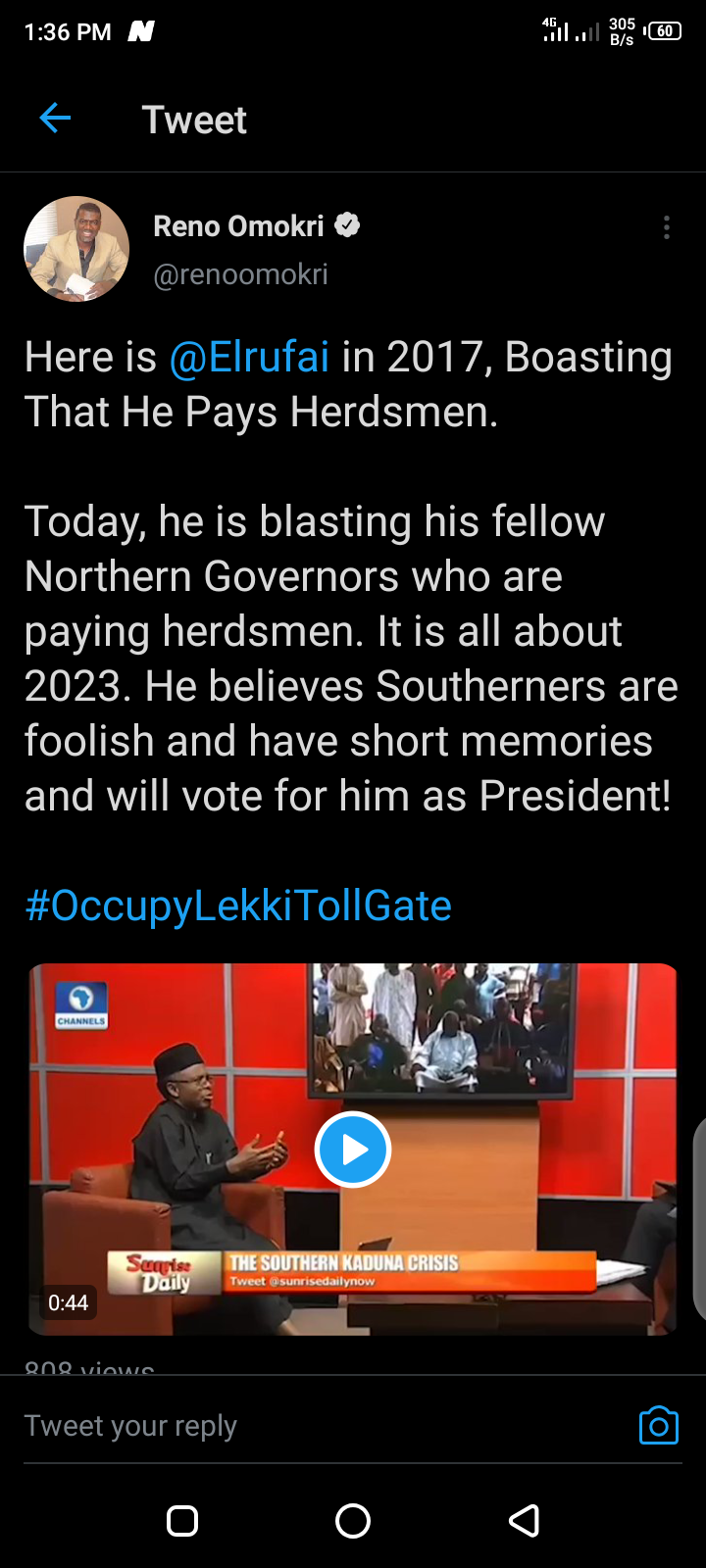 "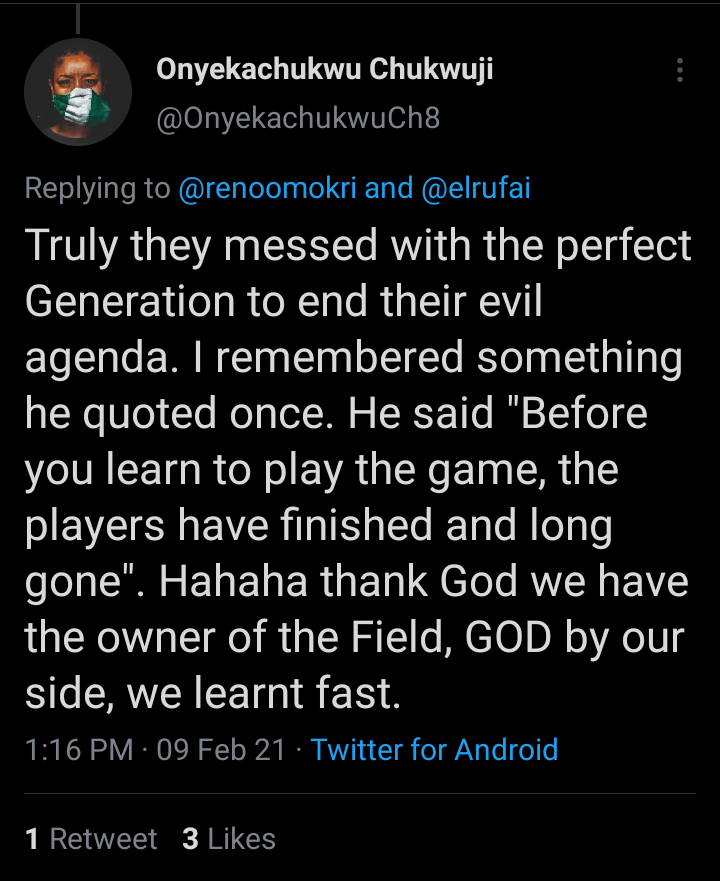 Truly they messed with the perfect Generation to end their evil agenda. I remembered something he quoted once. He said "Before you learn to play the game, the players have finished and long gone". Hahaha thank God we have the owner of the Field, GOD by our side, we learnt fast"
You don't know them, how do you pay someone you don't know or seen ?
"These people are sponsoring terrorists. Because there is nothing else a terrorist does with money rather than acquiring more weapons. El-rufai and others like him should be tried by ICC"
When you stop paying these sect what do expect to happen? They become criminals, start kidnapping, robbing and all sorts,they were unwise to have made payment to these sect, tax payers money paid to Fulanis yeah? But sunday igboho says no to that in the South and its a bad thing?
Content created and supplied by: Starlife-Update (via Opera News )