A united kingdom based woman who was accused of fraud allegations has resurfaced on the media as she reportedly writes gofundme to return £46,932 donated for Sunday Igboho.
Recall that Ms Maureen Badejo came under fire after she reportedly embezzled 2.6 million naira raised for sunday Igboho, however Ms Maureen Badejo has cleared the air that she didn't take any money.
The video was shared by a famous blogger Kayode Ogundamisi, Kayode Ogundamisi made the video available for public after Ms Maureen spoke woth Yomi Koikoi on the issue.
In the voice note shared in the video, she could be heard asking Yomi Koikoi why he didn't acknowledged the fund raised for Igboho, his reply was what got her angry that triggered her action.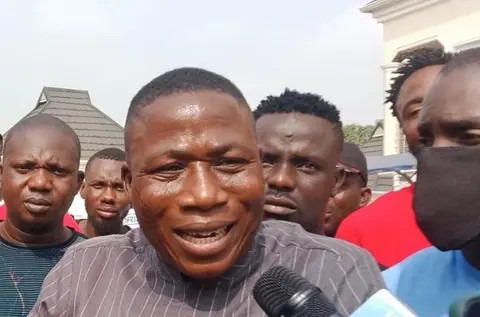 Sunday Igboho's spokesman Yomi Koikoi could be reportedly heard saying the money is no big deal. She then noted in the video that Yoruba liberation should not be a money making venture.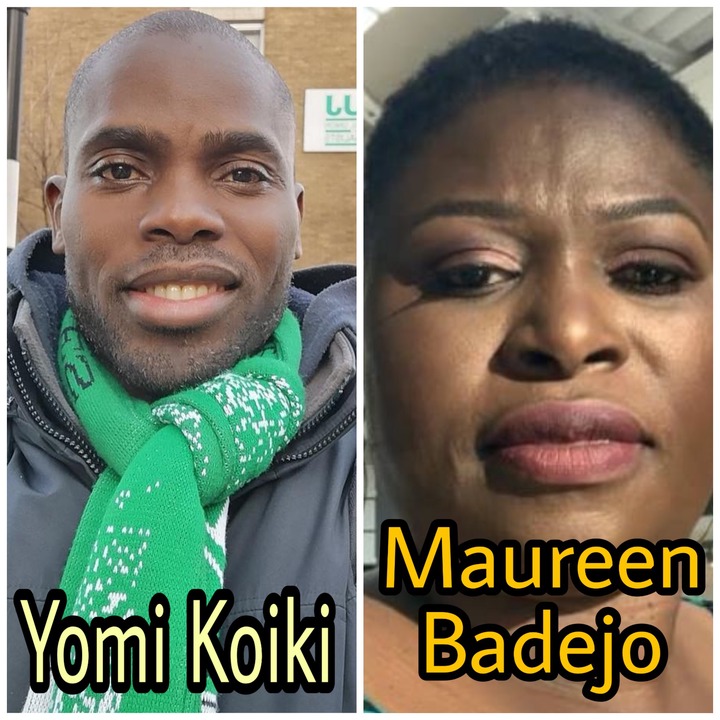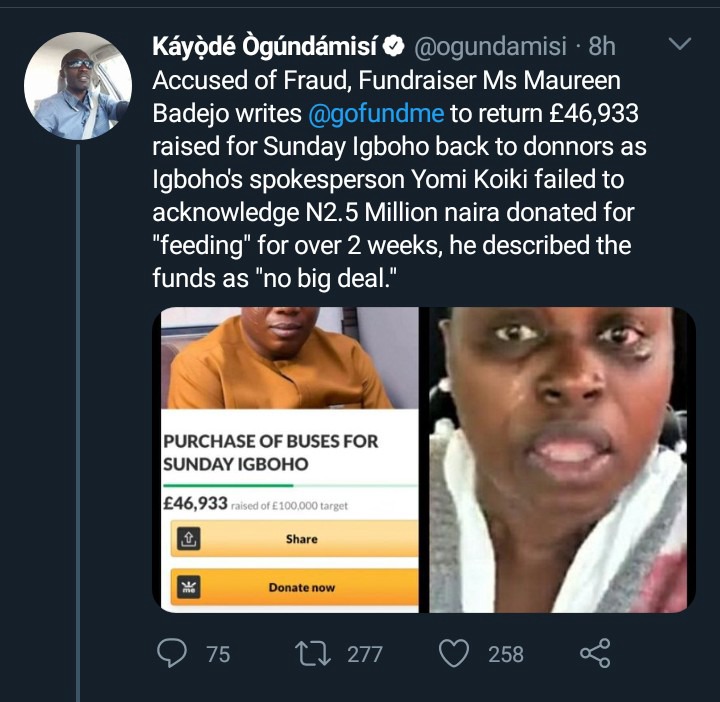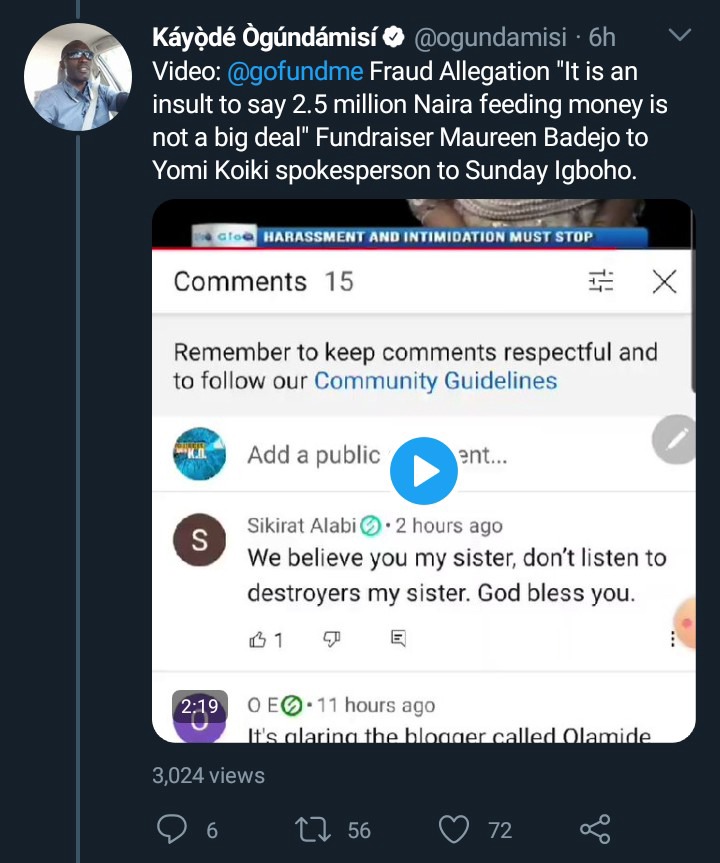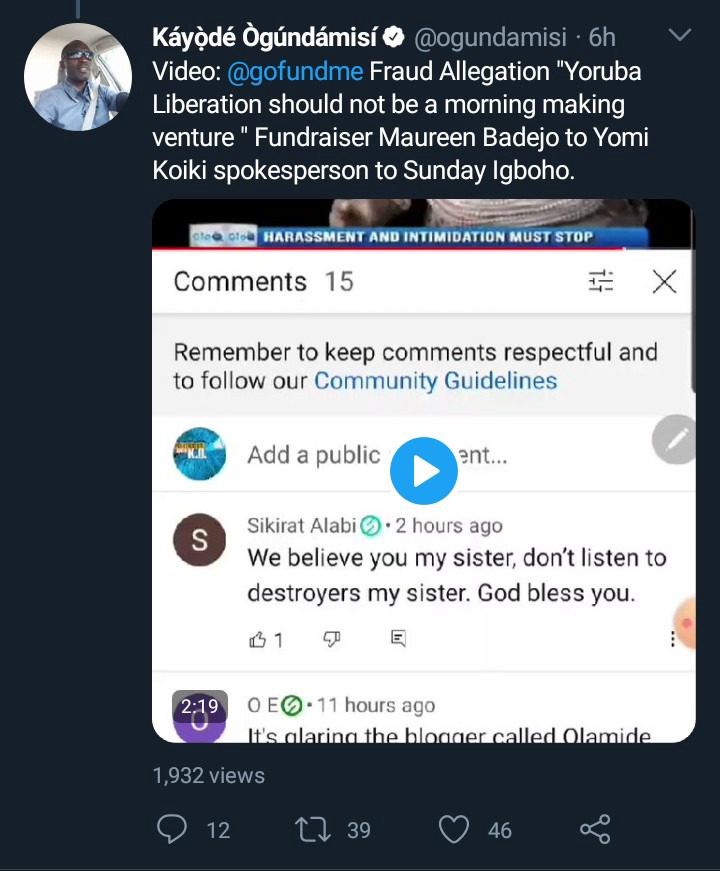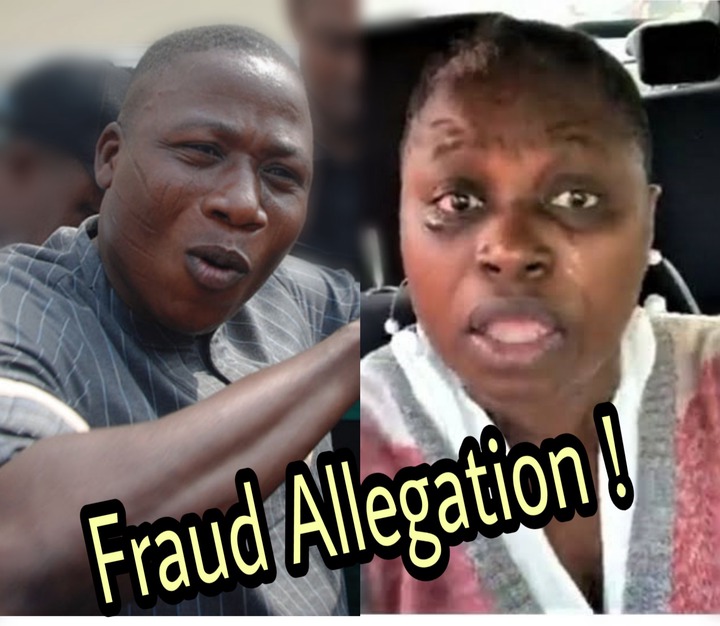 Content created and supplied by: Emmsloaded (via Opera News )