"When A Motivational Speaker Ends up As Bus Driver" - See What Was Spotted On A Bus That Has Sparked Reactions On Social Media.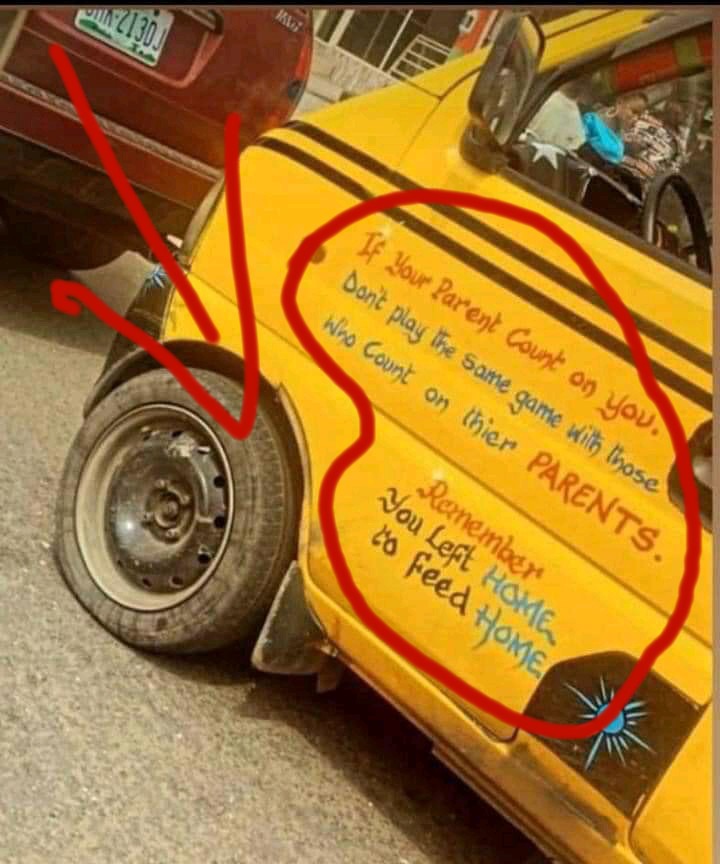 This life today is full of uncertainty and as humans sometimes, we may not get what we want in life or what we desire to be in the future that why is the bible stated that that the swift do not always win the race, nor do the mighty win the battle, nor do the wise always have the food, nor do the intelligent always have the riches, nor do those with knowledge always have success because time and unexpected events overtake them all.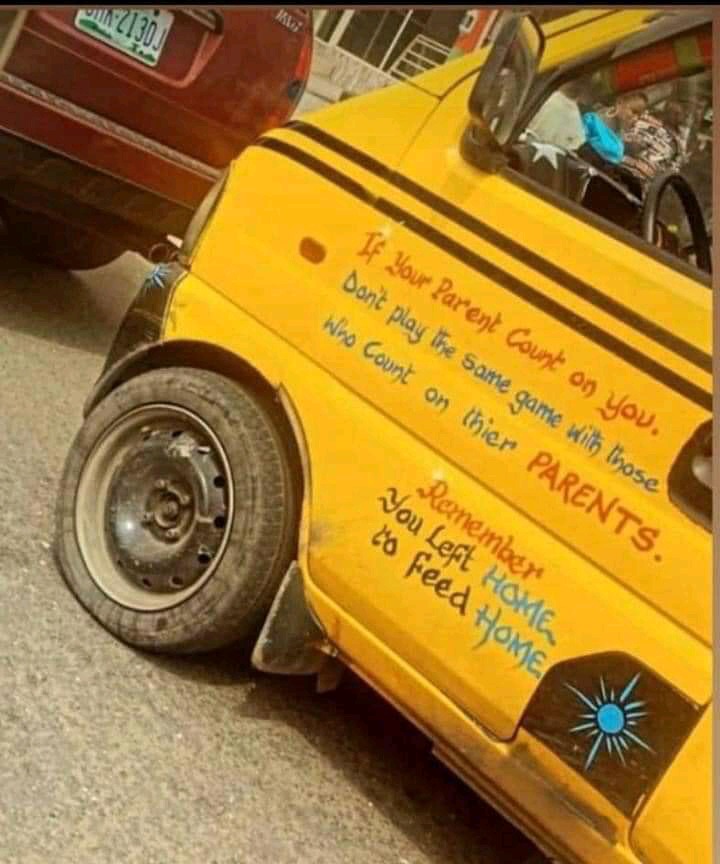 Time and uncertainties are the cases with many individuals today and I think this bus driver is not far from such uncertainty as it is clear from the motivational quote written in his truck. Although with the uncertainty of life many people have used it to their advantage and I also think that is what the bus driver is attaining as you can see from the quotes on his car. Below here is what is written on his truck as I quote.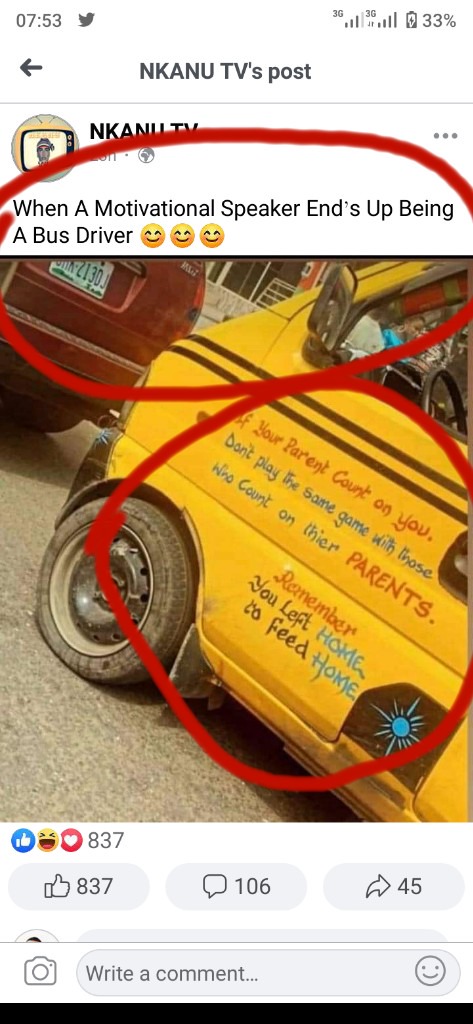 "If your parents count on you, don't play the same game with those who count on their parents"
"Remember You Left Home To Feed Home" - This quote from this bus driver causes a lot of stirred reactions on social media this morning as most people praise the man and others blast the posters as they say he is mocking a person who is saying the truth. Here are some of the reactions below.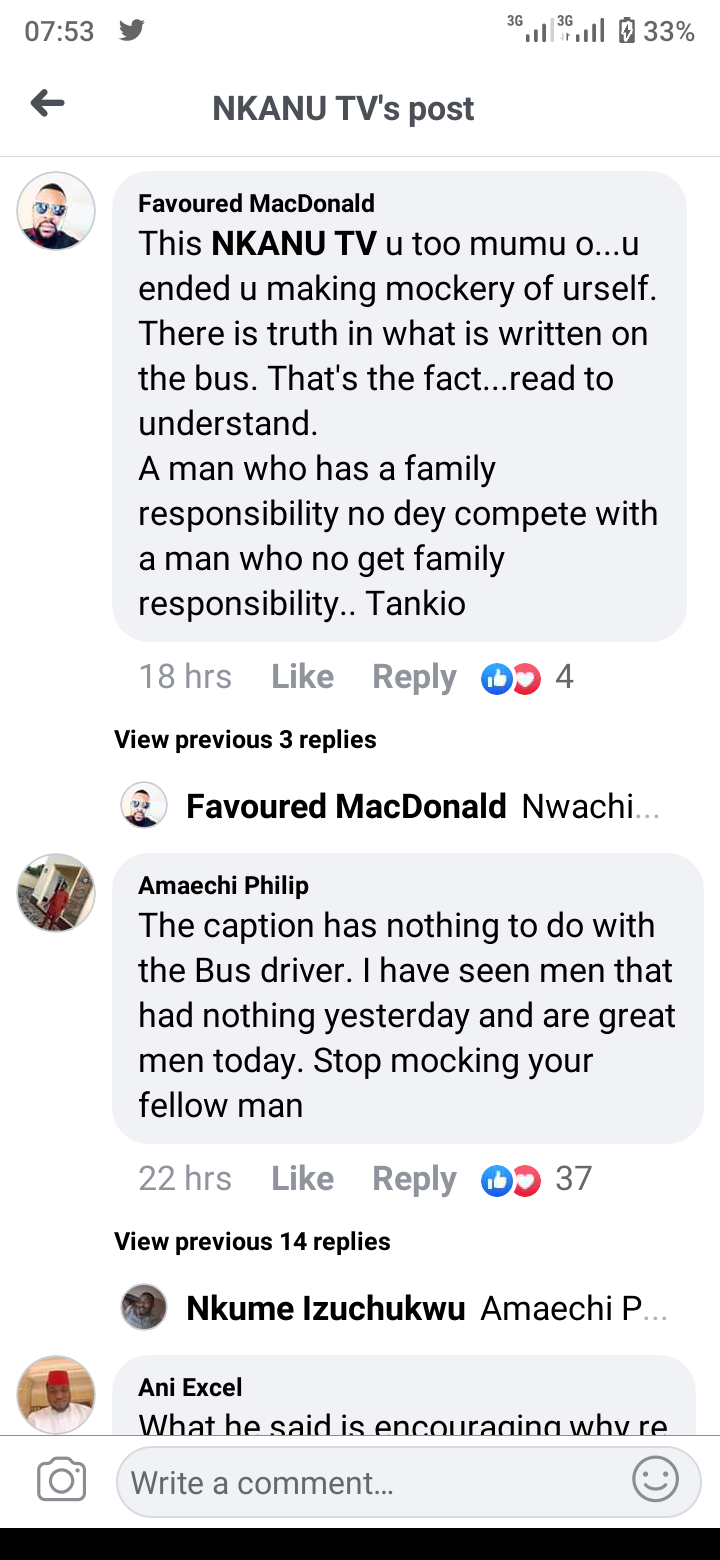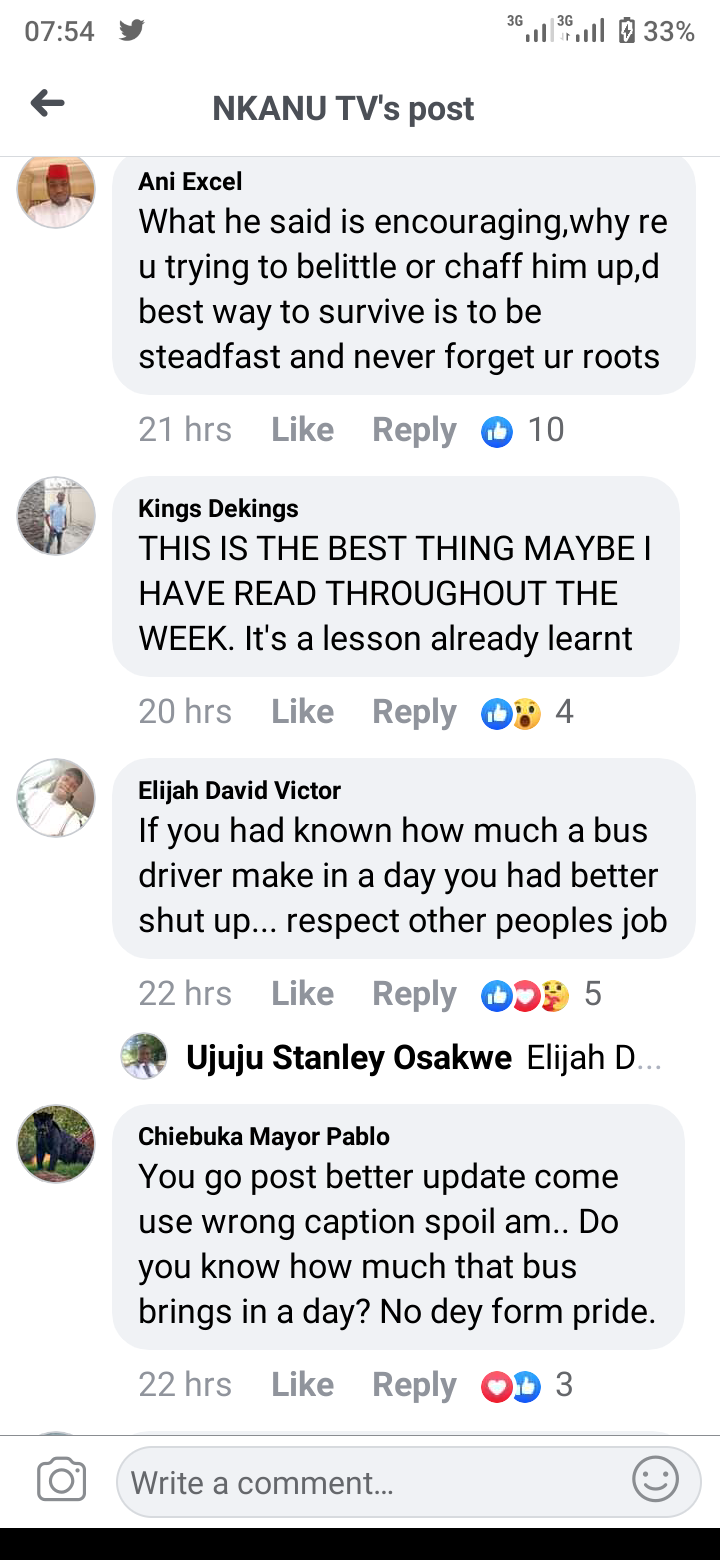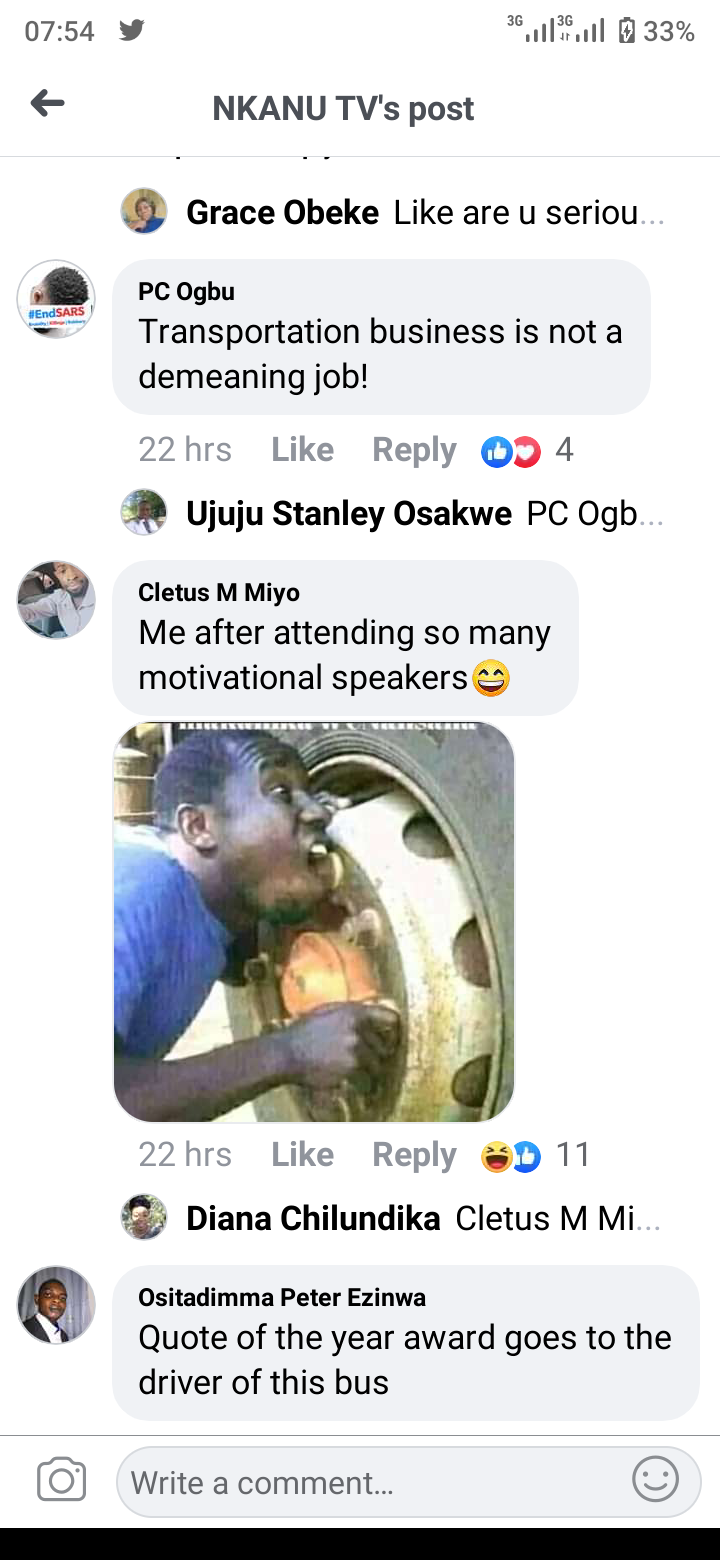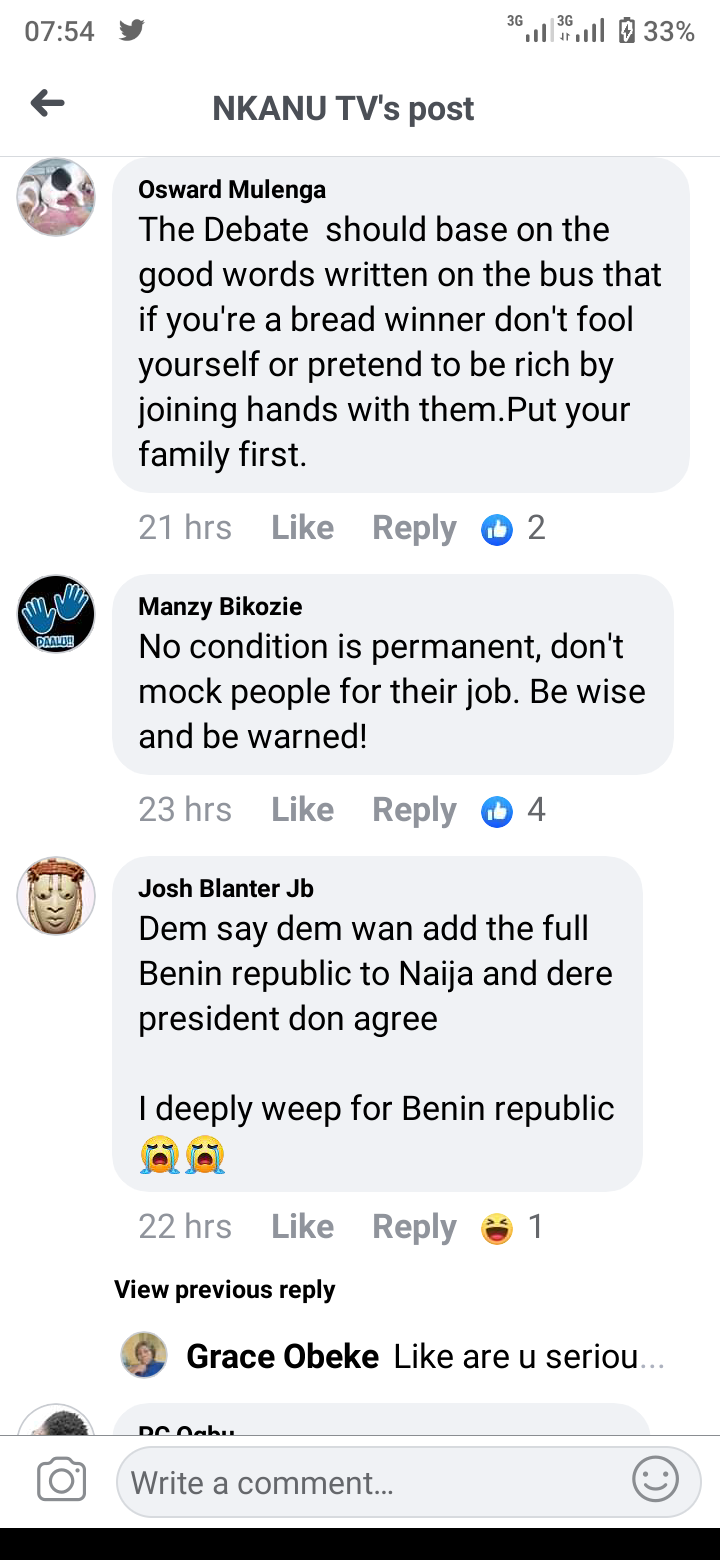 Quote of the day!! - "Remember You Left Home To Feed Home"
Personally, when I saw this quote from this bus driver it is a big add up to my day today and I think if everyone thinks the way this bus driver think, there will be fewer Beggar out there in the streets. What Do You Think? - Let Us Know In The Comment Section Below, Like, And SHARE. Don't For To Follow For more updates.
Content created and supplied by: Oxiwrites (via Opera News )