One lady identified Ifeoluwa must have probably woken up on the wrong side of her bed after remarking, "If beans is your best food, then you're a mad person".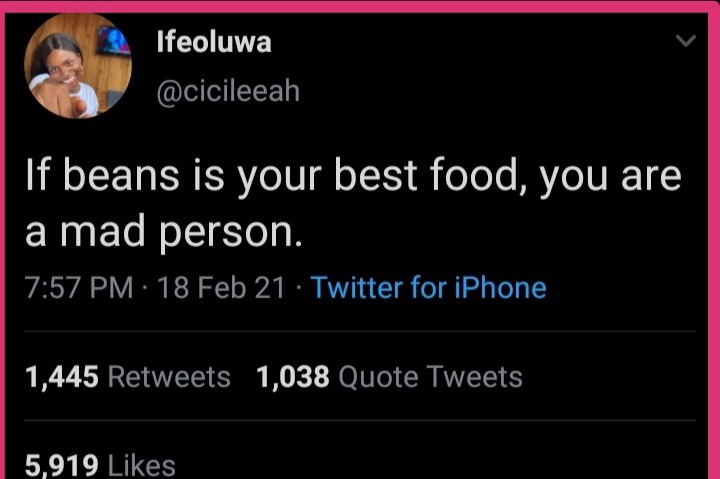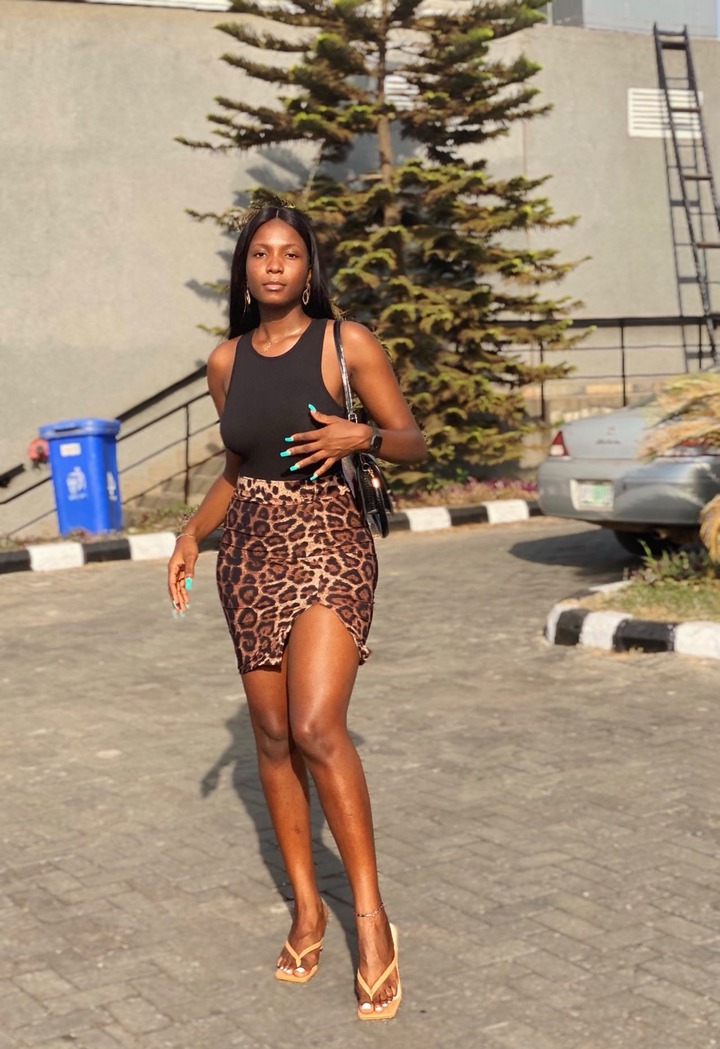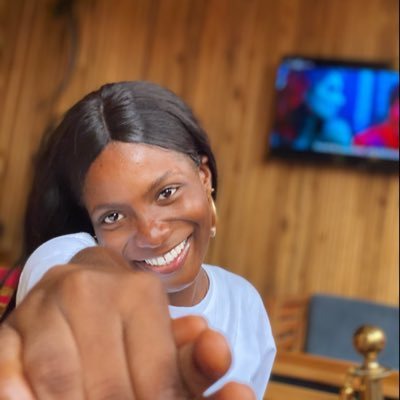 Quite a few numbers of people certainly detest beans as food, but also it is some other people's favourite meal. Of course, there's an adage that says, 'One man's meat is another man's s poison'. 
However, beans has a large variety of benefits to the Africans especially, much more that is found to be the cheapest source of protein available for now. Not many people can easily have access to other sources of protein such as meat, egg, cheese, and fish, but beans is always readily available.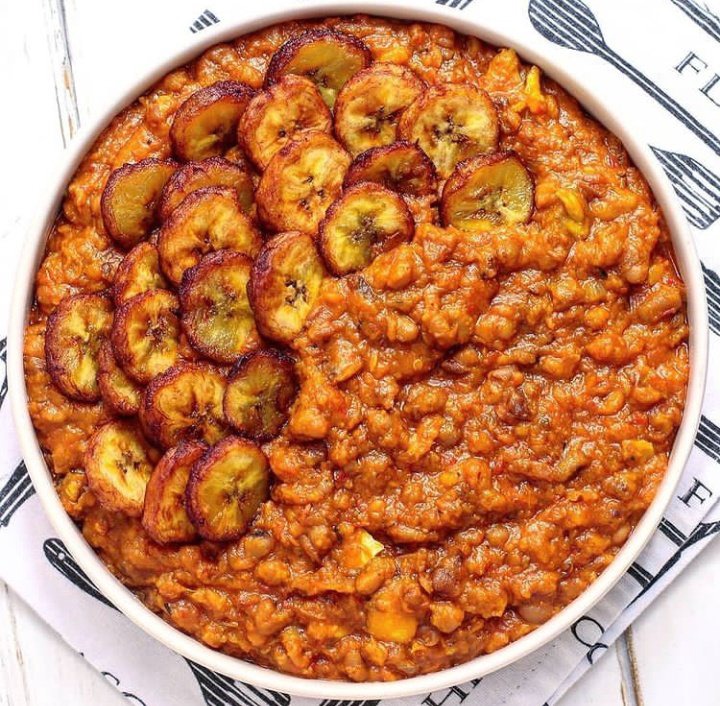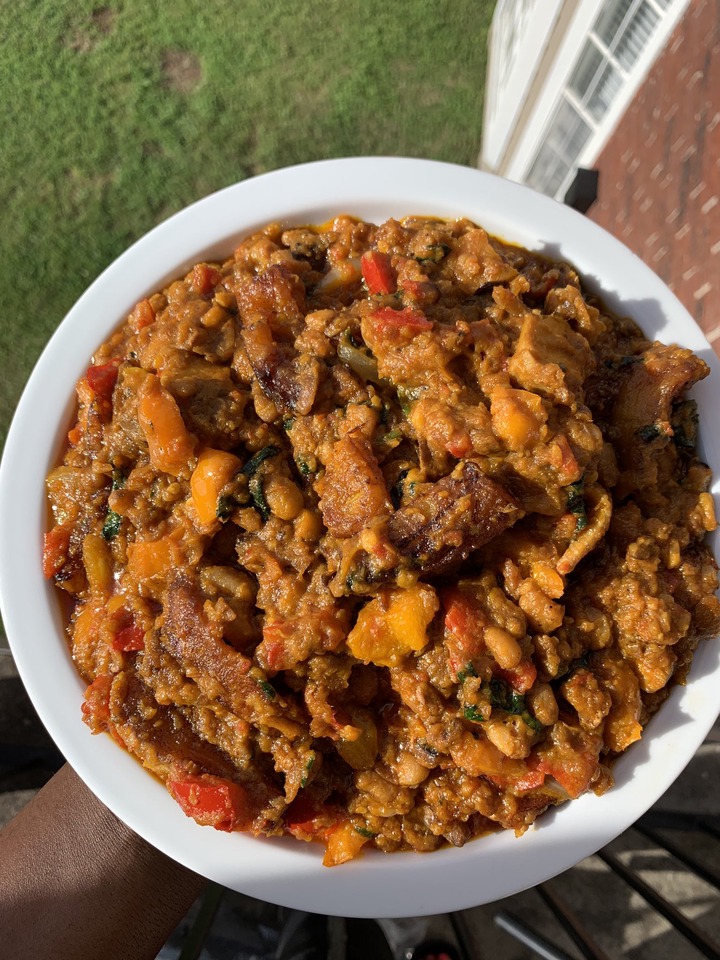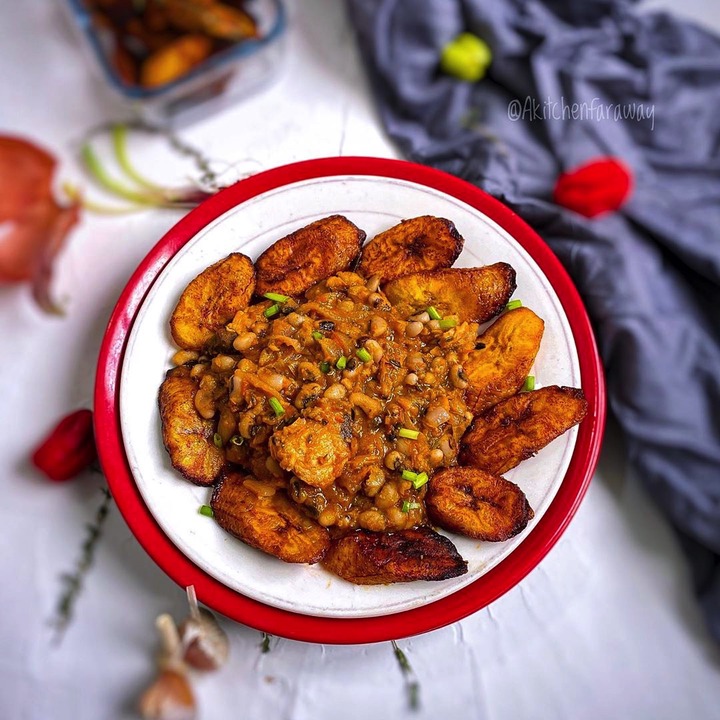 Why do people hate beans? 
Although we can not categorically say the real reasons why people hate beans, but I think a few people I met that complained about beans talked of how long it takes to digest and some other funny complaints is how it make them stool or fart. 
Well for me, I do not see these happen often because I eat well-prepared beans. 
  Why you should eat beans
Beans, compared to other non-swallowed foods such as rice and yam is very sweet and it is very rich in protein, which helps children within the growth bracket grow. 
How beans can be enjoyed 
To enjoy beans, don't eat it originally, but make sure you get a source of carbohydrates such as bread, yam, fried plantain, or yam to support it. You can also add vegetables, but just like you do before you eat any other foods, make sure you eat fruits first. When you do not eat fruits before eating beans, the beans take longer to digest, and in that case, you may have constipation, which in turn makes you release bad gases, either through the anus or sometimes from the mouth as you belch.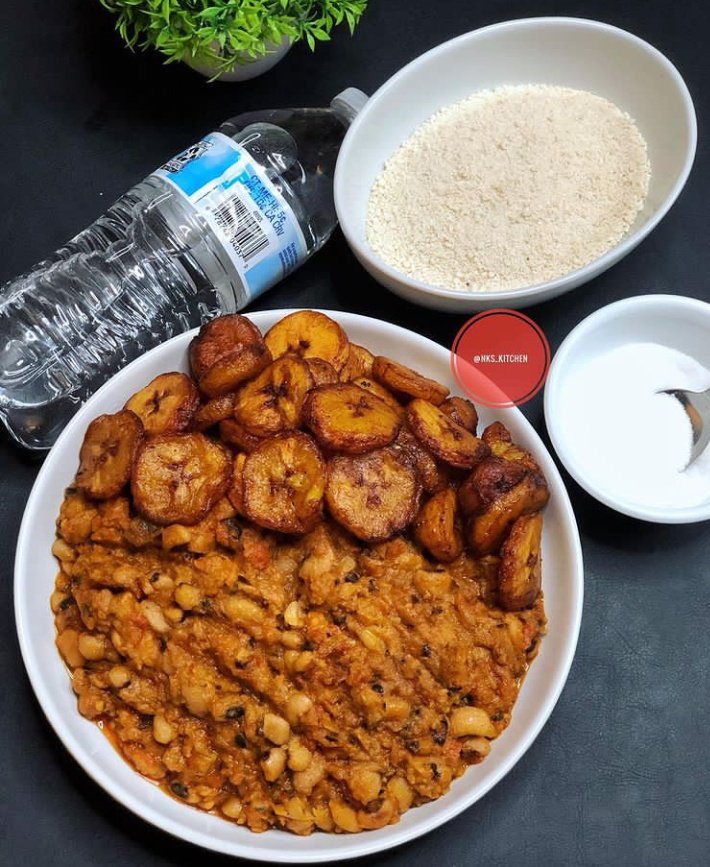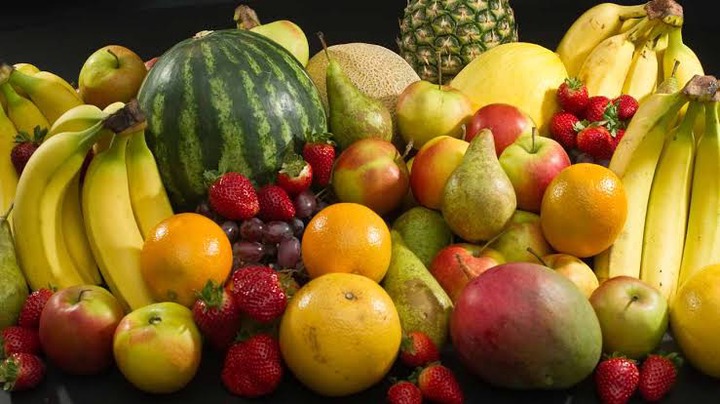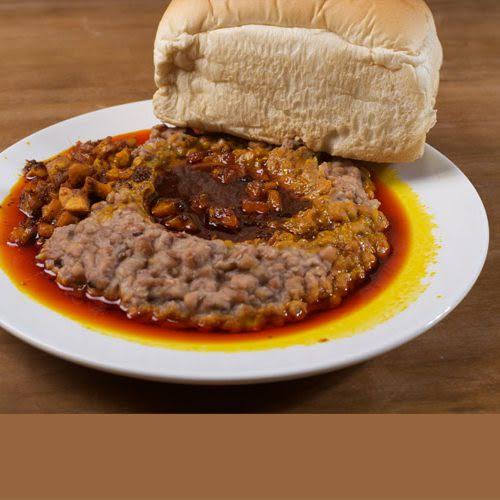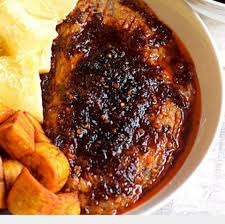 I guess the release of the bad gases might be another cogent reason for people hating beans and also dislike people who eat it. 
After the lady's post, see some funny and smart reply people gave her below: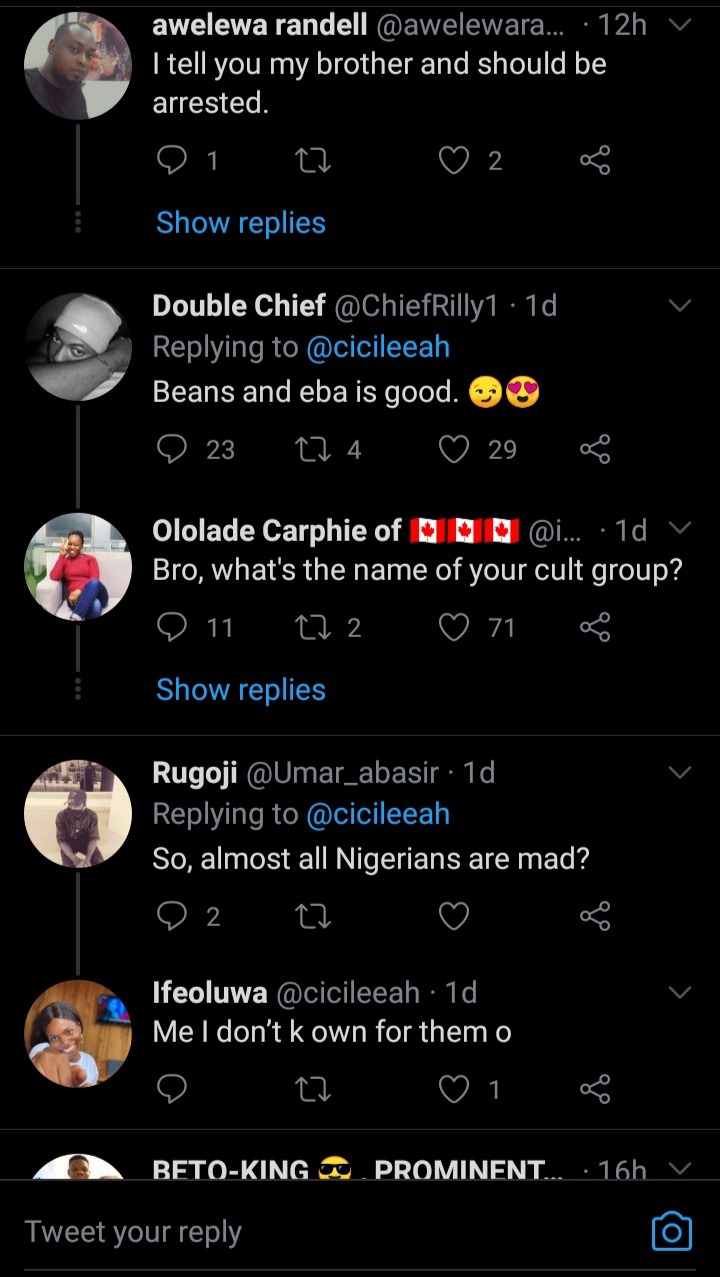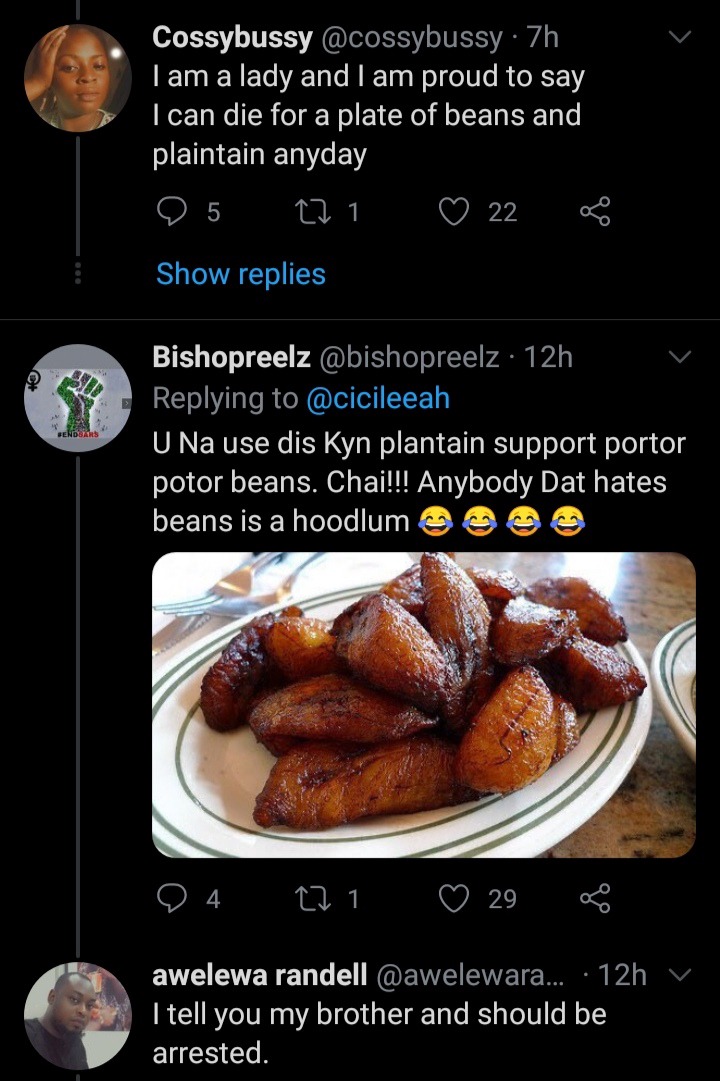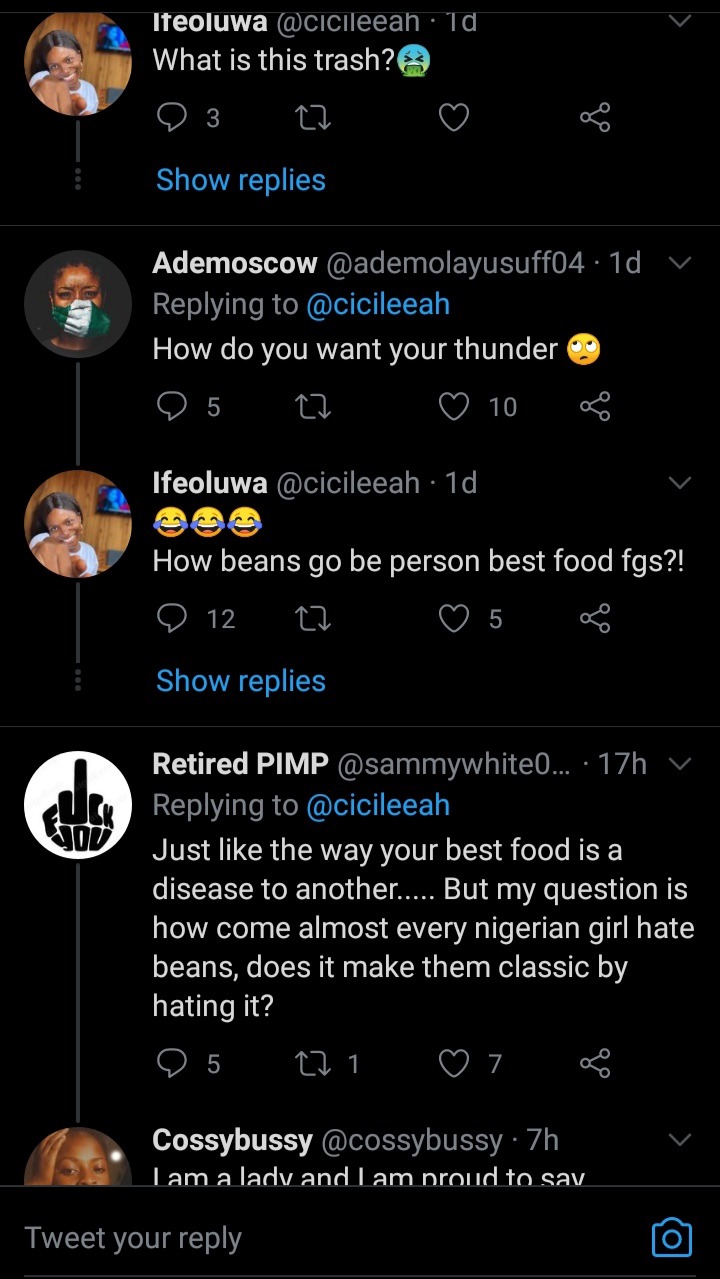 As for me, beans is my best food and the impression that those who eat it are not good people is a pure misconception, anyone is entitled to his/her opinion though.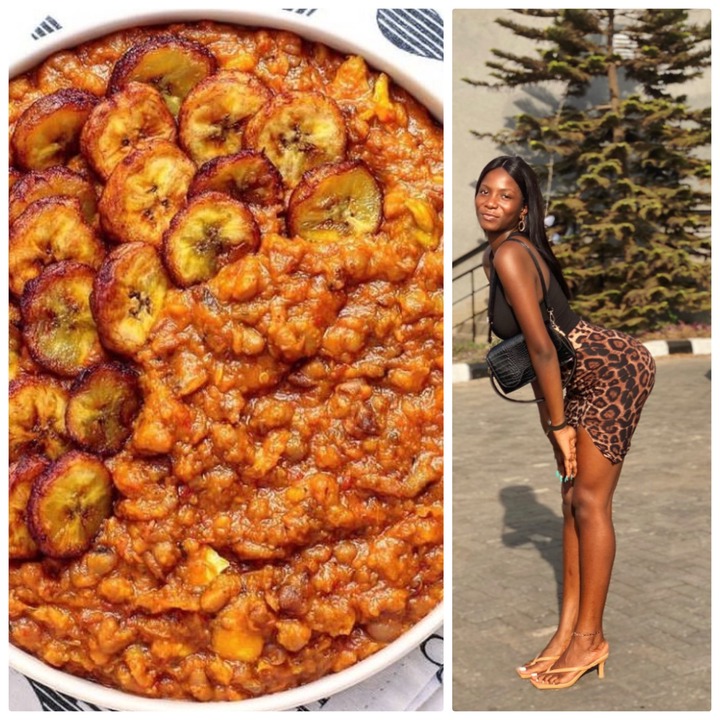 What's your take on this? Share your opinions, using the comments section below:
Content created and supplied by: bongoman247 (via Opera News )